As a volunteer for Hanover Township's Emergency Services, Eddie Jaramillo would block off streets after crashes and storms, pump out flooded basements or provide traffic control during Cook and Kane county events.
An ex-Marine and dog trainer, Jaramillo and his family moved to Spring Grove in 2020. He assumed he would find a similar group to volunteer with in McHenry County, Jaramillo said.
"I was looking for something close to what Hanover Township had. There isn't anything close to what they do up here," Jaramillo said.
Bruce Preston of McHenry began responding to natural disasters with the Lutheran Emergency Response Team through the Shepherd of the Hills Lutheran Church. The program is offered to local churches through the Lutheran Church Missouri Synod. Wanting to do more locally, Preston took Community Emergency Response Team training in Wauconda and is now trained to teach other trainers about the program.
Community Emergency Response Team (CERT) is a training program through the U.S. Department of Homeland Security and the Federal Emergency Management Agency that teaches residents how to respond in emergencies. At its core, Preston said, it teaches residents how to help both themselves and neighbors during emergencies.
Across the country, police and fire departments and emergency management agencies created local CERT teams to aid first responders during natural disasters, bad weather and community events.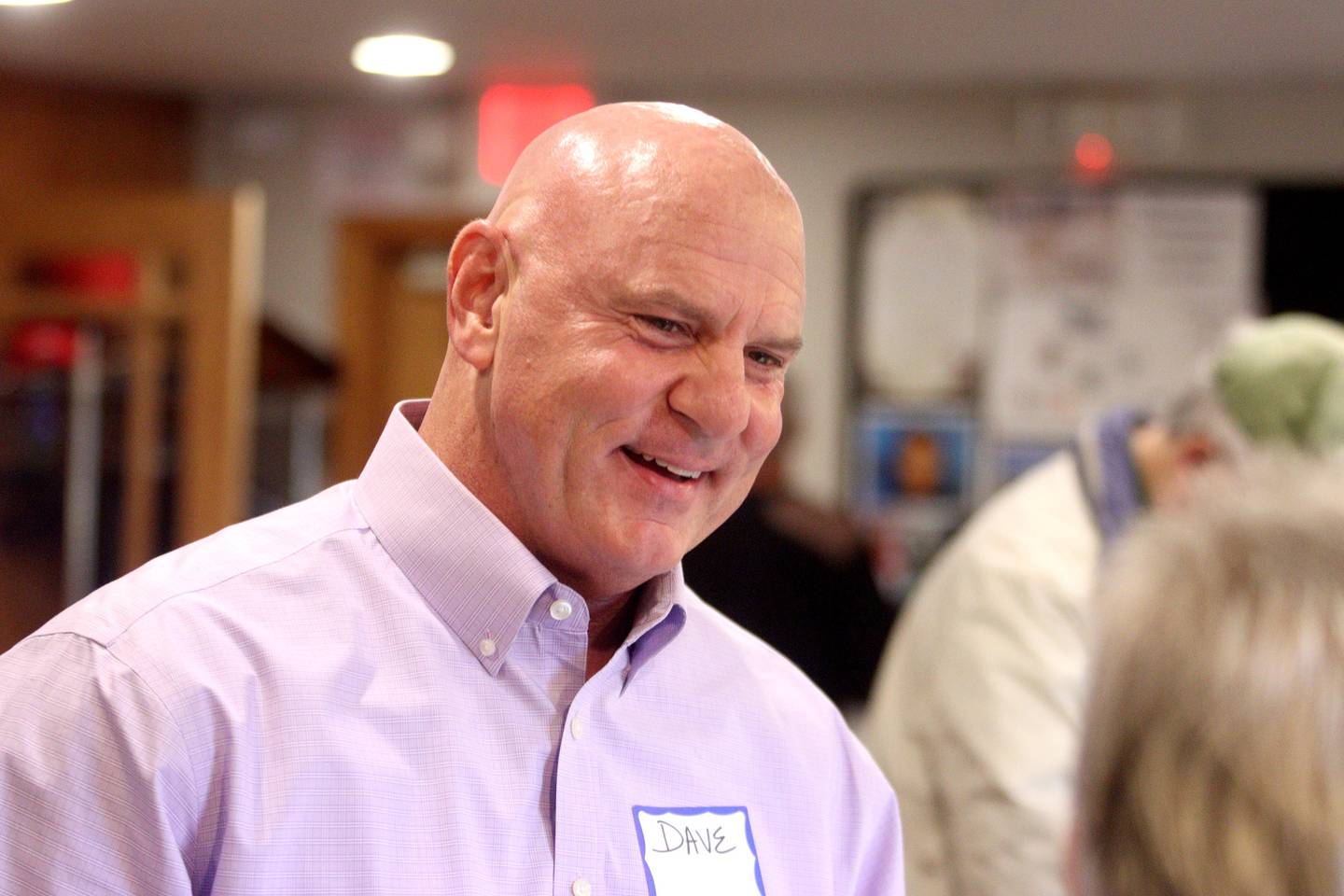 However, there are no CERT teams working in McHenry County, Illinois Emergency Management Agency spokesman Kevin Sur said.
But there are still ways for the public to volunteer in McHenry County, Sur said.
The McHenry County Emergency Management Agency has volunteer programs for weather spotting, search and rescue, emergency communications and the emergency operations center, program coordinator David Christianson said.
As a smaller county with fewer residents, there are not the same needs for volunteers as those with larger populations.
Neither does insurance allow for volunteers. "Our insurance ... does not permit or promote traffic control by people who are volunteers," Christianson said.
At the McHenry County Sheriff's Office, its volunteer program starts with its Citizens Police Academy. Attempts to reach the program manager were not successful.
Graduates from that academy can then apply for its Volunteer Academy, held on an as-needed basis. Those who graduate from the Volunteer Academy become official Sheriff's Office volunteers and are most commonly utilized for community events, such as during the county fair, open houses, or National Night Out, a sheriff's office spokeswoman said in an email.
Jaramillo recently finished the Volunteer Academy and got his certification to volunteer with that program.
But both he and Preston said it's frustrating they can't do more with their training to help in the county they reside in.
Preston said he has reached out to fire and police departments about starting a CERT program locally, but has not gotten positive results.
Instead, Preston works with Wauconda's CERT team.
Wauconda Chief of Police David Wermes said the CERT team is essential to his department.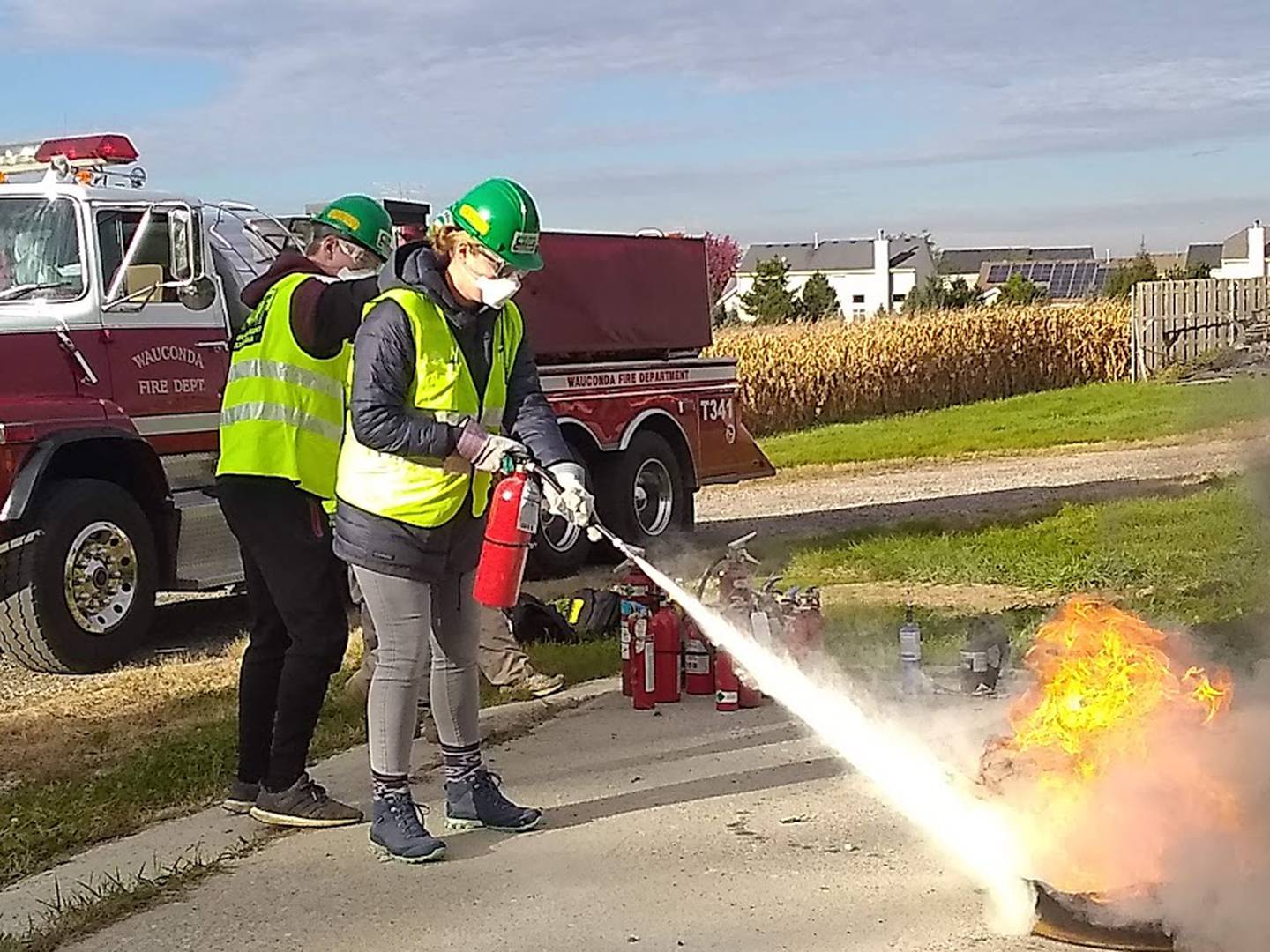 Wauconda's CERT members help direct traffic for September's Latin Heritage Festival, Memorial Day parade, National Night Out and other community events.
They have been called out to help in missing people's searches, clearing homes and barricading a neighborhood when evacuation orders were necessary. In one case, where police were searching for a gun, it was CERT members who found it and secured it until a evidence technician could pick it up, Wermes said.
Just over a year ago, the department needed to figure out how to staff its jail when suspects needed to be held overnight or the weekend, Wermes said.
CERT stepped up, and 15 team members took a four-hour training so they could come into the jail for overnight shifts on an as-needed basis. So far, it has saved the department at least $1,000 in overtime costs, Wermes said.
Greg Durbin of Wauconda coordinates the village's CERT team as a volunteer.
Durbin is retired but started taking CERT classes in 2012 because they dovetailed with his work, which included protecting both customers and staff in emergencies for national big box stores.
"We maximize the boring stuff" for the Wauconda team, Durbin said. "We support police, fire and public works in non-criminal, life-saving operations to free them up."
That means traffic control for parades and street block parties, street dances, cruise nights, holiday walks and on Halloween, Durbin said.
The routine stuff "is training for the real stuff: how to be organized, take direction and do what you have to do" when needed, he said.
One of those routine assignments was doing traffic and security for a Memorial Parade when someone reported a lost child.
The CERT volunteers knew to stay in their assigned areas and look for a child who was alone or with an adult that did not "seem right." When the child was found, a CERT member called in on their radio and stayed put until the parents and child were reunited, Durbin said.
As the volunteer coordinator, Durbin often offers the six-week CERT training at Wauconda to bring in new people to the team.
Sur at the Illinois Emergency Management Agency said in addition to the live classes, more training modules are available through the federal program that anyone can take on their own time.
He also encourages anyone to take a CERT class, if just to keep their own families safe in an emergency.
"No matter what training you get, these are all great programs that off a ton more information," Sur said. "It keeps you and your family safe."