The most important skill the group of several dozen teachers heard about Monday was not how to use the 3D printers and laser cutters shaping conveyor components they saw while touring two Woodstock businesses.
It's showing up on time.
The group of teachers and staff from Huntley and Harvard school districts marked the inaugural ABC Influencers – the ABC stands for Area Business Connect – which hopes to leverage the role of teachers as mentors to help encourage students become a part of McHenry County's workforce and find stable jobs in their home county.
The group toured the facilities of MAC Automation Concepts and Flocon Inc., both in Woodstock, to learn about manufacturing sector opportunities available to those without a college degree.
Strengthening the relationship between businesses and educators has become very important as McHenry County's economy grows but also following the disconnect born out of the pandemic, said Jim McConoughey, president for the McHenry County Economic Development Corporation.
"A bunch of 18-year-olds had no job fairs, no exposure to different companies or information necessary to find a job after school," McConoughey said. "We decided to change things up a bit."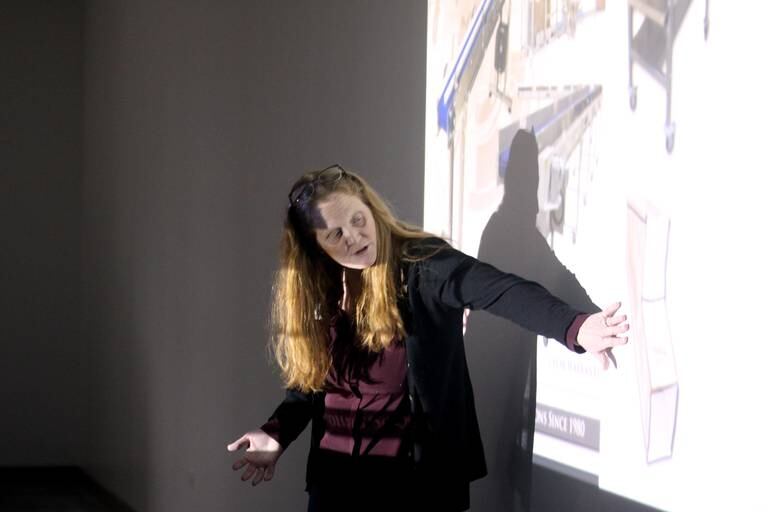 For McConoughey and the McHenry County Economic Development Corporation, that meant targeting what he described as "the most influential people in students' lives" – teachers and school staff like guidance counselors – and having them learn about what jobs are available.
Jackie Speciale, senior finance manager for MAC, in turn called manufacturers and other businesses "part of the ecosystem in the county" and said her role in guiding them through the site was to discuss with teachers some of the interpersonal skills and cultural dynamic at their workplace.
Linda Miceli, a guidance counselor at Harvard High School, agreed that students often talk to teachers about opportunities after school.
"We want kids to have the drive, to use their natural curiosity and work ethic," Miceli said. "They can talk to teachers about specific subject areas, and they can talk to us [guidance counselors] about available resources."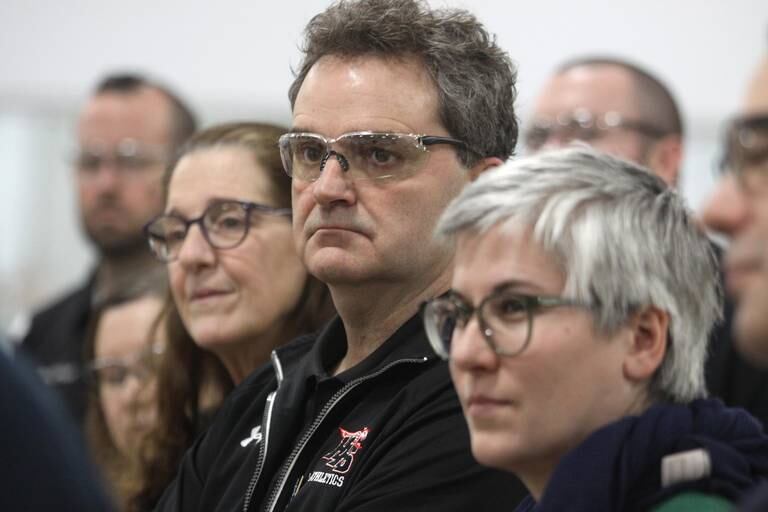 McConoughey was part of the group that first came up with the concept for the influencers and reached out several months ago to businesses that might be interested, said Chris Mordi, director of marketing and communications for Flocon.
"They knew we had a passion for this kind of thing," Mordi said. "We want to let kids know there are these great options for employment after they graduate. And we want to get a message out to McHenry (County) kids how manufacturing is a terrific pathway and/or career option."
While Flocon has participated in county high school career fairs in the past, the "influencers" option is a way to work more closely with schools, Mordi said.
"It was great to see the engagement here," Mordi said of the teachers and staff. "Everybody zeroed in on the machines, how they work, how we're able to make our products."
Altogether about 50 teachers and staff toured the two facilities.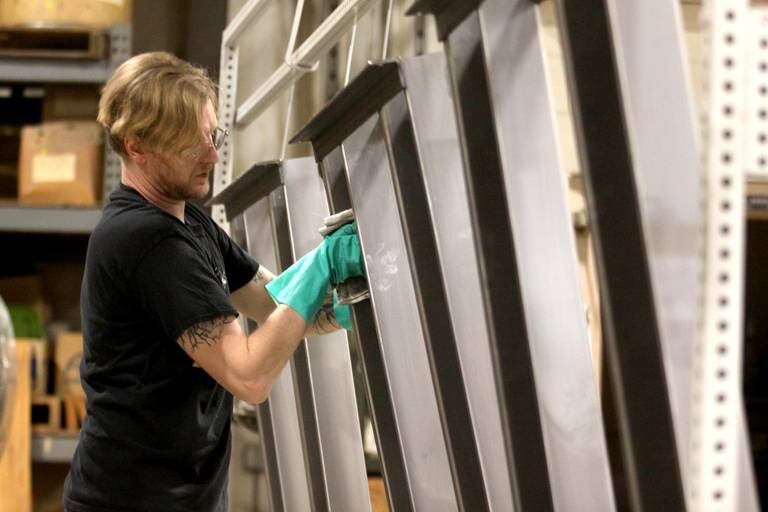 Two of the attendees from Huntley High School, Matt Kaplan, special services teacher and coach, and Mike Naymola, physical education teacher, said they were grateful to meet the manufacturers and learn more about full-time opportunities they could relay to students.
"There's a lot of businesses out there that have plenty of jobs," Naymola said. "We realize not every kid at school has college in mind."
Kelly Hoguet, a family and consumer sciences teacher at Harvard High School, said she was surprised to learn how many different roles there were within a company like MAC, beyond merely manufacturing.
One such employee at MAC, accounting clerk Vanessa Olandese, said she was the youngest worker there and that she was grateful for the opportunity to work there even while she was still studying at Northern Illinois University.
Olandese said that job came out of a meeting Speciale during an event in high school; Olandese said she felt MAC was a great place to work and definitely willing to hire younger employees, but noted that there is a lack of knowledge and interest among her peers.
"I have a lot of friends who would rather work at Menards or something for now," Olandese said. "No knock on that: I have a job there too."
Zach Roberts, a mechanical engineer with MAC, said that, generally, it seemed like there's a struggle to attract people to manufacturing.
"We're always looking for people," Roberts said. "A lot of kids coming out of school just don't know these jobs are available. If we bring in students, they graduate and rotate out [of the district] but if we bring in teachers, they can tell their students now and then the next group of students too."
Roberts said he was impressed with all the questions the teachers asked.
"Everyone wants to have this dialogue," Roberts said. "I think it's important for that to happen."
Currently the unemployment rate in McHenry County is at 3.6%, according to a report from the McHenry County Workforce Network Board produced this past fall. That number is actually lower than is ideal, McConoughey said, suggesting that this can impact local recruitment and retention in the short term.
Ed Dvorak, senior vice president for MCEDC, said he thought the event went very well and told attendees that "a stronger business community means a stronger county."
Dvorak encouraged the influencers and business leaders in attendance to continue their "collaboration" and discuss further career opportunities.
The goal is to have another influencer day within a few months, possibly early summer when students have just graduated, McConoughey said. He'd like to bring in other sectors, such as health care or retail, following Monday's focus on manufacturers.