A movie theater, a salon and personalized dining menus are some of what is set to be offered at Cedarhurst Senior Living in Woodstock.
After nearly two years in the making, the facility is slated to open later this month and will function as both an assisted living facility and offer memory care service. In total, the building will be able to service up to 83 people – 56 in assisted living and 27 in memory care, spokesperson Christie Schrader said.
After being pushed back from original plans to open in early 2022, the facility's final opening date is set for Aug. 22.
The building, located at 10511 Route 14, will be restricted to those 65 years and older, which Schrader, as well as other officials across the area, have said is a growing need in the area.
"We saw a need for the aging population in this area to have options when it comes to senior living," Schrader said.
Woodstock Mayor Mike Turner agreed with that, saying that since the area's population is aging, the need for options is becoming more prevalent.
"I hear anecdotally … that senior housing is a needed area," he said. "I'm really pleased. … We absolutely support them being here. We welcome them. I think there remains a continued need for senior housing, so we'll continue to support those needs."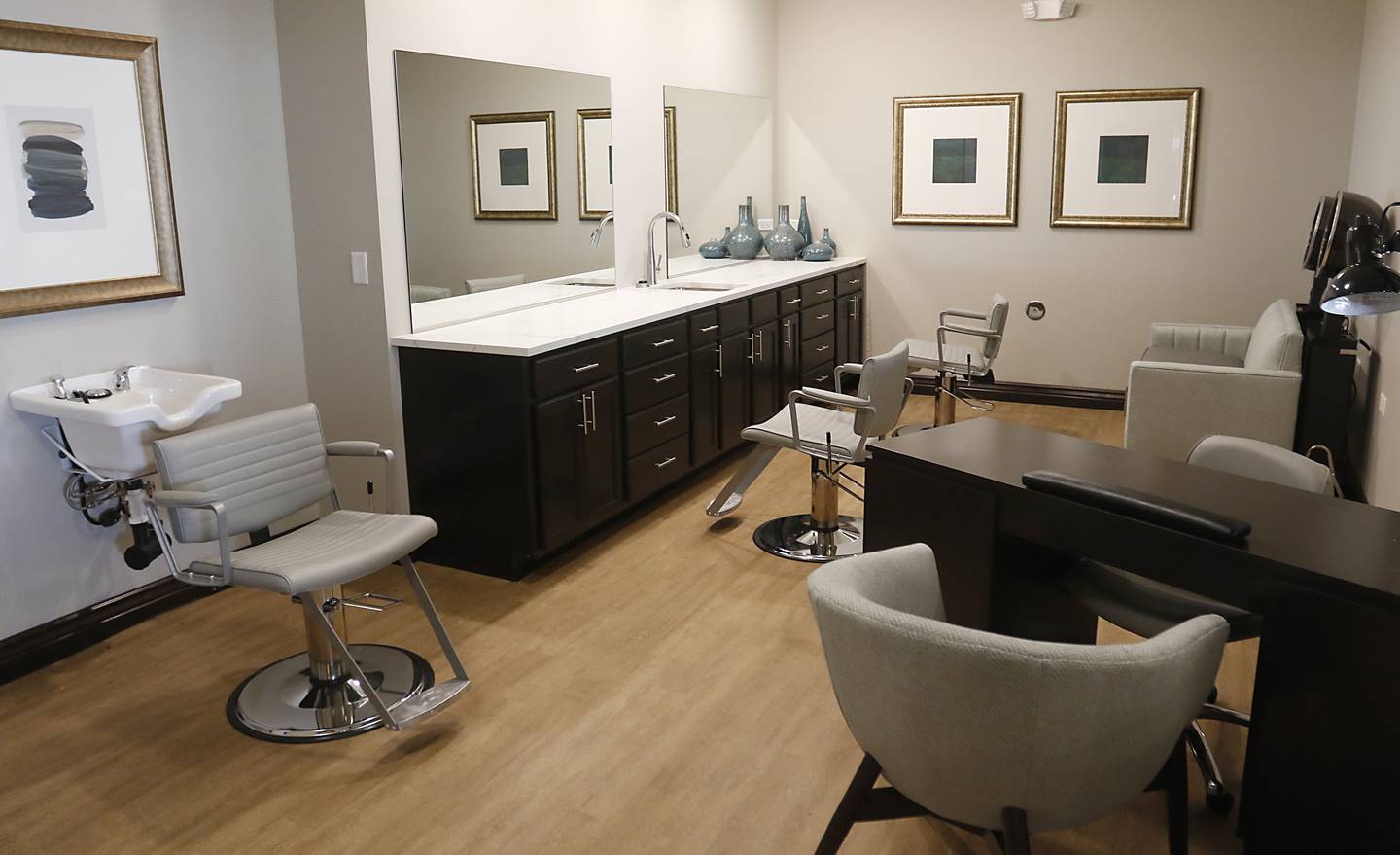 The cost to live there was not something made available, with Schrader saying prices vary based on residents' wants and needs. The overall goal, she said, is to fulfill those they service by helping them "maintain their dignity and independence."
Amenities for residents include porches with the units, courtyards and a personalized dining menu, which Schrader described as "expansive." In addition to the theater and salon, there also are going to be activities tailored to the residents' specific interests, among other things.
The facility is located near both the Northwestern Medicine Woodstock Hospital and other healthcare service providers.
Those under assisted living will have one- and two-bedroom options, while residents utilizing memory care will have studio and studio-plus options, Schrader said.
After touring the facility, Turner said he too was a fan of its amenities.
"It's a very nice facility," he said.
Schrader didn't say that issues with construction caused any delays but did call the building process "unpredictable." Still, she said Missouri-based Brahms Construction – which built the Woodstock facility as well as other Cedarhurst locations, according to their website – has done an "incredible job" adapting to the current environment.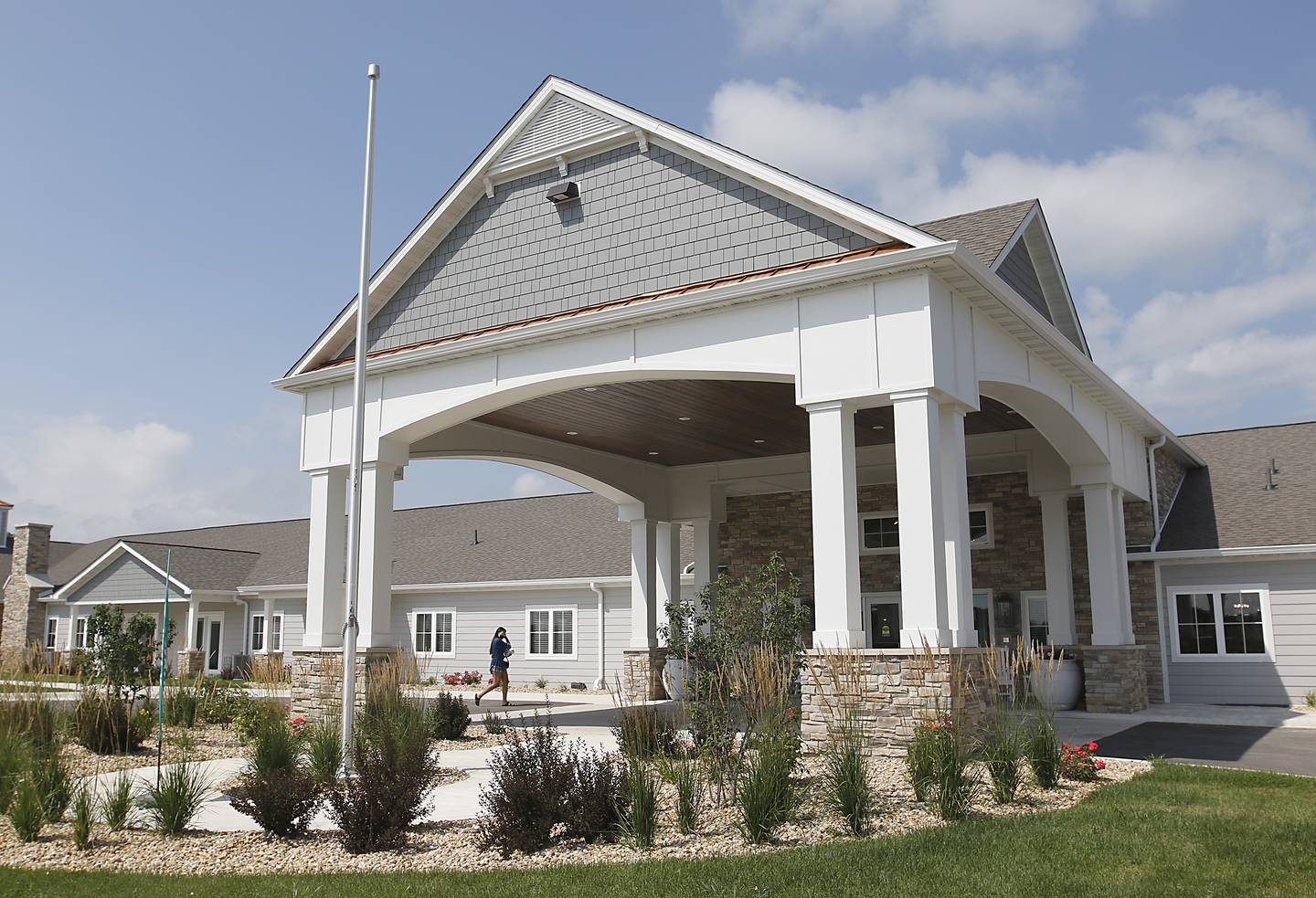 "We are proud of the work they've done," Schrader said. "Cedarhurst has been worth the wait."
Senior living in McHenry County has proven to be a challenge. In recent years, many facilities have either been built or expanded operations.
While Cedarhurst in Woodstock will be the company's first to open in McHenry County, another location in McHenry is expected to open later in the year. Cedarhurst in total operates more than 40 locations across multiple states, including Kansas, Illinois, Missouri, Georgia, Kentucky, Florida and Oklahoma. The two new locations will bring the company's total number of Illinois locations to 10, according to its website.
Some key examples in the area include plans to expand the services of the county's Valley Hi Nursing Home, which, on top of receiving recent renovations, is also slated to have a new memory care facility.
In Lake in the Hills, Melody Living opened its first building in 2020 and recently began its second phase of construction, with plans to open nearly 100 new apartments in 2023. Arden Rose, an assisted living service, also is building its own living operations in Lake in the Hills.
In Woodstock, while nothing is formal yet, Turner said there have been conversations about bringing in more senior options too.
"We are proud to bring this Cedarhurst Senior Living community to Woodstock and provide exceptional care to our residents while also providing peace of mind to their loved ones," Schrader said.