A Crystal Lake man faces multiple felonies after police said he lit campaign signs on fire very early Tuesday, about four hours before polls opened, according to Crystal Lake police and court records.
Frank Bjorn Xavier Held, 21, of the 7500 block of Foxfire Drive, was charged with two counts of aggravated battery to a police officer, two counts of criminal damage to government property, resisting or obstructing a police officer and criminal trespass to state land, according to the criminal complaint filed in the McHenry County courthouse.
Held, who is accused of battering two police officers during his arrest, was detained in the McHenry County jail without bond as of Tuesday afternoon.
The Crystal Lake Police Department accused Held in the complaint of burning the campaign signs of candidates posted at the Salvation Army Crystal Lake Corps Community Center at 290 W. Crystal Lake Ave. and at Veteran's Acres Park at 431 N. Walkup Ave.
Among the signs damaged were those of McHenry County sheriff's candidate Tony Colatorti. His campaign manager, Kevin Byrnes, said he told Crystal Lake police they would pursue charges.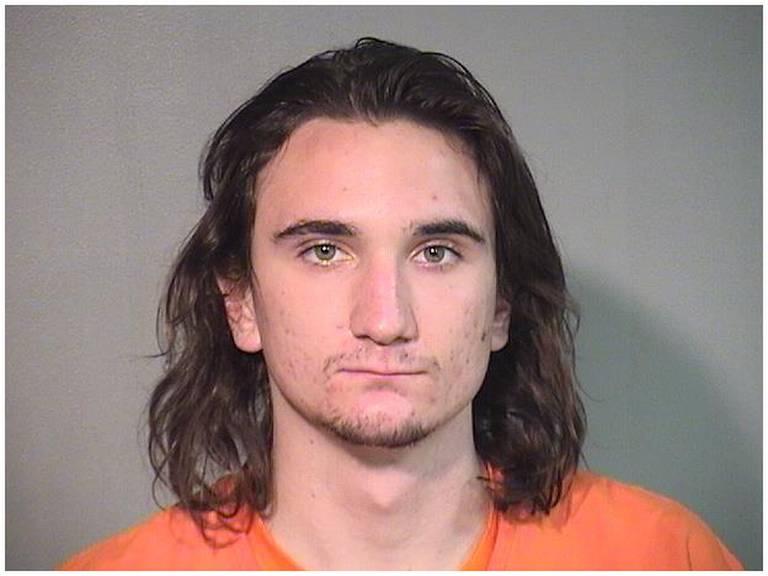 The signs cost about $25 each, and throughout the campaign, Byrnes said, at least 25 Colatorti signs have been damaged.
McHenry County Undersheriff Robb Tadelman, also running for sheriff, has reported signs being damaged throughout the campaign. His signs also were burned, Byrnes said.
"It is disappointing to see attacks on our electoral process like the recent indiscriminate destruction of candidate signs," said James Thacker, Tadelman's campaign manager.
Andrew Georgi, Democrat running for McHenry County clerk, said he got a call about 7:30 a.m. Tuesday from Crystal Lake police saying his signs also "were in that pile being burned."
"I have heard from candidates on both sides telling me that a lot of their signs they put out last night are missing this morning," Georgi said. "In 20 years, I have never seen anything like this happen. Some paint, some missing signs but never burning them."