Maggie Bendell knew she'd get a chance to compete for a state title, but she wasn't sure she'd win it.
The Cary-Grove junior was seeded third heading into the IHSA diving championships and decided to give it her best shot and see what happened. Bendell won the preliminary and semifinal round on the first day of the championships and put together her best the second day to win the state title.
"It means a lot, it's really awesome," Bendell said. "Both me and my coaches put in a lot of time and hard work this year. It really paid off well.
Bendell became the first Cary-Grove student to win a diving state title for the Trojans after finishing seventh at last season's state championship. For her efforts, Bendell was named the Northwest Herald's 2022 Girls Swimmer of the Year.
Bendell answered some questions from Northwest Herald sports reporter Michal Dwojak about what it was like winning a state title, how she got into diving and if there's anything that she can't live without.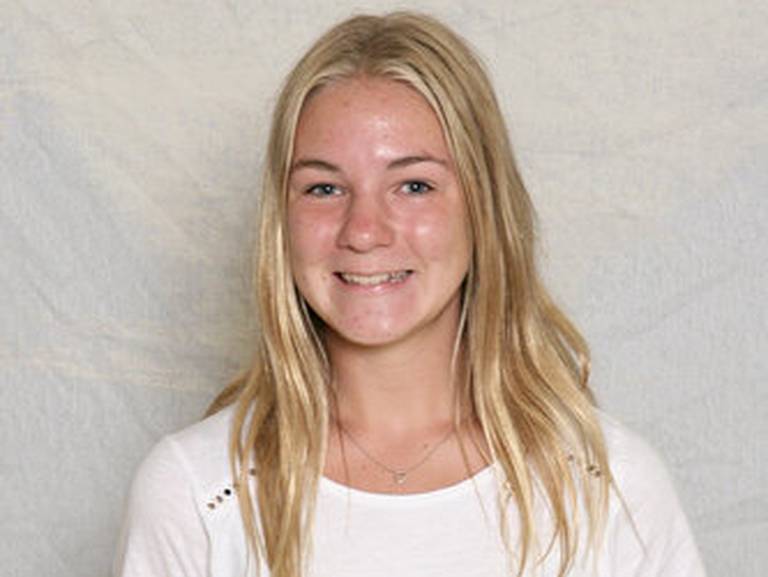 What was it like during those two days competing for the state title?
Bendell: Going into the meet Friday, I was seeded third and so I knew that I was up there but didn't think that I could pull it off. I just tried to do my best on every dive and I just kind of relaxed and had fun with the meet because being at the meet last year helped me not have to worry about it too much. On Saturday, just being there with the whole crowd with all the swimmers was really awesome. Yeah there was a lot of pressure, but it was cool to have that big of a crowd and everyone's watching you. You have to show up and do your best and have fun with it.
What was the moment like when you realized you won a state title?
Bendell: It kind of came along gradually. I obviously won the prelims and semifinals on Friday and was in a good spot heading into Saturday, like I knew I had to do go in the final three to keep that spot. So it was a little pressure, but I think after my second dive on Saturday, I hit it and did a really good job with it and I came out of the water and I was like I think I got it. It was really exciting to watch it on the scoreboard. It was cool to see that my hard work out worked theirs.
When and why did you start diving?
Bendell: I did it in the summers when I was younger because my dad is the coach and I think I went with him to practice one day and I was watching them and wanted to do it. We did lessons when we were little and then kind of took some time off. I started consistently diving the summer between seventh and eighth grade.
Do you have any superstitions before an event?
Bendell: Not really. There's some things where if I have a bad warmup, I feel like I got my bad dives out of the way and I'll have a good meet. If I had good ones, I feel like I almost wasted them, even though I know that's not the case. Not really suspicious but something that I help myself for the meet.
If you could be any animal, which one would you be and why?
Bendell: I would probably be a bird because I would like to fly and that would be cool.
If you could be any superhero, which super power would you want?
Bendell: Being able to teleport would be cool. Then you don't have to drive anywhere, walk anywhere, you would just be there.
What is your favorite place to eat?
Bendell: I actually really like IHOP. I really like their pancakes. I just get the regular pancakes.
If you could travel anywhere in the world, where would you go?
Bendell: I would probably go to Australia because they have a lot of cool wildlife to see and the beaches are pretty.
Who is your favorite athlete?
Bendell: Someone that I look up to is Olympian Andrew Capobianco. I did a camp with him recently and he was a really good person and athlete. I learned a lot about the fundamentals of diving and stuff and how to go through the mental aspect. It really helped me with this season.
What is something that you can't live without?
Bendell: I would go with my dog. Every time I get home she's wagging her tail and it's really cute. Her name is Sugar.
What is something that you wish you were good at?
Bendell: I wish I was good at snow skiing. I've done it a little bit but I'm not really good.
What is your motivation over the offseason and you try to win another state title your senior season?
Bendell: It's really incredible that I was able to win as a junior. The motivations for me are to improve my dives a little bit, kind of get a harder list for next year and club season. We have regionals, zones and nationals, so hopefully I can make it to nationals this year.