McHenry West graduate Bobby Miller looked right at home in his second major league start Monday night for the Los Angeles Dodgers.
Miller, making his Dodger Stadium debut, threw six strong innings and picked up his second win in seven days, a 6-1 triumph over the Washington Nationals.
The 6-foot-5, 220-pound right-hander hit 99 mph or better 17 times and worked three perfect innings in his six-inning outing. Miller allowed four hits, walked one and struck out four while throwing 87 pitches, 54 of which were strikes.
Miller's final pitch of the sixth inning was a 79.3-mph curveball that struck out the Nationals' Joey Meneses. When the Dodgers came to bat in the bottom of the inning, Miller was seen in the dugout wearing a sweatshirt and getting hugs from his teammates, a signal he was done for the night.
Victor Gonzalez, Justin Bruihl and Shelby Miller each worked a scoreless inning to finish.
Bobby Miller, who graduated from McHenry West in 2017, made his major league debut Tuesday in Atlanta, where the Dodgers beat the Braves 8-1.
On Monday, Miller encountered trouble in the second inning when Meneses singled and Corey Dickerson doubled. CJ Abrams ripped a single to right field to score Meneses with two outs, but right fielder Jason Heyward threw out Dickerson at home plate to prevent further damage.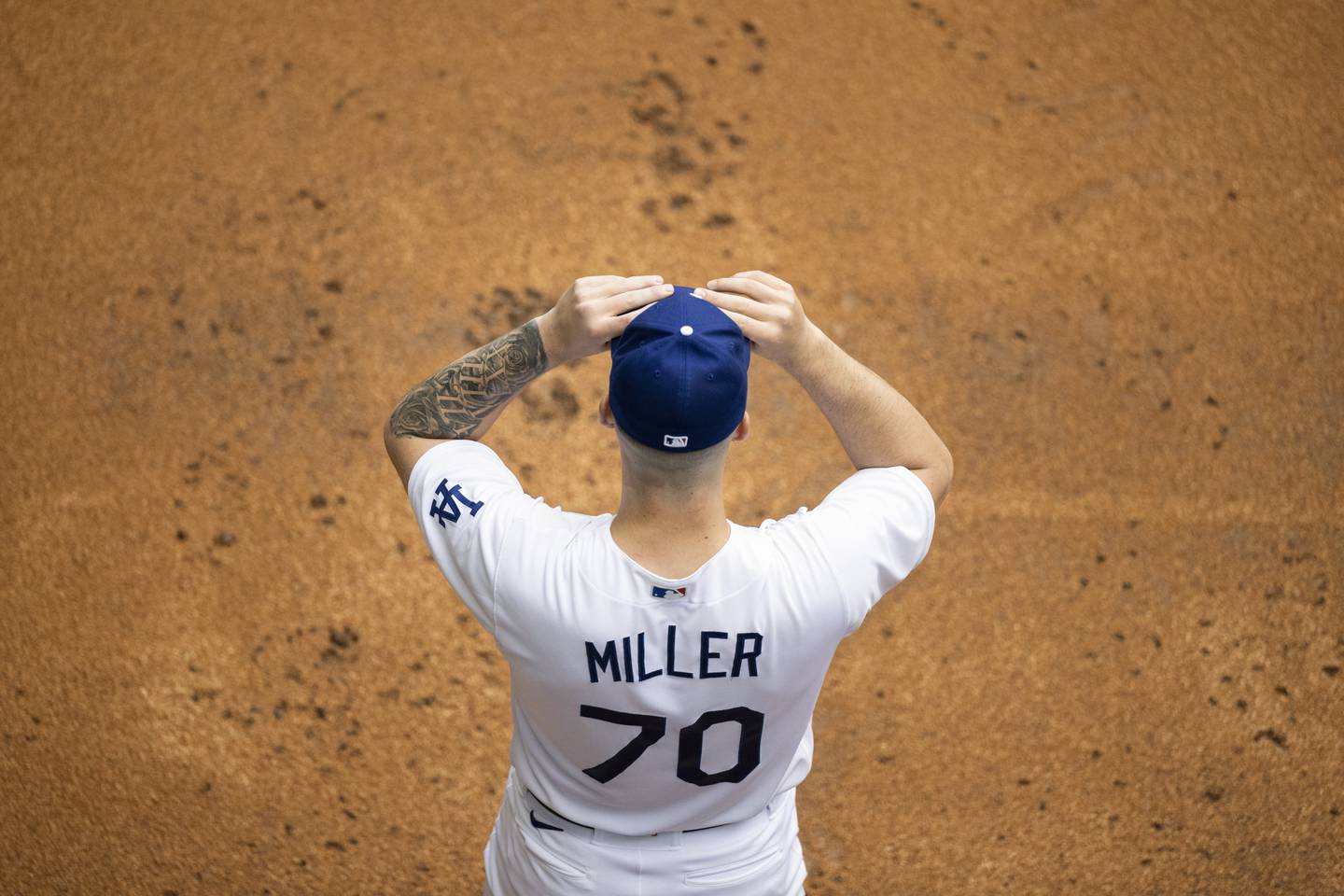 After that, only one Nationals runner reached second base. Miller allowed a double in the fourth and a walk in the sixth for the only other runners.
Miller is the first Dodgers pitcher since Jose DeLeon in 2016 to win his first two MLB starts.
For four innings, Miller was locked into a tight pitchers' duel with Trevor Williams. But the Dodgers took advantage of Abrams' error at shortstop in the fifth to score six unearned runs. DH J.D. Martinez ripped a two-run homer as the big blow in that inning.
Miller went out for one more inning, walking Luis Garza with one out, then retiring Jeimer Candelaria on a flyout and Meneses on a strikeout.