JOLIET – Crystal Lake South coach Brian Bogda cannot help but smile a lot this postseason.
The Gators strung together their best baseball at the most opportune time, riding sparkling defense and strong pitching to the Class 3A State Tournament.
Plus, when Bogda looks at his lineup card, he sees all the players who will be coming back next year, like junior third baseman Ryan Skwarek, South's top offensive player, and sophomore shortstop Dayton Murphy, who committed only five errors this season.
Friday's semifinal against Nazareth was far from what the Gators envisioned, a 16-3 loss in which a lot went bad and little was good at Duly Health and Care Field. But the taste of being here should provide a boost for South heading into next year.
"We have a special group of guys and I knew we were capable of doing some good things," Bogda said. "We're super-excited to be here. We are an inexperienced team, we had a sophomore playing and a freshman (Yandel Ramirez) got an at-bat today.
"Hopefully we can take this and learn from this experience and hopefully maybe have another opportunity in the near future to do it again."
Skwarek, Murphy, catcher Kyle Kuffel and outfielders Joey Weldon, James Carlson and Joey McEnery all return from the regular lineup at the end of the season. Sophomore first baseman Cole Tilley, who started early before suffering a broken leg, also will be back.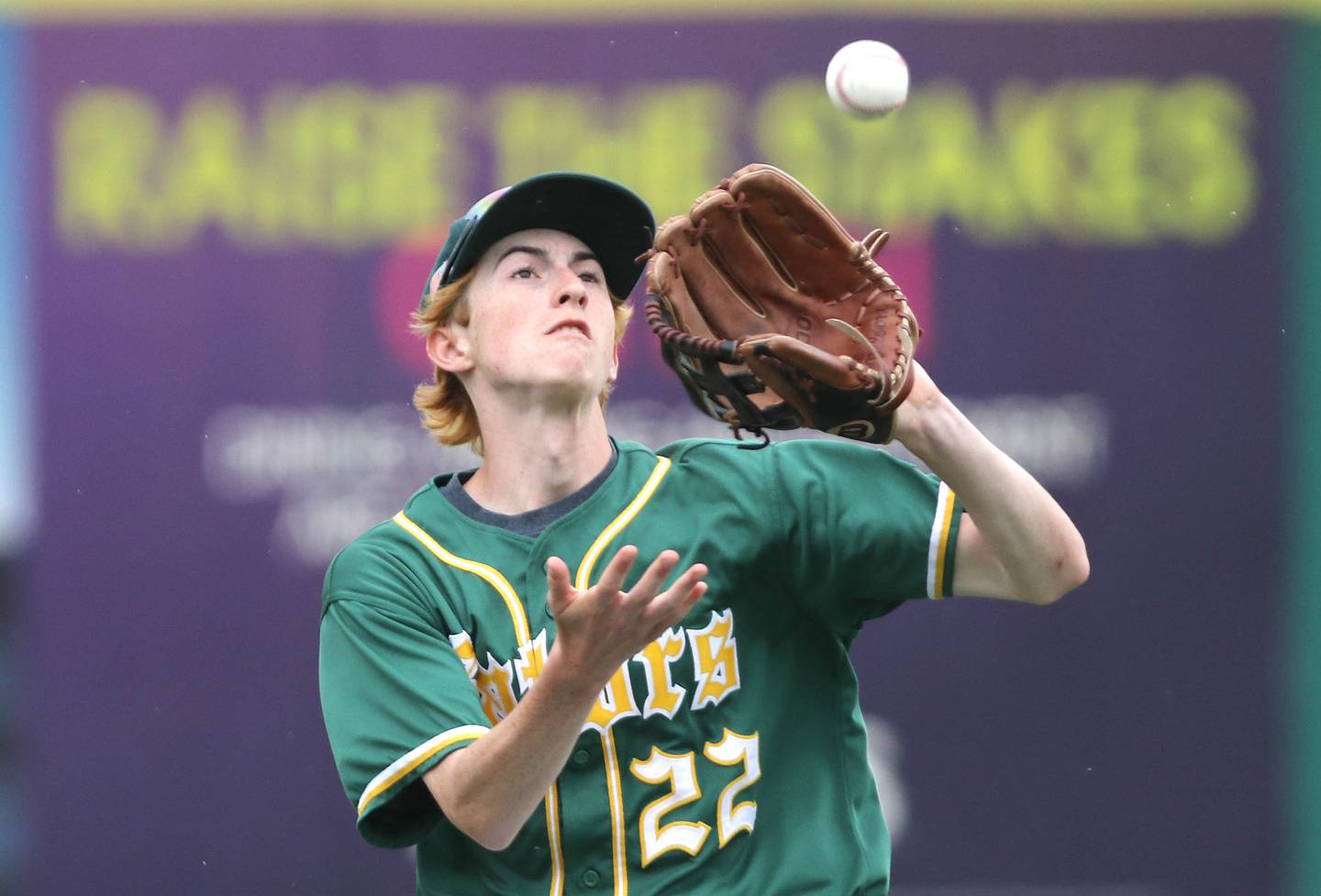 The Gators will miss their top starters Ysen Useni and Mark DeCicco, along with second baseman Mason Struck, but most of the other top players will return.
"Honestly, I don't see a reason why we won't be back here next year," Skwarek said. "We have a solid core of guys, we could easily be back here next year and win it."
Murphy thinks the Gators, who play in the rugged Fox Valley Conference, have an idea what state tournament play is like now.
"You have to play good defense, you have to have the pitching and you have to have the hitting to score the runs," Murphy said. "We know it takes hard work, you have to keep going and our motto is 'Get 1% better each day.'
"We have to grow off of that. We brought up a lot of freshmen for this playoff run and I see them getting better every day. Our left fielder (Weldon) came off JV and he stepped up, he threw out a guy against St. Viator (in the sectional final)."
South (19-14) was 14-13 before the postseason started. The Gators did not play the crisp defensive game Friday and pitch as well as they had in previous postseason games.
The five errors South committed matched its total errors for the first five postseason games. The 16 runs was the most allowed all season by five.
But the Gators have the third-place game at 9 a.m. Saturday against Washington (34-6) to wash the bad taste out of their mouths. Then, a summer and offseason to work their way toward a repeat trip to Joliet.
"It'll get them ready for next year and all the tough teams they're going to face," DeCicco said. "This is the best of the best out here. They'll be ready for anyone next year."