Casey Hintz's path to Iowa City took a drastic turn last week.
Hintz, a senior at St. Viator in Arlington Heights who lives in Lakewood, had signed his NJCAA letter of intent to play baseball at Kirkwood Community College in Iowa City, Iowa. But something came along that was simply too good to pass up.
Hintz attended a Future Stars Series showcase at the University of Illinois-Chicago late in February. Jeremy Booth, the founder and CEO of Program 15 and president of baseball operations for Future Stars, contacted the University of Arizona coaching staff on Hintz's behalf.
Hintz, a shortstop-pitcher, who hits 90 mph on the speed gun, heard from the Wildcats' staff and a few weeks later accepted Arizona's offer.
"I kept in contact with a couple of phone calls and set up a visit," Hintz said Tuesday. "I went last Wednesday, they flew me in for an official visit. I flew back on Thursday. I always wanted to go to the state of Arizona, so that was a big opportunity for me, and I jumped on it."
Hintz lives in Crystal Lake Central boundary lines and grew up playing in the Crystal Lake Little League. He played with the Crystal Lake Slam travel baseball program (ages 7-12), with Illinois Phenom (two years), Illinois Dodgers (one year) and with the Illinois Indians, based out of Mount Prospect, since then.
Hintz said Arizona plans on using him both as a pitcher and a position player in the fall months. He will play his high school season, join the Illinois Indians for some tournaments, then head to Tucson, Ariz., with the rest of the incoming freshmen.
"It was a stressful month, but it's something I worked for and earned," Hintz said. "I kind of had to take it all in."
Great start: Cary-Grove coach Ryan Passaglia liked just about everything he saw in Monday's Fox Valley Conference opener, an 11-1 Trojans' victory in six innings over Dundee-Crown.
Pitcher Sam Cohen was in control, throwing a three-hitter with only four balls that left the infield after the first inning. The Trojans played solid defense behind Cohen and hit well.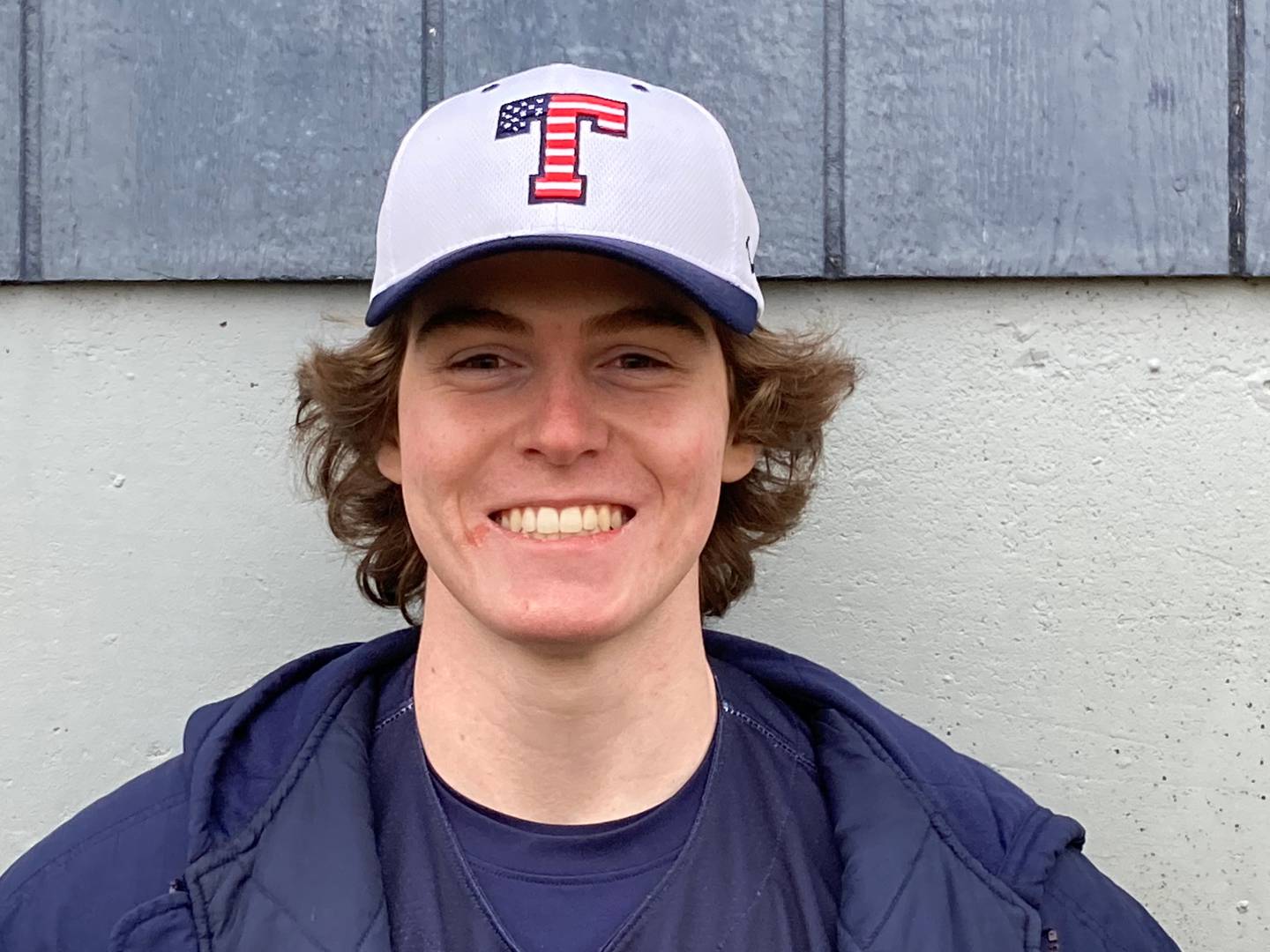 "We're very young this year, and we're still trying to figure it out right now," Passaglia said. "We're still trying to figure out who's going to be where in the lineup. I told them, 'If you hit, we'll find a spot in the lineup someplace.' We're young, we're figuring it out. We play decent baseball, our defense is always pretty good."
Zack LaBrec, Antonio SantaCruz, Toby Splitt and Ben Hurt Haller are the seniors in what looks like the regular lineup. On Monday, the other starters were five juniors and freshman Hayden Dieschbourg.
Splitt and LaBrec had the most playing time of returning seniors. Hurt Haller suffered a broken bone in a hand early in the season and missed the rest of the year. He is hitting third and playing center field.
"He would have started somewhere in the outfield," Passaglia said. "It's nice to have (Hurt Haller) back healthy."
A defense's friend: Dundee-Crown coach Pat Conlin admired the performance Cohen delivered against his team. Cohen struck out only three, but consistently got ground balls, pop-ups and fly outs for his team.
"In the games we played where we had some success this year, our infield has stayed into it," Conlin said. "Throw strikes, grounds balls, making plays behind him. He did a great job. He was making a living trusting his guys behind him. It goes a long way when your infield's in the game. It keeps them alive, it keeps them going. He kept the ball down and threw strikes, man."
Strong arm: Marengo junior Caden Vogt continued to shine on the mound, picking up another win last week. Vogt is 4-0 with a 1.75 ERA and 49 strikeouts in 24 innings.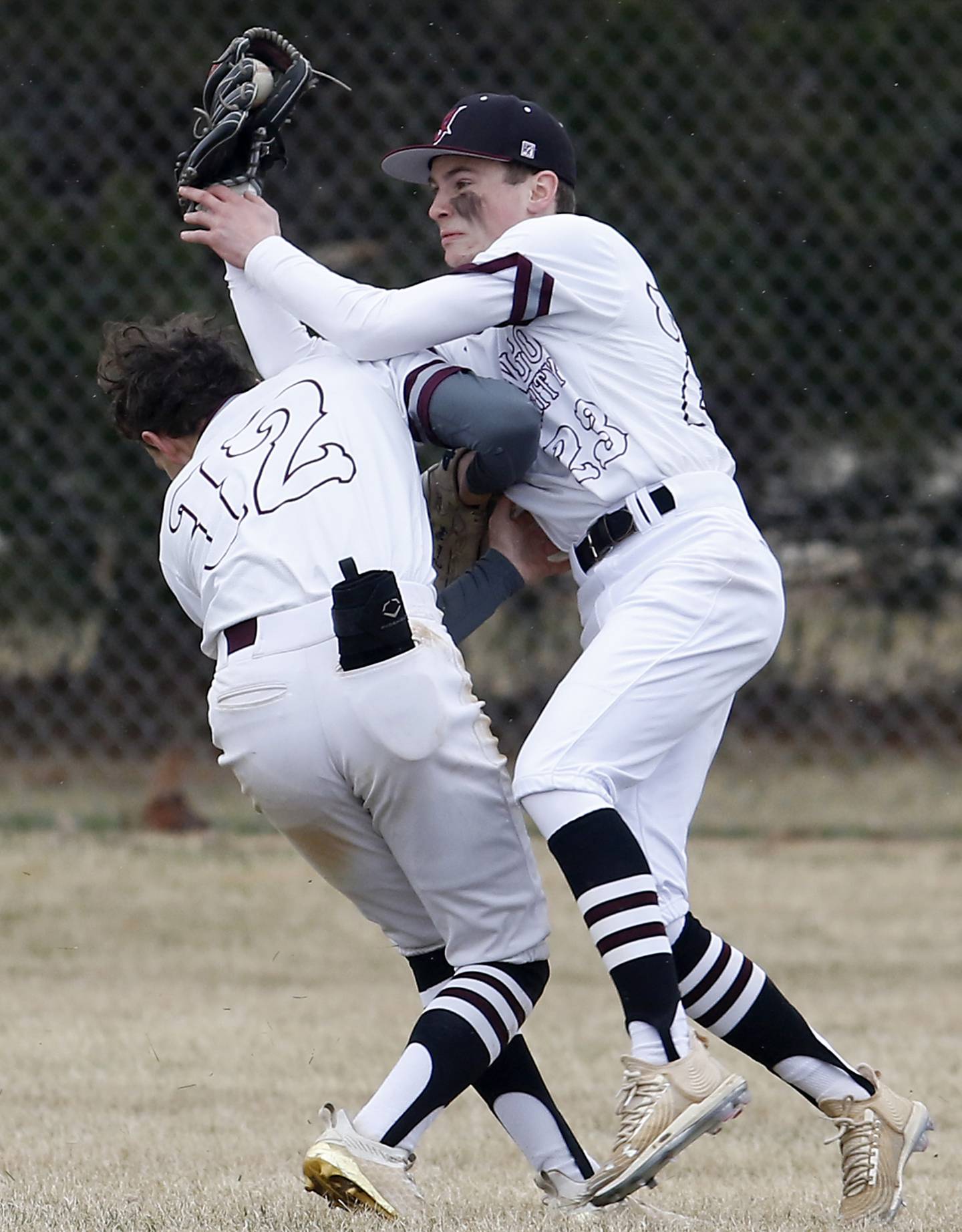 Junior Carter Heimsoth has been hot at the plate for the Indians, hitting .500 last week with two doubles, a triple, five runs scored and four walks for a .667 OBP. Heimsoth ripped a game-winning RBI single against Hampshire last Wednesday for an 8-7 walk-off win.
No-no: Hampshire junior Colin Miller fired a no-hitter in the Whip-Purs' 12-0, five-inning win against Rantoul on Friday at the Rantoul Tournament.
Miller struck out 10 and walked three, while throwing 74 pitches.