A Woodstock family is trying to help their mom recover from a devastating battle with COVID-19, but Medicaid doesn't cover the lung transplant she desperately needs to fully recover.
"That doesn't seem fair because my mom did everything she could," said Isabelle Porcayo, 22.
Leticia Porcayo, 40, has been fighting COVID-19 since Nov. 8. Fully vaccinated but with an autoimmune disorder, she has been hospitalized at Northwestern Medicine McHenry Hospital since mid-December after she began having trouble breathing. She was intubated the day after Christmas.
"She was still doing OK," Isabelle said. "We didn't expect her to decline so fast."
A month later, Leticia still is struggling with the effects of COVID-19.
"My mom's lungs are gone," Isabelle said. "She has very little of the top right of her lung."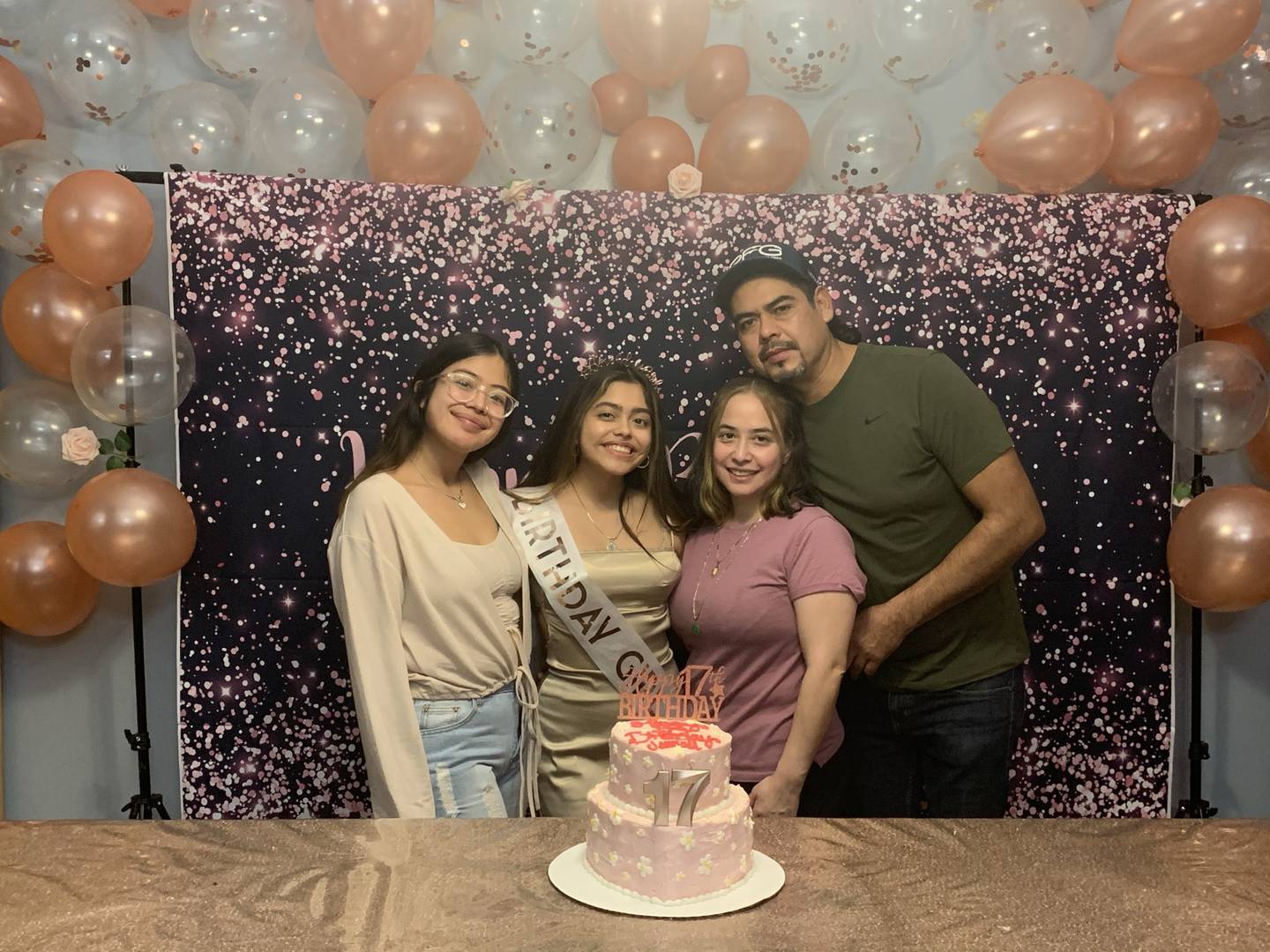 Leticia's condition has improved in recent days, but the improvement came after dark times for Isabelle and her family. In the last week of December, they were told to focus on their mom's "comfort and care" as she remained in critical condition.
"I thought I was losing my mom," Isabelle said. "I was grieving."
Last week, Leticia was able to come off fentanyl and wake up. On Jan. 15, doctors performed a tracheotomy to improve her breathing. She remains weak, but doctors planned to send her to rehab at the end of this week. Isabelle said her mom needs to begin physical therapy, which is necessary for the double-lung transplant after the virus rendered her lungs almost unusable.
However, Leticia's health insurance status is creating problems. She has been on Medicaid for many years, but Isabelle said the family has been told her Medicaid coverage is not able to pay for a double-lung transplant.
"My mom is putting all this work in and she's fighting, and if she gets there and insurance won't cover it, that's just heartbreaking," Isabelle said.
Northwestern Medicine applied for certification in 2020 for lung transplants on patients with 19 conditions, but COVID-19 was not one of them, and the hospital is not currently certified to perform lung transplants on COVID-19 patients, Illinois Department of Healthcare and Family Services spokeswoman Jamie Munks said.
"The procedure is currently experimental and not an established standard of care, and is therefore ineligible for Medicaid coverage," Munks said.
This policy has left the Porcayo family hoping for some other way to get Leticia a transplant.
"It's just so hard to think that just because of the insurance I won't have my mom anymore," Isabelle said. "She's so young. She has so much life left."
Northwestern Medicine spokeswoman Jill Edgeworth said the health system cannot comment on a specific patient's situation, but she noted the system – which includes hospitals in Woodstock, McHenry and Huntley, as well as others in the Chicago area – has performed more than 30 successful double-lung transplants on COVID-19 patients in the past two years.
The hospital system performed the nation's first double-lung transplant for a COVID-19 patient in June 2020. Studies by the hospital have shown patients who get the procedure have a 100% survival rate in the first 30 days. Northwestern Medicine's first lung transplant patient was able to return home without the use of oxygen a year after his groundbreaking surgery.
The success of the operation gives the Porcayo family hope that Leticia will be able to have a good quality of life again, but the insurance barriers are making it difficult.
Isabelle has been trying everything she can to find a solution that will allow the transplant to happen. She went to court to get temporary guardianship of her mom and is trying to appeal the Medicaid coverage decision. She also is trying to work on switching her mom to private insurance, which Leticia had been trying to do before she contracted the virus.
Northwestern Medicine has a program in which people who don't have insurance or are underinsured can apply for financial assistance.
"I feel so bad if I have to make Mom go through this whole recovery to regain her strength and not get that transplant," Isabelle said.