There has been little change in the number of employees vaccinated at McHenry County long-term care facilities over the past two months despite Gov. JB Pritzker's mandate that health care employees get inoculated by Sept. 19.
None of McHenry County's long-term care facilities' staffs were more than 85% fully vaccinated as of Sept. 26, according to data submitted by nursing homes to the federal government and posted on the Illinois Department of Public Health website. While many facilities have increased their vaccination rates since Aug. 1, six have seen their percentage of vaccinated staff members decrease.
Pritzker, a Democrat, signed an executive order Aug. 26 requiring Illinois health care employees to get their first shot of a COVID-19 vaccine by Labor Day weekend. The deadline later was changed to Sept. 19. As of Sept. 26, the overall percentage of McHenry County nursing home employees who were vaccinated was at 68.6%, an increase of about 1% from Aug. 1.
"There are a lot of individuals out there where vaccination is a personal choice, and a mandate won't change that decision," Valley Hi Nursing Home administrator Tom Annarella said.
Valley Hi, the county-run facility in Woodstock, was able to increase its staff vaccination rate by eight percentage points in the past two months, the second largest increase in the county. Valley Hi also has vaccinated the second highest percentage of residents, with 96% having received their vaccines.
Alden Terrace of McHenry saw the largest increase in staff vaccinations since Aug. 1. The facility now has 73% of their staff members vaccinated compared with 53% two months ago.
Attempts to reach McHenry County's other long-term care facilities were unsuccessful.
For many of the county's other long-term care facilities, the story is different. Their vaccination rates have changed only slightly since Aug. 1, with some even seeing decreases. Ignite Medical Resort McHenry saw its staff vaccination rate decline by seven percentage points to 76%.
"With many long-term care facilities, unfortunately, staff turnover is not uncommon. Due to this, new employees working at a facility may not have been vaccinated yet and can be reflected in facility vaccination rates," IDPH spokeswoman Melaney Arnold said.
Other local nursing homes still have low vaccination rates despite the governor's mandate. Alden Estates and Alden Courts of Huntley report 49% of their employees vaccinated. Crossroads Care Center of Woodstock, Florence Nursing and Rehabilitation Center in Marengo, Hearthstone Manor in Woodstock, and Mercy Health Harvard Care Center all have less than 75% of their employees vaccinated.
Annarella said he would like to see higher vaccination rates among his staff members, but isn't sure what more they can do. Valley Hi has been working with staff to educate them on the benefits of getting vaccinated, he said.
"I don't know what makes them change their mind, but I know we're putting in the ear time," he said.
The state's vaccine mandate does allow for some religious and medical exemptions. There are no consequences for not getting vaccinated, however. Those who aren't vaccinated must be tested for COVID-19 at least once a week, but the executive order does not outline any action to be taken against employees who don't submit proof of vaccination.
"The Illinois Department of Public Health continues to work with the nursing home industry, advocacy agencies and organizations to educate health care workers about the safety and effectiveness of the vaccines and the importance of being vaccinated to help protect residents," Arnold said.
Representative's from Pritzker's office did not respond to messages seeking comment.
Additional rules from the federal government still could change how many nursing home employees are vaccinated. President Joe Biden announced in August that nursing home staffs will need to be vaccinated in order for the facility to continue receiving Medicare and Medicaid funding. Rules for following the mandate, however, have not been released.
Vaccine mandates could affect staffing at nursing homes if employees decide to leave rather than get the shot. In August, Annarella said he was concerned about losing staff members if he imposed a vaccine mandate at Valley Hi.
"Nobody has left at this point, but I do have a handful of staff that are awaiting the federal mandate," Annarella said.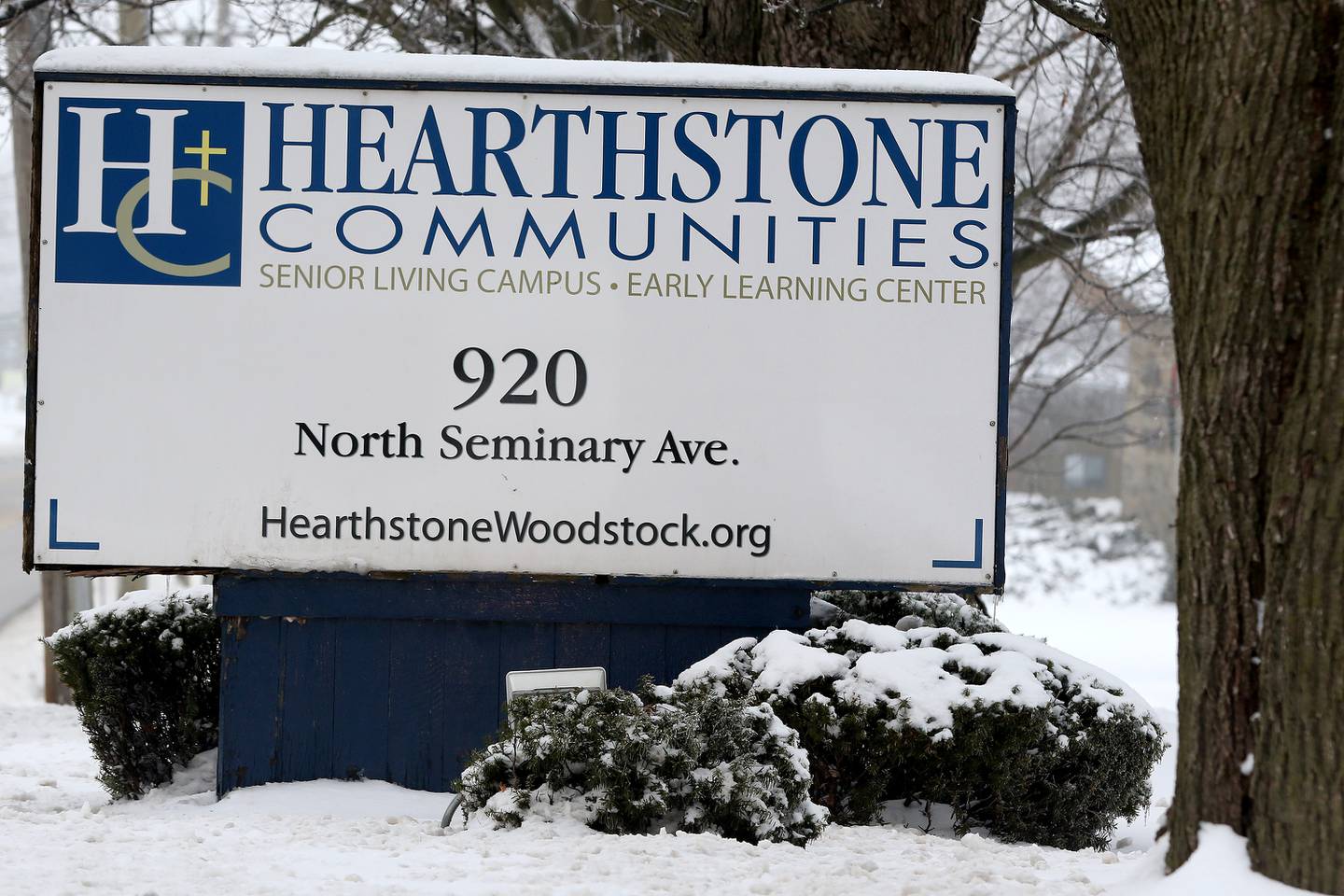 Losing employees because of vaccine requirements could add to a larger problem in Illinois health care. According to a report by the Illinois Department of Healthcare and Family Services, Illinois has 47 of the nation's 100 lowest-staffed nursing homes.
"I still believe everyone should be vaccinated, but I also believe strongly it's a personal choice," Annarella said.
IDPH has organized a number of ways to deal with vaccine hesitancy in health care settings, Arnold said. This includes training on misinformation, barriers to patient care, how vaccines reduce severe illnesses and ways for employees to ask questions, all with the goal of getting as many people vaccinated against COVID-19 as possible.
Additional federal guidance that could change employee vaccination rates at nursing homes across the country are expected to be released by the end of October, according to the Centers for Medicine and Medicaid Services.