McHenry County parents now are able to get a better idea of how many adults in their children's school are vaccinated following Sunday's deadline for Illinois teachers and other school staff members to get their first dose of a COVID-19 vaccine.
The deadline was originally set for Labor Day weekend, but Gov. JB Pritzker extended it to Sept. 19, giving school employees more time to get their first shot. Any employee who is not vaccinated is subject to mandatory COVID-19 testing.
One of the highest staff vaccination rates in McHenry County was reported by Fox River Grove Elementary School District 3.
The rate was 92.5% as of Monday morning, Superintendent Sandy Ozimek said. That includes 46 certified staff members and 27 non-certified staff members. Six staff members remained unvaccinated as of Monday and complied with rapid testing requirements, Ozimek said.
"Staff just comes in prior to the beginning of the school day and can go into either nurses office and get tested," Ozimek said.
Huntley School District 158′s vaccination rate also is on the higher side, with 86% of the district's employees vaccinated as of Monday.
"Our teachers and staff have made this process very smooth and continue to provide the best possible instruction to our students while responding to these guidelines to prioritize health and safety in our buildings," District 158 spokeswoman Alex LeMoine said in a statement.
McHenry High School District 156 is "very pleased" with its 85% staff vaccination rate, Superintendent Ryan McTague said through a spokeswoman.
And the Woodstock School District 200 vaccination rates have "continued to climb" since last week, spokesman Kevin Lyons said, when the rate sat at 86% of District 200 teaching staffers having been vaccinated and 80% for all its employees.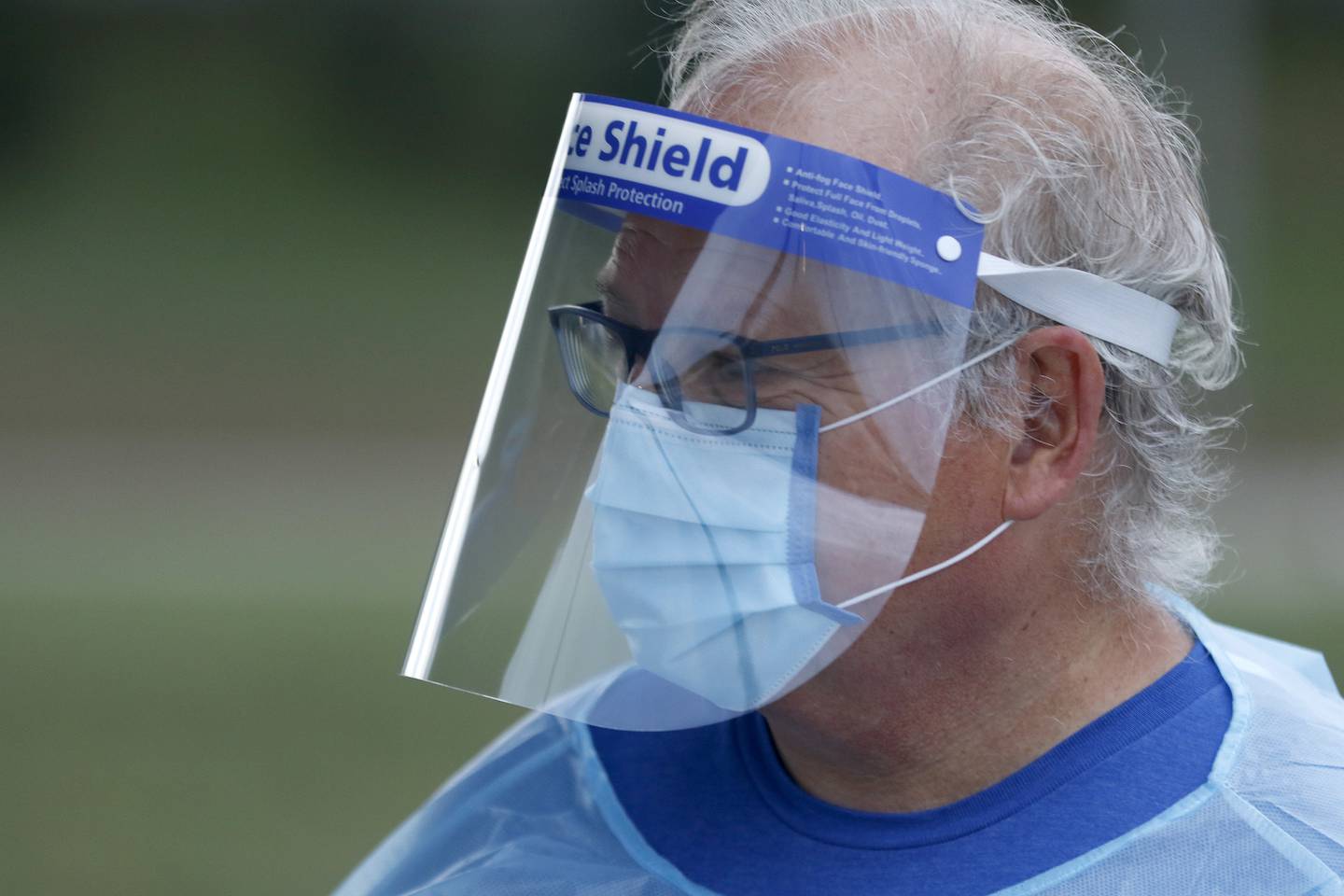 Johnsburg School District 12 reported the lowest vaccination rate of the McHenry County public school systems that responded Monday to Northwest Herald inquiries, with 68% of its staff vaccinated.
Superintendent Dan Johnson did not respond to follow-up questions on what he thinks about the district's vaccination rate. Reached by phone, District 12 school board member Jerry Harker declined to comment on the rate and said the board agreed to refer all media inquiries to board President Tom Oeffling, who did not return requests for comment.
At Marengo Union Elementary School District 165, Superintendent Lea Damisch said her staff's vaccination rate has not changed since Labor Day weekend when they originally thought they were supposed to come in line with vaccine mandate. She said 75% of her staff is vaccinated and the rest will follow the mandatory testing requirements.
Marengo High School District 154 has 84% of staff members vaccinated, Superintendent David Engelbrecht said.
Staff vaccination rates throughout Crystal Lake Elementary School District 47 ranged from 69% at Canterbury Elementary to 86% at Glacier Ridge Elementary, according to the district's COVID-19 dashboard.
Alden Hebron School District 19 had about 66% of its staff vaccinated prior to the announcement of the mandate, but now 78% of its staff is vaccinated, Superintendent Tiffany Elswick said. She attributed some of the increase to more staff turning in vaccination records for shots previously administered and others getting shots since the requirement was issued.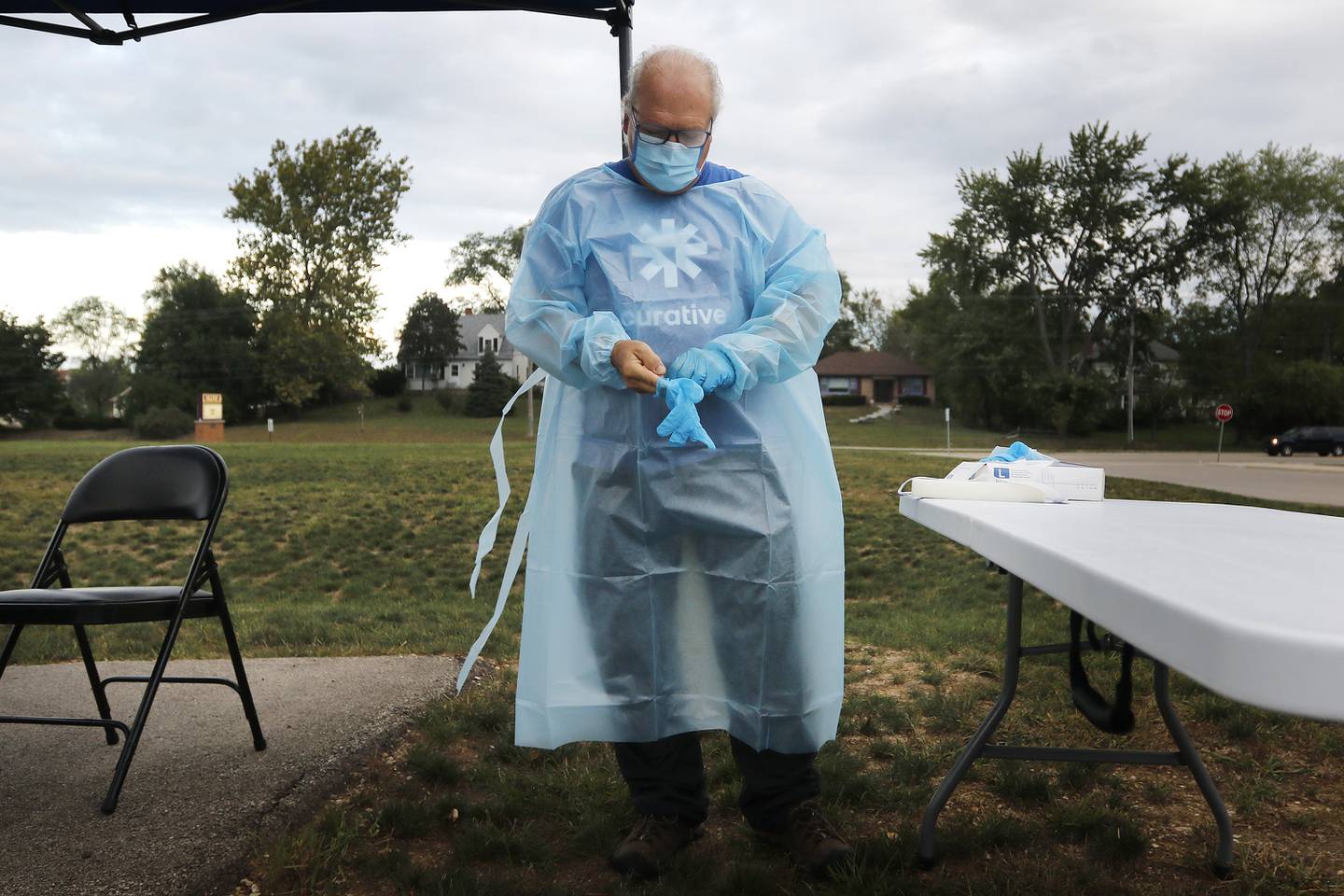 But lining up testing at the Alden-Hebron system for the employees choosing to stay unvaccinated has been a challenge because of the district's small size at 89 employees.
Those choosing the testing option must find a test provider on their own and give the district their results, whereas other McHenry County districts are providing on-site testing options in district facilities for their unvaccinated employees, Elswick said.
SHIELD Illinois, a screening testing program and infrastructure that deploys the University of Illinois' saliva test across the state, "will not supply our district with assistance in testing students and or staff because we cannot guarantee 100 tests each time due to the size of our district," Elswick said. "I am looking for alternative solutions for our students and staff."
Wonder Lake-based Harrison School District 36, which also is among McHenry County's smallest public school systems, is not having the same issue, Superintendent Sue Wings said.
"We do not seem to be having the same concern. So far, the few staff I have that are opting to test have been able to comply without any problems," Wings said.
McHenry Elementary School District 15 has 82% of its certified teaching staff fully vaccinated, but the shots are less popular among those who are not certified employees, Superintendent Josh Reitz said. The district's overall vaccination rate for all employees is 74%.
District 15 provides two locations where district employees can get tested, Reitz said, with tests available through a district partnership with the company Curative on Monday mornings at Hilltop Elementary and Tuesday mornings at Valley View Elementary.
"Each week staff who need to submit to testing are sent a reminder email and survey, which allows them to upload their test results for the week," Reitz said.
Prairie Grove School District 46 reported a 78.9% staff vaccination rate as of Friday, the most recent data available. Certified staff members were more vaccinated than non-certified staff, Superintendent John Bute said.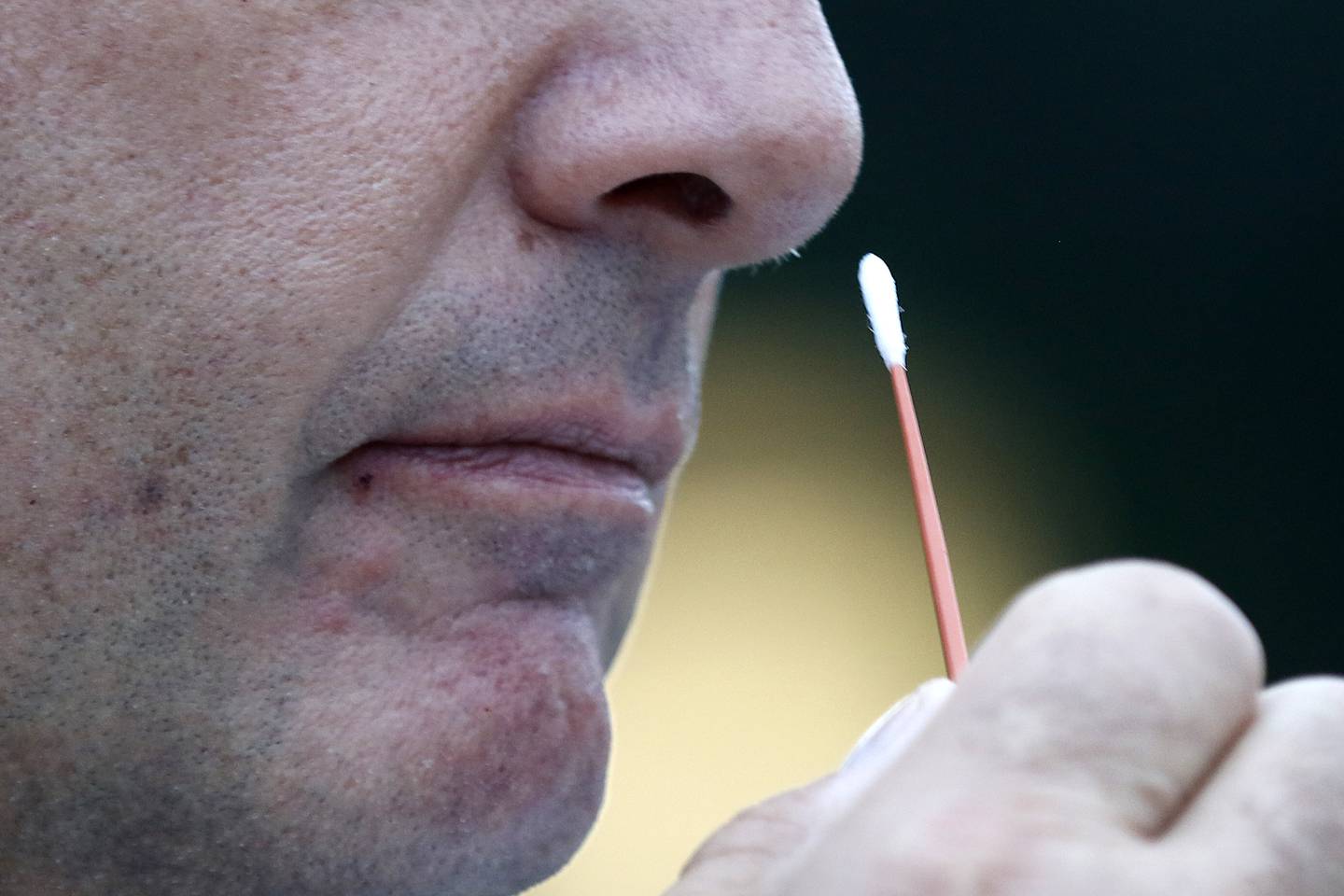 Beginning Tuesday, unvaccinated District 46 staff will have the option to receive a PCR test at a location of their choice. They also may opt to undergo on-site SHIELD testing, Bute said.
"More of our staff that are unvaccinated are Shield testing than are getting it done somewhere else," Bute said Monday.
Cary School District 26 Superintendent Brian Coleman similarly reported that 79% of the district's total staff was vaccinated.
Richmond-Burton High School District 157 had 73% of its staff vaccinated, Superintendent Tom Lind said, and its feeder district, Nippersink Elementary School District 2, was at 75% by mid-day Monday. Lind, who serves as superintendent for both systems, said 75% of the transportation staffers for the two districts are vaccinated.
"We are now seeing more staff members begin the vaccination process, and we expect that number to continue to increase as we move forward into the school year," Lind said.
He said he chose to get inoculated as soon as he became eligible for a shot.
"We expect some of those testing at this time to begin the vaccination process, and we continue to encourage all of them who can to do so," Lind said.