Acclaimed novelist E.L. Doctorow's "Ragtime" was published in 1975. Set primarily in the New York City area in the early 1900s, it was a work of historical fiction that rocketed to fame, becoming one of the 100 best English language novels of the 20th century.
Playwright Terrence McNally, with lyricist Lynn Ahrens and composer Stephen Flaherty, adapted the novel; in 1996, the world premiere of "Ragtime The Musical" opened at the Toronto Ford Center for the Performing Arts. The Broadway production began previews in 1997, and officially opened in 1998, running for 834 performances, directed by Chicago theater mainstay Frank Galati. Nominated for 13 Tony awards, and winning two (its major competitor was "The Lion King"), the musical most recently was revived in March 2023.
Currently on stage at Arlington Heights' Metropolis, this "Ragtime" is an extraordinary production. An exceptional live nine-piece orchestra is conducted by Aaron Zimmerman; a brilliantly talented ensemble of 26 is magnificently directed by Jerrell Henderson, who keeps each scene finely crafted and well paced. And there is vibrant choreography by Shaun Peters (especially "Getting Ready Rag"), gorgeous era-appropriate costumes and wigs designed by Jazmin Aurora Medina, and a set designed by Eric Luchen that communicates so well and efficiently the era: the wealth, the poverty and the hope and despair of living in that time.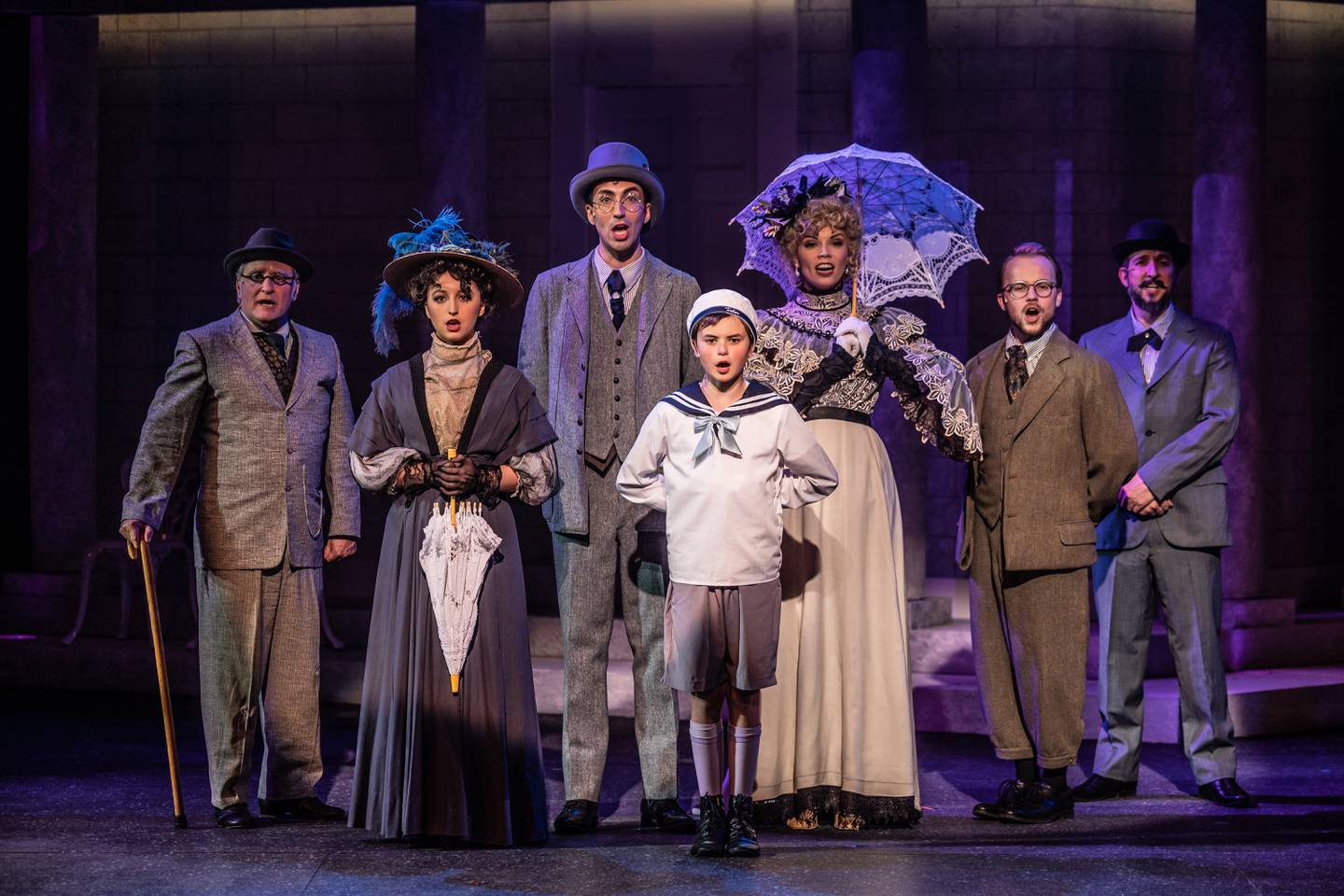 You may not go away humming many of the songs; as a traditional musical, the songs enhance and further the plot, but there are some impressive stunners: "Ragtime," "Journey On," "What a Game", "New Music" and "Make Them Hear You."
"Ragtime The Musical" weaves the story of three groups united in their courageous belief in the promise of the future of America; there is the upper-class, suburbanite family, the determined Eastern European immigrants, and the African American, represented by a daring Black musician. This glimpse into 1906 delivers a somewhat happy ending for most of the characters and a seismic transition for others, with settings including New York City, Harlem, New Rochelle and Atlantic City. The engaging prologue, through a series of vignettes, introduces us to each group.
And there is so much to admire with this cast!
Joshua Frink as Tateh, the Jewish immigrant from Latvia, is a standout actor and singer. Frink has a great sense of character and dramatic instinct; he sincerely portrays an immigrant's perseverance and belief in America that leads him out of New York City's Lower East Side selling silhouettes from a cart into a lucrative career.
Connor Murray, who plays Father, is sneakily good in his scenes; he's a savvy actor who transitions his self-absorbed thoughts and emotions of thrill-seeking to finally understanding the times and his family.
In Act One, Brennan Martinez as Mother was exceptional; she's tall, elegant and beautiful in appearance and voice. Her portrayal clearly illustrated the testing of Mother's morals and social concepts.
On opening night, understudy Kaity Paschetto went on in Act Two as Mother, and was equally as dimensional, compelling and beautifully voiced as Martinez. Paschetto also brings new meaning to the word "well."
Jackson Mikkelsen as Mother's Younger Brother, shows a percussive recognition of an innocent, naive and restless soul who becomes a sympathetic revolutionary. He is another strong performer.
Chloé Khaleeah Keira Johnson's character Sarah touches your heart from the moment she graces the stage. She's buoyant, calmly lovely, and sings powerfully. Johnson is in a devastating twist that you wish would not happen.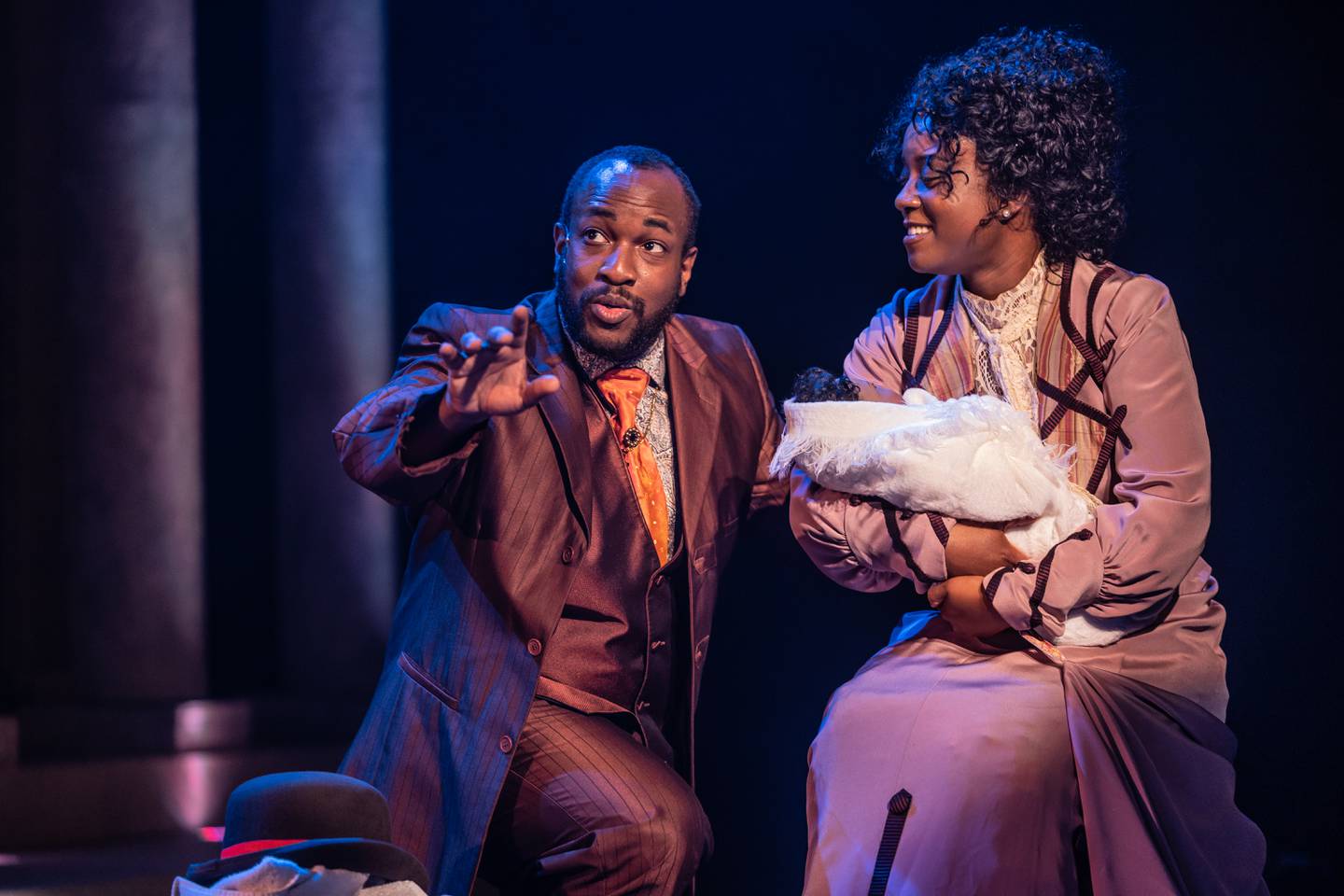 A quixotic actor, Korey White as Coalhouse Walker Jr. is astonishing. He's passionate, determined, vulnerable, potent, an effervescent singer and dancer, who transitions from freewheeling to dignified to dangerous. White is a charismatic force on that stage.
Essential to the main groups and furthering the plot are Archer Geye as Edgar, The Little Boy, and Rhea Greer as Tateh's hopeful daughter. Both are happily and enjoyably good in their roles.
And there are many interwoven historical figures, all adeptly, credibly and luminously played by: Zachary Linnert (Houdini), Aaron Reese Boseman (Booker T. Washington), Mark Anderson (J.P. Morgan), Connor Murray (Henry Ford), Sarah Sapperstein (Emma Goldman), Kaity Paschetto and Eleanor Ekovich (Evelyn Nesbit) and Daniel Dauphin (Admiral Peary).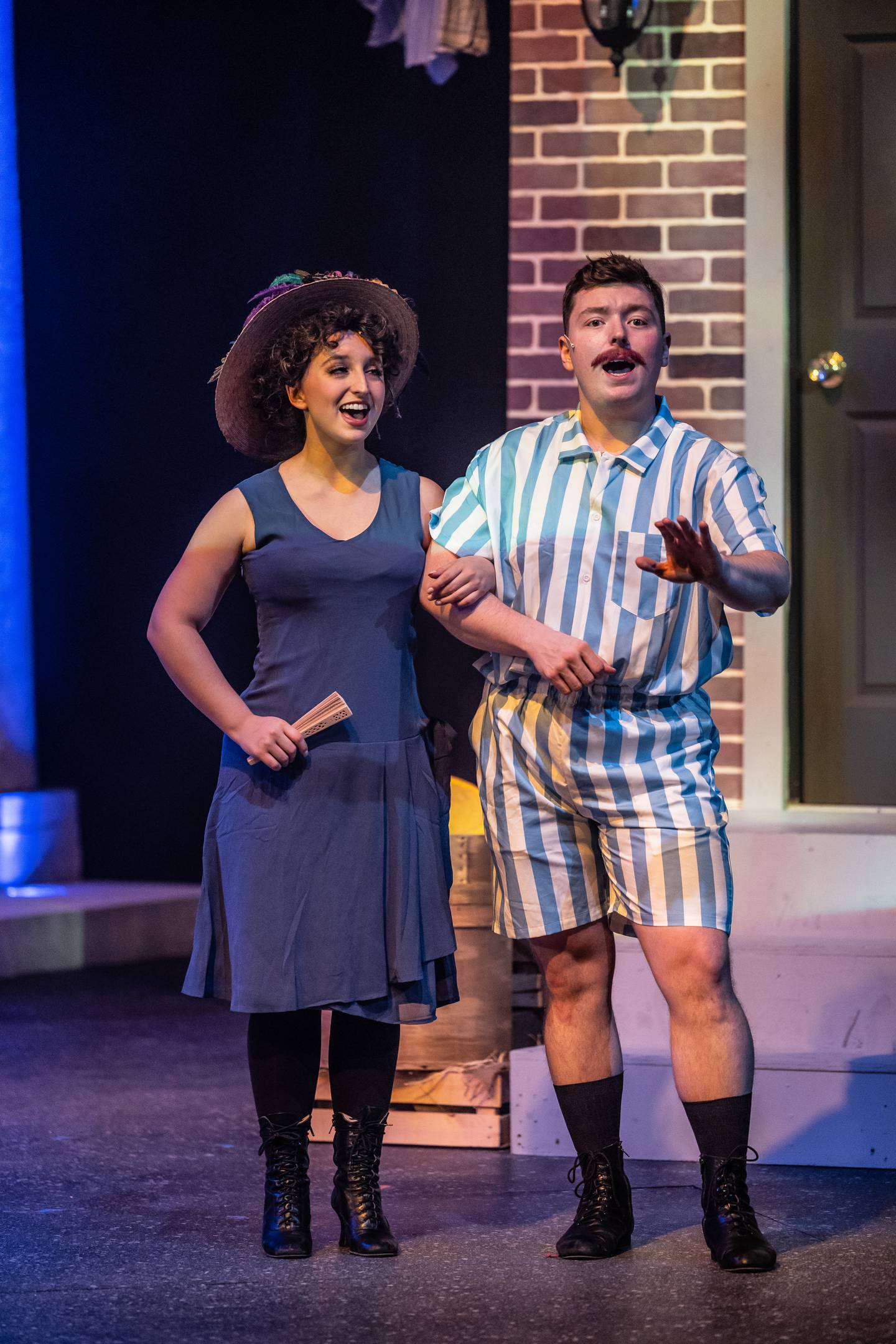 Adding poignancy and focus are supportive cast members who are jubilant in their multiple roles of citizens, vaudevillians, workers and strikers: Leah Brock, Lila Beck, Mariah Allyn White, Archer Geye, Natalie Rhian Henry, Angel Diaz, Anania Williams, Colin McGonagle, Rohan Rhys, Tessa Mae Pundsack and Zion McKinley Idowu. Casting Director Robin Hughes truly cast every part well.
Metropolis' "Ragtime" is a panoramic pageantry of inspiration and understanding of the attraction of life in America. It's one of the best productions I've experienced at the Metropolis, and I applaud Brendan Ragan's first venture as Metropolis' newly appointed artistic director. This production's huge and luxuriant voice showcases the themes of promise and possibility. As one song's lyrics remind us: "We all have hearts in common places, but different paths and faces." This is a musical American history lesson that should not be missed.
[Running two hours and 45 minutes with one intermission, the show is appropriate for ages 13 and older.]
• Regina Belt-Daniels is a retired Reading Recovery and special education teacher who loves to direct, act and write theater reviews. When not traveling with her husband, she can be found onstage, backstage or in the audience somewhere.
IF YOU GO
WHAT: "Ragtime The Musical"
WHERE: Metropolis Performing Arts Centre, 111 W. Campbell St., Arlington Heights
WHEN: Through June 4
COST: $45
INFORMATION: 847–577-2121, metropolisarts.com