More than $1 million in cash, bank accounts, a house in Huntley, one in Chicago, two Ford transit vans, a 2018 Bobcat skid-steer loader, a Dodge pickup truck, a 2018 Mercedes-Benz, a 2018 Jeep Grand Cherokee Trackhawk, jewelry and tools.
The McHenry County State's Attorney's Office has sought to have these items forfeited by Matthew D. Lilla, 36, of Chicago and his associates.
Prosecutors described Lilla as leading a money-laundering and cross-country drug-trafficking operation in a series of 30-page verified complaints seeking the items' forfeiture.
Criminal cases are ongoing against Lilla as well as two Huntley men and another from Lake in the Hills in what could be the "largest 'drug bust' " in McHenry County, according to the McHenry County Sheriff's Office.
"This case is still pending criminally and in the drug forfeiture process through the courts," McHenry County Sheriff's Office spokesperson Emily Matusek said in an email Monday, adding that the office's assessment is based on "the combination of narcotics, assets and cash seized."
"However, until the criminal and forfeiture process is complete by the courts, it is not possible to say for certain," Matusek said.
All four men have pleaded not guilty, and attorneys for each declined to comment for this article.
The two Huntley men – Michael A. Ferrante, 32, and Michael W. Krawczyk, 33 – are each listed as living at a home in the 11600 block of Hawthorne Way in Huntley that is part of the state's forfeiture list.
They, along with Mark R. Bennett Jr., 32, of the 300 block of Council Road in Lake in the Hills, are named repeatedly throughout the complaints that name Lilla the director of the "Lilla's Drug Trafficking Organization."
Lilla is accused "orchestrating" drug deals, using multiple associates driving large Ford transit vans to various locations throughout the country to illegally bring "large amounts" of marijuana into the state and dealing a plethora of other narcotics, according to the documents.
Asset forfeiture is often used as a tool to aid the government in stopping criminal behavior.

—  Lake County Sheriff's Deputy Chief Christopher Covelli, whose office is not involved in this case
A detective from the McHenry County Sheriff's Office wrote in an affidavit that associates "would receive specific instructions from Matthew Lilla regarding ... specific routes of travel, drop off and pickup locations, and how much money/narcotics to pick up at those specific locations."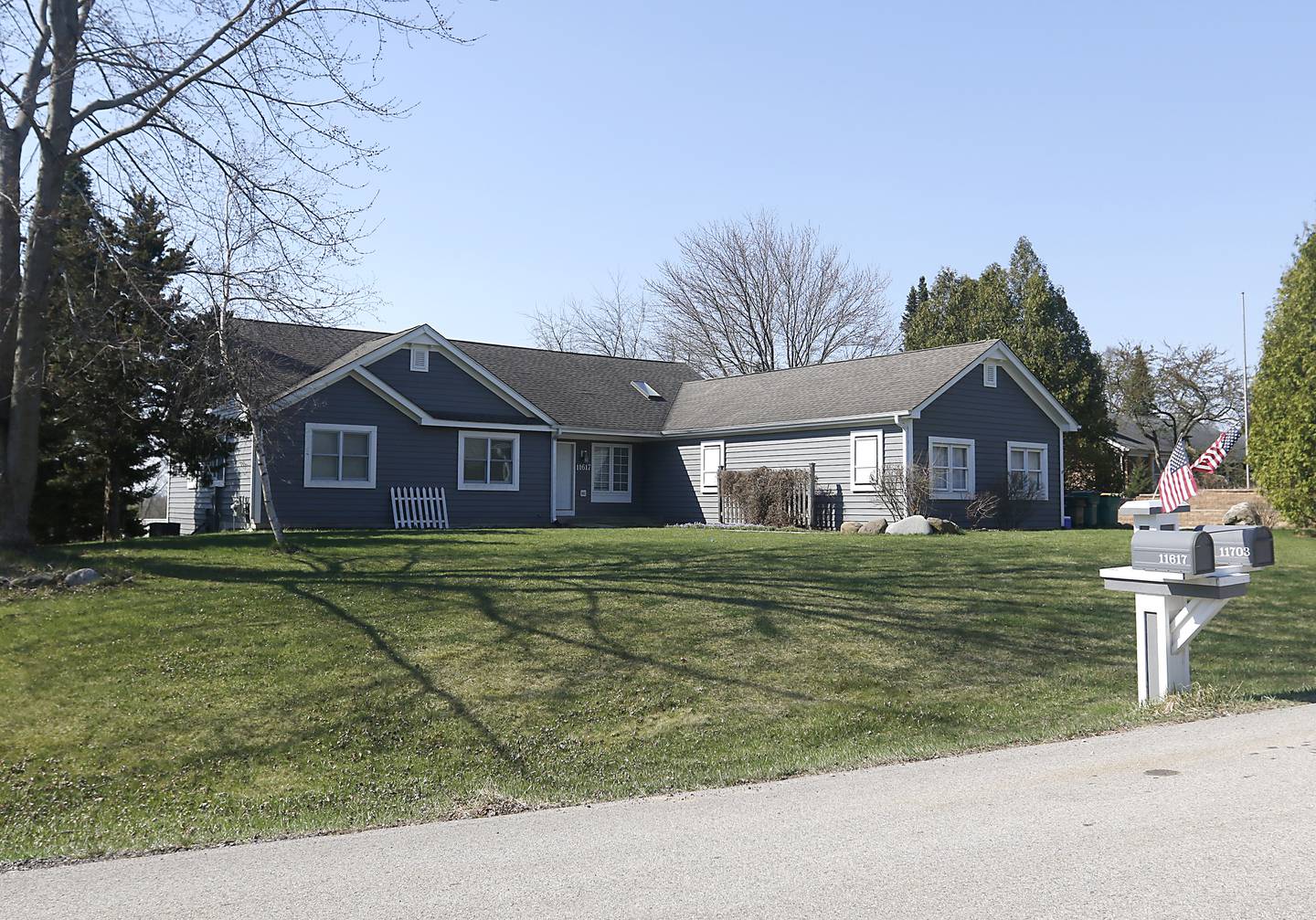 Lilla is accused of using various storage units, industrial warehouses and houses to store narcotics and the "proceeds of his illegal operation," the detective said in the affidavit.
The forfeiture documents filed in the McHenry County courthouse detail the organization's alleged activities from late 2020 until late 2022.
Prosecutors list 16 limited liability corporations, set up by Lilla as "shell corporations" to launder the drug money, that show "several irregularities or suspicious activities," according to the documents.
"During the investigation, efforts were maintained to monitor the financial activity of Lilla and [his] other associates," prosecutors said in complaints.
The documents list several bank accounts tied to Lilla's LLCs.
"The results of this investigation revealed numerous suspicious cash, Venmo and peer-to-peer deposits, transfers, withdrawals and no legitimate source of income," prosectors continued.
The accounts also showed "suspicious" wire transfers and debit card usage, such as debit card transactions by Ferrante buying gas over a nine-day period in Nevada, California, Oregon, Washington, Idaho, Montana, North Dakota, Minnesota and Wisconsin. This was a pattern seen more than once during the investigation, according to the documents.
Bank deposits and balances ranged from tens of thousands to hundreds of thousands of dollars at various times throughout the investigation.
At least one bank closed Lilla's account in 2021 because when bank officials asked Lilla to prove where his deposits were coming from they were "not satisfied with provided documents," according to the complaints.
Documents from another bank show Lilla held multiple accounts there and moved "money between those accounts," according to the complaints.
Lilla and Ferrante were each charged with trafficking more than 2,500 grams of marijuana and possession with the intent to deliver more than 5,000 grams of marijuana, each a Class X felony, as well as money laundering and calculated criminal marijuana conspiracy, among other charges, according to the indictment.
Krawczyk was charged with possession with intent to deliver 15 to 200 parts of LSD, Class X felony, as well as possession of the LSD, alprazolam, less than 50 grams each of psilocybin and diazepam and less than 200 grams of amphetamine, according to the indictment.
They face decades in prison if convicted, according to court documents.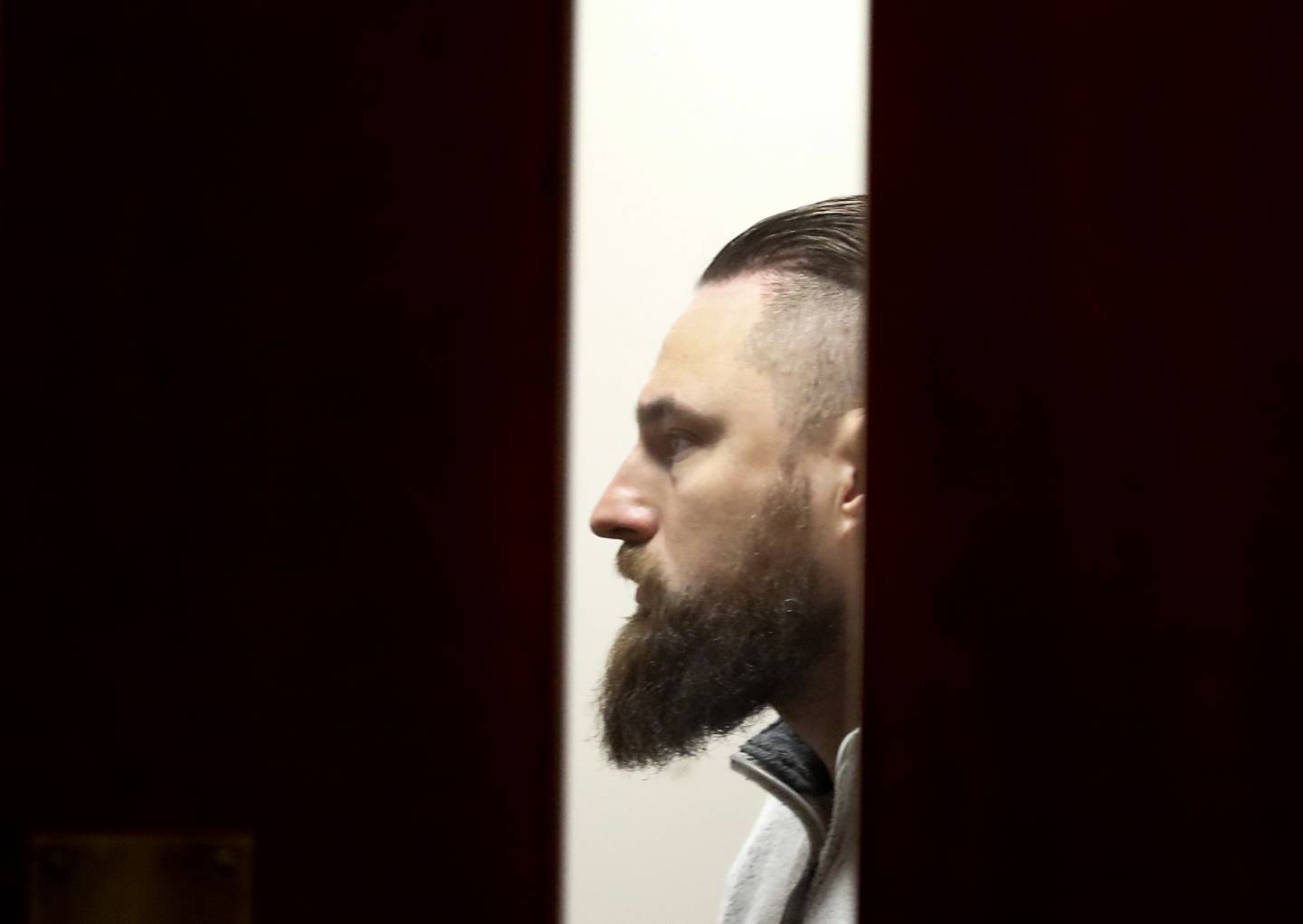 Bennett was charged with four counts of money laundering, a Class 2 felony, and four counts of forgery, a Class 3 felony, according to the indictment. Class 2 felonies can result in a prison sentence of three to seven years but are also probational.
The investigation involved the McHenry County Sheriff's Office, Cook County Sheriff's Office, the Rockford Drug Enforcement Administration Office, the U.S. Attorney's Office, and other agencies from across the country, the documents show.
The agencies used an array of investigative tools, including physical and electronic surveillance, aimed at tracking the group's activities and whereabouts, the records show.
The investigation concluded in October 2022 when the McHenry County Sheriff's Office learned that Ferrante had been pulled over by North Dakota State Police near the border with Minnesota while driving one of Lilla's vans, according to the forfeiture complaints.
In the van, police found 583 pounds of marijuana, various prescription pills, cocaine, fentanyl, a cellphone and various drug ledgers, according to the complaints.
Police searched the cellphone and read "numerous" text messages to and from a phone number linked to "Lilla throughout this entire investigation."
The messages included Ferrante providing Lilla with his location and Lilla telling Ferrante different locations to make "drops," according to the complaints.
On the day Ferrante was arrested, the sheriff's office executed a search warrant of the Huntley house and found "multiple Home Depot and Lowes cardboard boxes containing individually vacuum sealed bags of [marijuana] as well as psilocybin mushrooms, cocaine and LSD, ... $3,532, multiple drug ledgers, packaging materials," according to the forfeiture complaints.
On the same day as Ferrante's arrest in North Dakota and the search of the Huntley house, police also surveilled the house in Chicago where Lilla was living at the time. Police observed Lilla and a female "entering the residence and leaving in quick succession with multiple large black garbage bags."
Lilla left the property in a black Mercedes but police were unable to keep up with the vehicle and they also lost cellphone connection. "It is suspected that Lilla turned his phone off or disposed of it," according to the complaints.
Police made contact with the female later at the house but she said she "had no recollection of removing the garbage bags from the residence," according to the complaints.
Though police reported they found nothing of "significant evidentiary value" in the Chicago house, they did find more than $91,000 in cash, three gold necklaces, two diamond and gold rings and two Rolex watches," according to the complaints.
Police also searched MB3, an electrical contractor in Lake in the Hills, owned by Bennett, and found "a tremendous amount of newly acquired tools, a skid steer, and the grey and white van."
During this search, police learned from Bennett "that he was aware Lilla was involved in transporting and selling drugs but he was going to let him get into the business at MB3 Electric to start earning legitimate income," according to the complaints.
Arguments for the forfeitures are being heard before McHenry County Judge James Cowlin, who will ultimately decide whether the assets can be forfeited to the government.
"Asset forfeiture is often used as a tool to aid the government in stopping criminal behavior," said Lake County Sheriff's Deputy Chief Christopher Covelli, whose office is not involved in this case. "It serves to stop an individual from profiting from gains obtained illegally or to stop criminals from utilizing property to commit crimes."
Should the state seize the assets, they must adhere to specific regulations in what it all can be used for, he said.
"Almost always the money must be specifically used for enforcement or education," Covelli said.