McHenry County prosecutors filed a motion Friday asking a judge to place additional pre-trial conditions on a Huntley business owner charged with growing psychedelic mushrooms in the basement of his Crystal Lake home, illegally possessing guns and creating child pornography.
Christopher Hopp, 38, and his wife, Corinne E. Breskovich, 42, each are charged with possession and possession with intent to deliver more than 200 grams of psilocybin, as well as unlawfully possessing a Remington 12-gauge shotgun, a Taurus PT22 pistol, a Remington long rifle, a Ruger Security-Six revolver, ammunition and shotgun shells.
Hopp also was charged with two counts of creating child pornography, Class X felonies, as well as two counts each of possessing child pornography and video recording without consent, according to the criminal complaint and the motion filed in the McHenry County courthouse.
He was accused of recording a child undressing without the child knowing and reproducing and creating a video file of it on a computer, the documents allege.
Breskovich and Hopp are the new owners of the Huntley Dairy Mart, according to Illinois Secretary of State and McHenry County Recorder's Office documents.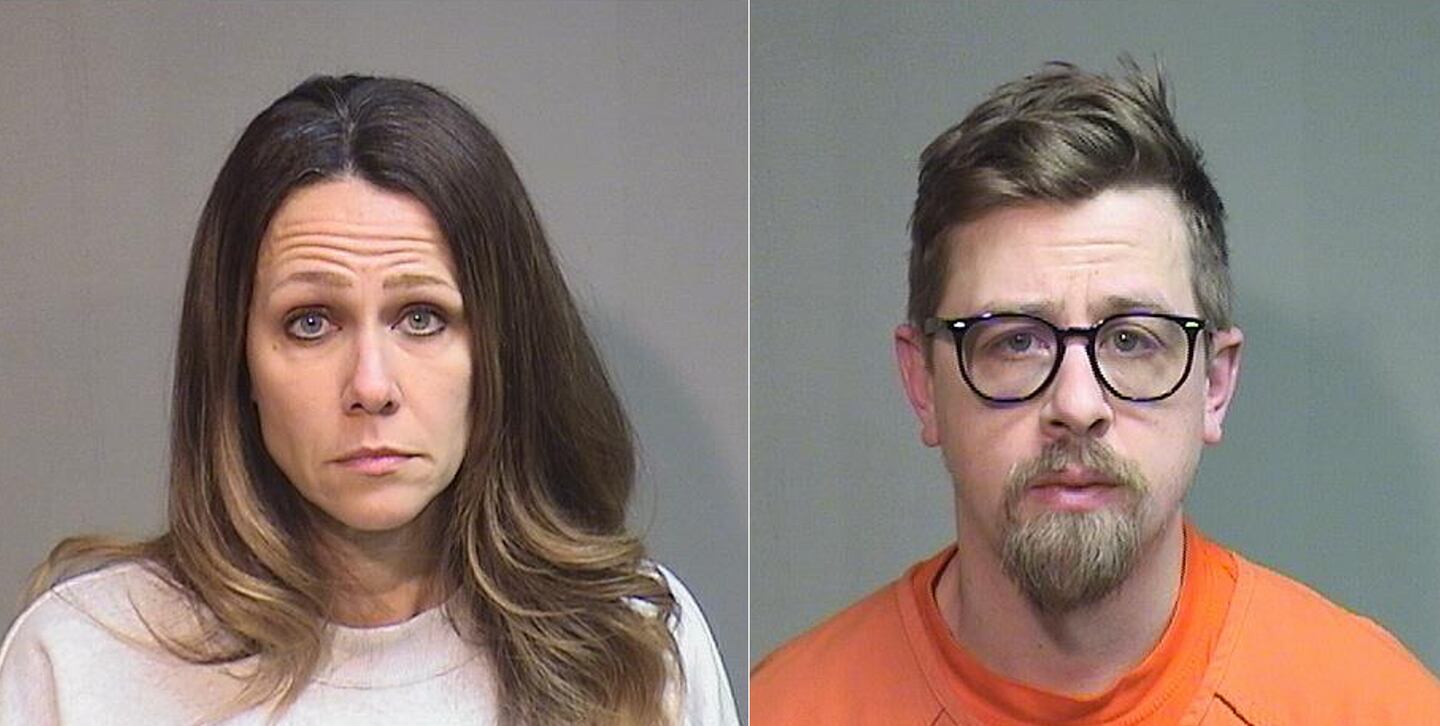 On Tuesday, prosecutors will argue that not only should Hopp have no contact with the alleged victim but should not spend time with any children, noting that he is the owner of a shop where teenage girls are employed and minors frequent "on a regular basis."
"Considering the allegations made against [Hopp], he should not be spending any time with any minor children," Assistant State's Attorney Brian Miller wrote in the motion. "The state believes that [Hopp] is a threat against minor children."
Breskovich and Hopp are listed as the managers of Windy City Landholdings LLC, which purchased the Huntley Dairy Mart in late October. The pair also signed a banking document filed with the recorder's office that showed they obtained a $738,400 loan in connection with the property.
On Monday, a call to the Dairy Mart, a well-known place frequented by generations of families, was answered by an employee who declined to comment.
A call made to the business Friday was answered by a recorded message saying, "We are temporarily closed. See you in the spring."
A sign reading "closed" was in the window.
In a request for comment from the village of Huntley, Village Manager David J. Johnson said although he is aware of the criminal charges, he would not comment.
"The village is aware of the criminal charges filed against the owners of the Huntley Dairy Mart," he wrote in an email. "The Huntley Police Department is in communication with the Crystal Lake Police Department regarding these allegations and will continue to monitor the investigation and legal proceedings."
Hopp also was an assistant coach with the Lake in the Hills/Algonquin Jr. Eagles Football organization during a spring and fall season, the group's board said in a letter provided to the Northwest Herald by a parent.
The board said in the letter that "at no time was Hopp alone with any of the children on the team."
A search warrant executed at the couple's Crystal Lake home Jan. 26 resulted in police finding 236 grams of psilocybin mushrooms, as well as psilocybin mushroom spores, a scale, mason jars and $2,000 in cash, according to court documents.
It still is unknown what prompted the search warrant.
The couple was released from the McHenry County jail on Tuesday after separate hearings before two different judges, in which each had to prove that any bail money posted came from legitimate, noncriminal sources.
Hopp posted $40,000, 10% of a $400,000 bond, and Breskovich posted $15,000, 10% of a $150,000 bond, according to court documents.
Hopp is due in court Tuesday, and Breskovich is due in court Feb. 17.