Tuesday will tell who runs Joliet for the next four years and whether a high-profile race for mayor draws more voters than the light turnout that's typical for local elections.
In Joliet, voters will choose between Mayor Bob O'Dekirk, businessman Terry D'Arcy and community strategist Tycee Bell for the mayor's office.
Sixteen candidates are running for five council seats, giving voters around the city plenty of options.
In the last local elections in 2021, less than 17% of the electorate turned out across Will County.
More than 200 positions and referenda are on the ballot across Will County on Tuesday, including a vote for a bond referendum in Joliet to replace Gompers Junior High School and Hufford Junior High School.
In Joliet, the mayor's race has received most of the attention.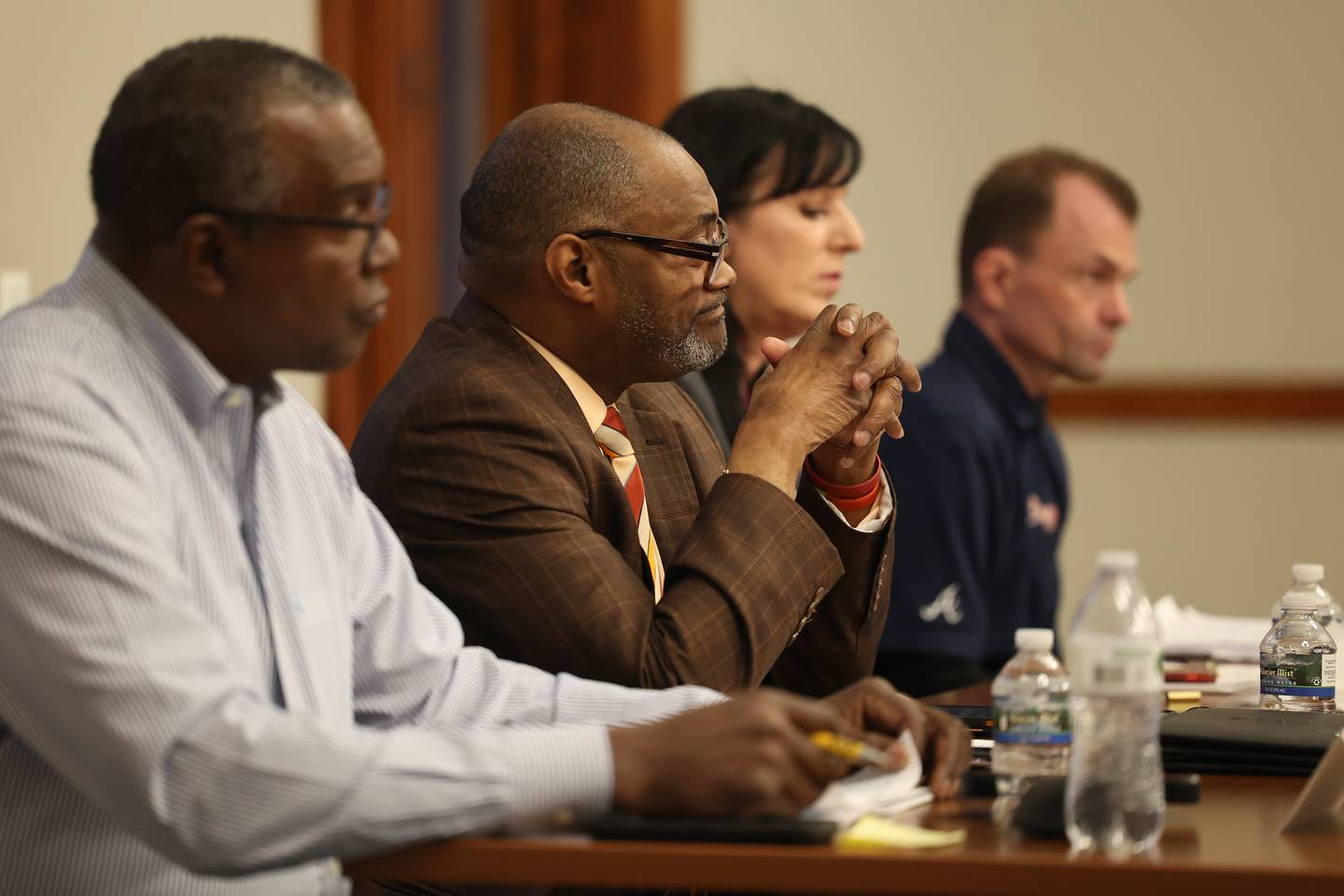 O'Dekirk is seeking a third term and has run on his record, pointing to improved city finances and business expansion over the past eight years, with major projects such as Lake Michigan water and the Houbolt Road bridge on the way.
"Joliet coming out of the COVID crisis is much better off than it was eight years ago," O'Dekirk said at the final mayoral forum Tuesday.
D'Arcy, however, contends that residents often feel left behind with their neighborhoods neglected and noted the city needs to be revitalized.
"My reason for running for the office of mayor is to create a city that works for its residents," D'Arcy said at the forum. "That happens neighborhood by neighborhood."
Bell said she would call upon her experience in community engagement to increase citizen participation in government decisions.
"I would say the No. 1 issue in Joliet is us building together," Bell said. "We have a lot of issues that are dividing us."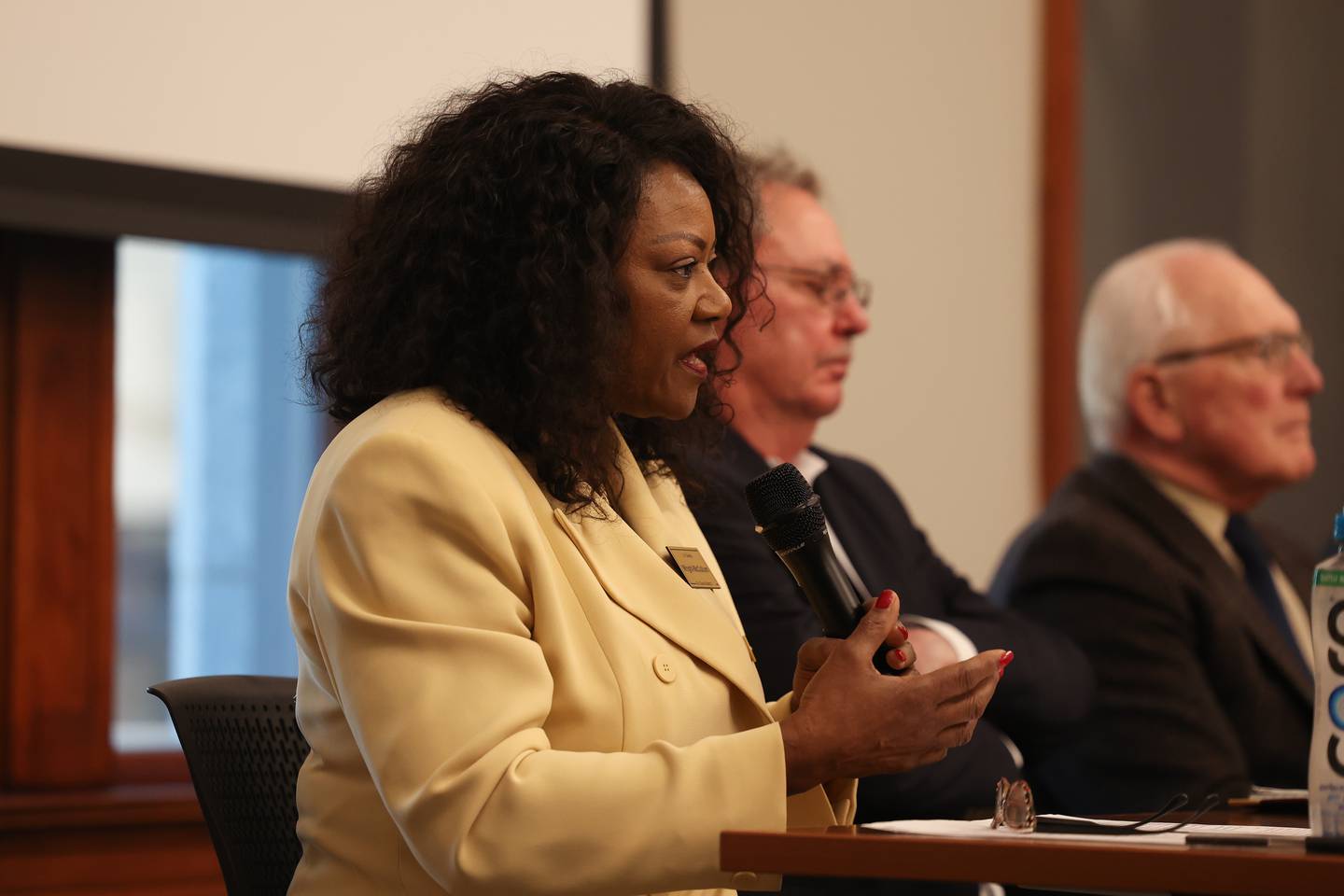 Five district council seats are on the ballot. Voters in each district will elect one of the five.
In District 1, council member Larry Hug is seeking another term in a race against Mike Eulitz, who retired in 2020 from the city, where he worked as public assets manager and roadways engineer.
In District 2, Pat Mudron is seeking reelection against three opponents. In the race are Quinn Adamowski, who heads three city commissions and is president of the Joliet Area Historical Museum; Glenda Wright McCullum, board chairwoman at the Housing Authority of Joliet; and Robert Wunderlich, former chairman of the Joliet Junior College board and now a member of the city's Plan Commission.
In District 3, Sherri Reardon is seeking reelection against Janean Jackson, a member of the city's Board of Fire and Police Commissioners.
In District 4, council member Bettye Gavin is not seeking reelection.
Running are: Rosa Hernandez, a member of the city's Board of Fire and Police Commissioners; Christopher Parker, a banker and president of the African American Business Association of Will County; Cesar Cardenas, owner of Unidos Marketing Network; and William Ferguson, a death investigator for the Cook County Medical Examiner's Office and former director of the Will County Emergency Management Agency.
In District 5, Terry Morris is seeking reelection against three opponents: Joliet Township Trustee Suzanna Ibarra; Jim Lanham, a security guard who is active in local issues; and Michael Carruthers, a member of the Will County Planning and Zoning Commission.