Northern Illinois political leaders from both sides of the aisle reacted to the historic indictment of former president Donald Trump Thursday, with many offering predictions on how it might impact Trump's third White House bid.
Trump was indicted on charges involving payments made during the 2016 presidential campaign to silence claims of an extramarital sexual encounter, his lawyers said Thursday, producing the first criminal case against a former U.S. president. Trump, who has denied any wrongdoing and has repeatedly attacked the investigation, called the indictment "political persecution" and predicted it would damage Democrats in the 2024 elections.
Republicans and Democrats alike shared their reaction Thursday amid Trump's 2024 bid to return to the White House.
In a statement released by Trump's 2024 campaign Thursday, the former president called the indictment a "Witch-Hunt that will massively backfire on Joe Biden."
"Oh, hell yeah, it's about time," said Anna Wilhelmi, chair of the Democratic Party in DeKalb County. "People should not be able to commit crimes like he has and not go before a jury or a judge to make a finding like the rest of us."
Wilhelmi, who works as a real estate lawyer, said she believes Trump should be prosecuted to the fullest extent of the law, and said she fears for further violence to break out.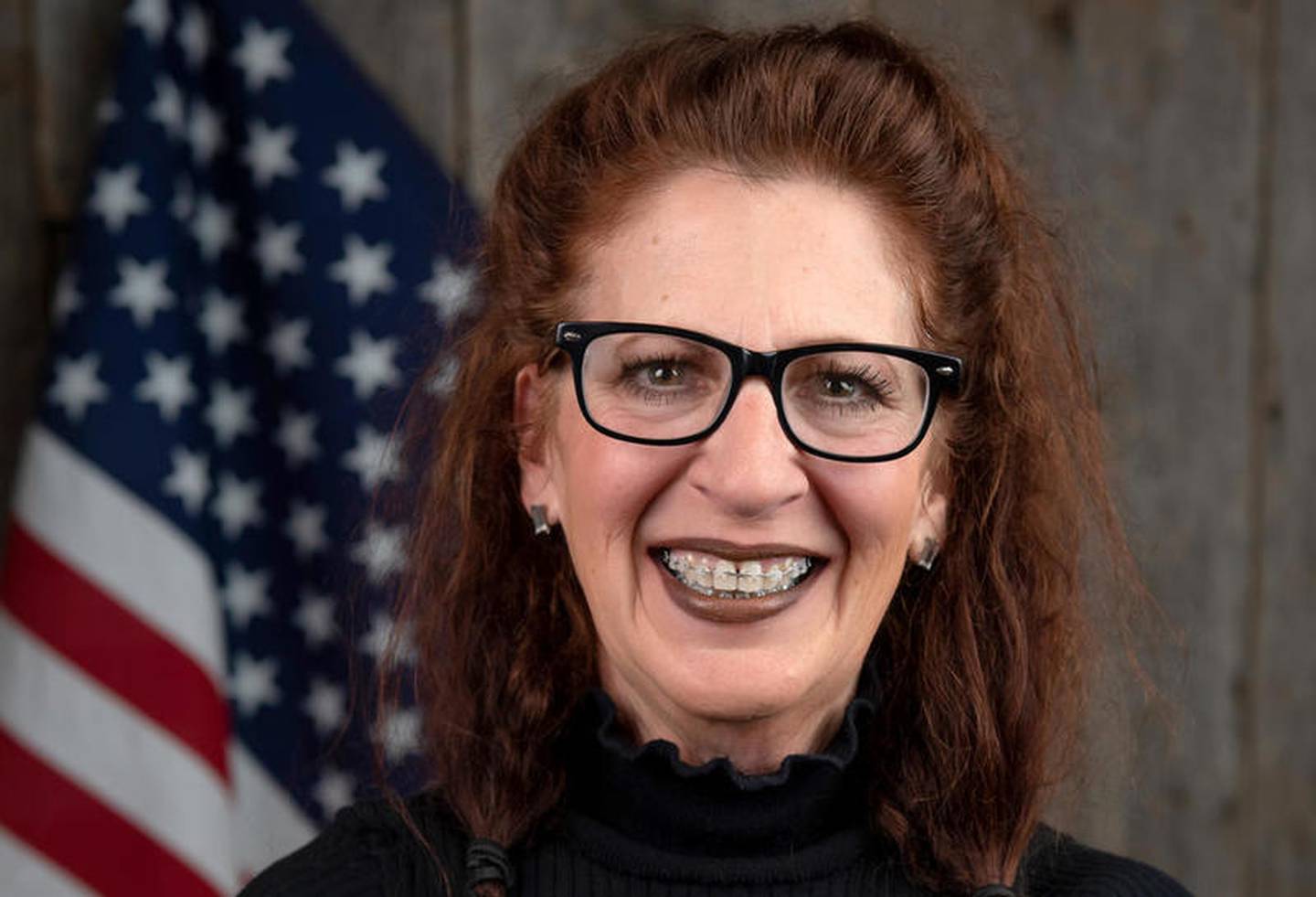 In the days leading up to the indictment announcement, Trump took to his social media platform, Truth Social, to call for protests amid his continued assertion that his prosecution is the result of partisan contempt.
[ Donald Trump indicted; 1st ex-president charged with crime ]
Former U.S. Rep. Adam Kinzinger, an outspoken Republican Trump critic who served on the Jan. 6 committee that investigated the U.S. Capitol riots, issued a statement on Twitter warning that he believes the threat Trump poses to democracy remains.
"Today is a somber day for our nation," Kinzinger wrote. "Donald Trump committed many crimes, but this indictment should be a reminder that in America, NO ONE is above the law. We must move forward and let justice prevail. The anti-democratic threat, however, hasn't diminished."
Not all celebrated the historic indictment Thursday, however.
Illinois state Sen. Andrew Chesney, a Republican representing the 45th District, decried the "unrelenting efforts" to see Trump jailed.
"They have come at him time and time again, and each time their claims have been unsubstantiated," Chesney said a news release. "Whether they were targeting a businessman contemplating a run for public office, a current president or a former president, what they're doing is wrong, it's unethical and it poses a huge threat to our democracy."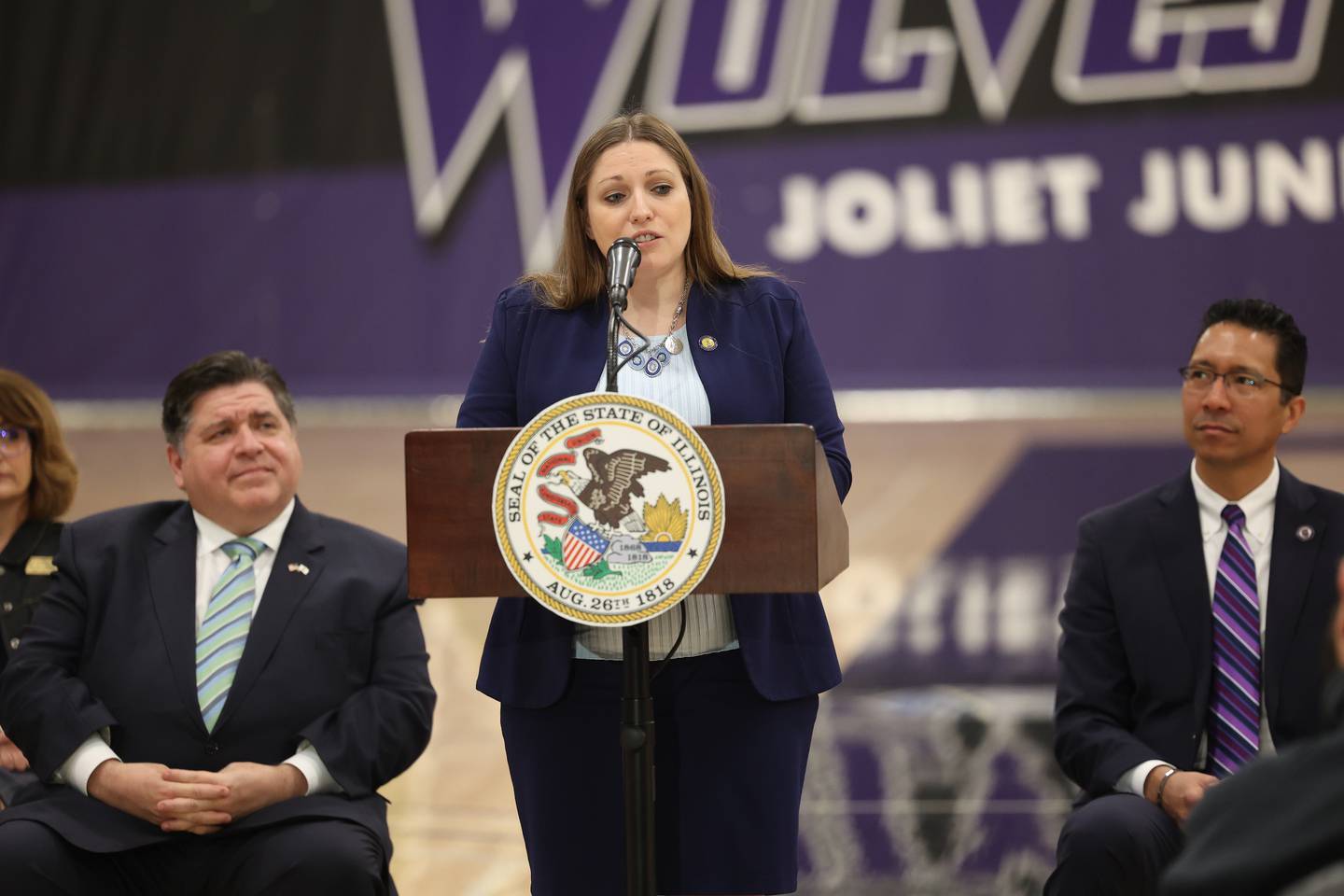 State Sen. Rachel Ventura, a Democrat, disagreed.
"No one is above the law, and the news of Donald Trump's indictment over hush money paid during his campaign is a welcome piece of accountability after six and a half years of seeing former President Donald Trump repeatedly acting like America's laws are just words his lawyers can scramble and he can ignore."
DeKalb County GOP Chair Tim Bagby, who also sits on the DeKalb County Board, said he believes there's a little politics behind most prosecutions. He said he believes Americans will accept the results of a jury, however.
"I've heard this is something that would be devastating to a campaign. On the other hand, people are saying, 'This will be a boon, it'll attract people to the president's cause'," Bagby said. "I suspect it's going to be a wash."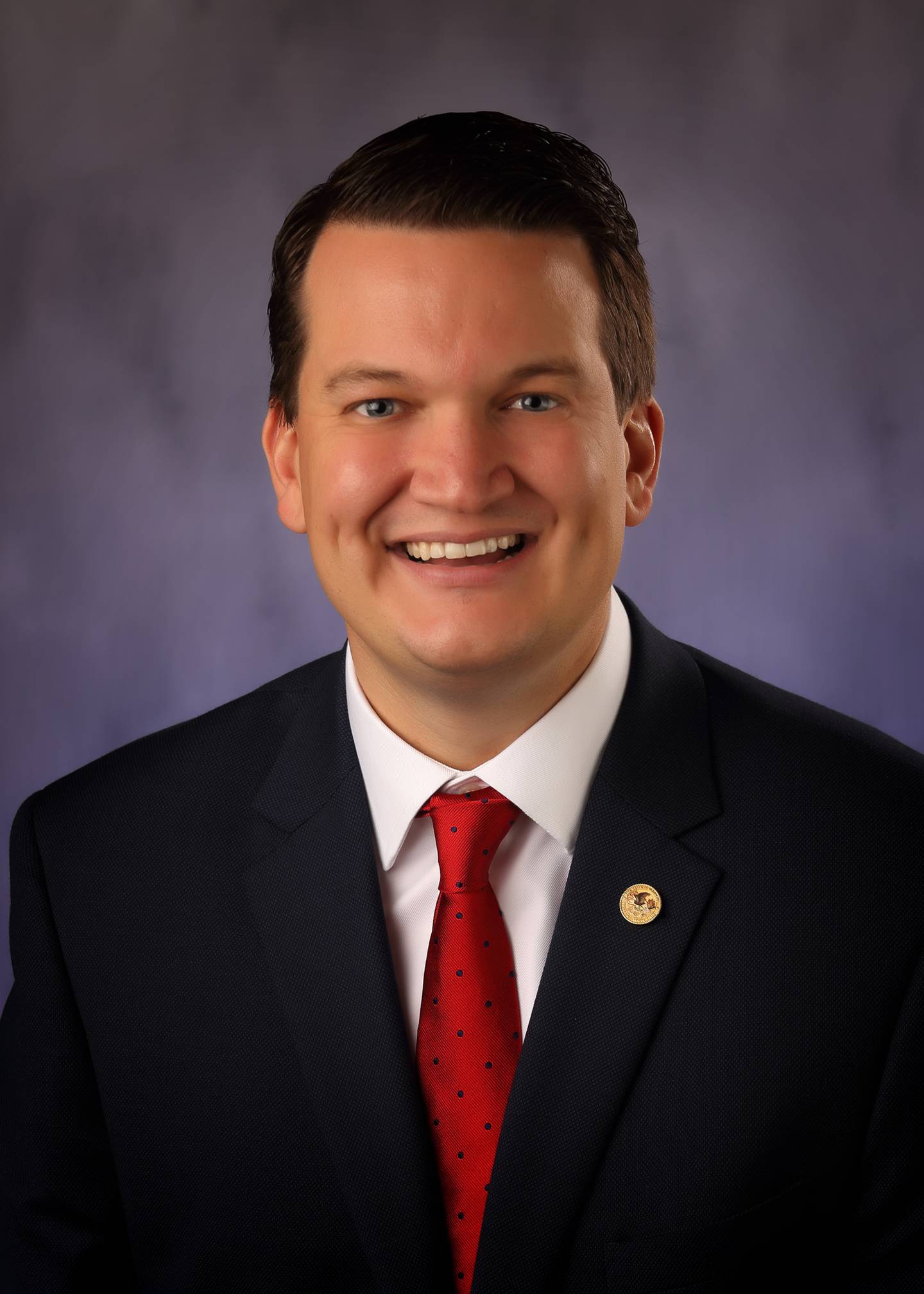 McHenry County Board Chair Mike Buehler said he viewed the indictment as an effort to keep Trump from another successful bid for the White House in 2024.
"Whether or not you like Trump, it seems painfully obvious that the Democrats are going to do anything they can to make sure he isn't reelected," Buehler said.
[ Donald Trump was just indicted. Here's what happens next ]
La Salle County Republican Chair Larry Smith believes the indictment may do the opposite, noting it's not going to deter those who support Trump.
"It's obvious this is politically motivated, but I don't think it's a smart thing to do," Smith said. " ... I don't think it legally holds much water and it's just another investigation, and another charge they've thrown at him, and one of the weaker ones at that."
Christopher Mooney, a political science professor at the University of Illinois at Chicago, said Illinois voters should remember it's still early in the game for 2024 presidential hopefuls. Mooney said he believes Trump's indictment might have more impact on the primary elections for the GOP presidential nominee rather than the 2024 general election, which is bound to fall onto partisan lines anyway.
"The key point here is that this is just the beginning of this potentially, and we don't know what's going to happen," Mooney said. "Nothing else may happen and it kind of fizzles, or there may be two or three more big indictments coming down the road and this is going to play out over the next six months or so down the road. It's going to be fascinating."
Republican State Rep. Jeff Keicher, R-Sycamore, declined to comment on how Trump's indictment may affect the former president's third bid for the White House, but said the process is playing out as it should.
"The opportunity to have a legal process in place like we do with our court system is a cornerstone to our democracy," Keicher said. "And I look forward to seeing the process work its way through the normal course of events."
Mooney said Trump's indictment isn't just historic, it's notable because of Trump's status.
"It's historic because it never happened before, and it's pretty remarkable. But it's especially remarkable because he's rich and powerful," Mooney said. "And in this country, the rich and powerful are rarely held to account. Donald Trump has himself been the subject of countless lawsuits over the years, and he's got a reputation of beating the rap, out-lawyering people. So it's surprising that this would happen in America."
Democratic U.S. Rep. Mike Quigley who represents Illinois' 5th Congressional District, issued his reaction Thursday via Twitter.
"No one is above the law, not even a former president," Quigley said.
Quigley's Democratic colleague, U.S. Rep. Sean Casten, who represents the state's 6th Congressional District, simply tweeted, "Boom."
U.S. Rep. Mary Miller, a Republican who represents Illinois' 15th Congressional District, pointed blame to Democrats on Thursday and issued her continued support for Trump's campaign slogan "Make America Great Again."
"The corrupt Soros prosecutors want to destroy our system of justice and tear our country apart," Miller wrote in a Tweet. "We stand with President Donald J. Trump and the America First movement. We will prevail."
The corrupt Soros prosecutors want to destroy our system of justice and tear our country apart. We stand with President Donald J. Trump and the America First movement. We will prevail! #MAGA pic.twitter.com/9ac0c7D0Jh

— Mary Miller (@Miller_Congress) March 30, 2023
For some local Democrat political leaders across northern Illinois, Trump's indictment appears a long time coming. Some Republicans, however, sided with their state colleagues, calling the indictment a partisan-led ruse.
Mark Guethle, Chair of the Kane County Democrats, said Trump has to "pay for his bad deeds."
"He has got to be responsible for what he's done. No one is above the law, right? We all believe nobody is above the law, except him. Am I surprised? No. I felt it was a long time coming, to be honest," Guethle said.
McHenry County Democratic Party Chair Kristina Zahorik said she looked "forward to justice being served."
"Our country was founded on the rule of law and the belief that no person, no matter how powerful or influential, is above the law," Zahorik said.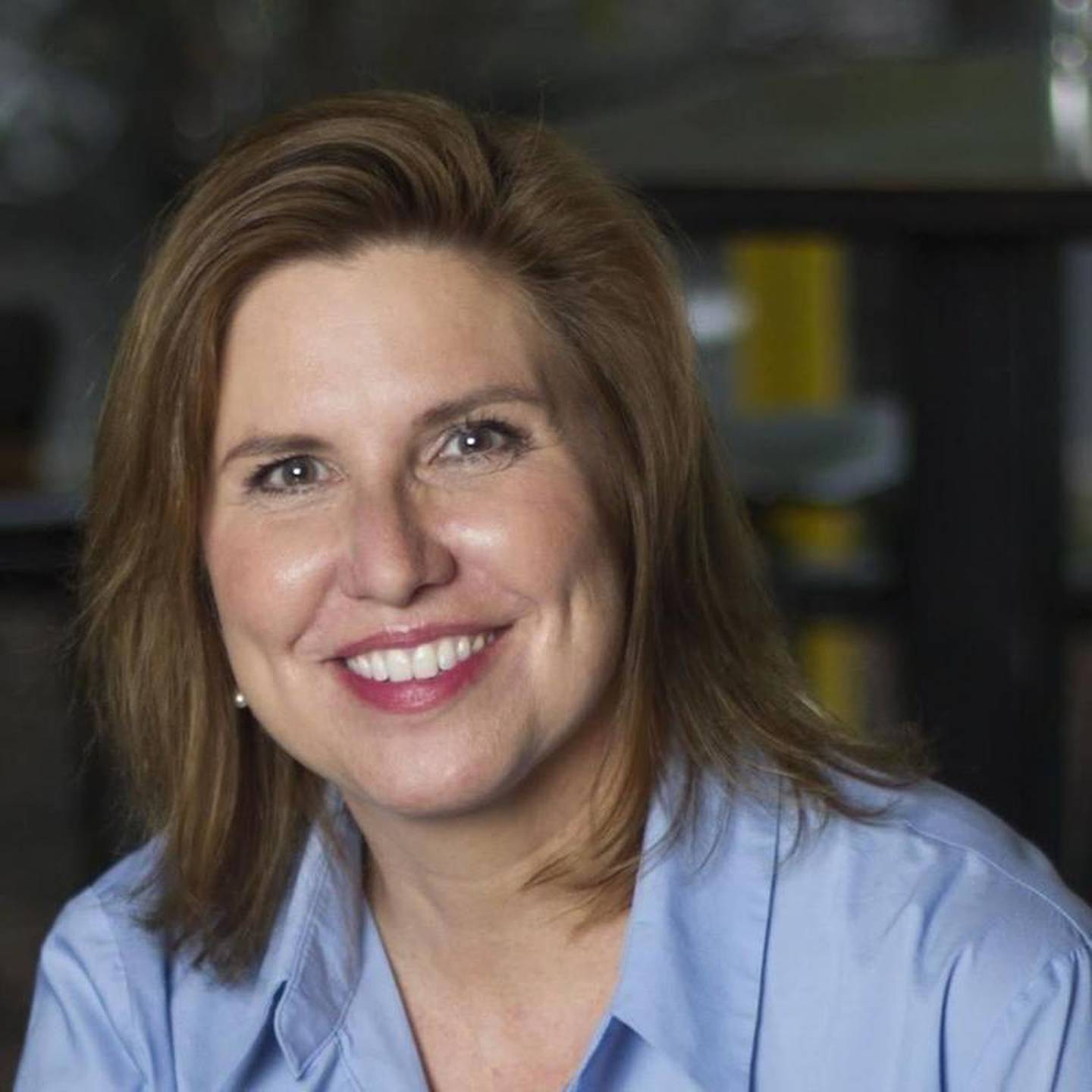 Kenneth Shepro, former chair of the Kane County Republican Party, said, "It's difficult to know what to say because all that was announced was that there was an indictment. We still don't know what he's charged with."
Current Kane County GOP Chair Andro Lerario said the indictment is "a circus act."
"I don't know what country we are in any more. I just don't understand what it is we are doing," Lerario said. "I don't understand what it is they are thinking. Basically, it's a witch hunt. That's what Trump said."
Stephen Balich, Will County Board Republican leader, shared that sentiment.
"I think this a bunch of baloney. This indictment is purely political," Balich said. "The government has been weaponized against Donald Trump and anyone who goes against their narrative."
Balich's Will County Board counterpart, Democratic Leader Jacqueline Traynere of Bolingbrook, said she believes the indictment will impact the 2024 election.
"The arm of justice has finally caught up with Mr. Trump. I hope the charges stick and we will not see him on our ballots in 2024."
Regardless of how political leaders feel headed into the election, Mooney said, the indictment itself serves as a reminder for how America's founding fathers intended accountability to work.
"What we've got here is what the founders envisioned, and that is a government system with multiple layers and branches that work independently of one another as a guard against tyranny," Mooney said. "So what we're seeing is the executive branch being held to account."
The Associated Press contributed to this report. Shaw Local News Network reporters Tim Epperson, Camden Lazenby, James T. Norman, Kelsey Rettke, Brenda Schory, Troy Taylor and Janelle Walker also contributed.