Fieldcrest athletic director Jason Chaplin knew he didn't have an easy task replacing former girls basketball coach Mitch Neally after an unprecedented eight-year run leading the Knights.
But Chaplin feels like he's found a good fit in Nathan Ehrhardt, who will be Fieldcrest's next coach pending board of education approval July 26.
"It's not any secret with the success the girls have had it was going to be tough to find someone new," Chaplin said. "It didn't seem to faze [Ehrhardt] at all. He had a demeanor of, 'Let's get back to work and let's keep going.' … Having someone local who knew the history of Fieldcrest basketball and the success we had and knew we had some left on the table to keep winning and keep building the program, that impressed me.
"We met several times. I feel like he's a really good fit based on where he's at in life and his overall philosophy on things."
Ehrhardt was the El Paso-Gridley varsity coach in 2018-19, leading Titans to a 13-13 record. He was an assistant for the Titans last season.
Ehrhardt has also been a coach at Lexington High School and has coached junior high basketball, including for the last 15 years at El Paso-Gridley.
"I'm excited," Ehrhardt said. "We have a good group of girls. They're accustomed to success. I think having that past experience and success should bring a lot to the table as they work through this transition. I'm confident they're going to do it and from what I understand they're excited about what this next season is going to look like. I'm just really looking forward to it."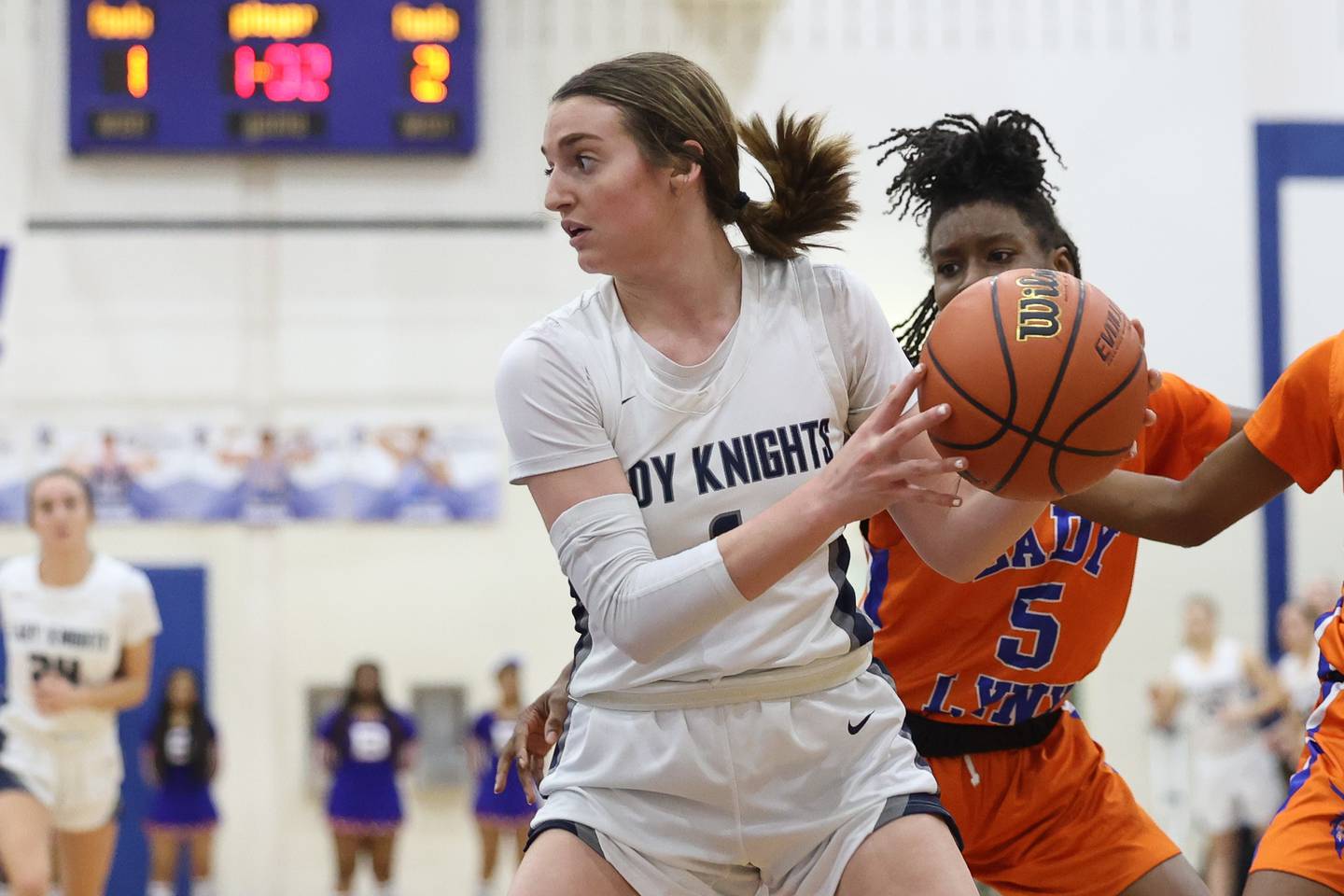 Ehrhardt takes over a program that went 183-55 in eight seasons under Neally. The Knights have won four consecutive regional titles, back-to-back sectional championships and placed fourth in Class 2A in 2021-22.
"Coach Neally did a great job with the program," Ehrhardt said. "He's given a great, solid foundation to work on, and I'm hoping to build upon that and keep that success moving in the right direction, keep kids enthused about playing the game of basketball and have a little fun along the way."
While the Knights graduated three multiyear starters in Illinois Basketball Coaches Association and Associated Press All-State guard Ashlyn May, Carolyn Megow and Haley Carver, they return IBCA All-State guard Kaitlin White and fellow starter Riley Burton along with several players who got key minutes off the bench.
"We have five seniors who are going to be returning that have some nice experience in the past couple years with postseason runs," Ehrhardt said. "Right now, we don't have any juniors, but I'm hopeful moving into the program being something new; maybe we can get a couple juniors to come back and give it another try. We've got several sophomores and the freshman class coming in. After this year, we're going to be pretty young, but I'm confident the seniors we have will help build and teach those younger players so they're more prepared and ready when they get the opportunity to come up to the varsity level."
Ehrhardt said he preaches teamwork and effort.
"I think it's important that we play for the name on the front of the jersey, not the name on the back, and from what I've seen, they've done a nice job of that," Ehrhardt said. "I hope that philosophy sticks with them. I think commitment is a big deal. A lot of people say they want to play the game, but can you be committed to all the hours and time it takes outside of the gym to be successful both as a student and athlete? Because it just doesn't happen in the couple hours a day we get together."
On the court, Ehrhardt likes his teams to play a fast style.
"I like an up-tempo game if the personnel that we have allows for that," Ehrhardt said. "Playing an up-tempo style and pushing the ball up the floor keeps kids engaged and motivated to want to keep going. I hope with the team we've got, we can play that style, but if our personnel doesn't allow it, then we'll pivot."
With Ehrhardt being hired late, he'll have limited opportunities to work with the team this summer.
Chaplin said former Fieldcrest and IVCC player Alyx Carls led the Knights through most of the summer activities, but there will be some open gyms coming up.
"That does pose a little bit of a challenge in that a lot of the summer activities are done," Ehrhardt said. "My hope is to have a few open gyms to get a feel for where the girls are at both conditioningwise and talentwise, and see what are some of our strengths that we can start to build on further and where are some points we need to put some emphasis. I also want to spend some time getting to know the girls as well as gain some trust and confidence in each other in what we're going to try to accomplish this year."
Neally has left Fieldcrest to teach and be an assistant football coach at Heyworth. He also will be an assistant coach for the Normal Community girls basketball team.