Starved Rock Wood Products opened its first showroom Friday in the Chicago North Shore. The showroom is the Mendota-based company's first direct move into the Chicago market.
The ribbon-cutting event was attended by dignitaries from both the Glenview and Mendota chambers of commerce, along with representatives of the Abt family, and a wide selection of leading designers, architects and developers, from Chicago, other parts of the USA, Italy and Germany.
Situated next door to Abt – the Midwest's largest kitchen appliance retailer – the showroom was designed to showcase not only a wide display of kitchen styles (there are 13 full kitchens on show), but also the philosophy and approach that has made Starved Rock Wood Products successful. The first thing visitors see when they arrive is an immersive 20-foot video screen that explains the company's origins and the unique practices behind its Wood Working Beautifully slogan.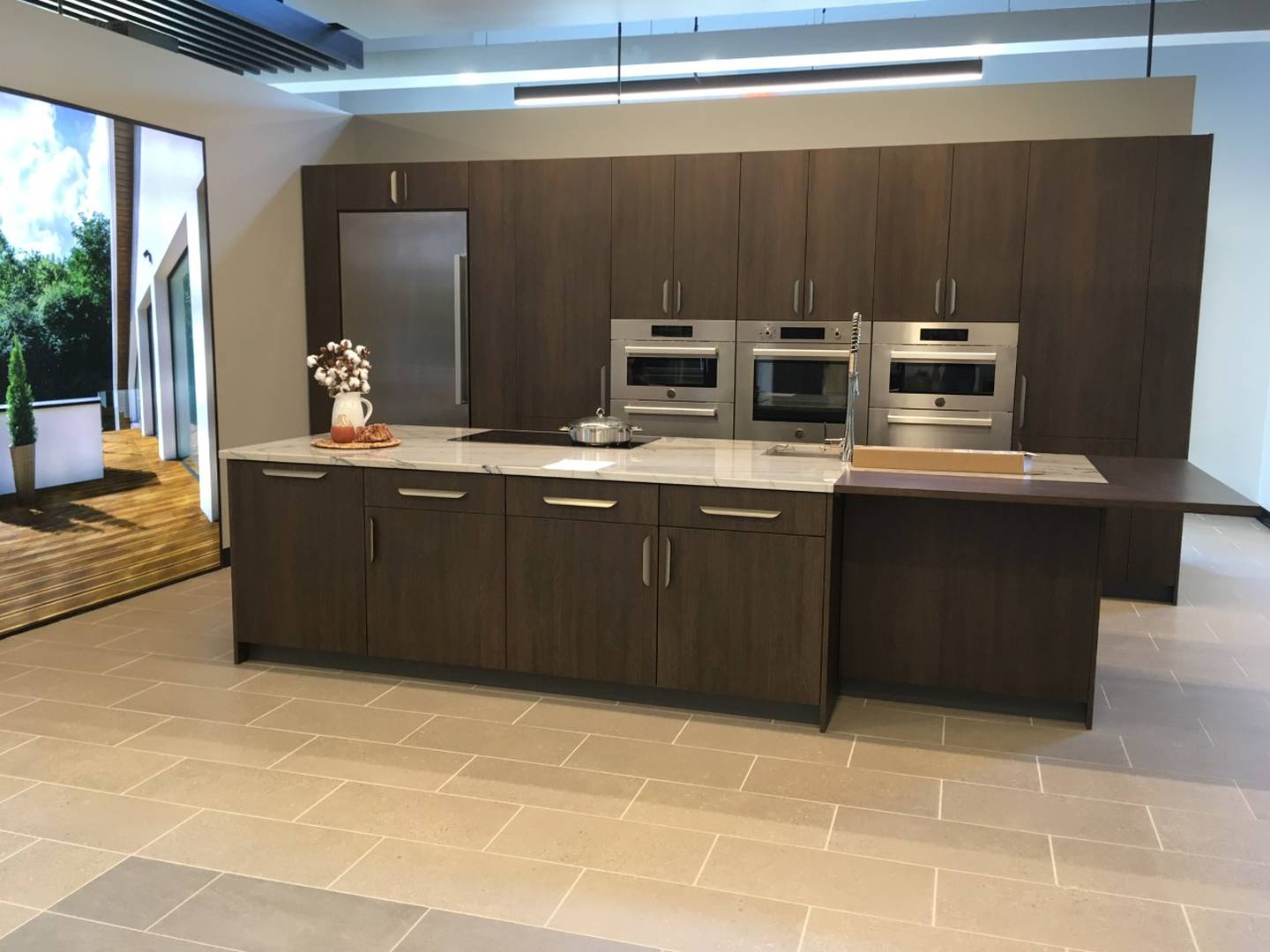 "We're really excited to be open for business in Glenview, and thrilled that our new space is garnering such positive attention," showroom manager Dana Nielsen said in a news release. "The feedback we have been getting from our partners and customers is that they have never seen another kitchen cabinet showroom like it, anywhere! It certainly is a stunning design, but more importantly the space helps make the entire process of buying a kitchen easier for customers, by explaining who we are, how we work, our processes, and by allowing them to see first-hand all their different options in one space. And while they are doing that, their kids can play in our interactive play area."
"We're excited to open such a beautiful showroom next door to our friends at Abt," said Peter Limberger, from family-owned CL Enterprises and chairman of Starved Rock Wood Products. "Naturally, our customers have a lot in common and we expect this partnership to strengthen."