The last time Streator police tested recruits there were four applicants. Peru once drew 55 applicants, but that total recently slid to six. Spring Valley lost three officers and one of the seven applicants had any prior experience.
Police chiefs in Starved Rock Country say recruits were getting hard to come by even before Springfield enacted new curbs on law enforcement. Now it's harder. Despite the attractive pay and benefits, the state's new limits on pursuits, restraints and liability are scaring off would-be police officers and threatening cities with shortages of officers.
"Young people don't want to do this job with politicians gunning for them every day," said La Salle Police Chief Mike Smudzinski. "Police are not going to risk their life savings for situations where they have to make a split-second decision on an unruly subject who can't conform to being a law-abiding citizen."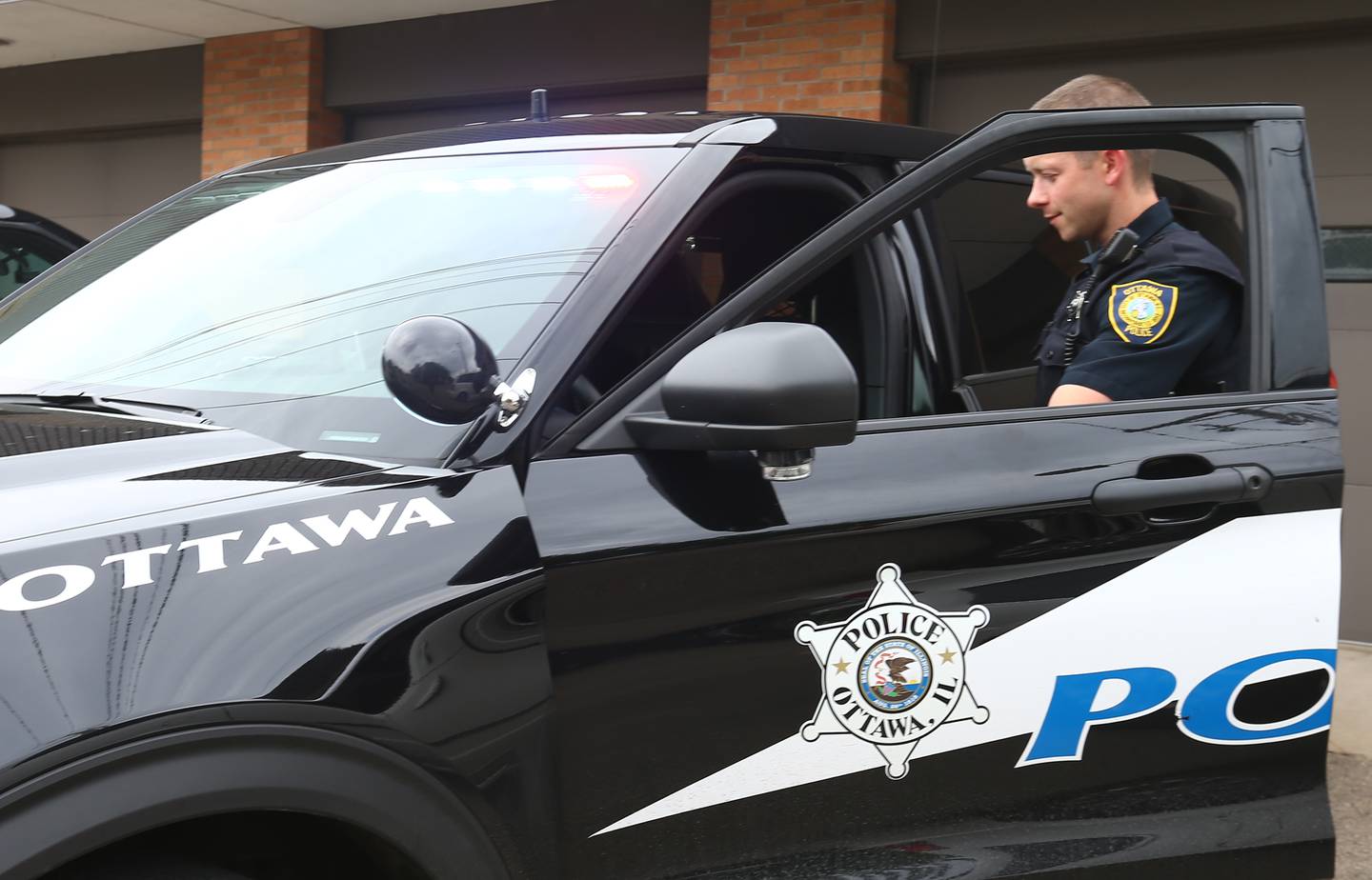 Weeks before Gov. JB Pritzker signed the much-disputed law, the chiefs warned the legislation would be the last straw for many sworn officers. The law generally requires police to let a fleeing suspect go, prohibits certain restraints and exposes officers to greater liability. Fear of prosecution and civil judgment has spurred fears of an exodus; but so far the problem isn't keeping existing officers but rather attracting new ones.
"I don't have anybody leaving in my department, not at this moment," Bureau County Sheriff Jim Reed said. "They're going to stick it out."
They'll tough it out because their salaries and benefits would be tough to replace, at least in the local jobs market. Shaw Media analyzed local police compensation and computed a median starting salary of $52,340.
That's higher than the median salary in La Salle County ($47,631) and just a few thousand less than the Bureau County median ($55,940), according to data supplied by Rick Pretzsch, professor of economics at Illinois Valley Community College.
"Looking at the median salaries for the counties suggests that it would be difficult to find starting salaries in the area comparable to the starting (police) salary of $52,340," Pretzsch said.
And that's at the starting end. Exit salaries are harder to compute because of variables such as overtime, bonuses, stipends, seniority and rank; but a review of police payrolls show a number of senior officers earning more than $70,000 a year.
The most recently-retired officer at La Salle police made $86,000. Thirteen deputies at the La Salle County Sheriff's Office make more than $75,000 in base salary, before benefits. One assistant chief of police makes $99,724.57.
"Though a new officer may only look at the starting salary, which is very competitive, these other incentives are something to consider," Ottawa Police Chief Brent Roalson said. "In addition to paid-time off and sick leave there are opportunities to increase your pay based on education and training incentives."
However competitive the salaries and benefits, the drawbacks of the job, such as stress and the profession's poor media portrayal, are deterring young people from applying for police jobs and even inquiring about such benefits. Already the volume of recruits is below replacement level for some departments.
"We have lost three officers – two to retirement and one for personal reasons – in the last eight months," said Spring Valley Police Chief Adam Curran. "In a small department like ours, that makes a big difference, especially when you factor in that we have to send a new recruit to the police academy for 14 weeks."
Those cadets who pass muster will have their pick of jobs. Curran said he's conferred with local chiefs and it's clear they're competing for the same candidates.
"It seems like we are all pulling from the same - now much smaller - pool of applicants," Curran said.
Mendota Police Chief Greg Kellen said the shrinking pool is the culmination of several factors starting with the adverse social and political climate coupled with "the inherent dangers and the demonstrative social and political attacks portrayed through the media."
"Although I believe here at home in Mendota the community strongly supports its law enforcement efforts," Kellen said, "it's just the mainstream media repeatedly driving this profession into the ground sends a demoralizing message to any young man or woman who's dream it was to serve as a law enforcement officer."
But Peru Police Commander Sarah Raymond said the social climate is only partially to blame for the failure to cultivate the "calling" to be a police officer. Many youths dream of careers in law enforcement, she said, but still need encouragement and opportunities presented to them at high school or in college.
"We need to do a better job with recruitment," Raymond said. "We're not at job fairs like we should be. We're not at the colleges talking about the opportunities in law enforcement. I think getting the word out about the profession – what it entails, what it offers, how it can be rewarding – will be a huge benefit."
Peru police are planning a new and expanded recruitment program. The department is assembling a recruitment video and plans to travel to colleges and universities as the pandemic eases.
"We will have our women and other minority officers as well as our veteran officers part of that process," said Police Chief Doug Bernabei. "We will showcase (our) competitive pay, the construction of the newest state-of-the-art police headquarters, will showcase our diversity in our troops, we will show off the state-of-the-art equipment and squad cars and we will do so with the goal in mind that PPD is the place to be.
"We will not lower our standards," he emphasized. "We will just move recruits to the next level."
Meanwhile, the chiefs are urging lawmakers to reconsider some of the more onerous curbs enacted by Springfield and to uphold qualified immunity, which protects police from being sued during the normal exercise of their duties.
Attorneys consulted for this article say the potential loss of qualified immunity is a bit overstated, not least because officers never have been immunized from acts of police brutality. The situation is fluid, however, and police are watching to see whether the Illinois General Assembly and U.S. Congress expose them to greater liability.
But the damage may already done from a recruitment standpoint.
"The recruitment process is longer than most jobs," Curran said, outlining an extensive protocol of interviews, tests, medical and psychological evaluations plus background checks. You cannot just hire someone off the street in a full-time role."