PEORIA – As Sandwich freshman Sunny Weber stood in a tent ready to buy an IHSA State Cross County sweatshirt and sweatpants, her chattering teeth and shivering body told part of the story of Saturday's meet at a rainy, windy and cold Detweiller Park.
The rest of the story was the sensational performance the freshman produced in her first state trip on the biggest stage of the season.
Coming off regional and sectional titles, Weber wrapped up an amazing rookie campaign with a runner-up finish in the Class 1A final, crossing the muddy finish line in 17:26.38 and only trailing champion senior Mabry Bruhn of Monticello (17:08.43).
"I was hoping to get a top five, but I really wasn't sure I could do it," Weber said. "I wasn't really nervous up until we got into the line right before the start. It was a little overwhelming, but once we got going, I guess all that went away. I felt really good the entire race, but when the rain started, it was a struggle.
"Regardless of what place I ended up getting, there was one girl, and I don't want to say who, I really wanted to beat today, and I did, so I was really happy about that. I was also really happy to pass another girl right at the end who I'd been chasing nearly the entire race."
Following Weber for the Indians were Emily Urbanski (79th, 19:44.31), Joanna Rivera (20:00.82), Erin Lissman (213th, 22:23.74), Karlee Henkins (247th, 24:20,65), Emma White (253rd, 25:27.96) and Ashlyn Strenz (255th, 26:20.15).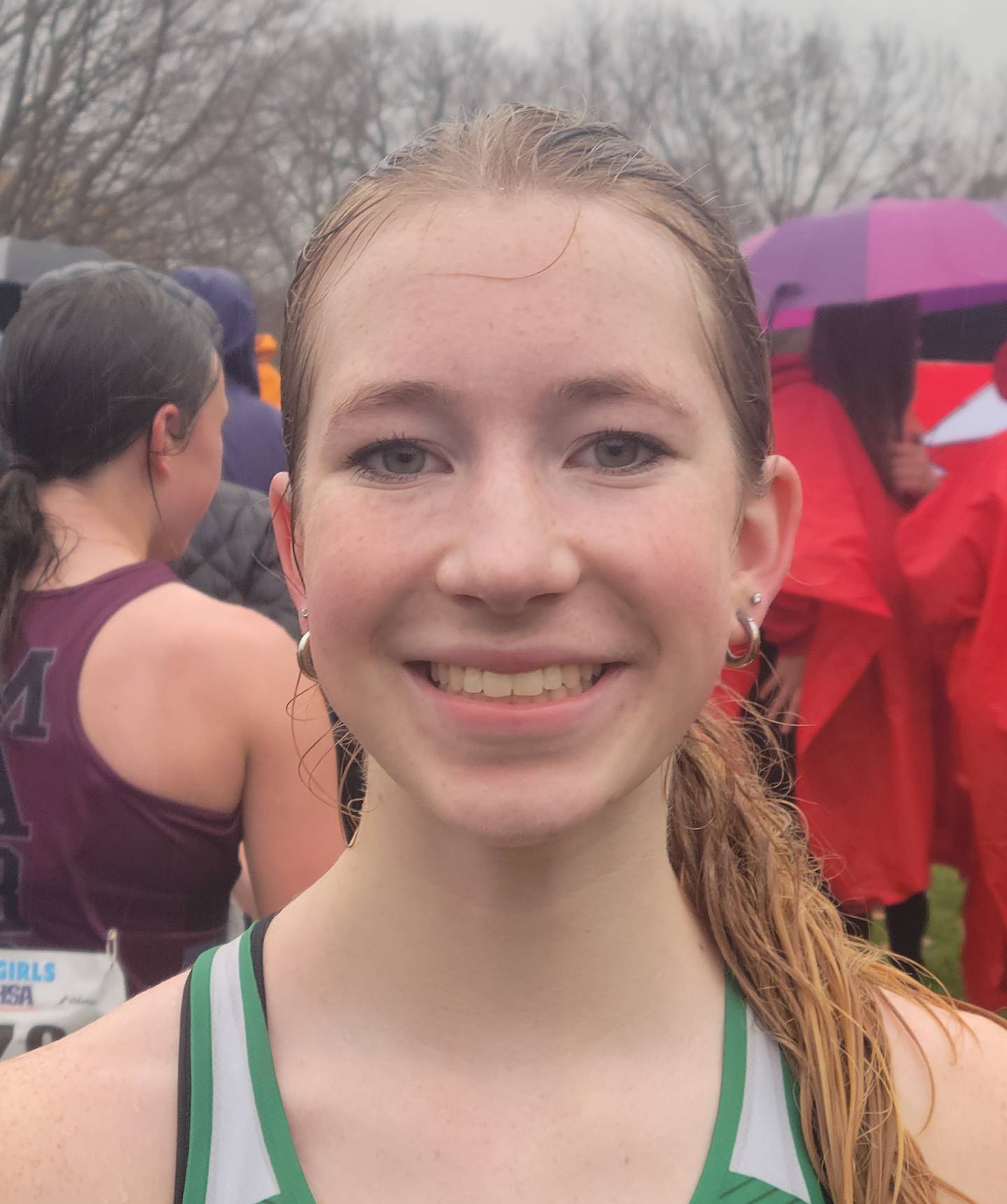 Seneca sophomore Evelyn O'Connor also ran an impressive race, earning a medal after finishing 12th overall in a time of 18:07.13.
"I came into today ranked 23rd, so I was very nervous being right on the edge of medaling," O'Connor said. "But shortly after the race started, I was right behind the group that Sunny was in, so I felt like I was where I wanted to be. I fell back a little towards the end of the race, maybe into the teens or so, but I just knew I had to keep pushing through.
"As far as the weather, it was perfect for me. It started out windy, but it was warm, and the rain really didn't affect me that much. I'm really happy with how I ran and how I finished today."
Finishing behind O'Connor for the Fighting Irish were Gracie Steffes (173rd, 21:23.18), Natalie Misener (181st, 21:31.91), Keeli Pumphrey (199th, 21:56.29), Ashley Alsvig (217th, 22:31.24), Ruthie Steffes (238th, 23:29.58) and Lily Mueller (244th, 24:02.95).
Princeton senior Lexi Bohms placed 113th with a mark of 20:04.28 in her second consecutive trip to state.
In the 1A boys race, Sandwich placed 24th as a team, led by a 67th-place finish by Dayton Beatty (16:49.95), followed by Wyatt Miller (73rd, 16:53.94), Max Cryer (183rd, 17:58.57), Josh Schaefers (18:31.71), A.J. Parkison (231st, 18:49.97) and Alex Walsh (238th, 19:02.16).
Also in 1A, Bureau Valley senior Elijah House (16:43.91) placed 60th, Seneca junior Austin Aldridge (16:55.83) was 80th, and Mendota's Anthony Kelson (17:15.49) placed 119th.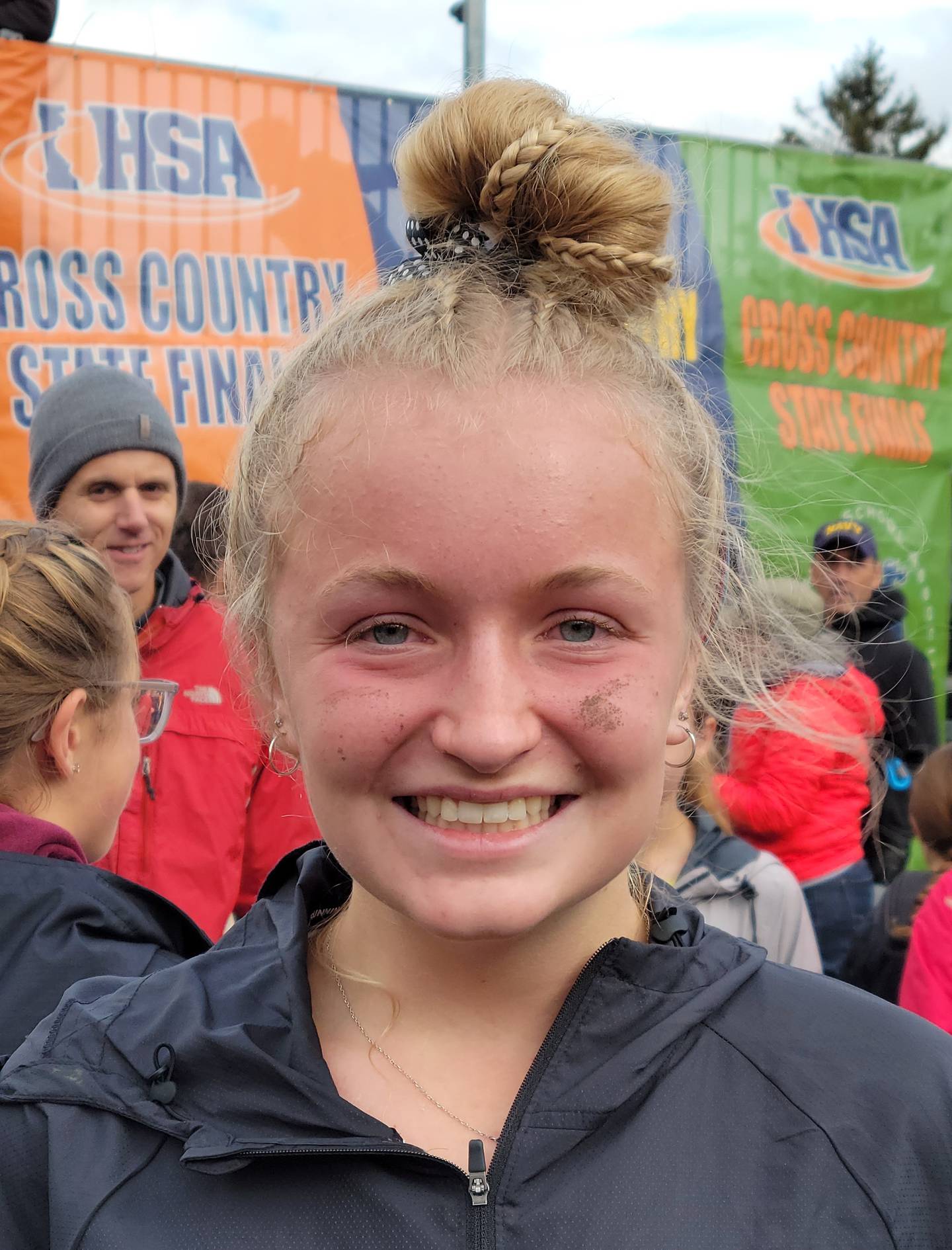 In the 2A girls race, Ottawa senior Grace Carroll covered the course in 20:02.97 to place 96th.
"I'm emotional, because this was my last race. I never thought I'd fall in love with the sport or enjoy it this much after deciding to start it during the COVID-19 year," Carroll said. "My teammates were all here with me today, and I love every one of them to the bottom of my heart. We have a tight bond, so I didn't want to do this without them here.
"I was here last year, so I knew how everything works, but the weather and conditions had me a little nervous because anything can happen. I was shooting for under 100th-place after finishing like 140-something last year. I met my goal, and I couldn't be happier with how my senior year in cross country worked out."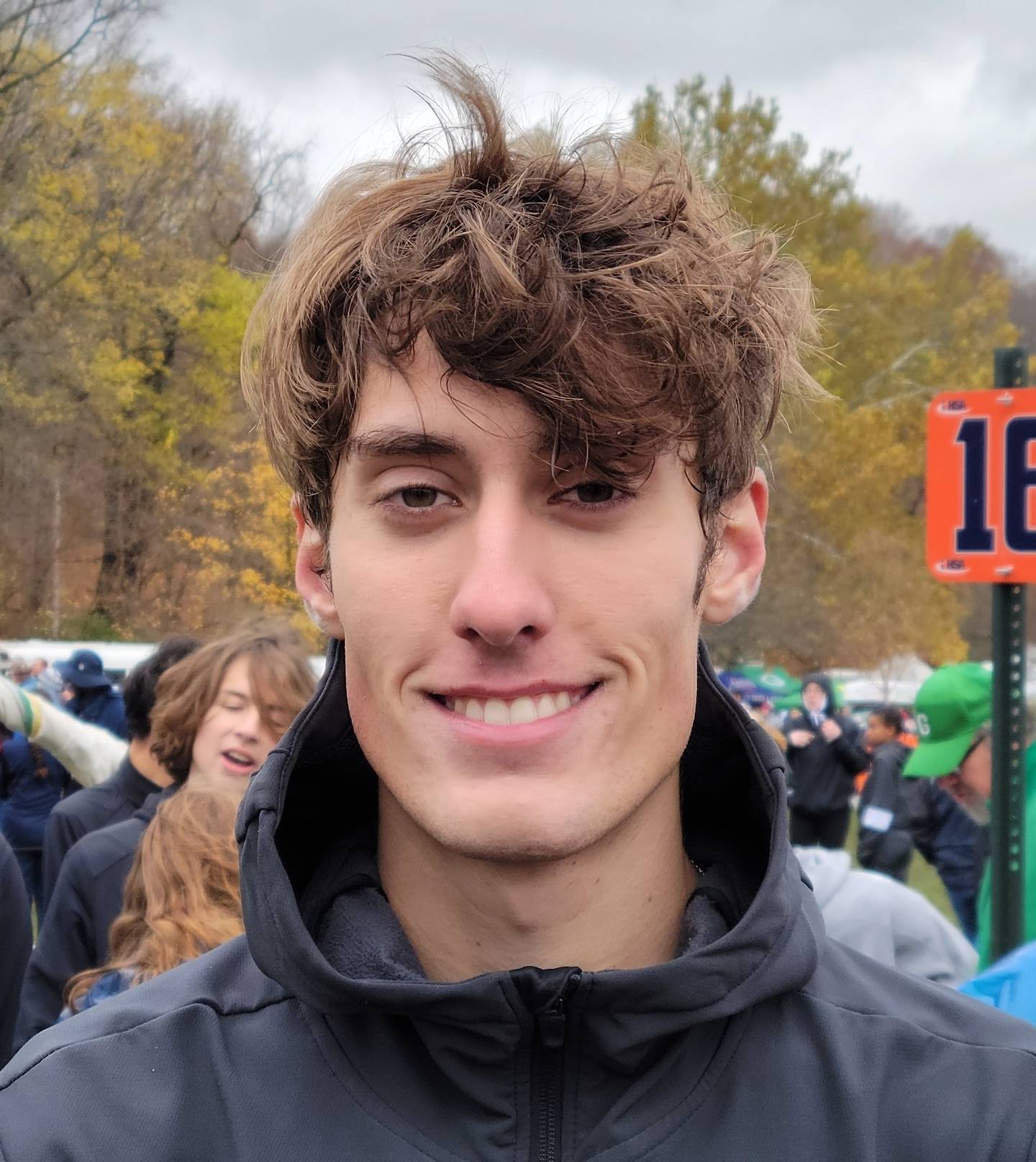 Streator senior Kody Danko didn't run as well as he would have liked – finishing 86th in 16:56.33 – but said it was his goal to finish his cross country career with the Bulldogs at Detweiller.
"This was a long season, one I ran every race very hard, which probably didn't help me as much as I thought it would," Danko said. "It was a very tough course with the conditions, and I didn't run very well here today. I felt I ran pretty well at sectionals last week and was in the low 15s the past four weeks or so, but I just struggled today. I'm just worn out, to be honest. There were a few guys who fell down in front of me, and that just made me more nervous about my own footing at every turn.
"This was another great experience for me even though in the end I didn't get the place or time I was hoping to get. I'm already looking forward to track season."