Fr. Philip Davy coached the St. Bede softball team from 1986 to 2010.
During that time, Davy led the Bruins to four regional championships and a sectional title in 2006.
But for Davy, coaching was more about helping the students and building relationships than wins and championships.
"It was about helping people to be as good of a person – and athlete – as they could be," Davy said in the school's Hall of Fame program. "Helping them become the best version of themselves and then recognizing those efforts and being proud of their accomplishment.
"I really appreciated the fostering of relationships with the students and families."
Because of the impact Davy had on students throughout his decades at the school, including serving as the Academy's Abbot, the school's softball field was named in his honor Saturday.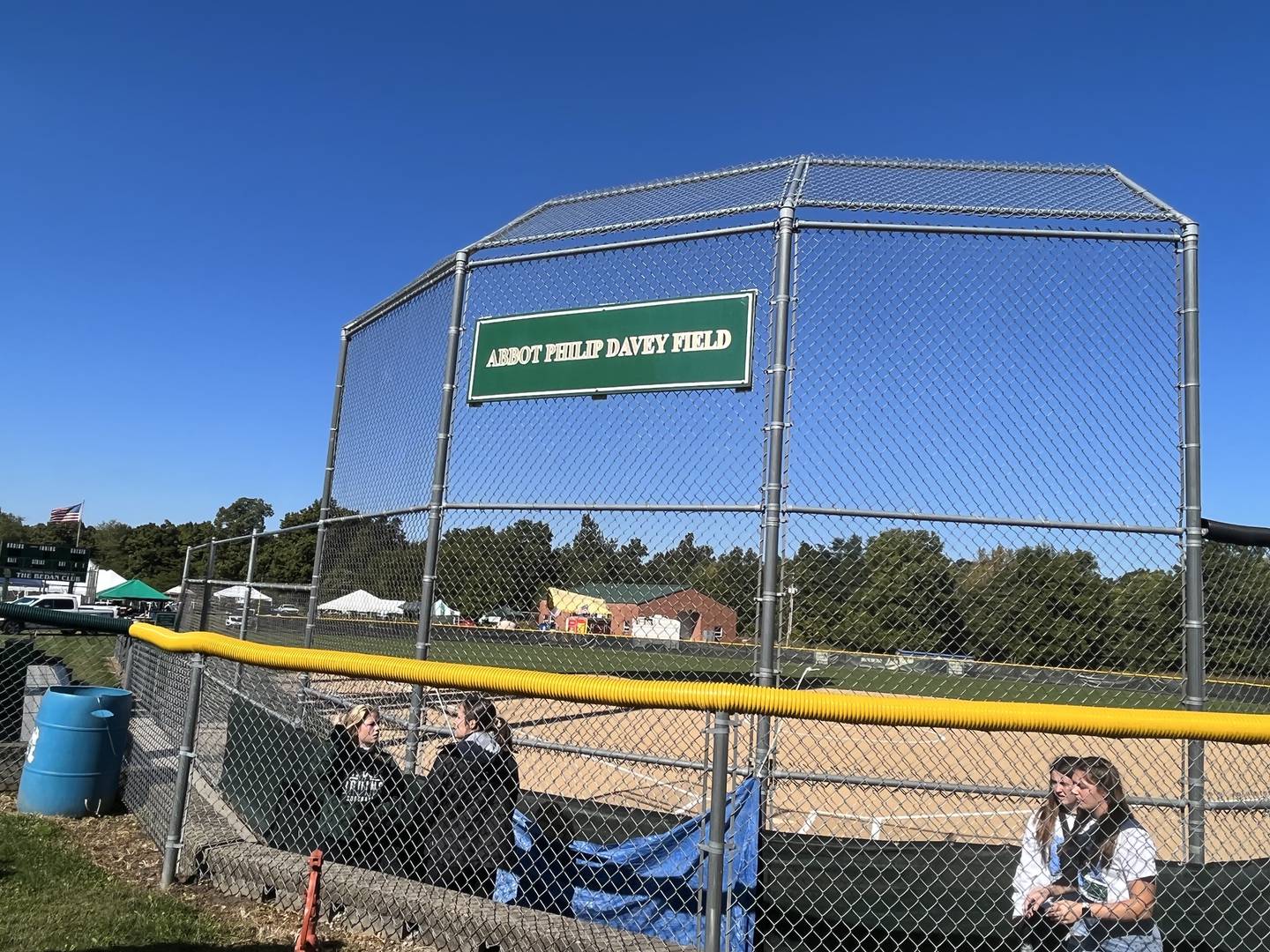 Before the field dedication, Davy was inducted into the school's Hall of Fame.
Other inductees were Charles "Bucky" Link, Joan Jobst and the 1992 baseball team.
Link played football and basketball. He was a fullback and defensive end and earned special mention All-State in football.
Jobst was the junior varsity softball coach from 1997 to 2011 and coached students competing as independent swimmers through 2021.
The 1992 baseball team won 22 games in a row, finished with a 24-6 record and qualified for the Class A state tournament under coach John Bellino.