SERENA – Before Monday evening's nonconference matchup with Putnam County, Serena senior outside hitter Paige Sexton had been making her name known in state volleyball circles.
According to maxpreps.com, Sexton ranked fifth in kills in Illinois this season with a lofty 205 throughout all four classes.
She'd add to her prodigious totals with a whopping 18 more kills along with two blocks during the Huskers' 25-19, 25-23 decision over a tough-minded group of Panthers on Al Stegman Court.
"It means a lot to me that I've been able to contribute so much for my team so far this year, and tonight I felt really good in being that type of player that can be counted on to get points when we need them," Sexton said. "This was another big win for us against a solid team."
In addition to Sexton's heroics, Serena (14-3) also received fine performances from seniors Abby Johnson (five kills, three blocks, seven points, two aces), Sophie Thompson (20 assists) and Arianna Tanas (seven digs). Junior Paisley Twait (eight digs) and freshman Kendall Whiteaker (three blocks) also contributed to the winning mix.
But it was Sexton who stole the show for the Huskers again.
"The last couple of matches we were able to spread our attack out a little bit and give Paige's arm a little bit of a break," Serena coach Chris Bjork said. "But tonight she was on fire and wanted the ball. She's been phenomenal this year, and I think that puts her over 220 kills this year, and we're just 17 [matches] into the season. Just another amazing effort from her this evening."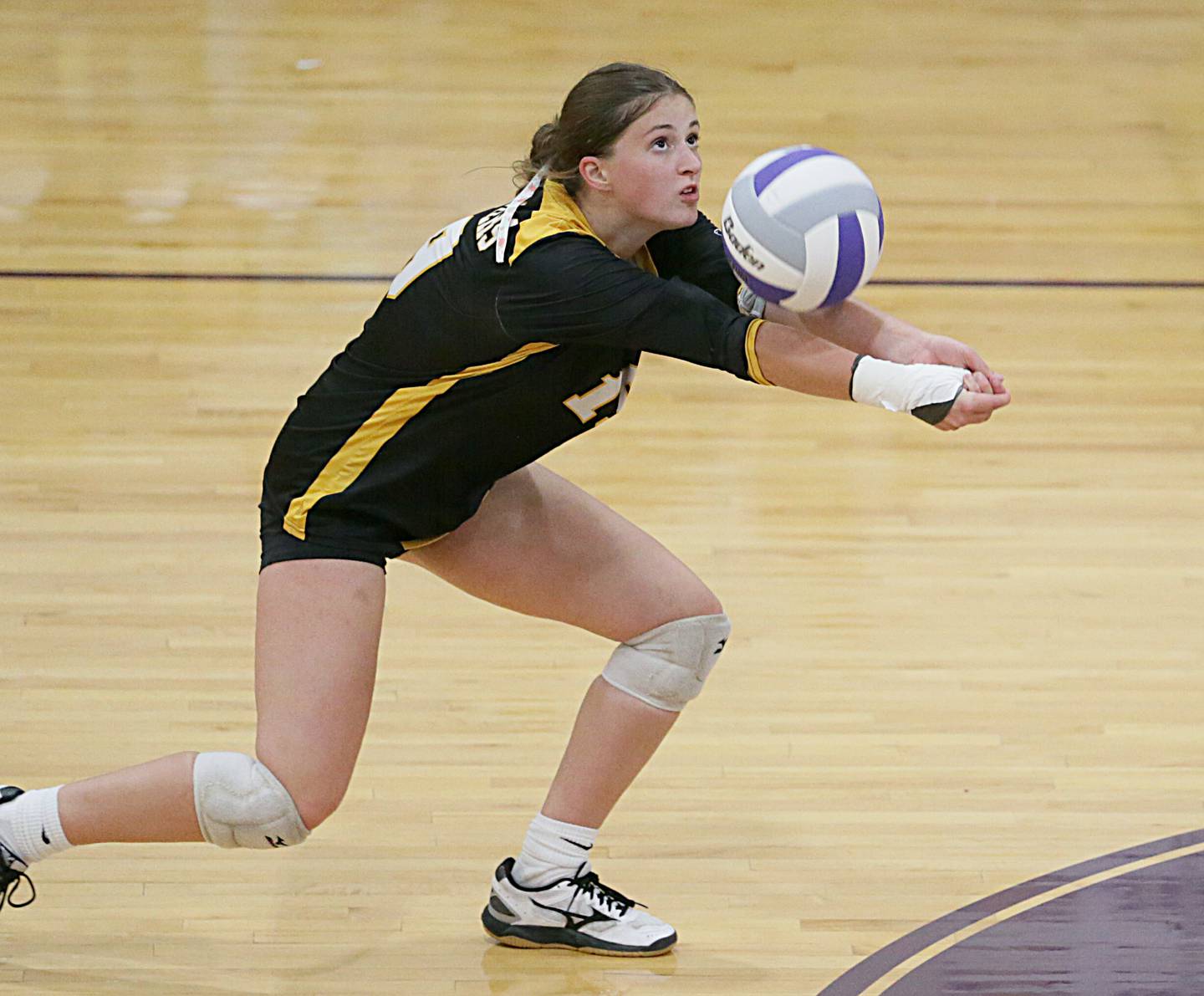 Putnam County (9-5) fought hard, receiving a strong effort from senior Tori Balma (10 assists, five kills, three digs) as well as balanced performances from juniors Maggie Richetta (five kills, three digs), Ava Hatton (nine digs, four kills), Megan Wasilewski (eight points, six assists, three digs) and Avery Moutray (five kills, three aces, two digs).
But the Panthers couldn't find a way to solve the hard-hitting Sexton.
"[Sexton] just does a great job out there, and we struggled with our offense, so Serena had a lot of great chances to set her," Putnam County coach Amy Bell said. "We also struggled to put up a block, and I don't think we've seen a hitter like her all season. So give a ton of credit to that type of performance. But I'm proud of the way our girls competed, even though we didn't come away with a win."
Sexton pounded down nine kills in the first set, including seven from the left side and two from the back row. Serena broke open a 16-16 stalemate when Sexton's two consecutive back-row winners gave the Huskers a 18-16 advantage.
She sparked a 7-3 Serena rally to close out the opening set with three left side daggers, including her last of the trio on set point.
"I got some great feeds at the net tonight, and getting that last one to close out the opening game was pretty nice," Sexton said. "It was a nice kill and a great feeling knowing we were up a set."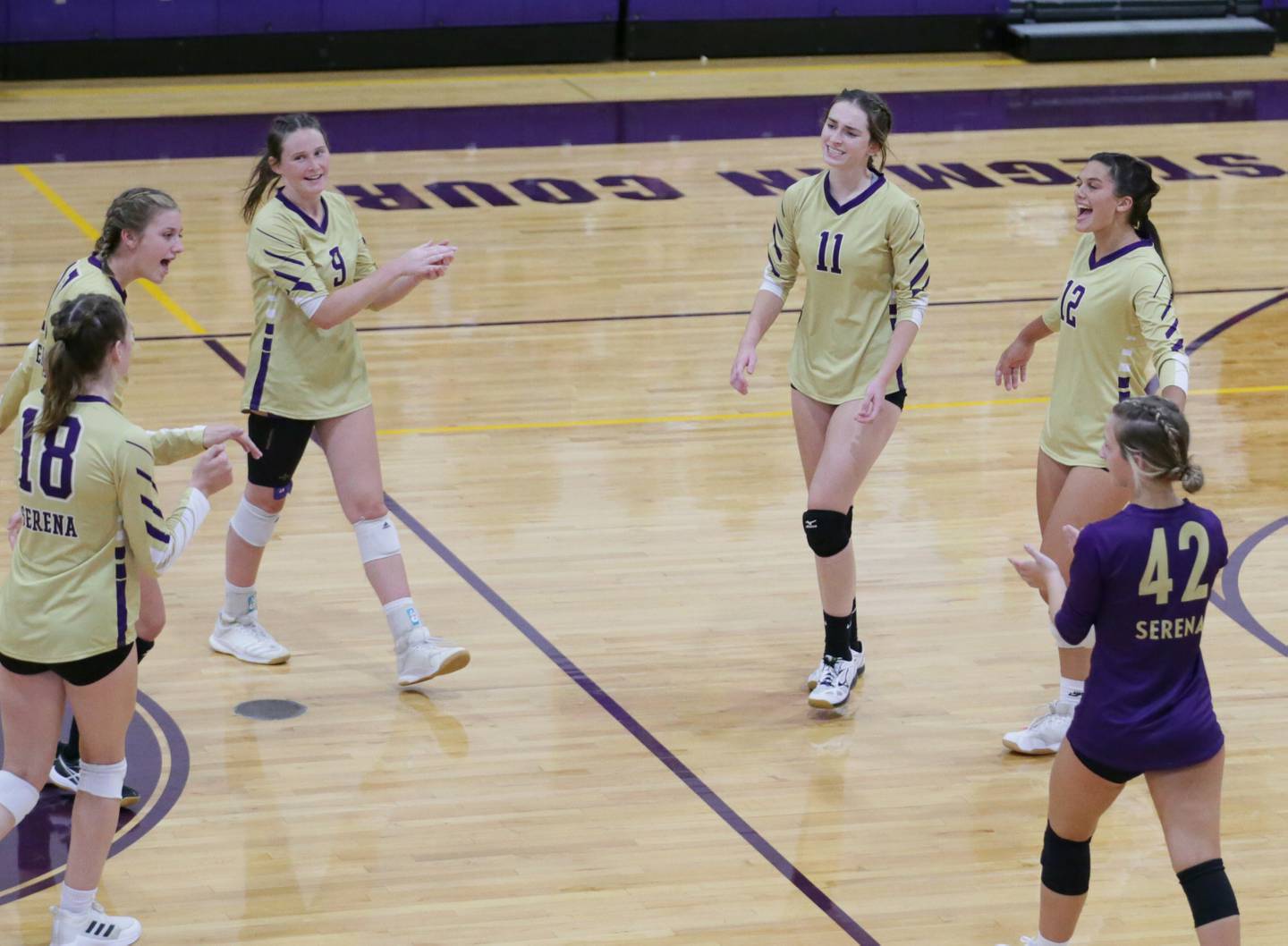 Sexton added nine more kills in the second set with five more from the left, two from the back row and a pair off the right side to lead 17-14.
But the Panthers rallied after three consecutive aces from Moutray to tie the set at 17-17 and then went ahead 23-22 off a left side kill from Hatton.
The Huskers countered with a right side kill from Sexton and two deftly placed middle tip winners off the hands of Johnson that closed out the match in style.
"I think their blockers thought I was going to go a different direction, so I changed things up and went with my tips," Johnson said. "It was a great win tonight and gives us a lot of momentum going into tomorrow night's big conference game with Newark."