PERU – An uncharacteristically low-scoring third game of the six-game La Salle-Peru Girls Bowling Sectional held Saturday at Illinois Valley Super Bowl left the host Cavaliers 95 pins behind Joliet West with a long lunch break to chew on the question: "Where do we go from here?"
L-P came back for the afternoon session and resoundingly answered: Straight to the IHSA State Finals as sectional champions.
La Salle-Peru marked the highest team total in each of the three afternoon games to first pass and then hold off Joliet West, which had placed three spots ahead of L-P to win the previous weekend's Minooka Regional, for the sectional championship Saturday – the Cavaliers' first in program history.
L-P (5,731), Joliet West (5,703), Minooka (5,407) and Rock Island (5,087) all earned team trips to the IHSA State Finals next weekend at The Cherry Bowl in Rockford. It will be the Cavaliers first trip to state since back-to-back appearances in 1974 and 1975.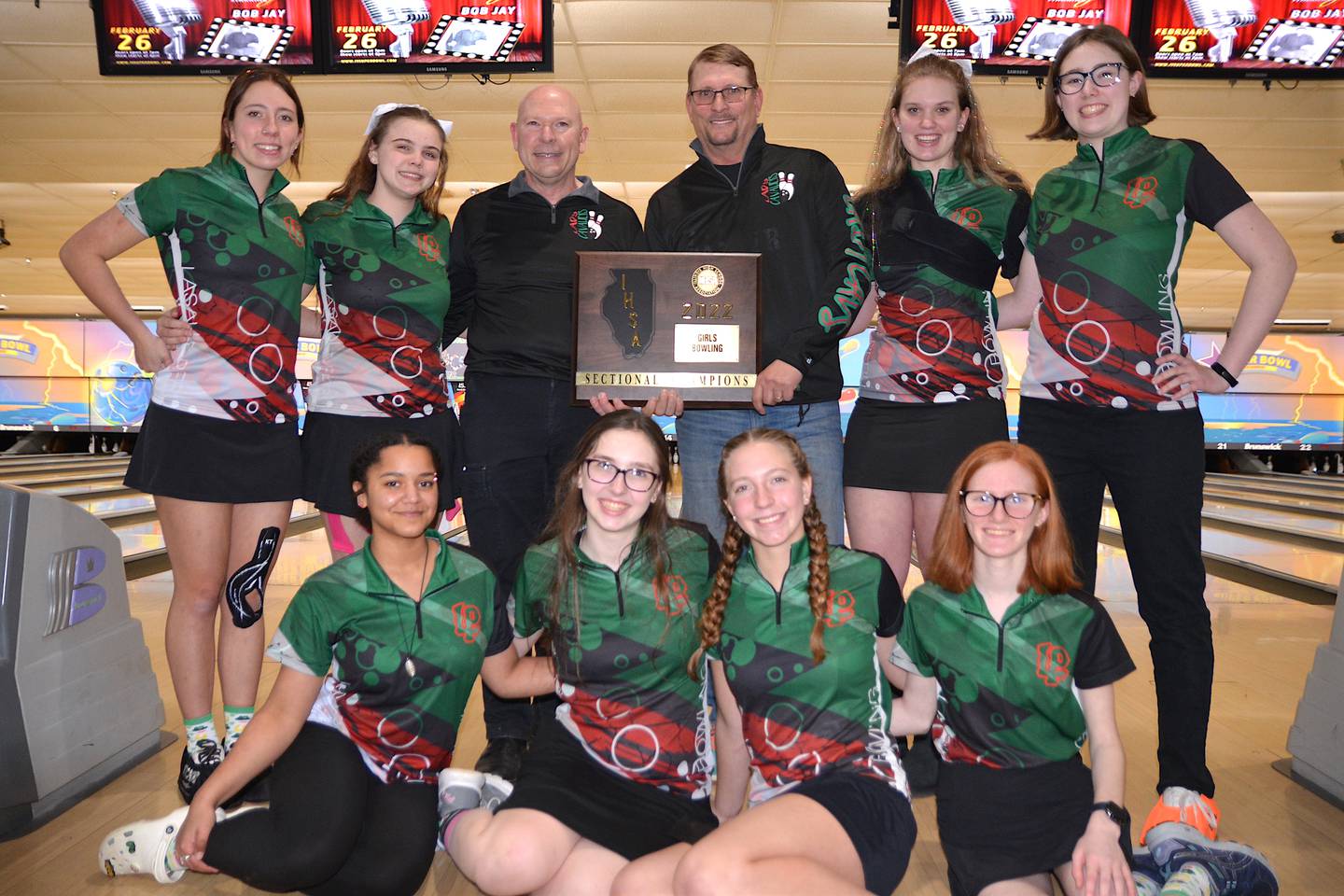 "Today was a great day," L-P coach Jim McCabe said. "We started out with high expectations of what we could do, and being at home was an advantage. We had one game where we kind of ran into some trouble, but the team sucked it up. We talked to them, they came back and did what they needed to do, and they got the job done.
"It was an impressive day and a good team win. Everybody picked each other up when they got down."
"Team" was the key word in L-P's victory, with all five bowlers surpassing 1,000 pins in their six-game series. Olivia Weber's 1,227 series (204, 192, 221, 242 high games) and Isabella Weber's 1,196 (266, 217, 244) led the way, and not far behind were Marla Pawlak's 1,112 (224, 202), Christine Ricci's 1,101 (235) and MaKenzie Hamilton's 1,095 (226, 194, 201).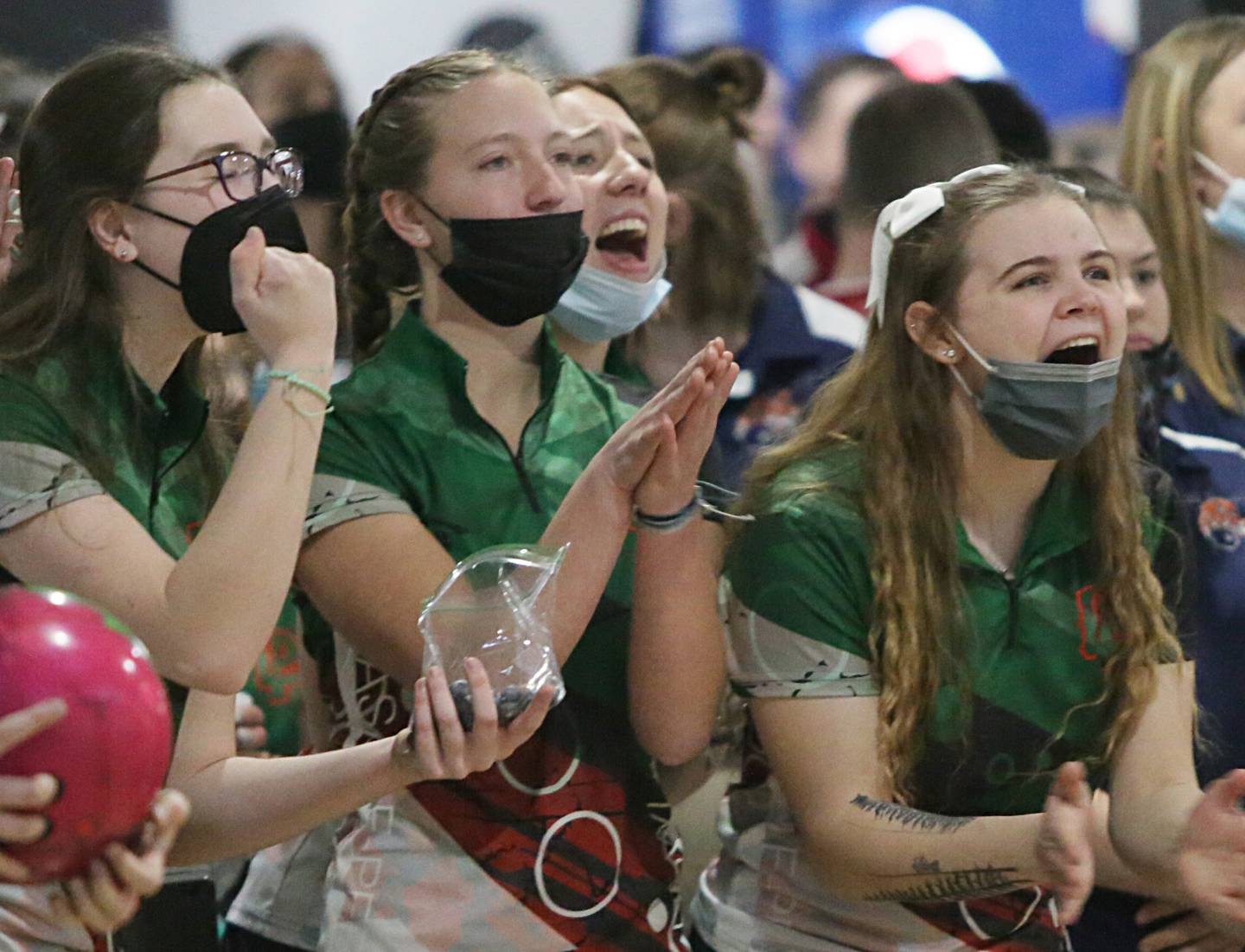 "When we first got here, we were super excited and super pumped," said Isabella Weber, whose second-game 266 was the second-best game recorded on the day behind only Galesburg's Chloe Day's 279 on her way to the individual title with a 1,381 series.
"All the energy was heightened and we were doing really well until we had that one bad game. But we came right back after lunch, everybody got back to their game, and the coaches were there for us and helped us get right back to where we were. We had three pretty good games [in the afternoon session], and that's all that we needed to take the dub."
The other team that calls Illinois Valley Super Bowl home, St. Bede (5,071), just missed out on that fourth team berth, finishing fifth of the 12 teams after Rock Island saved its best game for last. Aubree Acuncius led the Bruins' strong outing with her 1,123 series (223, 211, 198 high games), herself just missing a state bid as an individual by six pins.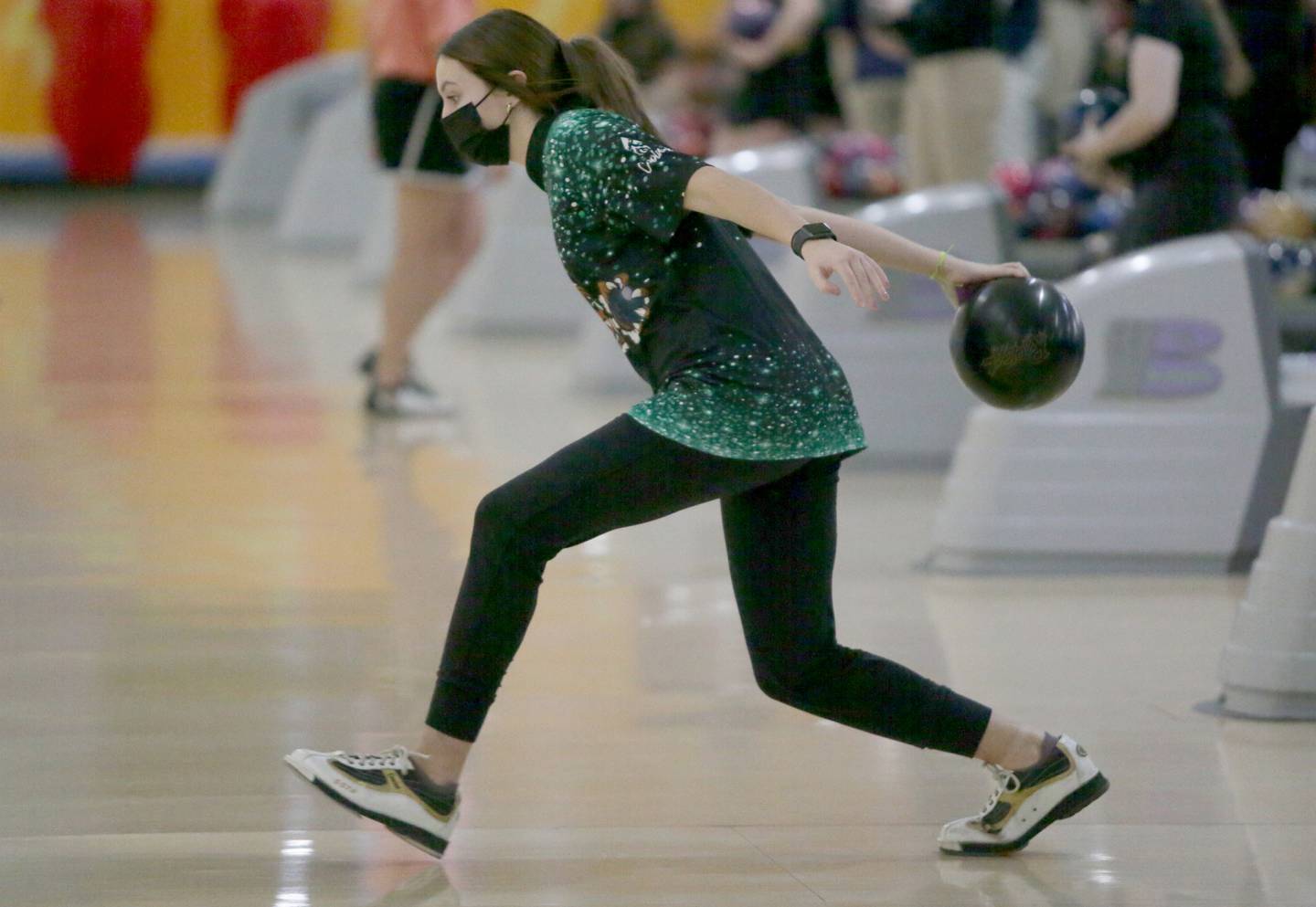 "We just brought energy from the beginning," Acuncius said of her and her team's performance. "It was all about bringing energy and staying up and working as a team because we knew that we had to work together.
"I think I did pretty good today, personally. I struggled a little bit in the third and the fourth sets, but I brought what I could, kept my team up a little bit and just did my job."
Veronica Martin with a 1,049 (194), Madelyn Torrance with a 1,046 (210, 205) and Paige Kraml with her 908 series also led the Bedans, with Gianna Grivetti adding a high game (199) .
Ottawa and Mendota each sent two individual sectional qualifiers, and Streator and Hall one, with the Pirates' Mckenzie Lewis scoring a 950 series (189 high game).
"Honestly I didn't think I did that great today, but I had a lot of fun with the people I was on the lanes with even though they weren't my teammates, and I had fun with the coaches, cracking some jokes," said Lewis, a senior who closed her career with three straight strikes in the 10th frame of the sixth game.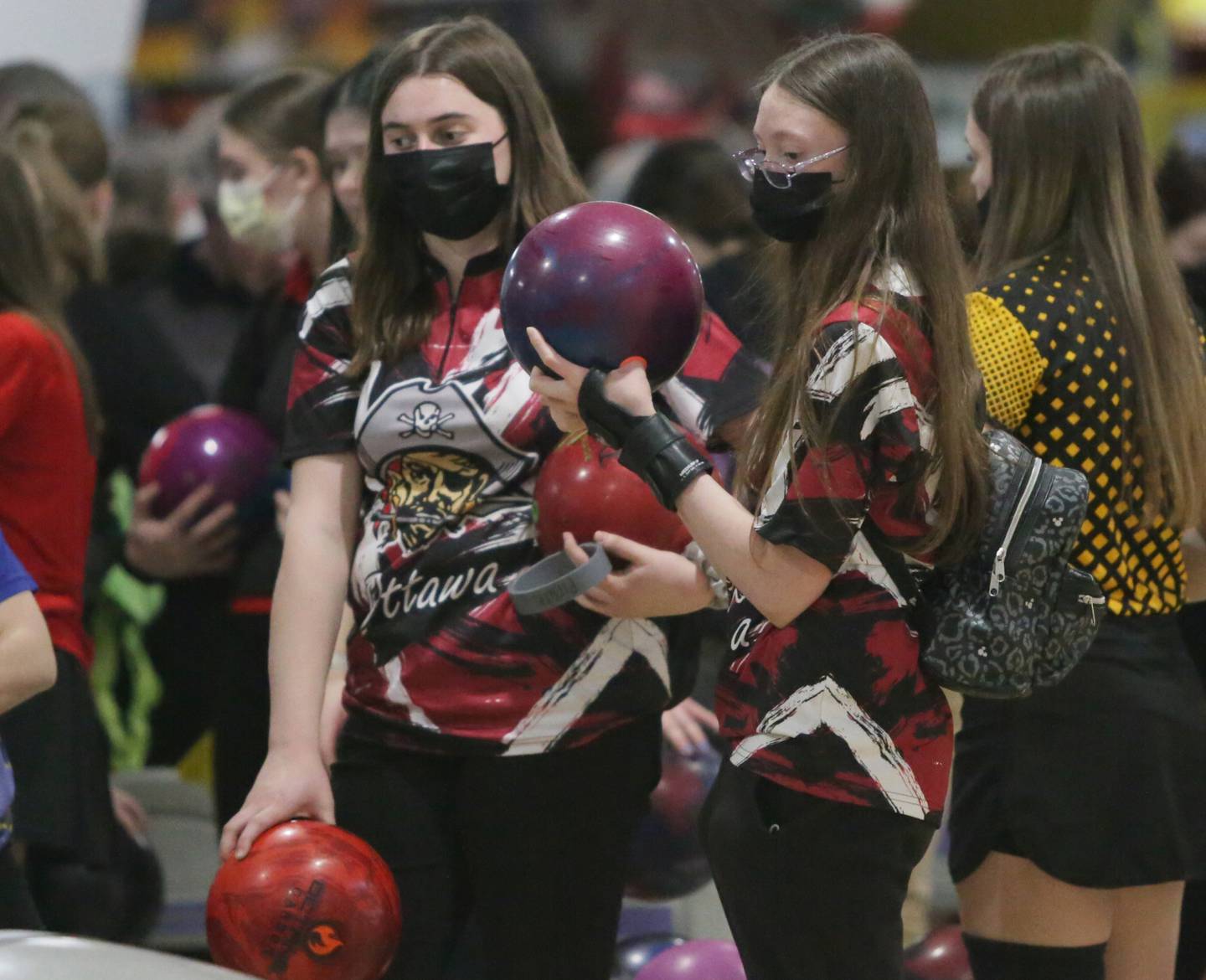 Hall junior Sarah Beier had a strong performance with a 32nd-place, 1,012 series (211, 189).
Mendota senior Kaylee Barkman finished her Trojans career by placing 54th with a 915 series. Mendota freshman Lauren Holland scored a 796 series.
The lone Streator entrant, Michelle Dobson, marked an 889 series (212 high game) to finish her solid four-year Bowlin' Bulldogs career.
Ottawa's Laura Pool, another senior closing her career, finished with a six-game 835 to place 72nd in the field of 98.