For Paul Bosnich Jr., the week of the Lake DePue APBA PRO National Championship Boat Races is extremely hectic as he serves as the race director as well as crew chief for Prop Riders Racing.
But he sure did miss it last summer when the races were canceled because of the COVID-19 pandemic.
"I couldn't tell you how much I missed it," Bosnich Jr. said. "It's a headache for me, but it's something I love. I was sitting here last year on Friday [of race week] and everybody was texting me about we should be doing this or that and be getting everything going. It was a big void in our lives."
That void will be filled this week as the races return to DePue.
Sanctioned testing got underway Wednesday and continues Thursday.
Racing starts at noon Friday and Saturday and 12:30 p.m. Sunday.
There is live music, food vendors and music each night.
Bosnich Jr. said people have been marking their spots along the lakefront for three weeks.
"The men's club does wonders for the town with the money they make off the boat races," DePue native and racer Paul Bosnich III said. "I think it means a ton for the people of DePue. People have something to look forward to. It's a big event in town. Last year, you didn't see the type of excitement throughout the summer. This year will be bigger than ever. The weather is supposed to be nice. People are excited and are ready to have it back."
Bosnich III said he and other racers on the circuit are eager to get back on the water of Lake DePue.
"It means everything," Bosnich III said. "Being from DePue, it's something I look forward to every year. Last year when it didn't happen it was a bummer. It threw the whole racing season off for me and a lot of people. The racing season didn't have the same importance because we didn't have DePue. Having it back, there's more buzz around the racing world as far as wanting to be back here and wanting to win."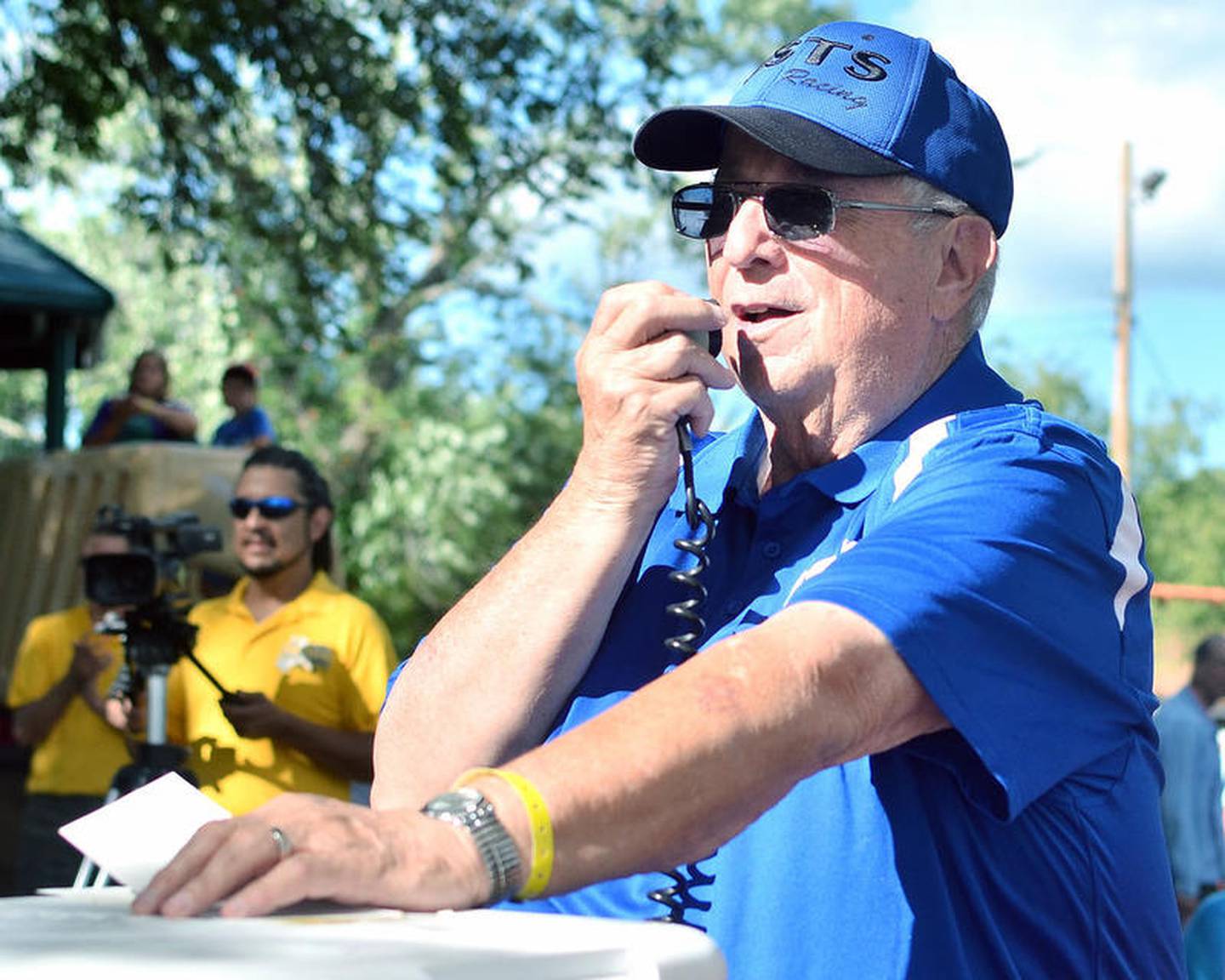 Ray Rodda, long-time voice of the races, echoed Bosnich III's sentiments.
"It's a small peak of a return to normalcy, for sure," Rodda said. "Happiness for the people of DePue and the Illinois Valley, and there's an enthusiasm that's not been there for our race teams.
"All of our teams have been planning and getting ready for what we have felt was taken from us. We are grateful to the first responder healthcare workers and scientists who have given us a chance at a return to DePue to be able to be with the most knowledgeable and appreciative fans anywhere."
Bosnich III enters the weekend in second-place in the season standings in the 250CC Runabout – behind Mike Krier – and the 350cc Runabout behind Richard Krier.
"We've been competitive," Bosnich III said. "We've been testing a little bit and tweaking our setup and everything we have going on. I hope we have everything tweaked the right way for DePue. In the two classes I race, there are seven or eight in the class and everyone is either a past national champion or is going to be a future national champion. There's no boat out there that's a slouch in really any class. It's just a battle. Everything has to fall into place and be just perfect. I hope the momentum is going the right way and we have luck this week."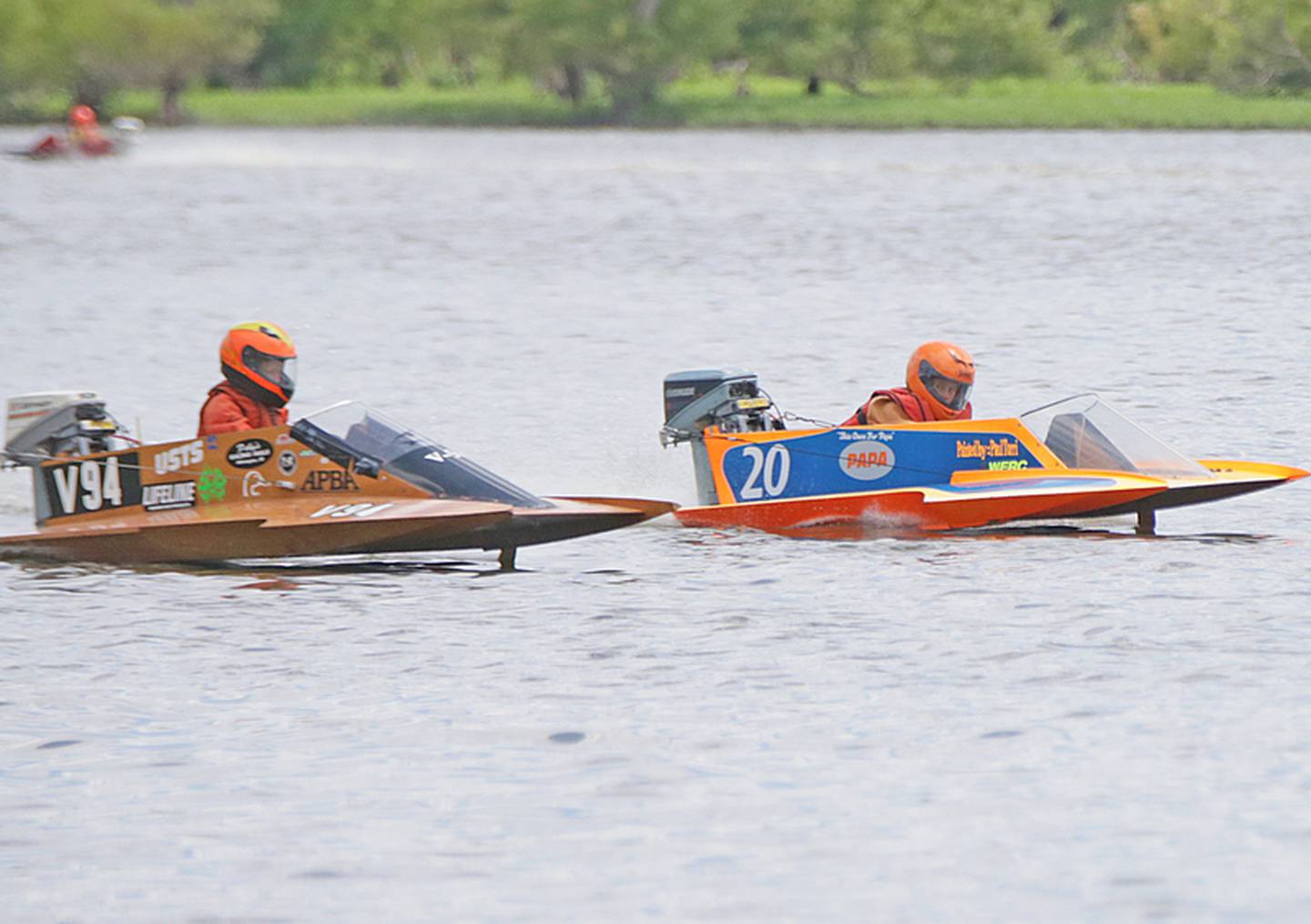 There will be several other local racers as well in Jake Quesse (250cc Hydro), Joseph Perez (K Pro Runabout and K Pro Hydro), Jake Hoffert (500cc, 700cc and 1100cc Hydro), Gary Merkel (250cc Hydro), Steve Niesen and Josh Kimble.
Hoffert is leading the season points standings in the 1100cc Hydro, while Perez is second in the K Pro Hydro standings.
I think Gary and Jake (Quesse) have had some hard luck all season long," Bosnich III said. "Last weekend at Constantine (Mich.), he had a decent weekend. He fought some issues with his engine. I hope we got it back where he can be competitive. He's running a little slower, but we got it to run last weekend, so now we can move for speed. Gary is the same way, he's been battling gremlins all season long. He's had some tough luck. A lot of people have been battling gremlins and trying to get stuff sorted. Jake Hoffert is leading points in one of his classes, so he's had a decent year, and we hope he keeps that going in DePue. Joseph Perez has been second or third in most races. K Pro Runabout is a brand new class for us. His first race was last weekend. He's slowly getting used to that and how to drive. Anybody can win that race."
Bosnich Jr. said a lot of the usual suspects will be in contention, including the Kriers, Thirlby race, Jerry David, Kurtis and Pete Nydahl, Derek and Amy Gesler, Cooper Thompson, Peter Kelly, Brandon Mills, Jason Sailer and Austin and Eric Vanover.
There also will be some new drivers, as the DePue races have once again joined forces with the American Power Boat Association after an extended break.
For fans who can't make it to DePue, the races will be broadcast at videos.tkdssports.com/lakedepue/.