Utica Mayor David Stewart won reelection after taking three-quarters of Tuesday's in-person voting.
Riding a wave of 42% voter turnout, Stewart topped challenger Tracy Mix by a final tally of 441-161.
"This was definitely a campaign for the books," Stewart said, citing a sequence of unprecedented events in Utica's electoral history.
Stewart and incumbent trustees Mary Pawlak and Debbie Krizel all survived ballot challenges, then an onslaught of negative fliers and signs — "I thought there was a lot of misinformation put out there," Stewart said — and then an influx of voter registration from the vacation units at Grand Bear Resort at Starved Rock that caught the eye of election officials and the prosecutor's office.
Mix never acknowledged any involvement in these campaign activities but never distanced himself from them, either. He spent most of Tuesday as a poll watcher at the Village Hall and finally exited after the in-person votes were tabulated. He ignored requests for comment and did not issue a statement by press time Tuesday night.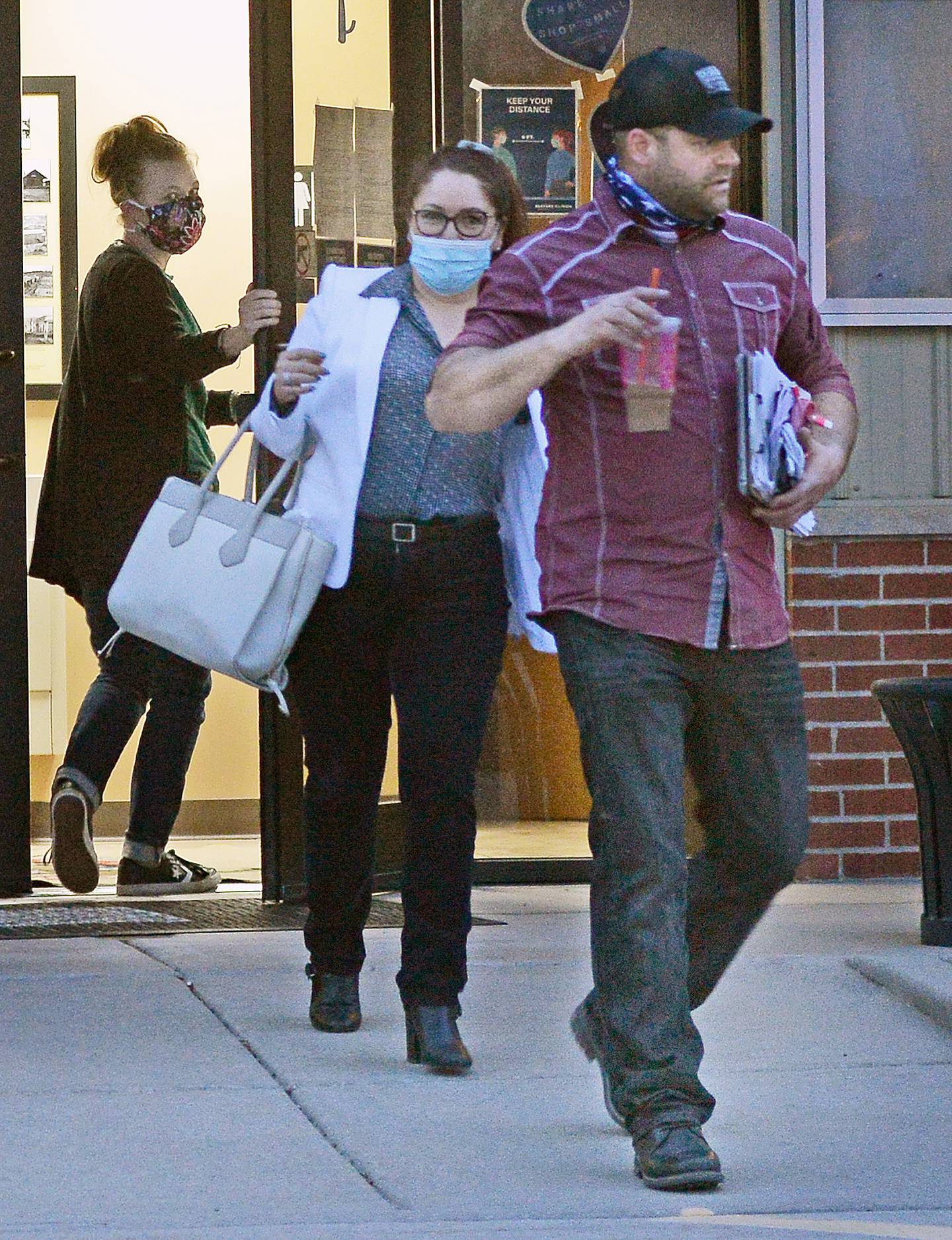 Neither of Mix's running mates will take office, either. Chad McConville and Karen Lorenz, who ran with Mix as a slate, collected 175 votes and 172 votes, respectively. That was behind Krizel and Pawlak, the top vote-getters with totals of 404 and 397, respectively, and fellow incumbent Jim Schrader (382), who seized the third and final seat.
The campaign allegations and Grand Bear influx might have driven up voter turnout, though Stewart said he benefited from good weather, too. Sunny skies and daytime high of 81 degrees fueled a steady stream of walk-ins.
The incumbents' case was helped by low taxes and a series of recent accomplishments.
Utica's overall tax rate slid from $9.09 to $8.58 over Stewart's four years — albeit thanks mostly to Waltham Elementary tax cuts — even as Utica reestablished Pork Fest, added village green space and began maintaining its portion of the state-controlled Illinois and Michigan Canal.
Most recently, the village closed on the former Waltham South School (purchase price: $135,000) to be repurposed into a municipal complex with enlarged meeting space, business incubators and a recreation center.