DWIGHT – There were no surprises Monday night in the semifinals of the Class 1A Dwight Regional in Kresl Memorial Gymnasium, as both sub-sectional higher seeds easily advanced to the championship game.
In the curtain-raiser of the evening, top-seeded Serena rolled to a 56-25 victory over No. 7-seeded Dwight. Then in the second contest, No. 4-seeded Marquette Academy eventually pulled away from No. 5 Gardner-South Wilmington for a 65-38 triumph.
The Huskers and Crusaders will meet at 7 p.m. Thursday in the title game. Serena defeated Marquette 60-35 just 10 days ago.
Serena 56, Dwight 35
The Huskers (24-8) pushed out to a 15-6 lead after the opening quarter and led 30-11 at halftime, but then opened up a 42-21 advantage heading to the fourth quarter against the Trojans (10-21).
Serena sophomore guard Jenna Setchell swished four 3-pointers on the way to a game-high 23 points to go along with four rebounds, three assists and three steals. Junior forward Paisley Twait posted 15 points, 11 rebounds, four assists and four steals, while classmate Makayla McNally had 12 points, six rebounds and two blocks.
Serena sank 60% (25 of 42) of its field-goal attempts, compared to Dwight's 18% (8 of 44), and held a 39-20 rebounding advantage.
"I think we were all a little nervous. I mean, this is the point of the season where one loss and it's over," Setchell said when asked if advancing to the final four at state a year ago added any pressure to their first postseason game this season. "But I also think we have a lot of trust in each other and knew that if we played like we are capable of, we'd be OK.
"Coach [Jim] Jobst is always talking about doing all the little things well. That was the main thing he talked about before the game. Things like hustling back on defense, taking care of the ball, finding open lanes on offense and rebounding. I thought we did a good job of doing all of those things well from start to finish."
Dwight was led by nine points (on three 3s) and three assists from junior Kassy Kodat, with senior Mikalah Bregin adding eight points and four steals, and sophomore Lilly Duffy six points, two rebounds, two assists and two steals.
"We played them earlier in the year, and we have improved a lot from that time, but so have they," Dwight coach Max Sulzberger said. "We have a much younger team than them both age-wise and experience-wise. We knew coming into tonight that we would have to shoot the ball extremely well and do a lot of the little things just as well. That just didn't happen for us.
"The girls gave a great effort tonight, and that's been a constant all season long, which has been outstanding. We've come such a long way from last summer, and I'm already excited to see what we can do in the next couple of seasons."
Marquette 65, Gardner-South Wilmington 38
The Crusaders led the Panthers by one point with about two minutes remaining in the first half. But Marquette then used an 8-0 burst to close the second quarter with a 31-22 lead, then opened the third with a 10-2 run on the way to holding a 46-29 margin heading to the fourth.
Junior Lilly Craig paced Marquette with 17 points, six rebounds, six assists, six steals and three blocked shots. Sophomore post player Avery Durdan added 16 points and 13 rebounds. Senior Eva McCallum (two assists, three steals) and sophomore Chloe Larson chipped in nine points apiece.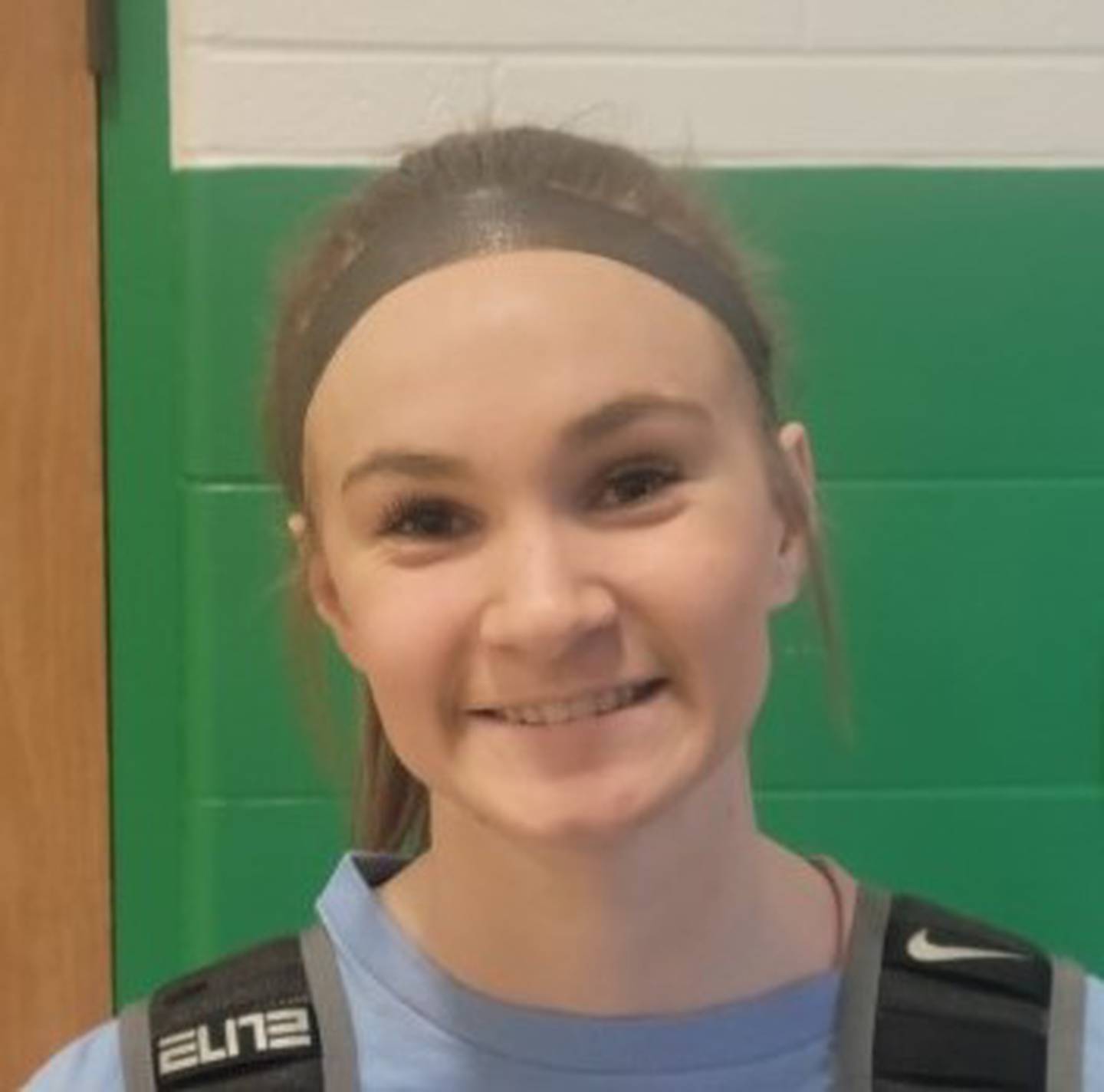 GSW sophomore guard Grace Olsen scored a game-best 22 points to go along with seven rebounds and three assists, while freshman Maddie Simms had seven points and nine rebounds.
Marquette hit 31% (25 of 80) from the field compared to GSW's 26% (12 of 47), while the Cru held a 52-39 advantage in rebounds.
"Coach [Eric] Price stressed that we push the ball up the floor every opportunity we had," Durdan said. "We wanted to get the pace of the game going fast. He also talked about how to be able to do that, we had to box out, all five girls on the floor, on every shot. I know we missed a couple of blockouts here and there, but I felt we did a pretty good job with that. I just wanted to try and get any shot that was missed on either end, and fortunately I was able to get a few.
"We need to rebound even better Thursday against Serena, and we'll have to really cut down on our turnovers."