OTTAWA – Krew Bond had experienced only one game against Putnam County while wearing a Marquette Crusaders uniform, but that was enough for him to realize that taking on the Panthers has special meaning.
On Friday night, he was ready and able to do his share.
Griffin Walker and Tommy Durdan got off to a fast start, leading the Crusaders to a fast-paced 16-point lead in the second quarter of the Tri-County Conference showdown before a Jackson McDonald-led comeback actually put the Panthers in the lead in the fourth quarter.
That's where Bond stepped up. The 5-foot-8 senior guard, who transferred from Mendota, canned a pair of 3-pointers and chipped in three crucial free throws in the final 30 seconds to help the home team stave off PC for an intense 68-66 victory in Bader Gym.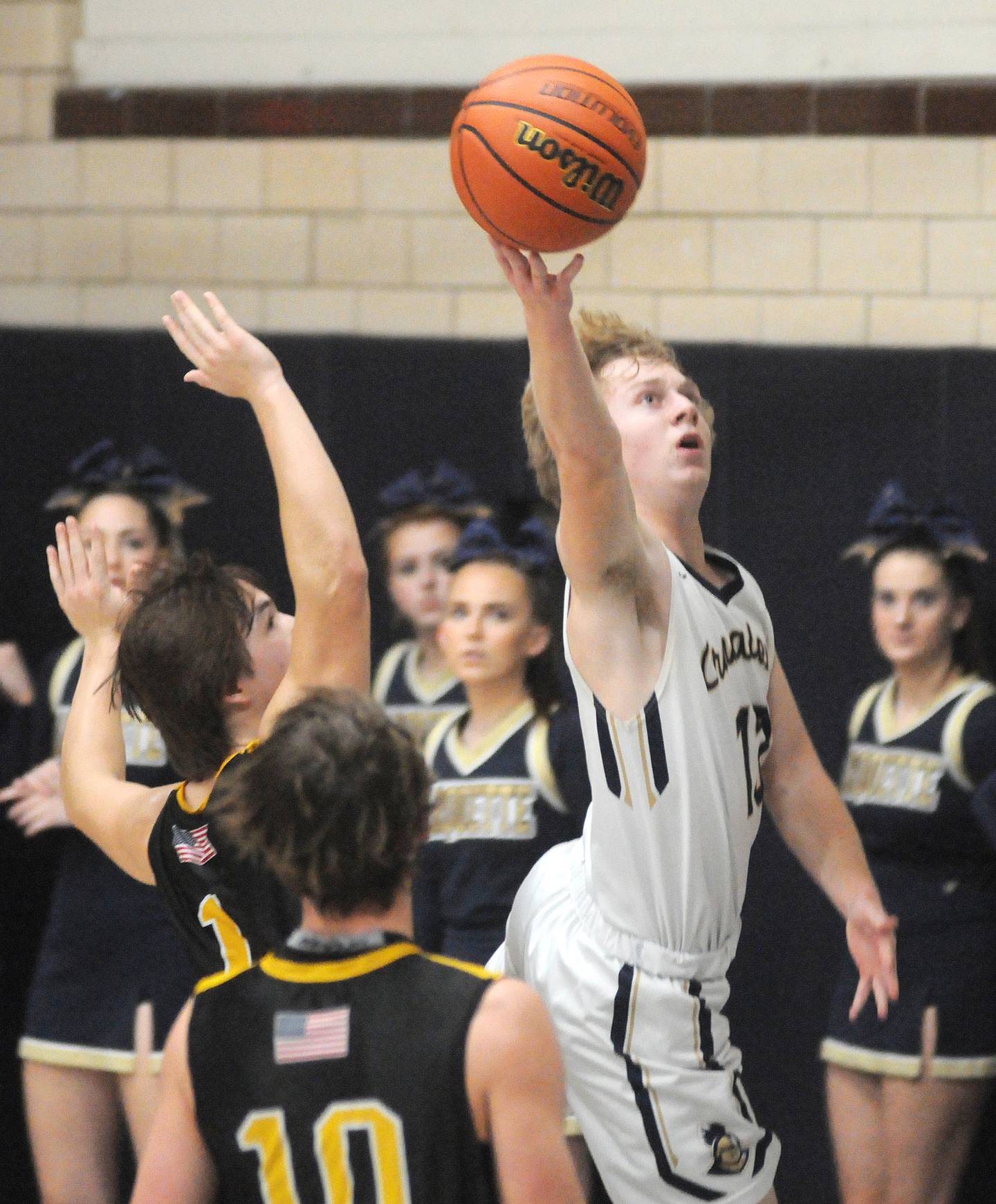 Walker ended up with 20 points, Bond 19 and Durdan 14 to offset a terrific effort by McDonald, who poured in 12 of his game-high 27 points in the third quarter to bring Putnam County all the way back. However, his attempt to replicate his game-winning shot in the Panthers' 47-45 win at the Colmone Classic in December failed as his open, potential game-winning 3 from the left wing at the buzzer bounced off.
The verdict keeps the Cru (20-5) undefeated in seven league games, while PC falls to 20-7, 4-2 in the TCC.
"What do you expect with us and them? It's always going to be a good game," said Marquette coach Todd Hopkins, a PC alum. "The last one was and if we see them again, which is a good possibility, that'll be a good one, too. That's just how it is with us.
"In the fourth, we did what we needed to do to win the game. It wasn't pretty. We haven't taken the air out of the ball much this year … but the kids did a heck of a job down the stretch. Bond was huge for us late, Griffin had a great first half and Tommy was big for us, too. We got the 20th win, stayed perfect in the league with another big game coming up Tuesday (home vs. Serena)."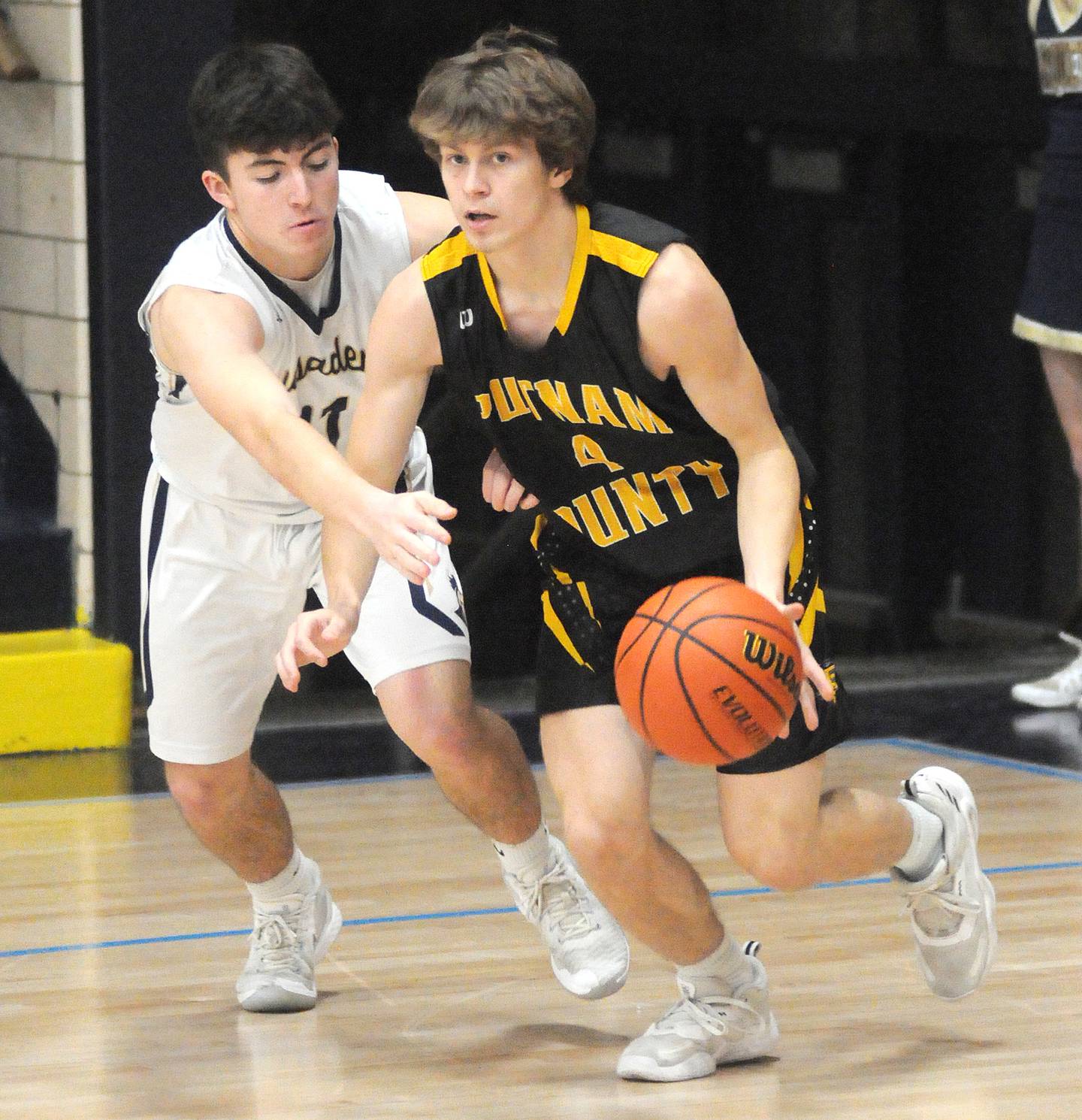 The most recent meeting had Owen Saepharn's 3-pointer giving the Panthers a 61-58 edge with 5:16 left in the fourth. Bond tied it with a trey a minute later before Taylor Waldron and McDonald traded deuces to keep it even at 63.
A Durdan drive with 1:51 to go gave Marquette the lead for good and two tosses by Bond with just 29.5 seconds left made the edge four before McDonald cut it to just one with a three-point play.
Bond was fouled again and sank 1 of 2 before McDonald's last-ditch shot fell off the mark.
"I was just trying to focus to get it to a two-point game so one shot couldn't win it, but it worked out for us," Bond said with a smile. "No matter who's good, who's bad, both good or bad, it's a close game because of who we're playing. It is new to me, but it didn't take me long to figure out this is a big rivalry game, and I'm just glad we got the win."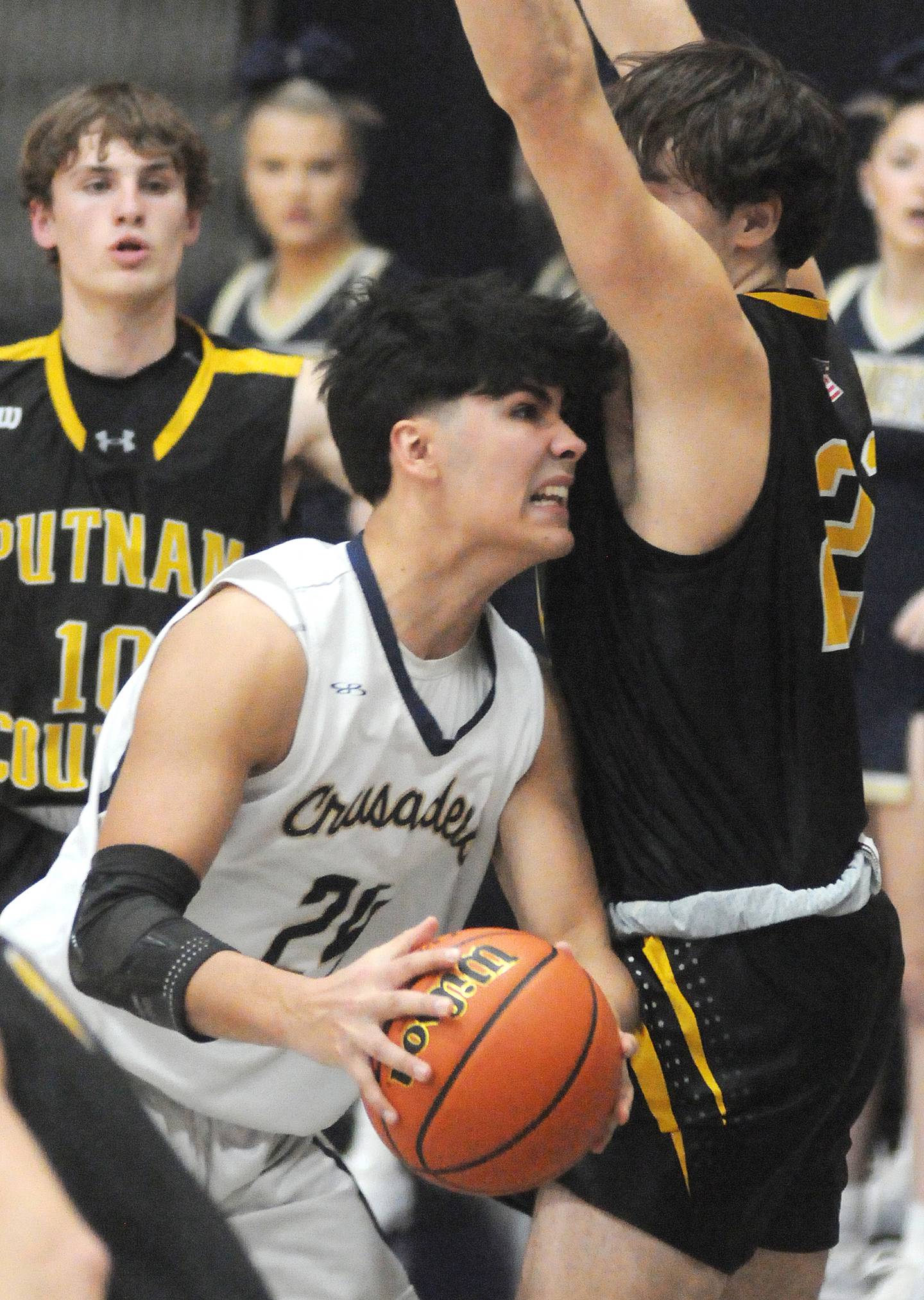 The Cru set a fantastic pace in the opening half with Walker scoring eight points and Durdan seven as Marquette penetrated the lane to hit 10 of 16 shots to take a 24-18 lead. The former added six more to help balloon the hosts' lead to as much as 40-24 on a Bond putback with 1:52 left in the half.
"We'd talked about containing and getting help to the middle, but we didn't do that in the first half," Panthers coach Harold Fay said. "We let them into the lane and they finished, but we did a better job of it in the second half, made the game closer and a little tighter for everyone to shoot … Jackson did a nice job, didn't force things in the post and we got him outside a little, too.
"It was a hard-fought battle, but in the progression of the game, we missed a lot of layups early and you can't do that against a great team like Marquette. You can't be down that much and expect to come back against a team like that."