Rosie the Robot might not look much like The Jetsons character it shares a name with, but it performs similar work in delivering food to residents at Heritage Woods in Ottawa.
Rosie travels from table to table delivering the orders given to it by waitresses, and it's even capable of making small conversations with the residents saying things such as "please" and "thank you," all the way up to singing happy birthday.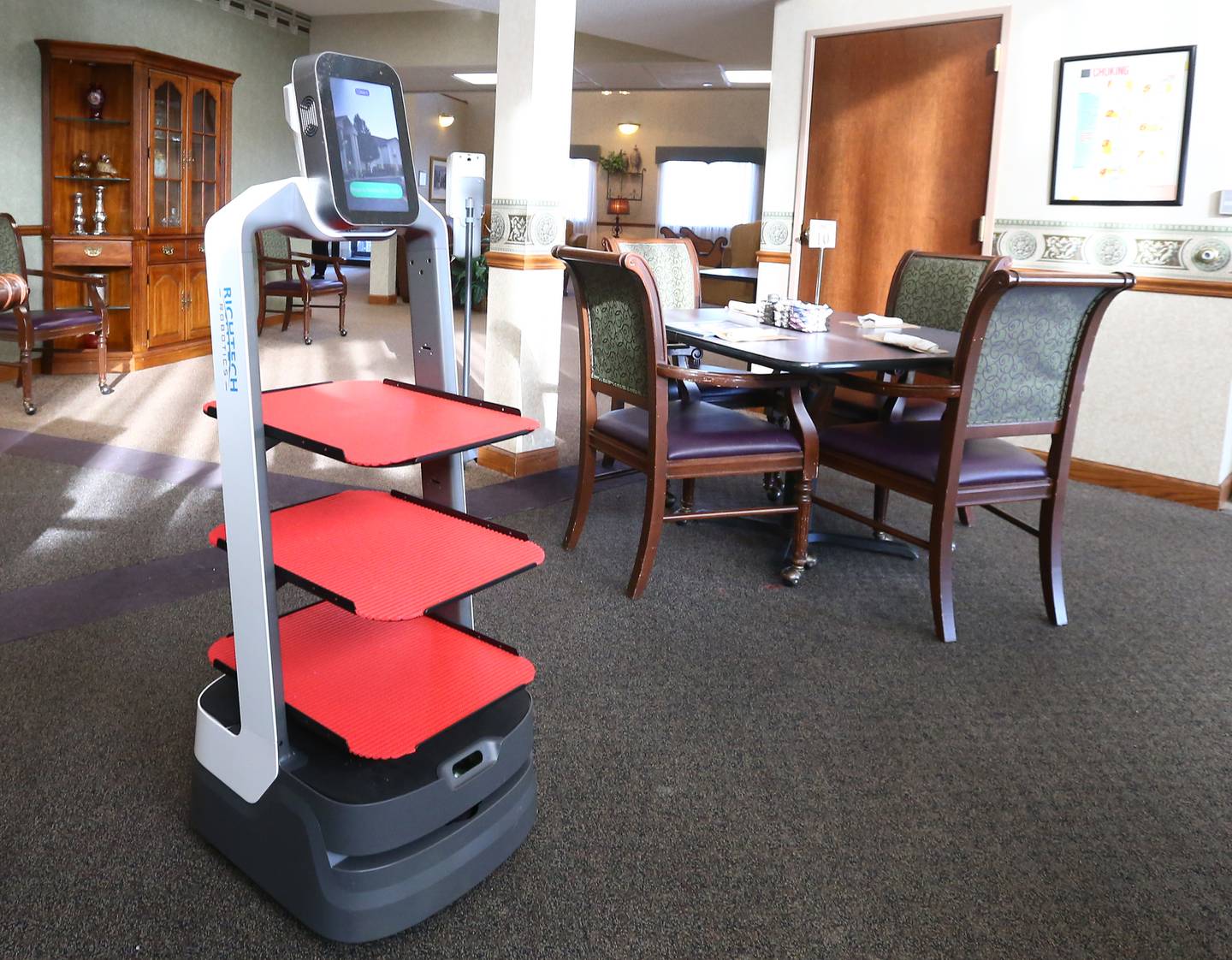 Food Service Director Chris Robinson said Rosie has been a hit with the residents, with many of them getting a kick out of how indignant she sounds when they get in her way.
"If a resident gets in front of it, it'll stop and let them know," Robinson said.
Robinson said Rosie runs on four sensors placed throughout the dining room that let it know what its boundaries are and where it needs to be. It has touchscreen controls on the front that let waitresses and kitchen workers determine how it functions.
Rosie can't go right up to tables, but Robinson said it enables the kitchen staff to stay in the kitchen the majority of the time while the wait staff handles food delivery without complication. Rosie even puts itself away after a certain amount of time without activity.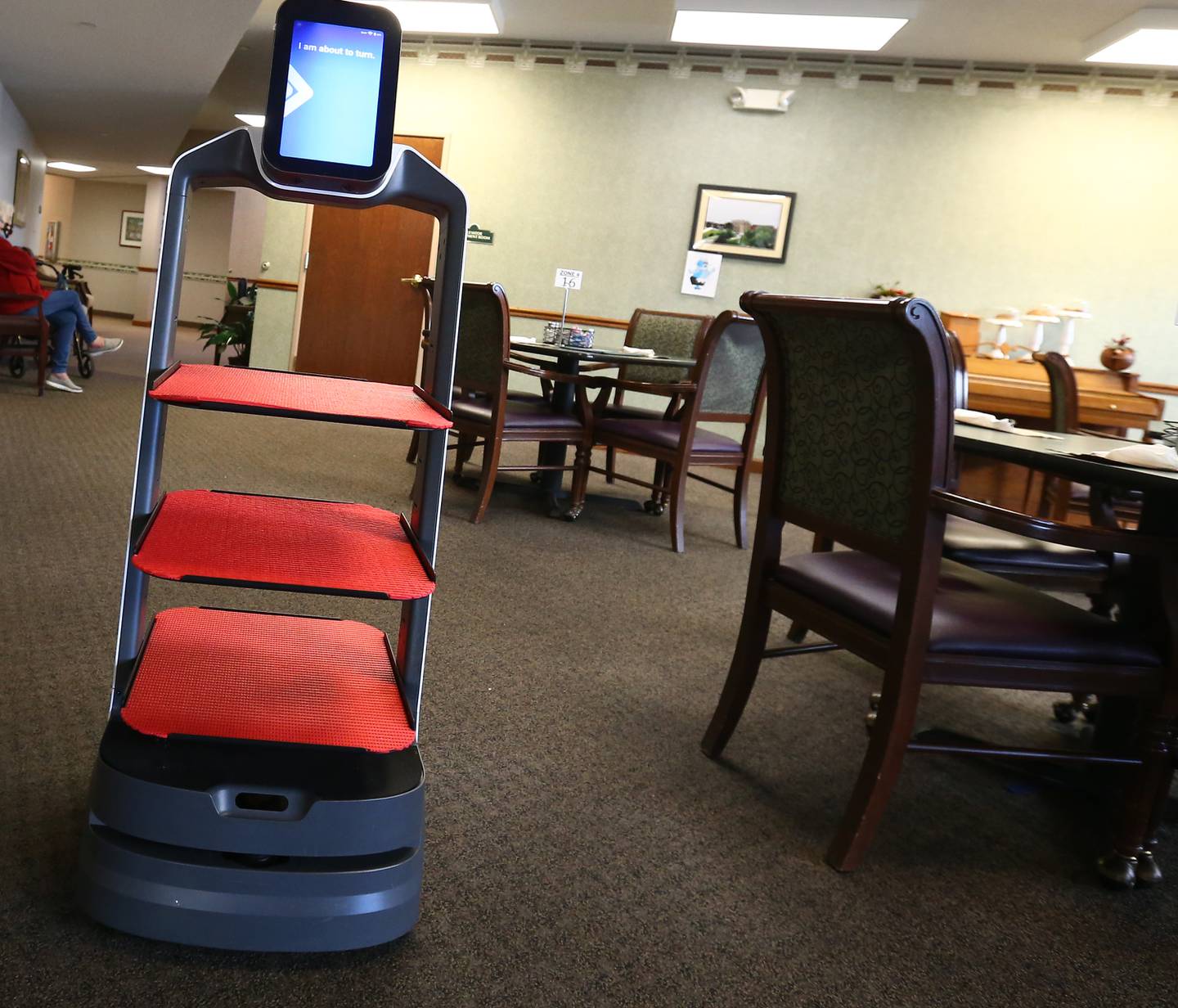 It wheels itself back into the kitchen where its charging dock sits.
The robot, better known as Matradee, is a product from Richtech Robotics and is designed to be controlled with its front-facing touchpad screen or with a smartwatch.
Robinson said Rosie is set up to be as simple as possible for the kitchen and wait staff to operate.
More information on Rosie and how it works can be found at richtechrobotics.com/matradee.