The Ottawa YMCA's capital campaign for its new Healthy Living Campus along the Illinois riverfront got a significant boost Tuesday from the governor's office.
Gov. JB Pritzker and the Illinois Department of Commerce and Economic Opportunity announced the Ottawa YMCA will receive $1,990,880 toward its $6 million fundraising goal for a new facility, including health care amenities and classroom space.
Ottawa's YMCA was one of 11 recipients as $16.5 million in Rebuild Illinois capital grants have been awarded to fuel continued economic development across the state.
The facility will include a natatorium with a competition pool and a warm water therapy pool, group exercise studios, children's adventure center, child watch areas, family locker rooms, multi-generational space for seniors and teens, along with community gathering spaces similar to living rooms for people to meet and socialize.
The new facility, located at the former location of Central School, also will have a community kitchen for healthy eating and designated clinical space for OSF, which is moving its rehabilitation and physical therapy services into the new building.
"It's great new for our project to be recognized on a state level," said Joe Capece, executive director at the Ottawa YMCA. "This is a very competitive grant and we're flattered to have received it."
The current facility is located along the Fox River and will be moving to higher ground. Not only will it improve the Y's location from flooding, but also the project is designed to bring development to the city's riverfront.
Capece said the idea is to bring access to health care and a community center to the city's downtown, and in turn, spark riverfront development.
"This Rebuild Illinois investment leverages $18 million to expand community space, access to health care, and recreation for residents across the Illinois Valley," said state Rep. Lance Yednock (D-Ottawa). "The Ottawa YMCA will revitalize the riverfront by bringing a much-needed community center near the heart of city, building on everything that makes Ottawa great place to live and raise a family."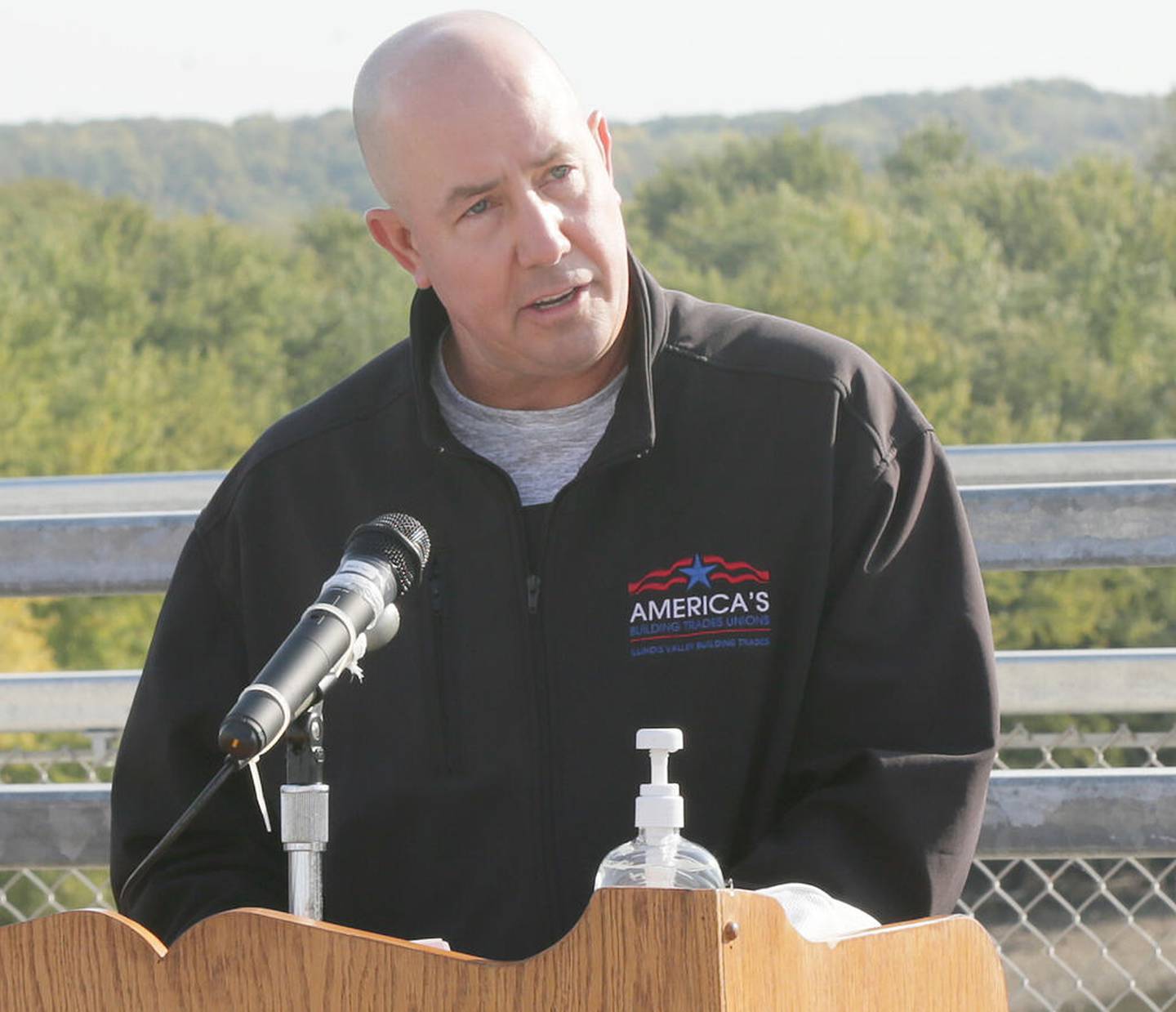 Those 11 grants across the state, including Ottawa's, will unlock a total $75.5 million investment, while creating at least 1,465 jobs statewide, the governor's office said.
"These projects are focused on supporting key, long-term economic development priorities for our state — and doing so with an eye for boosting investment in communities that previously were too often overlooked," Pritzker said. "I'm proud that $16.5 million in state funding will create nearly 1,500 jobs across the state through our Rebuild Illinois Regional Economic Development program. These local investments are yet another milestone on our journey toward the Illinois we're committed to building — where no resident is left behind."
The building will have an estimated cost of $20 million for a 65,000 square foot modern, full-service facility.
"We're very close to our goal," Capece said. "We're not quite there yet, but there is more to come."
The community still may contribute to the project. For more information on how to contribute to the YMCA's campaign, contact Capece at the Ottawa YMCA at 815-433-2395.
A component of the governor's Rebuild Illinois capital program, the RIRED program was implemented last year to generate long-term investment in communities by harnessing key priorities for economic growth as outlined in the governor's five-year plan for economic growth — a blueprint for creating jobs, boosting investment in underserved communities, and leveraging growth in regional industry clusters.
The average grant size awarded is $1.5 million, with all projects focused on supporting economic development priorities for the state — including quality of life enhancements and job creation derived through major public works projects, roadway construction and development of brand new community resources, including recreation programming in La Salle County, a business incubator in Chicago and a new medical center serving Jefferson County.
Local governments, economic development organizations, non for profits, as well as private entities were invited to apply for funding. Projects eligible for funding were required to demonstrate a long-term public use benefit. Scoring was based on project impact, creation of jobs, regional benefit, regional support and project readiness.
All projects awarded will adhere to minority business participation requirements of the state of Illinois' Business Enterprise Program and will make way for local hiring requirements through the Illinois Works program.