A 10-person parade marched down an Ottawa sidewalk in 2021 as a show of support for a 12-year-old transgender boy.
For Ottawa resident Dylan Conmy, that moment caused a spark.
A year later, Ottawa boomed with 4,500 people downtown for the inaugural Ottawa Family Pride Festival.
What started out as me asking if I could use two parks to maybe get some vendors turned into 4,500-plus people showing up. It's one of the biggest festivals Ottawa's had."

—  Ottawa resident Dylan Conmy
Conmy is a member and advocate of the LGBTQIA+ community. When a grandmother called him in 2021 to say her grandson came out as transgender, he and two Ottawa Area Chamber of Commerce members joined the family's mini parade on the last day of Pride Month. The experience struck a chord for Conmy.
"It made me realize how many people are in this community and don't have resources or maybe don't feel seen," Conmy said. "I used that as an impetus to reach out to the city."
Conmy's initial plan was a small vendor festival with a few activities to offer a safe, welcome place of support for all people.
"What started out as me asking if I could use two parks to maybe get some vendors turned into 4,500-plus people showing up. It's one of the biggest festivals Ottawa's had," Conmy said.
This year is shaping up to be even bigger.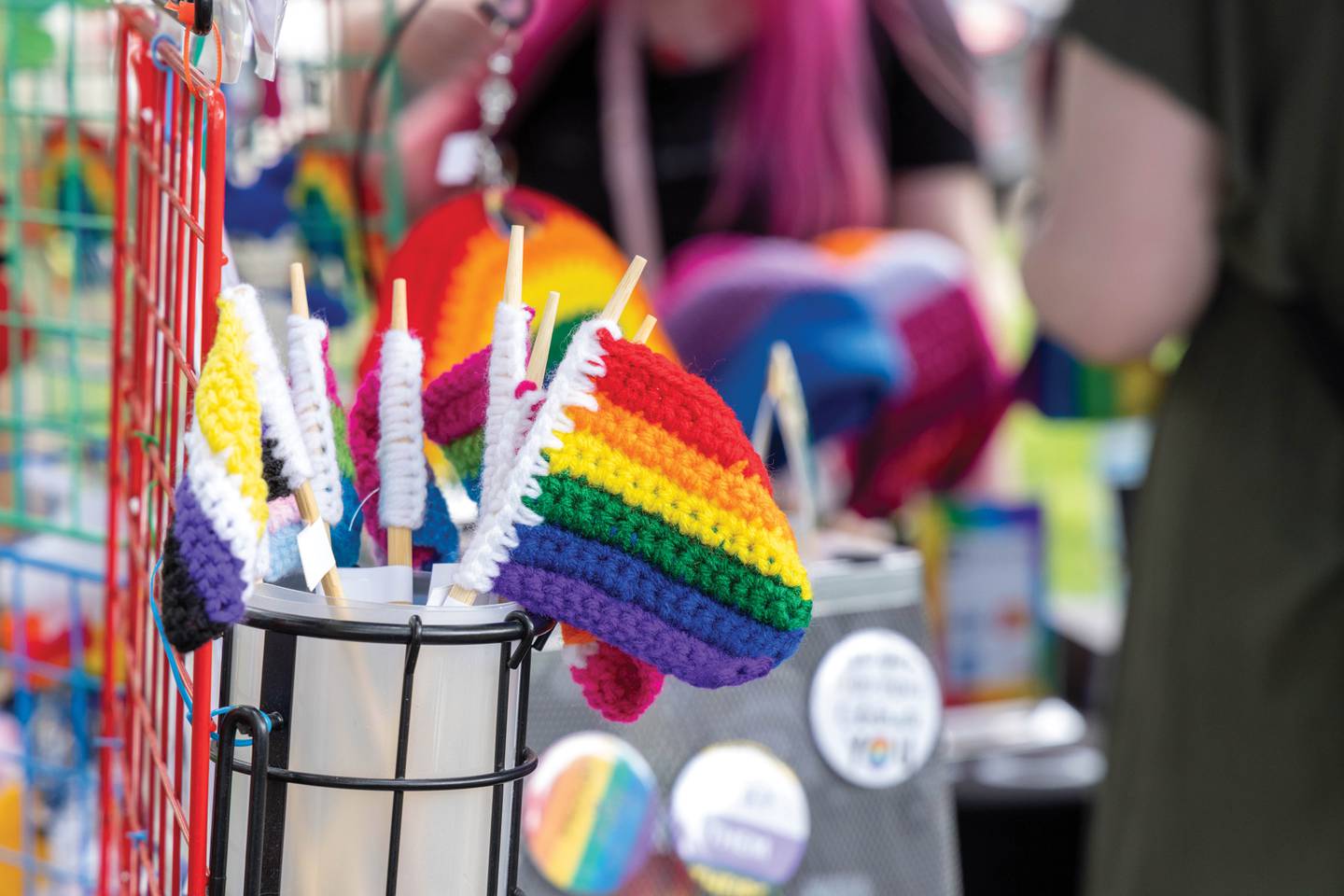 The 2023 Ottawa Family Pride Festival is Saturday, June 10, in downtown Ottawa. About 90 vendors will set up stations with products, activities and resources at Washington Square and at the Jordan block greenspace in the 100 block of West Main Street.
Two of the main attractions this year are new additions to the event: a downtown Pride parade and a lip sync battle. The first annual John Fisher Dann Memorial Pride Parade will march down La Salle Street from Jackson Street to Main Street beginning at 9:30 a.m. The lip sync battle begins at 10 a.m. on the Jordan block mainstage, followed by live music performances from Casey McGrath, The Midnight Sun and Jenn DeSantis from noon to 5 p.m.
Activities and vendors will be available all day at Washington Square, including music from DJ Vinyl Messei from 10 a.m. to 5 p.m., a performance by the Ottawa Pride Choir at noon, and the second annual Pet Pride Parade, in which pre-registered owners can deck out their animals to stroll in their rainbow best. Numerous children's craft stations are returning as well.
The Windy City Mermaids will be at Washington Square from 10 a.m. to 2 p.m. and offer Pride visitors the chance to put on a mermaid tail for a photo opportunity.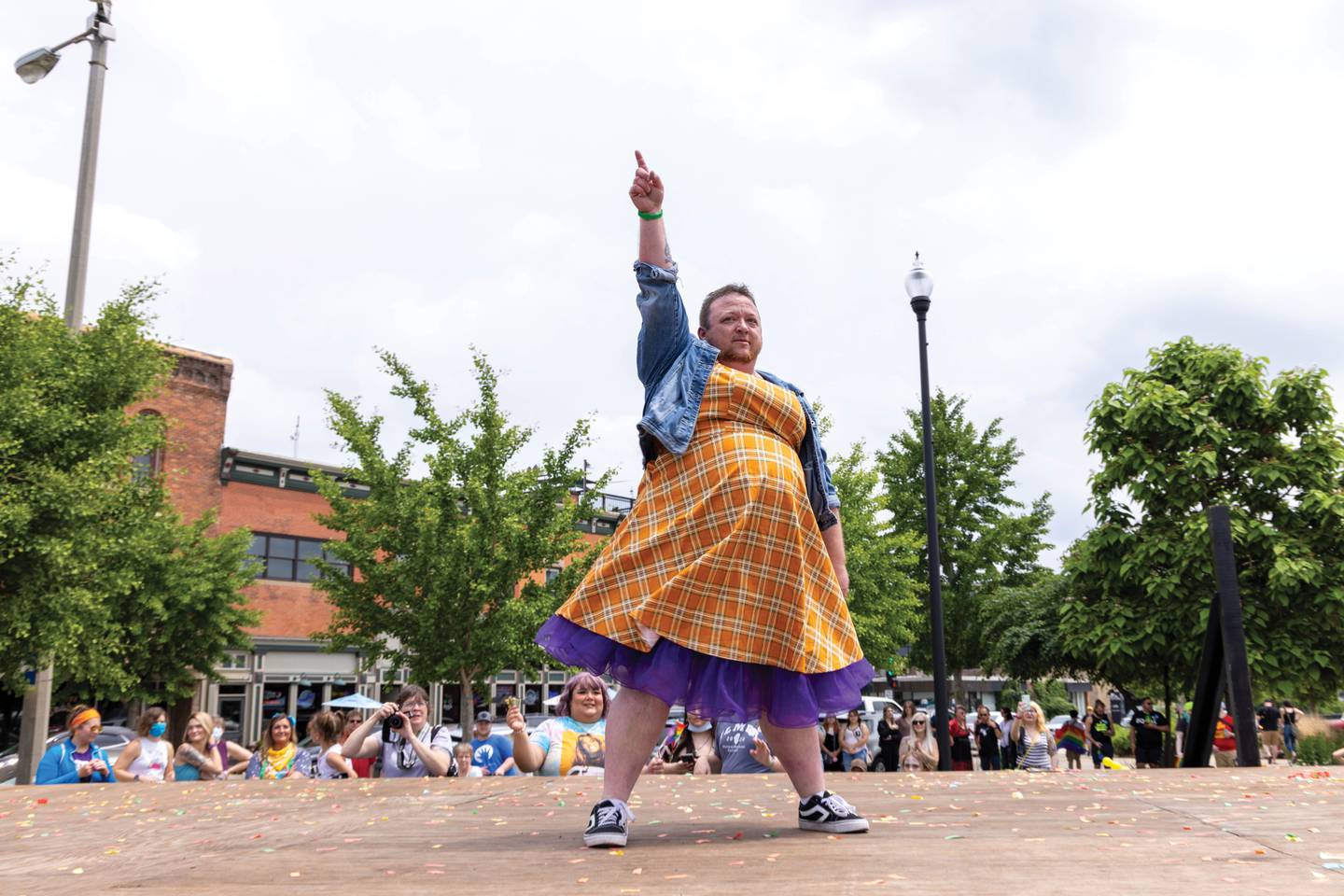 This year also includes a VIP guest. Mercury Stardust, also known as the Trans Handy Ma'am, is a professional home maintenance technician who teaches DIY projects on her TikTok channel with more than 2 million followers. She is a transgender woman who also works as an educator, speaker and advocate for the LGBTQIA+ community.
"She's going to wander around and enjoy the festival for a while, and then she's going to give an hour and a half talk and host a meet and greet," Conmy said. The talk will be an outdoor speaking event at 1 p.m. with limited seating available.
Additional speakers include Cheryl N., the mother of a Club Q shooting survivor, and William Rush, who will speak about finding one's true self and the power of spirituality.
The festival doubles as a fundraiser for the Youth Outlook Drop-In Center in Ottawa. The drop-in center provides a space for LGBTQIA+ youths ages 12 to 20 to meet, discuss important issues in their lives and find support. Staff and volunteers offer programming to build self-esteem and promote physical and mental health.
"They save a lot of lives over at Youth Outlook," Conmy said. "The youth suicide rate for the LGBT community is quite high. In the end, Pride Fest and the partners behind it are life-saving."
Conmy emphasizes the daylong festival is a respectful, family-oriented event.
"This is 100% family-friendly. That's something I always want to make sure is clear," he said. "The amount of families that were at Pride last year is fantastic. There are so many kid activities and activities you can do with your whole family. … It's just a festival. It just happens to celebrate diversity and humanity. Everyone is welcome."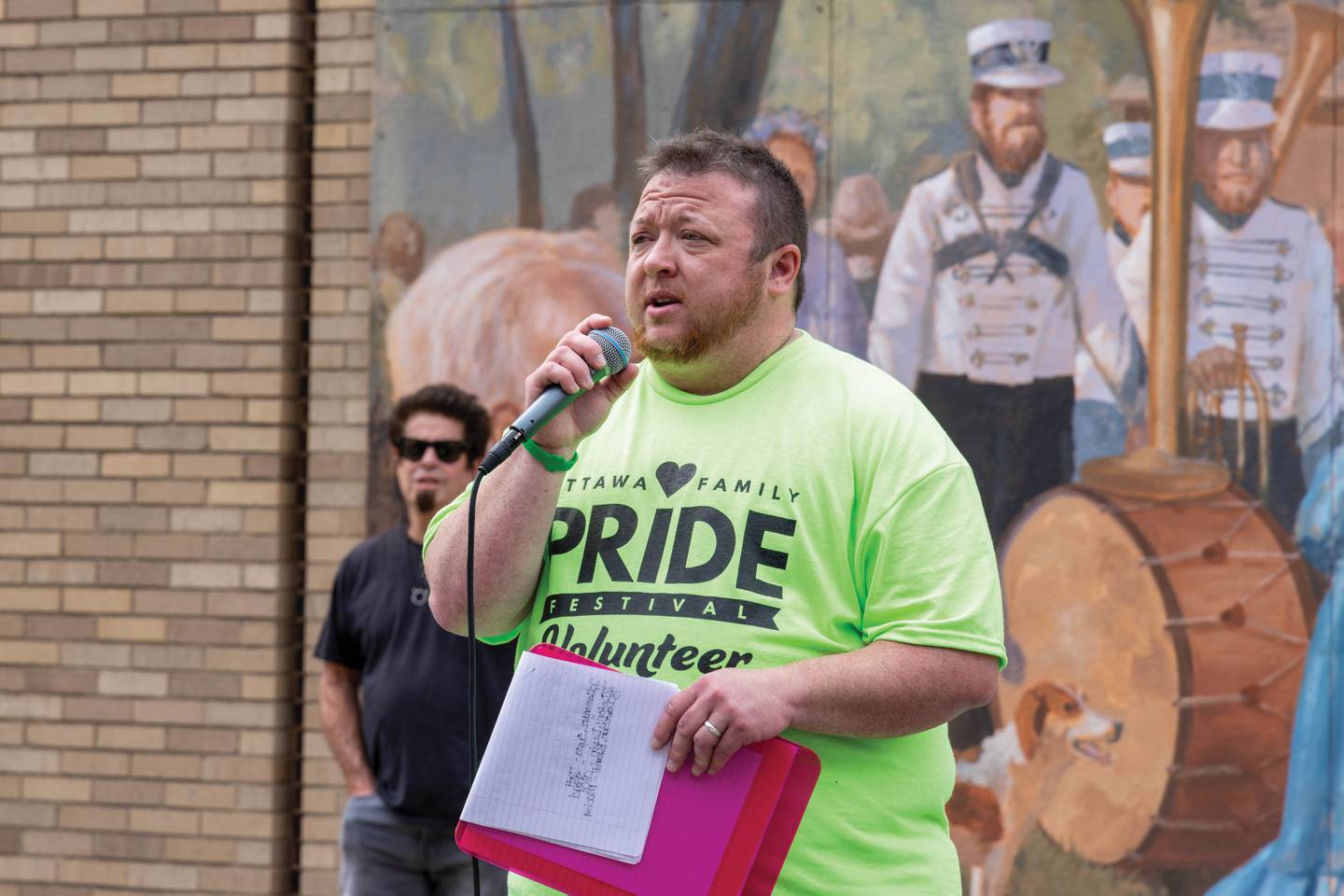 Conmy noted one of the most memorable aspects of the 2022 festival was the overwhelming number of smiles.
"It was one of the happiest days that I've been a part of," he said. "The feedback that I got from a lot of merchants is that everyone was happy and helpful and polite to each other. Overall, it was such a celebration of humanity."
The festival is ADA-accessible and will have American Sign Language interpreters at the mainstage. Downtown street parking is free on weekends, and the city also has multiple public lots within walking distance of activities.
Even though this is the second official year of the Family Pride Festival for the city at large, it's the third year for Conmy. For him, the celebration truly started in 2021 with a group of 10 walkers and a 12-year-old boy.
"He definitely inspired me," Conmy said. "I just took that one experience with one kid, and it turned into this."
Schedule of events
Downtown La Salle Street
9:30 a.m.: inaugural Josh Fisher Dann Memorial Pride Parade
Washington Square
10 a.m. to 5 p.m.: DJ Vinyl Messi
10 a.m. to 2 p.m.: Windy City Mermaids
11 a.m. to noon: Magician Zack Percell
11 a.m. to 4 p.m.: Free community mosaic project with Susan Burton
11 a.m. to 4 p.m.: Open Space Gallery Kids Create Tent
Noon to 1 p.m.: Ottawa Pride Choir
2:30 to 3:30 p.m.: Pet Pride Parade
Jordan block
All day: Face painting with Diane Martin
10 to 11:30 a.m.: Lip Sync battle
Noon to 2 p.m.: Casey McGrath as Fiddlerock!
2:30 to 3:30 p.m.: The Midnight Sun
4 to 5 p.m.: Jenn DeSantis
Speakers tent
1 p.m.: Mercury Stardust
4 p.m.: Cheryl N., mother of Club Q shooting survivor
4:30 p.m.: The Inspired Will