Ottawa is hoping to have its new Riordan Pool open by June 19.
The construction of the $6.7 million pool on East Norris Drive should be complete by Monday, June 12, and filled on Tuesday, June 13, Commissioner Marla Pearson said.
After an inspection slated for Friday, June 16, it would open for business on the following Monday, weather permitting.
"We're hoping everything stays that way and there are no more delays," Pearson said.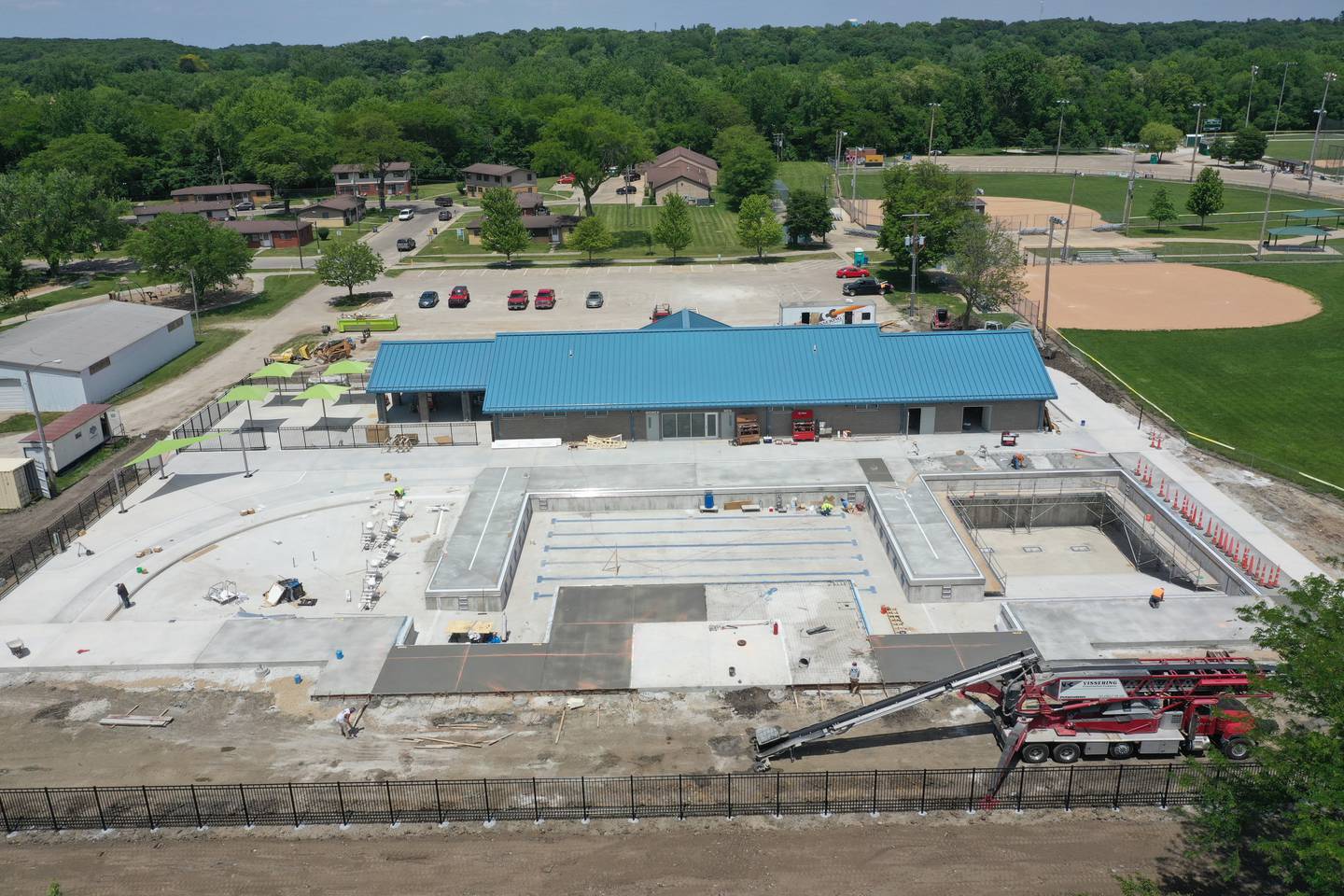 She added she expects to have the entry cost and fees for private party rentals posted on the Ottawa City Council website soon.
Originally expected to be open by Memorial Day, which was last Monday, it has been delayed because of equipment issues, she said.
The new facility, being built by Vissering Construction, per its winning bid in September 2022, includes the 9,700 square foot pool, complete with a zero foot entry, six 70-foot competition lanes and three diving stands, plus a 5,700 square foot building containing private family changing rooms, locker rooms, showers, restrooms and offices.
There will be a shelter with picnic tables, vending machines and tables for umbrellas.
The council voted on March 21 to issue a bond for the final $1.55 million to complete the project.
The Ottawa council agreed in March to put management and maintenance of the new Riordan Pool in the hands of the Ottawa YMCA.
The old Riordan pool, which originally opened in 1966, would have required $500,000 in repairs to be opened for 2022, but it remained closed all summer. Such repairs may have been required annually, so the council believed the new pool would be a better expense. The old pool is being demolished.