A long lost son of Ottawa was saluted Wednesday afternoon by the Ottawa American Legion Post 33 Honor Guard.
Last year, the remains of World War II U.S. Army Private Myron Elton Williams, who was killed in Germany in 1944, were identified.
His funeral service is set for Friday, June 2, at the Central Texas State Veterans Cemetery in Killeen, Texas, with full military honors.
The identification of Williams' remains through modern methods by the Defense POW/MIA Accounting Agency drew national media attention.
"When we read about Williams in The Times newspaper we felt moved to honor him with an appropriate ceremony at the War Memorial at Washington Square park, which is across the street from our post," said Ron Leiteritz, the head of the Honor Guard.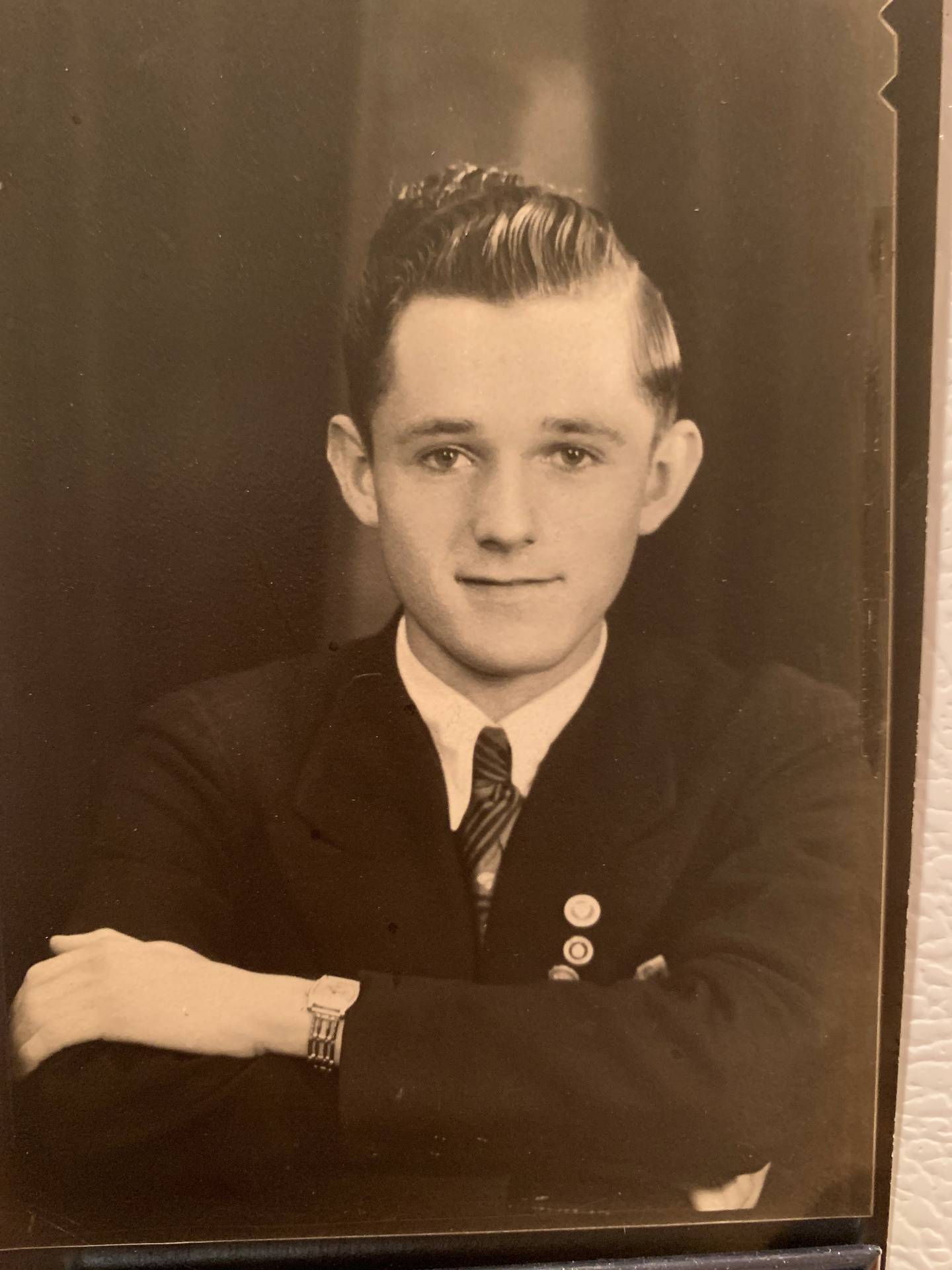 The War Memorial lists the names of those in the military who died during America's conflicts.
American Legion Honor Guards across the country provide the respect and dignity of military funeral services to those who have honorably served in the United States armed forces, he said.
Leiteritz referenced the banners recently hung on downtown light poles portraying Ottawa veterans.
"Ottawa is a patriotic town," he said. "So we felt Williams' service should be recognized."
The Honor Guard performed its traditional funeral service for a veteran, including folding a flag, firing a rifle salute and playing Taps. Leiteritz read a summary of Williams' life.
Williams was born in Ottawa on May 4, 1916, to Edison and Lura Williams. By 1919 the family had moved to Muskogee, Oklahoma, but returned to Illinois in 1925, settling in Dixon, where Williams graduated from Dixon High School in 1933. After that he moved to Urbana to attend the University of Illinois. There he met his wife, Dorothy Mae Havener. She never remarried and died in Urbana in 2007 at age 90.
Williams entered the Army on Sept. 17, 1943, and after training was assigned to Company L, 3rd Battalion, 12th Infantry Regiment, 4th Infantry Division. He participated in the D-Day invasion of France on June 6, 1944. At the beginning of D-Day the 12th Infantry had 3,800 men. By July 1 that number was reduced to 1,130 men.
At the Hurtgen Forest in Germany, the scene of fierce fighting, Williams was reported missing in action on Nov. 16, 1944. His remains were recovered but deemed unidentifiable and buried. In April of 2019 those remains were exhumed. DNA testing and research determined they were those of Williams.
A documentary about Williams can be viewed on YouTube at https://www.youtube.com/watch?v=4x2wSxGaVFk.