The remains of Word War II Army Private Myron E. Williams, who was born in Ottawa, will soon be laid to rest in Texas almost 80 years after his death.
He will be interred June 2 at Central Texas State Veterans Cemetery in Killeen, Texas, and graveside services will be performed beforehand by Crotty Funeral Home in Belton, Texas, according to a U.S. Army news release Wednesday.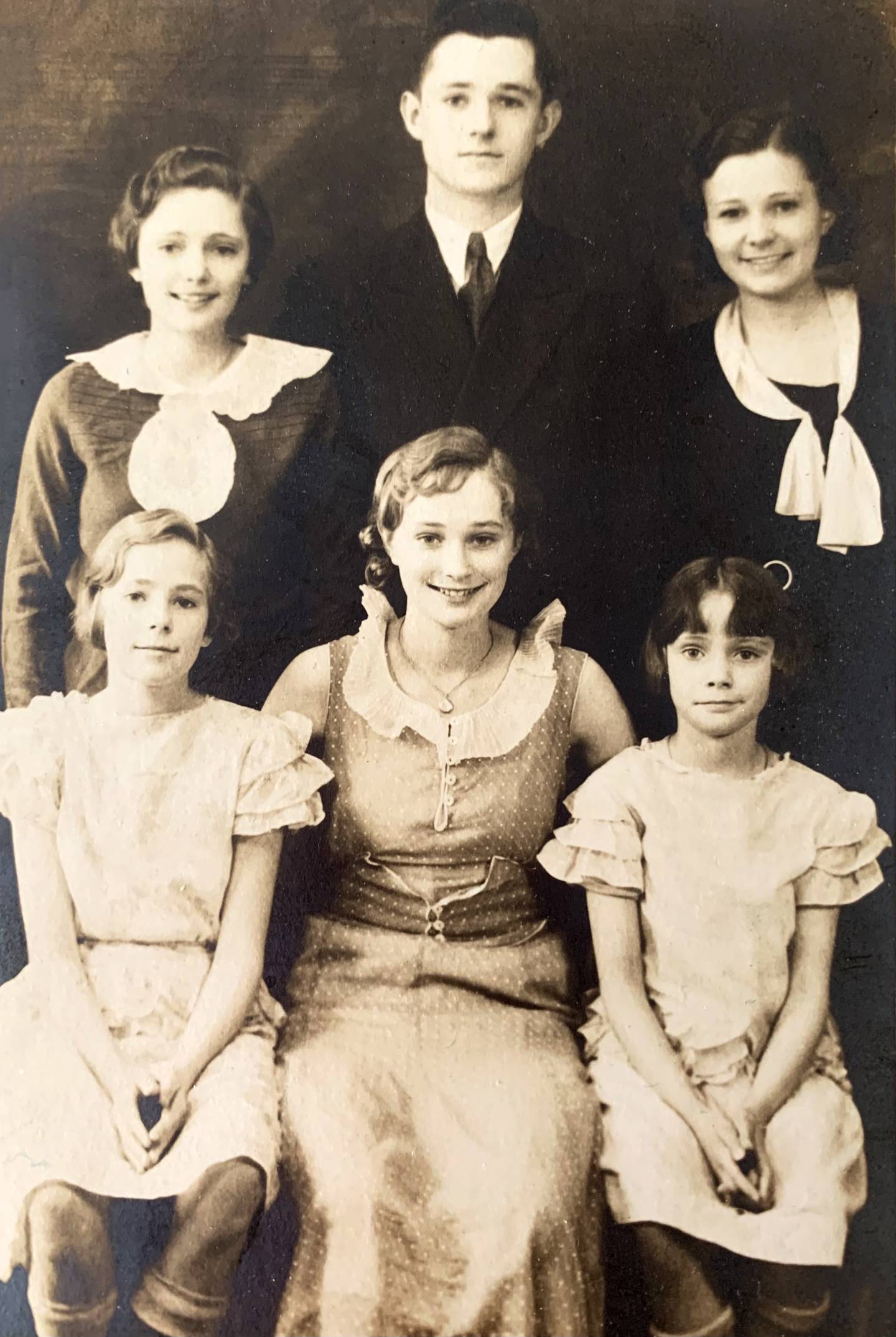 Williams was assigned to Company L, 3rd Battalion, 12th Infantry Regiment, 4th Infantry Division. His unit was battling German forces near Huertgen, Germany, in the Huertgen Forest when he was reported missing in action Nov. 16, 1944, at age 29.
The War Department issued a presumptive finding of death for Williams Nov. 17, 1945, after his body wasn't recovered and he wasn't reported as a prisoner of war.
Following the end of the war, the American Graves Registration Command, tasked with recovering missing American personnel in Europe, conducted several investigations in the Huertgen area between 1946 and 1950, but was unable to recover or identify Williams' remains. He was declared non-recoverable in December 1951.
"Historians with the Defense POW/MIA Accounting Agency studying unresolved American losses in the Huertgen area, determined that one set of unidentified remains, designated X-5432 Neuville, recovered in Germeter and Huertgen, possibly belonged to Williams," according to the release.
The remains that had been buried in Ardennes American Cemetery, an American Battle Monuments Commission site in Neuville-en-Condroz, Belgium, in 1949, were disinterred in April 2019 and sent to the Defense POW/MIA Accounting Agency laboratory at Offutt Air Force Base, Nebraska, for identification.
While analyzing X-5432, DPAA scientists also examined X-5405 Neuville, found only 20 yards from X-5432 in 1947, and discovered the two remains had been comingled.
"Williams was accounted for by the DPAA July 13, 2022, after his remains were identified using circumstantial evidence as well as dental, anthropological, mitochondrial DNA and Y chromosome DNA analysis," according to the release.
His name is recorded on the Walls of the Missing at Netherlands American Cemetery, an American Battle Monuments Commission site in Margraten, Netherlands, along with others still missing from World War II. A rosette will be placed next to his name to indicate he has been accounted for.
Williams was born on May 4, 1915, in Ottawa. He grew up in Dixon and graduated from Dixon High School in 1933. He enrolled in the University of Illinois in 1933 attending through 1936 where he met and married his wife, Dorothy Havener Williams, of Urbana.
According to his obituary, he entered active duty in September 1943 and was assigned to the 12th Infantry Regiment, 4th Infantry Division, which eventually deployed to Devonshire, England in January 1944, moving later to Southbrent, England in May 1944 in preparation for D-Day and the scheduled invasion at UTAH Beach (Tare Green).
However, the strong marine current moved their landing site two kilometers south of La Madeleine in front of the German W-5 stronghold.
"Elements of the 12th Infantry Regiment landed shortly after noon and waded through waist-high water in a flooded swamp area full of ditches and holes for three hours with the Germans firing down on them," according to the obituary.
Eventually making their way to Cherbourgon in June 1944, the 4th Infantry Division and units were directed to the south to the Carentan-Periers area on July 1, 1944. On Aug. 25, 1944, the 12th Infantry Regiment participated in the "Liberation of Paris" operations. By September 1944, the 4th Infantry Division reached Ardennes, France, continuing to Luxembourg, Belgium and reached Liege, Belgium on Sept. 10, stopping for a few weeks for agasoline shortage until Nov. 7, when the 12 Infantry Regiment entered the Hurtgen Forest.
At the beginning of D-Day, the 12th Infantry had consisted of 3,800 personnel, and by July 1, 1944, it was down to 1,130 people.
At the time of his death, Williams was survived by his wife, Dorothy Havener Williams, Urbana, Illinois. In addition, he was survived by five sisters, Geraldine Williams Reid, Mary Williams Zuend, Alice Williams Chase, Juanita Williams Scheppach and Lura Williams Crossley.
Current living relatives are nephews, Douglas Reid, Tampa, Florida, James Reid, Dallas, Texas, Dr. J. William Scheppach, Bend, Oregon, William Crossley, Brazil, Dr. David Crossley, Las Vegas, Nevada, and Elton Crossley of Sequiem, Washington; and nieces, Dianne Chase Mangum, Austin, Texas, Catherine Chase Hernandez, Austin, Texas, Mary Scheppach Carlson, Roseland, Virginia, and Janet Crossley, Nipomo, California.