The Marquette Academy softball team used a seven-run bottom of the fifth – highlighted by a walk-off grand slam by Kaylee Killelea – to top Donovan 12-0 on Tuesday in a Class 1A Grant Park Regional semifinal.
Kealy Rick singled, doubled, homered and drove in four runs for the Crusaders (22-6), who will face the winner of Illinois Lutheran and Grant Park at 11 a.m. Saturday in the championship game.
Avery Durdan (double) and Maisie Lyons also drove in runs. Killelea (5 IP, 3 H, 1 BB, 8 K) earned the win.
Serena 15, Aurora Christian 0 (3 inn.): At Serena, the Huskers exploded for nine runs in the second inning in defeating the Eagles in the Class 1A Serena Regional.
Makayla McNally (two RBIs), Lanee Cole (RBI) and Alexis Linder all had two hits, while Jenna Setchell recorded three RBIs for Serena (20-8), which will play the winner of Walther Christian and Earlville at 4:30 p.m. Friday in the title game. Hannah McNelis had two RBIs, while RayElle Brennan, Paisley Twait, Maddie Glade (double), and Cali Edwards each drove in a run. Glade didn't allow a hit or a walk in three innings of work in the circle.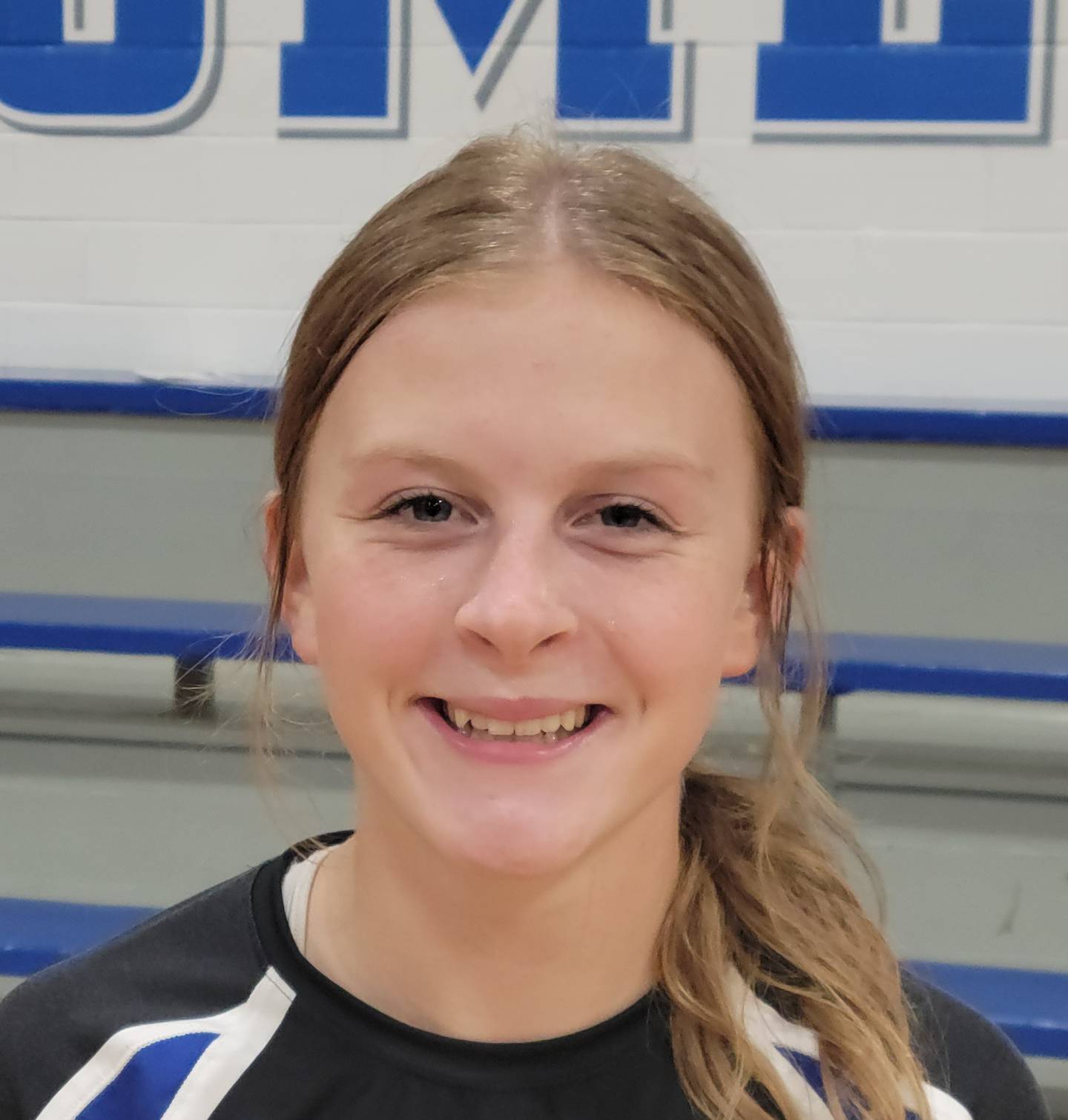 Newark 11, Yorkville Christian 1 (5 inn.): At Newark, the Norsemen plated six runs in the fifth in the victory over the Mustangs in the opening game of the Class 1A Newark Regional.
Taylor Kruser (RBI) and Kaitlyn Schofield (two home runs, two RBIs) each had three hits to pace Newark, which will face the winner of Indian Creek and Hope Academy at 4:30 p.m. Friday in the championship game.
Danica Peshia (two home runs, four RBIs), Kodi Rizzo (triple, four RBIs) and Kate Bromeland all had two hits. Kruser (5 IP, 2 H, 1 ER, 0 BB, 15 K) earned the pitching victory.
Sandwich 6, Aurora Rosary 0: At Johnsburg, the Indians – behind a two-hit shutout by Aubrey Cyr – blanked the Royals in the opening game of the Class 2A Johnsburg Regional to advance to Saturday's 2 p.m. title game against the winner of Aurora Central Catholic and Johnsburg.
Cyr didn't issue a walk, struck out eight and threw 69 of her 86 pitches for strikes. Peyton Dudzik and Allison Olson both doubled, homered and had two RBIs. Breanna Sexton added two hits and two RBIs.
Knoxville 10, Fieldcrest 6: At Minonk, the Knights (4-17) dropped the opener of their own Class 2A regional to the Blue Bullets.
GIRLS SOCCER
Metamora 3, Ottawa 0: At Streator YMCA, the Pirates fell in their Class 2A Streator Regional contest against the Redbirds.
BOYS TENNIS
Streator 4, East Peoria 1: At SHS Athletic Field courts, the Bulldogs took two of three singles matches and swept a pair of doubles matches in the win over the Raiders to finish up the regular season.
The No. 1 doubles team of Brenden Christensen/Andrew Vogel (6-2, 6-0) and No. 2 duo of Izak Gallik/Quinn Baker (6-2, 6-2) earned wins, as did singles players No. 2 Brad Minick (6-4, 6-2) and No. 3 Delroy Jones (6-1, 6-2).
Ottawa 5, Mendota 0: At Mendota on Monday, the Pirates finished off their regular season with a sweep of the host Trojans.
Ottawa's victories came from Sebastian Cabrera (6-1, 6-0) and Trevor Mortenson (6-2, 6-1) in singles, and by the doubles teams of Adam Gross/Noah Gross (6-1, 6-1), Alan Sifuentes/Rylan Salas (6-0, 6-0) and Landen Thorsen/Ethan Cela (7-6 (2), 6-4).