Ottawa sophomore guard/forward Marlie Orlandi and Fieldcrest senior guard Ashlyn May have both been named to Associated Press All-State basketball teams.
Orlandi was voted honorable mention on the Class 3A squad after averaging 14.7 points, 4.1 rebounds, two assists and 2.6 steals to help lead the Pirates to a 25-7 record and a spot in the Class 3A Ottawa Regional championship game against Geneseo.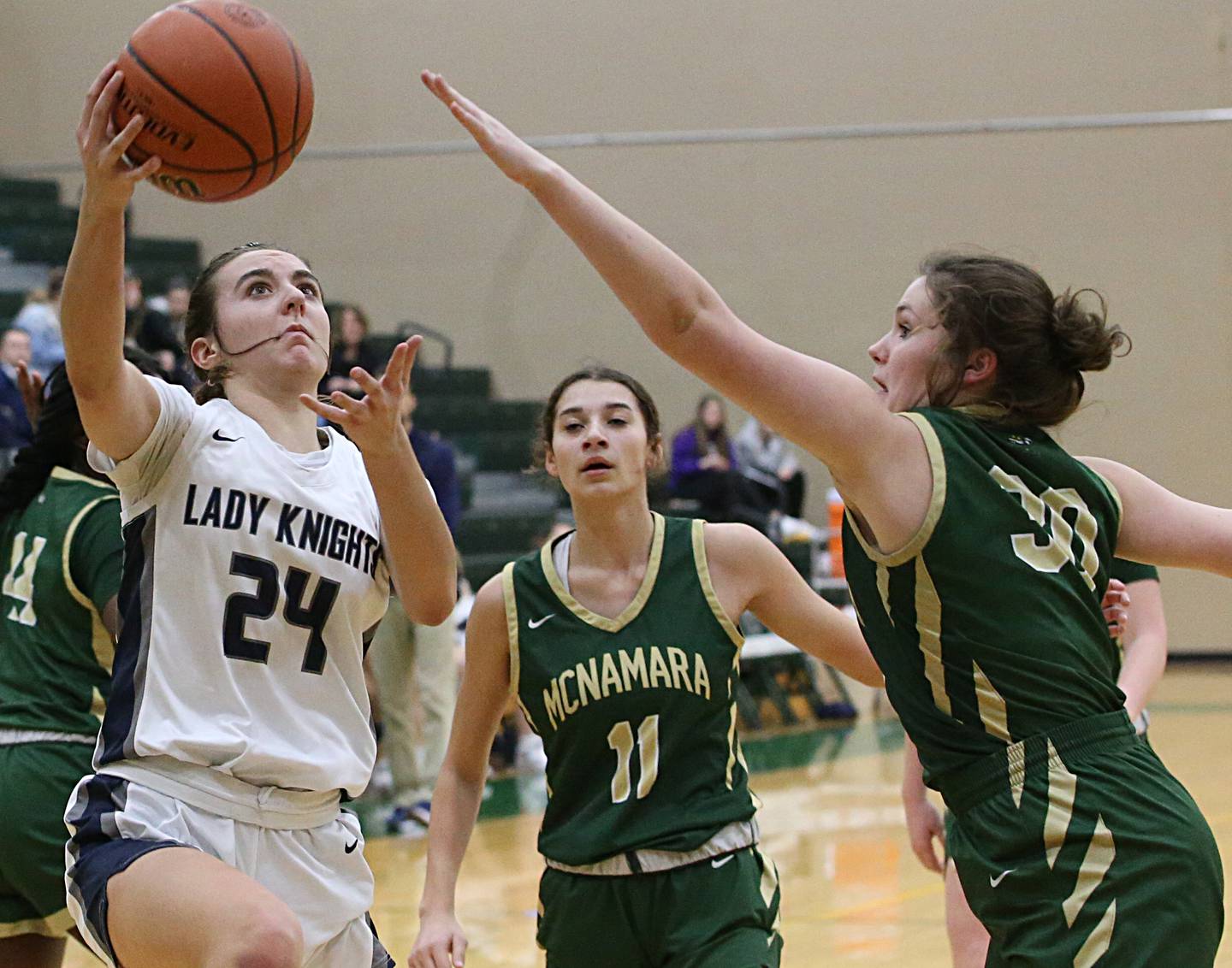 May earned a spot on the Class 2A second team after recording averages of 14 points, 4.2 assists, 3.8 steals, 3.5 rebounds, while also hitting 58% from the field and 78% from the free-throw line. She helped the Knights finish 32-3 and repeat as an Elite Eight qualifier and Heart of Illinois Conference champion.
May also was a unanimous All-HOIC selection and an HOIC All-Defense first-team pick.
Junior Kaitlin White was voted first-team all-conference, while seniors Haley Carver and Carolyn Megow were named to the second team.
It is the first time in HOIC history that four players from the same team were voted first or second-team All-HOIC.
Ottawa has 5 grab All-Interstate 8 Conference honors
Senior Grace Carroll and sophomore Marlie Orlandi were unanimous first-team selections to the All-Interstate 8 Conference team, while sophomore Hailey Larsen was an honorable mention pick for the girls.
The boys had senior Payton Knoll receive a first-team selection Classmate Levi Sheehan earned honorable mention.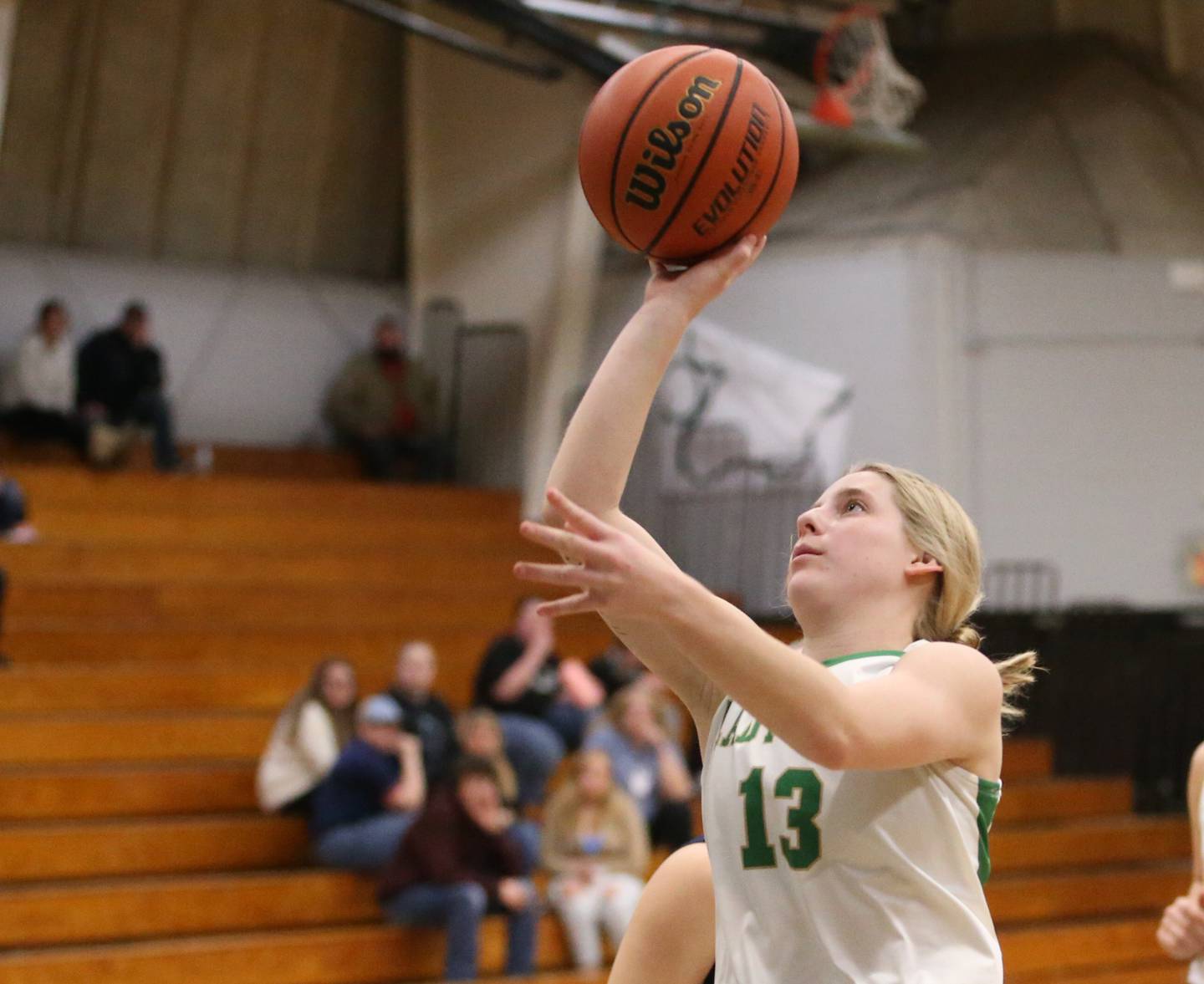 Seneca's Kennedy Hartwig voted Tri-County Conference MVP
Seneca senior Kennedy Hartwig has been selected as the Tri-County Conference MVP.
Hartwig also was selected unanimously to the All-TCC first team along with Putnam County junior Ava Hatton, Marquette junior Lilly Craig and Roanoke-Benson senior Lexi Weldron. R-B freshman Brianna Harms rounded out the first team.
Marquette sophomore Avery Durdan and Seneca sophomore's Alyssa Zellers and Ella Sterling were third-team picks.
LTC champ Serena lands 3, Newark 2 on all-conference team
Undefeated Little Ten Conference regular-season and tournament champion Serena had three players voted to the all-conference team.
Juniors Paisley Twait (13.1 ppg, 5.8 rpg, 3.3 apg, 2.7 spg) and Makayla McNally (8.6 ppg, 7.4 rpg, 2.0 spg) were repeat selections, with Twait now a two-time unanimous honoree. Sophomore Jenna Setchell (12.1 ppg, 4.5 rpg, 3.0 apg, 3.2 spg) also was voted to the 10-member club.
Newark senior Taylor Kruser (4.0 ppg, 6.0 rpg, 5.0 spg) and junior Kiara Wesseh (11.5 ppg, 5.0 rpg, 6.0 spg) were unanimous selections, as was Somonauk senior Josie Rader (13.4 ppg, 6.9 rpg, 3.5 apg, 2.9 spg, 1.0 bpg) for a second consecutive season. Earlville junior Madyson Olson (18.3 ppg, 6.9 rpg, 3.7 apg, 5.5 spg) was also named to the team.
The team was rounded out by senior Devin Werner and freshman Anna Herrmann from Hinckley-Big Rock and sophomore Isabella Truner from Indian Creek.
Streator has 4 voted to All-ICE Conference teams
Streator juniors Logan Aukland, Christian Benning and Landon Muntz earned spots on the All-Illinois Central Eight Conference team on the boys side, while Cailey Gwaltney earned the honor on the girls side.