Tom Bennett, R-Gibson City, will be moving from the Illinois House of Representatives to the state Senate.
Bennett, who was re-elected to represent the 106th House District in November, was selected Saturday to succeed Jason Barickman in the 53rd Senate District, after Barickman resigned in December. The 53rd District now takes in southern La Salle County, southern Bureau County and a portion of Putnam County, including Streator.
County chairs Larry Smith (La Salle County), Barry Welbers (Bureau County), Jeff Orr (Ford County), Eric Werden (Grundy County), Lyle Behrends (Iroquois County), Dave Rice (Livingston County), Dave Lueders (Marshall County), Dennis Grundler (McLean County), Chuck Weaver (Peoria County), Jacob Frund (Putnam County), Jim Rule (Tazewell County), Tim Ozinga (Will County) and Tim Ruestman (Woodford County) met Saturday in Pontiac to make the appointment.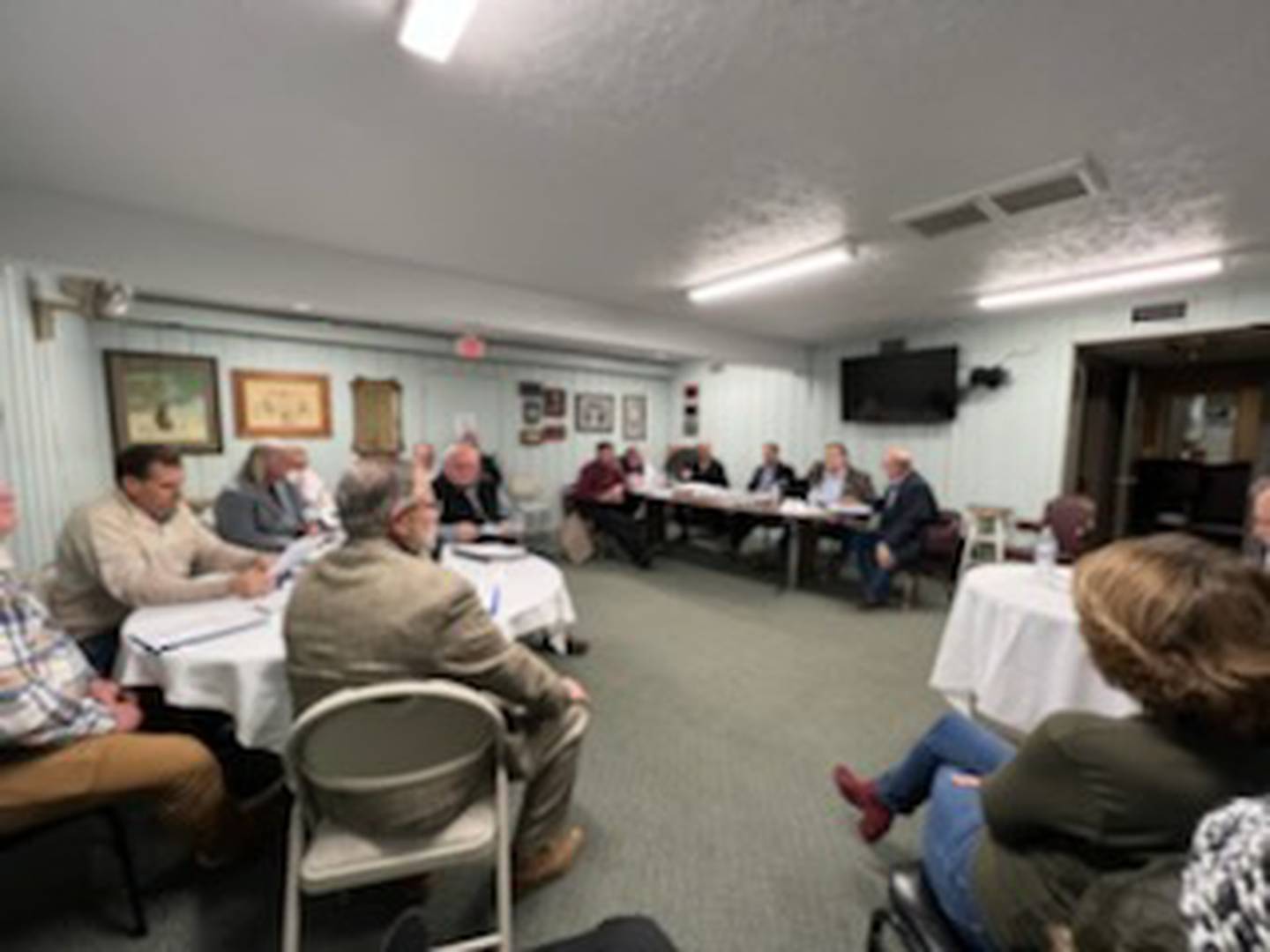 All of the chairs, with the exception of McLean County's, voted in favor of Bennett. There were five candidates who expressed interest in the senate position, with Stan Nord receiving McLean's County's vote.
Bennett's successor in the House will be selected in a similar fashion at a later date.
Each of the candidates gave a presentation and answered questions Saturday at the public meeting.
"I think we made a good decision," said Smith, who chairs the GOP in La Salle County. "There were five good choices, but (Rep. Bennett) was impressive."
Bennett was first elected to the Illinois House of Representatives in 2012. He served as assistant minority leader, in addition to key roles on education and public safety-related committees. He worked as a high school science teacher at Gibson City-Melvin-Sibley and an IT manager at State Farm. He earned a BS in Education, BS in Applied Computer Science, an MBA and a Doctorate of Business Administration. He and his wife Kathleen have two children and five grandchildren.
With redistricting, Bennett's House district shifted northward, reaching the Interstate 80 corridor. The 106th Illinois House District contains all or part of Ford, Grundy, Iroquois, La Salle, Livingston and McLean counties.