OTTAWA – There is a school of thought that if a team has a lockdown ace pitcher, that team should not save that pitcher for the next postseason game down the road because the season could end with him not on the mound.
Newark coach Josh Cooper had no such thought. He had every confidence in Cade Wheeler and the sophomore came through with flying colors.
While some were expecting NHS to use ace Joe Martin in Thursday's Class 1A regional opener against Serena, it was Wheeler – owner of a seven-inning, 1-0 shutout over No. 4 seeded Somonauk early this season – took the mound and was spot on throughout. By mixing his pitches well, he limited the Huskers to just three hits and no runs over seven innings to lead his team to a 4-0 victory at Masinelli Field.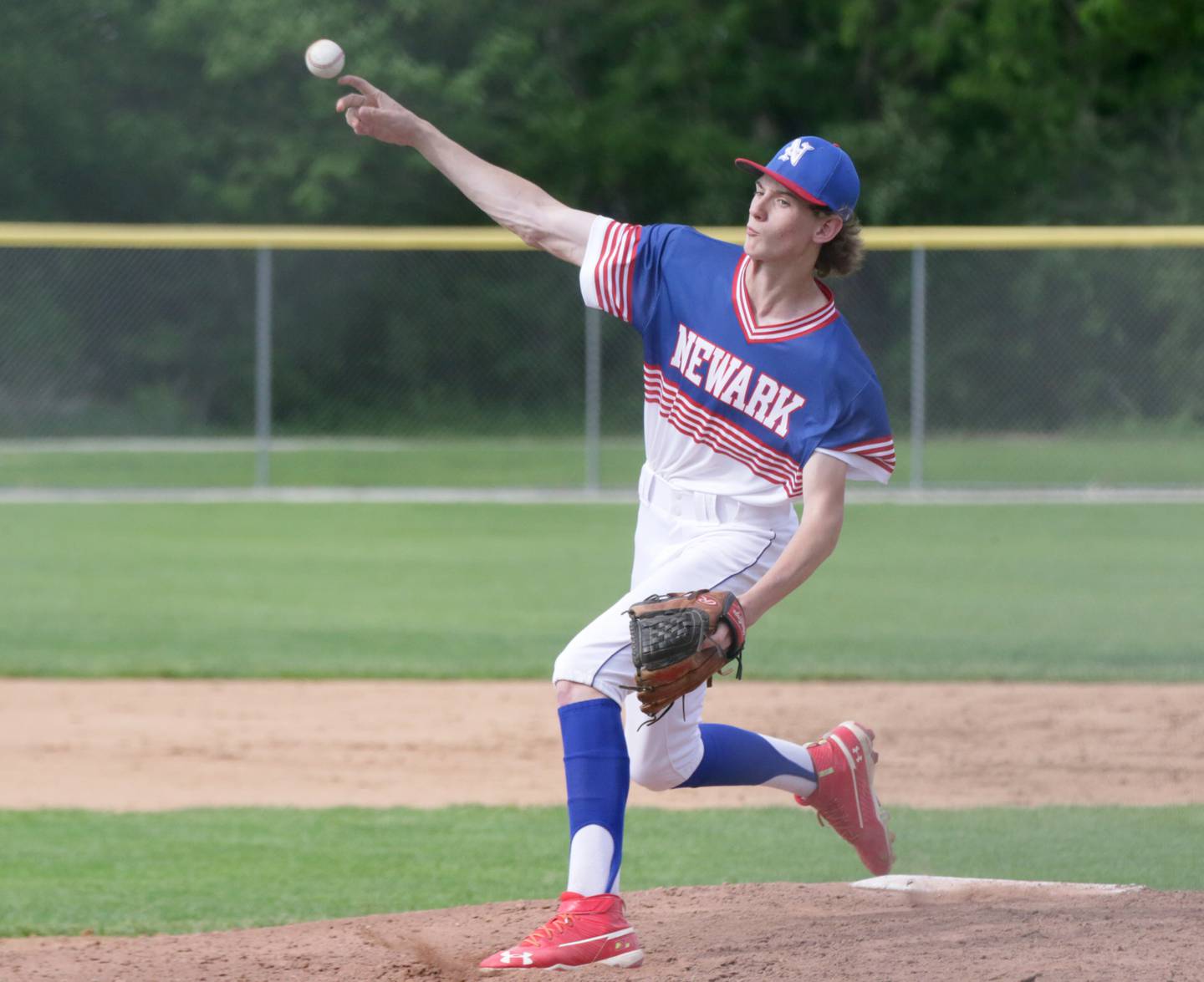 While his teammates nicked Huskers starter Cam Figgins for just one unearned run through the first five innings, the three-run rally in the home sixth was more than enough for the tall, thin right-hander, who walked three, struck out five and allowed only one runner to get as far as third base.
Newark (21-7) will now have Martin available for all 105 pitches worth when it takes on No. 1-seeded Marquette (27-3) for the regional title at 11 a.m. at Masinelli, weather permitting. Serena sees its season end at 15-12.
"When he's hitting his spots, Cade is as good as anybody," Cooper said. "It's a team sport for a reason. You need multiple people to step up and pitch, especially in the postseason with pitch counts and everything. I believe in pitch counts and protecting young arms, but it shows that you can't throw the same person every day. That's why games like St. Bede-Marquette happen.
"It's postseason baseball. No cares about your record or your stats during the regular season. It's 0-0 right now and may the better performing team win. It's a love/hate relationship and today, it's love."
Wheeler allowed two runners on twice: with one out in the second on a walk to Leo Brennan and a single by Carson Baker that sent Brennan to third, and in the third frame on a single by Tanner Faivre and a walk to Cole Shannon.
The only other Huskers hit was a single by Brennan leading off the fourth.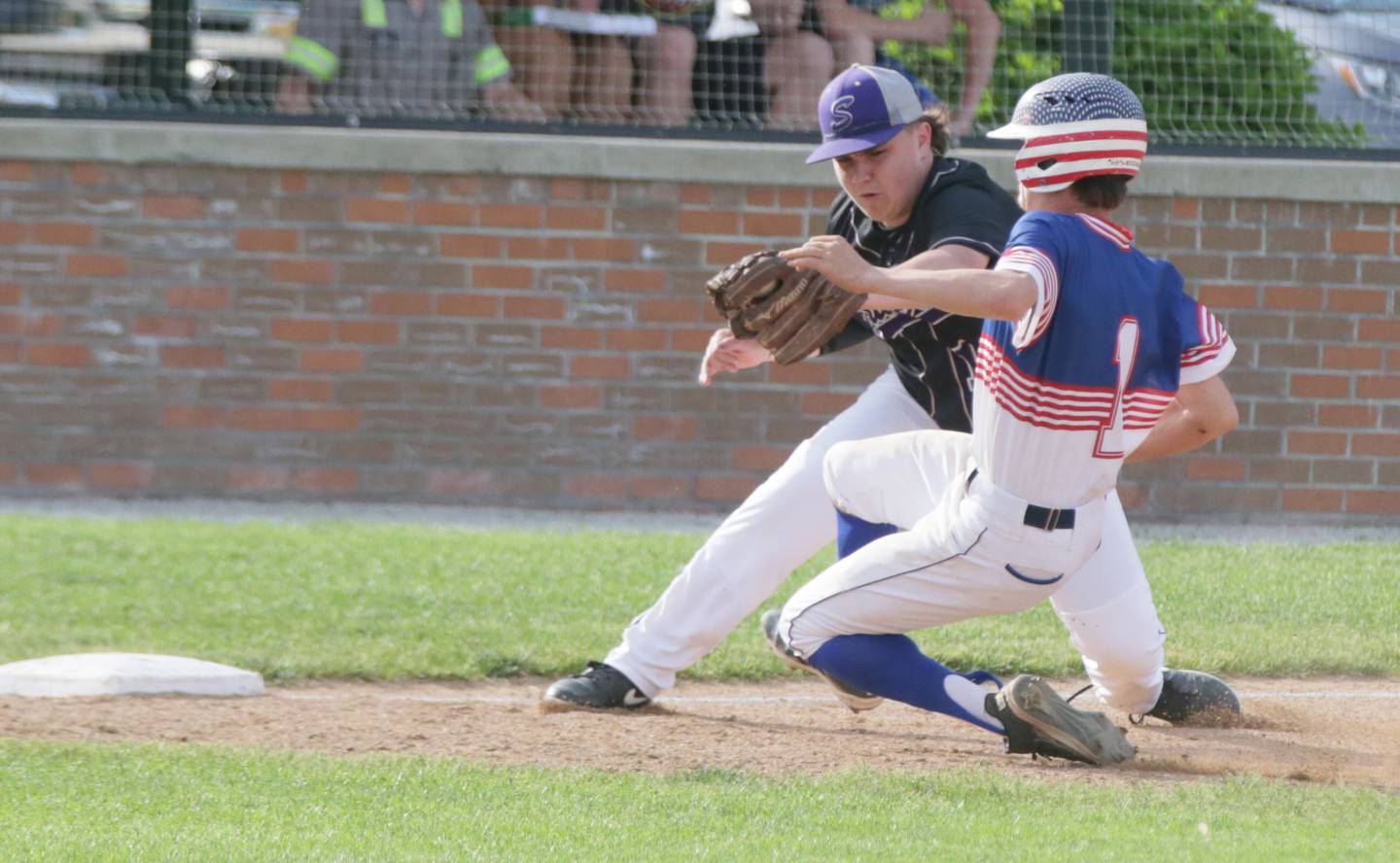 In the home half of that inning, errors around a single by Mitchell Kruser plated Lucas Pasakarnis for a 1-0 NHS lead.
"My mind coming in today was to throw a lot of sliders because I'm very confident in my slider," Wheeler said, "keeping it in the zone and letting them hit the ball because I know we have a great defense and I completely trust everybody to make the plays behind me.
"That first run was huge because I have the confidence in myself to get the job done, but those extra three, I'll take them."
The Norsemen chased Figgins in the sixth with consecutive singles by Pasakarnis, Mitchell Kruser, Martin and Cole Reibel, the last two driving in one run and two runs, respectively. Baker came on to finish, but the damage was done.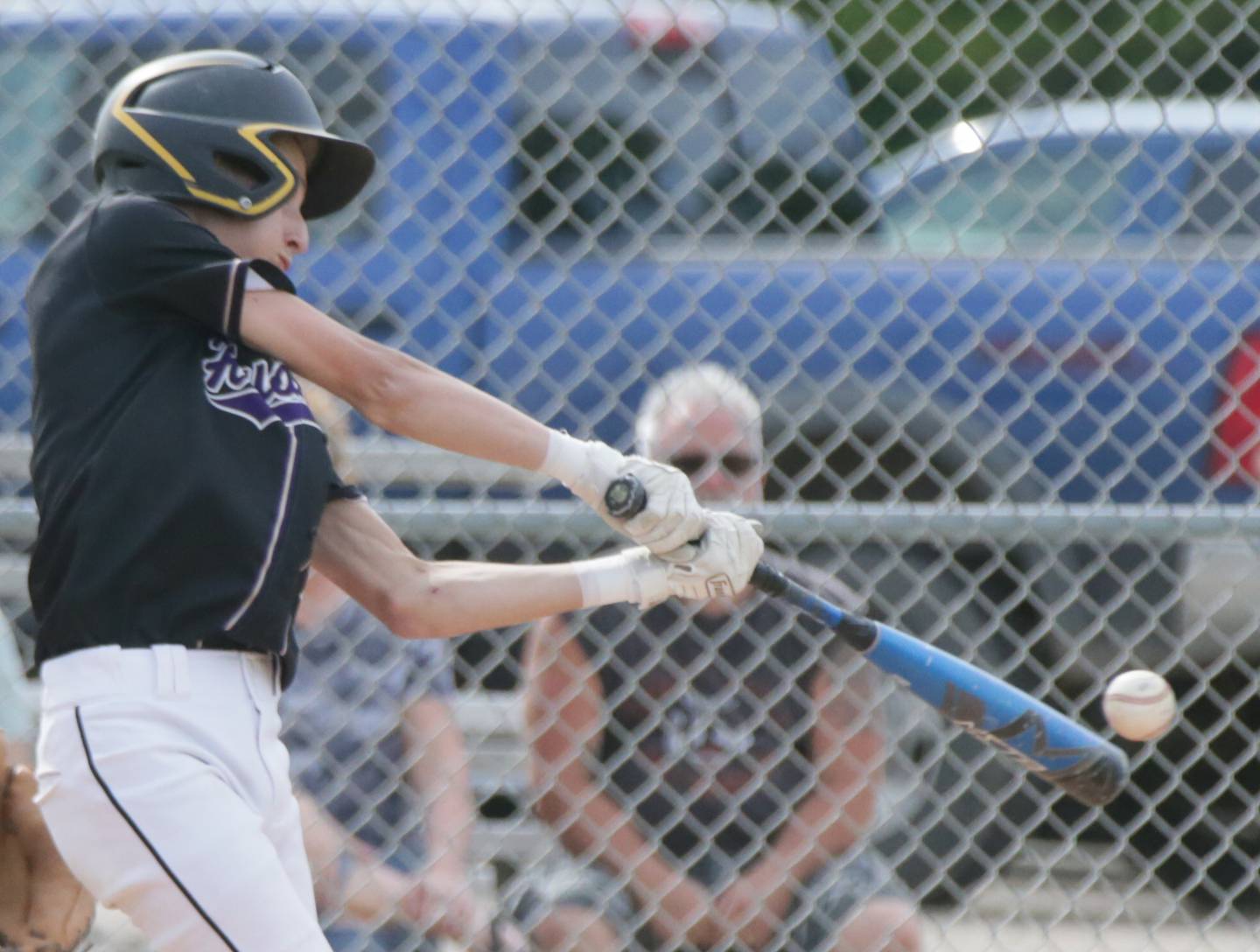 "I really thought we'd put up some runs today," Serena coach Chad Baker said. "We struggled against Martin in the two other (Little Ten Conference) games we played them. Cam kept us in the ballgame with a really good outing, but we just couldn't capitalize on the opportunities we had. (Wheeler) kept us off balance with that kinda slinger curveball and we just didn't have it at the plate today. I was hoping the second or third time through the order our guys might have picked that up better than we did. That's the way it goes sometimes when you're aggressive.
"It was a good season for us, with our only losses in the conference to Martin twice and to (Brendan) Roberts from Somonauk twice. We had a good year offensively except for against those two guys … You have to play flawlessly when you get to this time of year, and we weren't able to do that."