STREATOR — On one of the warmest days of the year, the Streator boys tennis team bounced back from Tuesday's loss to Ottawa with a solid 5-0 victory over St. Bede Academy on Thursday afternoon at the courts at the SHS Athletic Fields.
The Bulldogs (5-8) swept both singles matches against the Bruins and also earned shutout triumphs in the top two doubles spots, while the No. 3 duo of Brad Minick and Izak Gallik won by forfeit.
In what turned out to be the most competitive match of the dual, Streator's Ryan Beck won the opening set against St. Bede's George Guo, but needed a late rally in the second set to finish off a 6-1, 7-6 (7-0) victory.
"He's a freshman, but he's played a lot of competitive tennis growing up," Streator coach John Sandoval said. "He has very good skills and a ton of potential, but he's still struggling with getting a little upset when his opponent makes a good shot. We talk all the time about those things are going to happen, but it's your ability to let it go and move on to the next point. He'll get there.
"Like today, he won the first set, then fell behind in the second. However, he was able to fight back, get it to a tiebreaker and really turn it on. He has a tremendous winning drive and wants to improve, and I think today's match really showed that."
At No. 1 doubles, Brenden Christensen and Andrew Vogel defeated SBA's Trenton Acuncius and Michael Shaw 6-0, 6-0; while at No. 2 doubles, the Bulldogs' Cooper Wahl and Quinn Baker rolled to a 6-0, 6-0 win over the Bruins' Solomon Zhang and Dominic Fonduroli.
"Our two doubles teams that competed today were solid," Sandoval said. "Cooper Wahl is a senior, but the other doubles kids are underclassmen. If those younger guys stick together, the Streator teams over the next couple of seasons are going to be tough. Overall, every single player has improved from Day 1 until today, and that's all you can really ask for as a coach."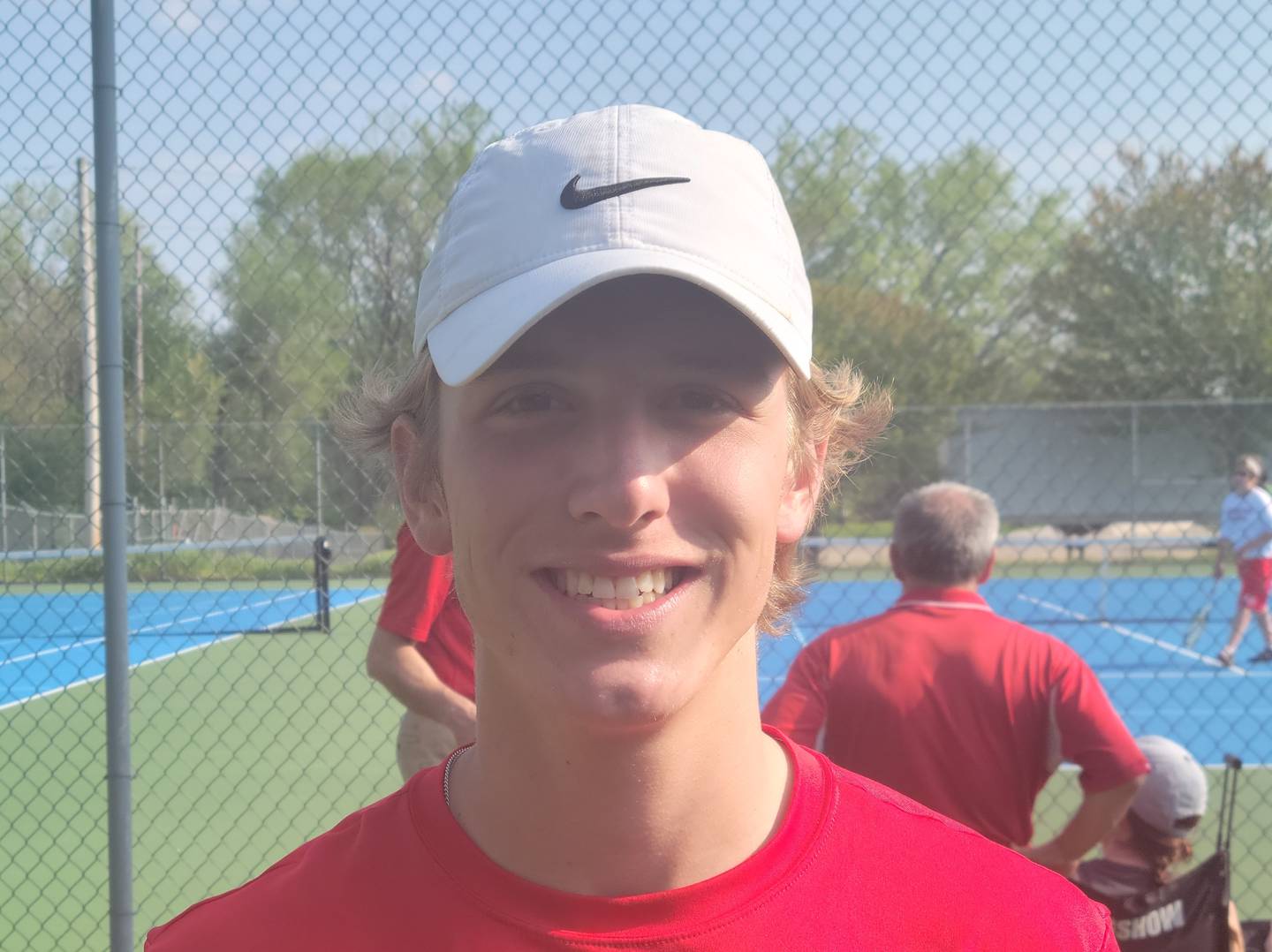 In the No. 1 singles match, Streator senior Davey Rashid topped St. Bede senior Jack Wallace 6-2, 6-0.
"We had already played each other twice this season ... and had a chance to talk and get to know each other," Rashid said. "We actually have a lot in common. Even after beating him a couple of times already, I came in prepared today. I struggled a little bit with my volley after first serve going to the net, and that is an aspect of the game that is really important in sectional and hopefully the state meet.
"I was able to get things back on track with that in the second set and get my confidence back with it."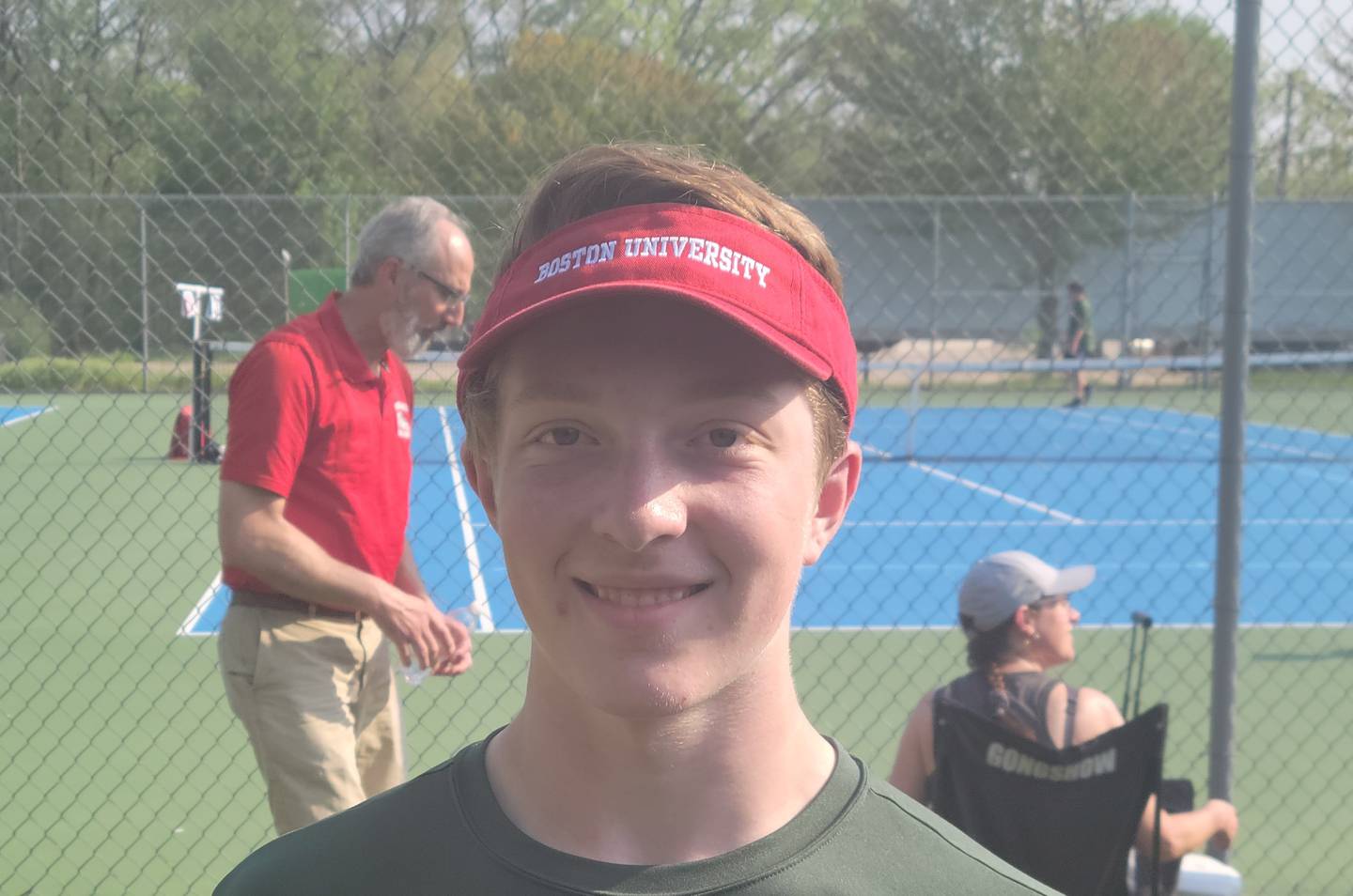 Wallace said that despite the loss, he improved on one facet of his game he felt wasn't very good in the previous two meetings this season.
"I definitely served a lot better, and really, I just feel I played a better match against him today," Wallace said. "I was able to get a large majority of my first serves in without taking any pace off. It's hard to win with soft serving, but especially against someone like Davey, who is a super-talented player. I felt like today because of my service game there were a lot more rallies, which gave me a better chance of winning points than him just jumping on an easy-to-return serve.
"Playing someone like Davey is enjoyable for me. I don't really get too wrapped up in winning or losing. I just want to do the best I can, and I feel playing against players like Davey, a guy who plays at a high level, is a super-fun challenge. He played a really solid match against me again today."
Streator is next in action on Saturday starting at 9 a.m. as they host a multi-team tournament, while St. Bede hosts Sterling Newman on Friday at 4:30 p.m.