Rob Schwiesow and Nick Wickman sat in the same Grundy Area Vocational Center classroom 22 years ago, watching the events of Sept. 11, 2001, unfold.
They were students and best friends then. They both decided that day that they would join the U.S. Navy. That didn't quite come to fruition, but both ended up in the military, and their friendship has held ever since.
"That day holds a special recollection for both of us," Schwiesow said. "We always take time during that day to talk to the students, and, naturally, that pushed us into the global War on Terrorism. Nick and I made the decision right then that we were going to join the military."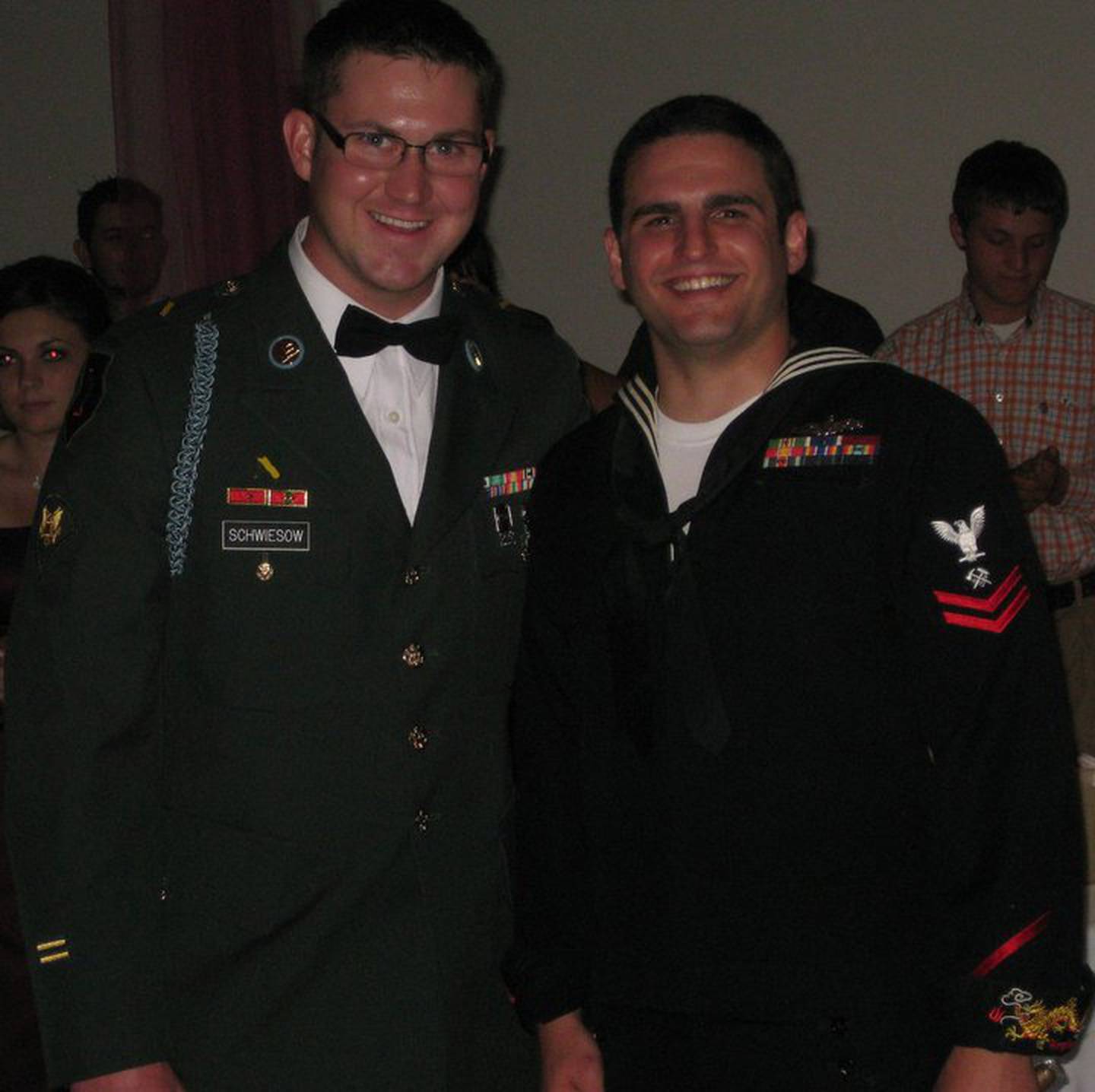 Wickman held onto their plan and joined the Navy in 2007, intending to become a Navy SEAL, but ended up as a hull technician. That's where he learned welding, pipe fitting, sheet metal work, firefighting, damage and flood control and more. Wickman's job in the Navy was to fix problems with the ship.
It's probably best that Schwiesow chose the U.S. Army instead. He joked that he doesn't like boats for as long as he can remember. Schwiesow joined the Army as an infantryman in December 2007, making good on his promise with Wickman when they were kids.
Schwiesow did two back-to-back tours in Iraq and was stationed in Fort Riley, Kansas, as his primary location. Wickman did more traveling. He was first stationed in Guam before getting sent on recruiting duty to Buffalo, New York, and Virginia.
Wickman went back and forth to Africa and Sicily and spent time in Asia. He said his favorite places were either Sicily or Japan.
"It's a toss-up between Italy, where I was for almost a year and I just loved it there, and Japan. I really, really enjoyed Japan." Wickman said. "They're contrasting cultures. Italy was more laid back and you had a lot more of that old European lifestyle."
He lived in Tokyo, where he said isn't laid back. He said it's more like New York City, full of hustle and bustle with new technology not seen anywhere else.
Both men bring years of worldly experience from their time in the military and lifelong hobby of cars into the classroom at the GAVC auto shop.
Wickman said they discovered juniors and seniors are starting to understand when it's time to be serious and when it's time to have fun, something they're familiar with from their time in the military.
"That's one good thing about what I brought over from my military experience: leadership and organizational skills," Wickman said. "We have 28 students working on six or seven different cars at a time."
Wickman said he and Schwiesow divide the students into groups and set up a task list. That way, it stays organized. It's not mass chaos of 20 high-schoolers running around with power tools.
Schwiesow said their work in the classroom works the same way as their friendship.
"We're totally different people, and a lot of times that doesn't work out in co-teaching," Schwiesow said. "We don't teach separate classes and our differences mesh really well. We bring different levels and layers of discipline, and we believe in discipline. It's an important factor in the classroom and getting kids the structure and value they truly crave. That comes from our military backgrounds."
Schwiesow discovered that respect is a two-way street with the students.
"We respect them and they respect us," Schwiesow said. "You can't believe what they'll do for you. They'll come together, listen and pay attention when they have that level of respect. It's pretty cool."
Neither veteran left the military with the intention of teaching, and Schwiesow came to teaching first. He left the military with the expectation that he'd find a job immediately.
"Unfortunately, that's a little fib the U.S. military tells its veterans that are getting out," Schwiesow said, jokingly. "It was about 18 months later that I was at the gym and ran into the assistant director of the GAVC. He asked if I still work on cars."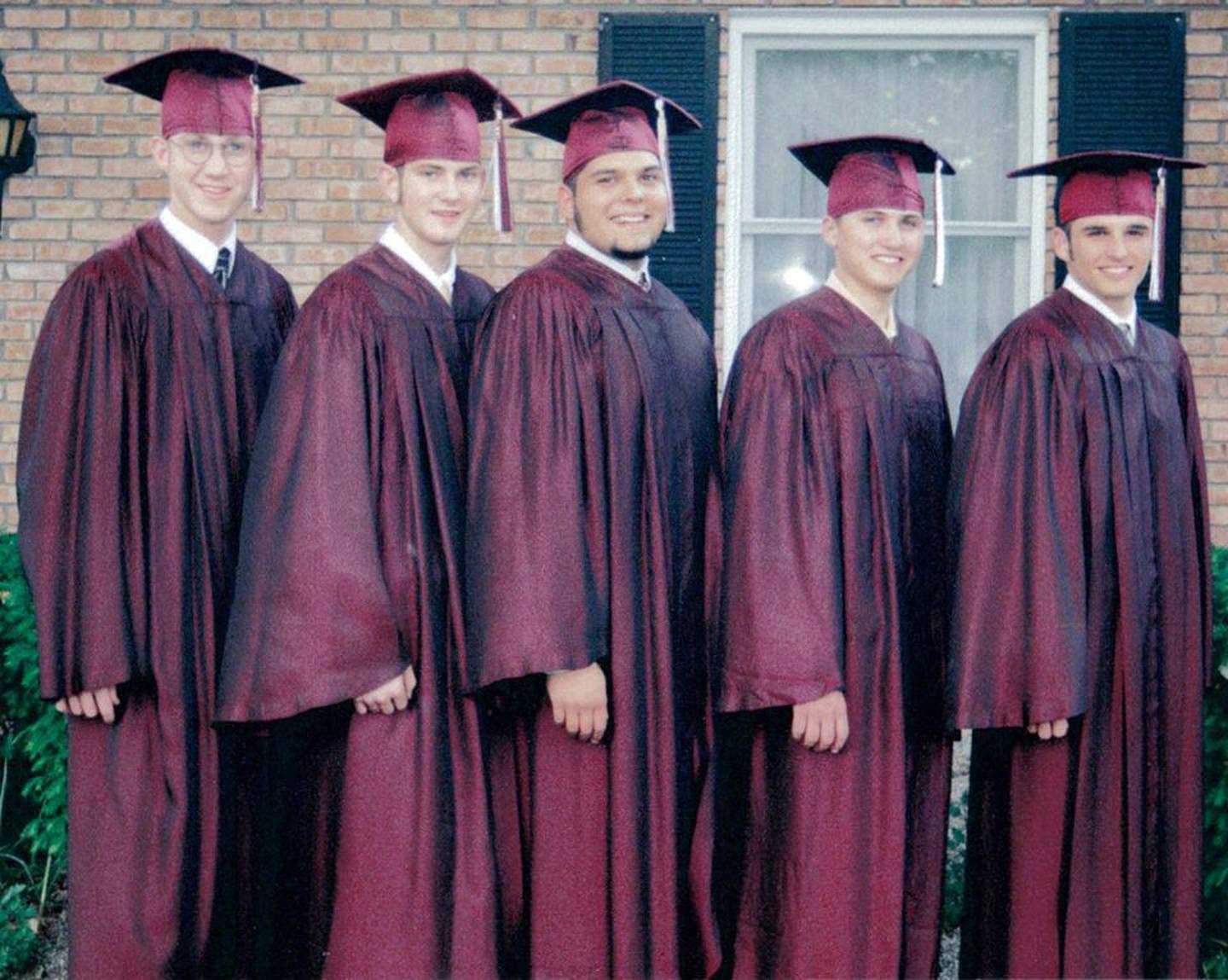 He told Schwiesow about a position as assistant automotive teacher, so Schwiesow cleaned himself up, put on a suit and came in for the interview. He got his start Aug. 14, 2012.
"It came natural," Schwiesow said. "I had no formal training in either genre of my career, but I took it upon myself to really learn. I started working on cars on the side to learn more, and then I went to Joliet Junior College and got an associate degree in automotive technology."
He spent five years as an assistant before getting the opportunity to become the lead teacher. That left his position open at the same time Wickman was moving back to the area from New York.
"He happened to call me up and said, 'hey, we're looking for an auto instructor. Why don't you put an application in?'" Wickman said. "So I did and three weeks later, I was packing up the family and moving back home."
That was seven years ago, and they've been teaching together ever since.
Wickman said he spends his time outside the classroom with his three kids while tinkering with his grandpa's 1960 Ford pickup truck, in the hopes of eventually taking it to Morris Cruise Nights.
Schwiesow spends all his time working on cars, whether he's at the GAVC or at home, running American Heritage Garage. He restores classic cars, muscle cars and hot rods. He works seven days a week and said he loves every second of it.