Military families in need don't need to wait for Christmas for some aid from St. Nick. Operation St. Nick kicks off its Davidson Family Military Program in Grundy County on Memorial Day, and applications are being accepted through Tuesday, July 4.
Operation St. Nick's founder Joe Schmitz said he and his committee go through the applications starting in July, and they help those in need from there.
The military program has been renamed after the Davidson family after a donation in memory of Lorraine Davidson allowed the military program to increase from $2,500 per family per year to up to $5,000.
Operation St. Nick helped 19 families last year, spending $61,013 on everything from helping out with bills, helping pay mortgages and reconnecting veterans and soldiers overseas with their families.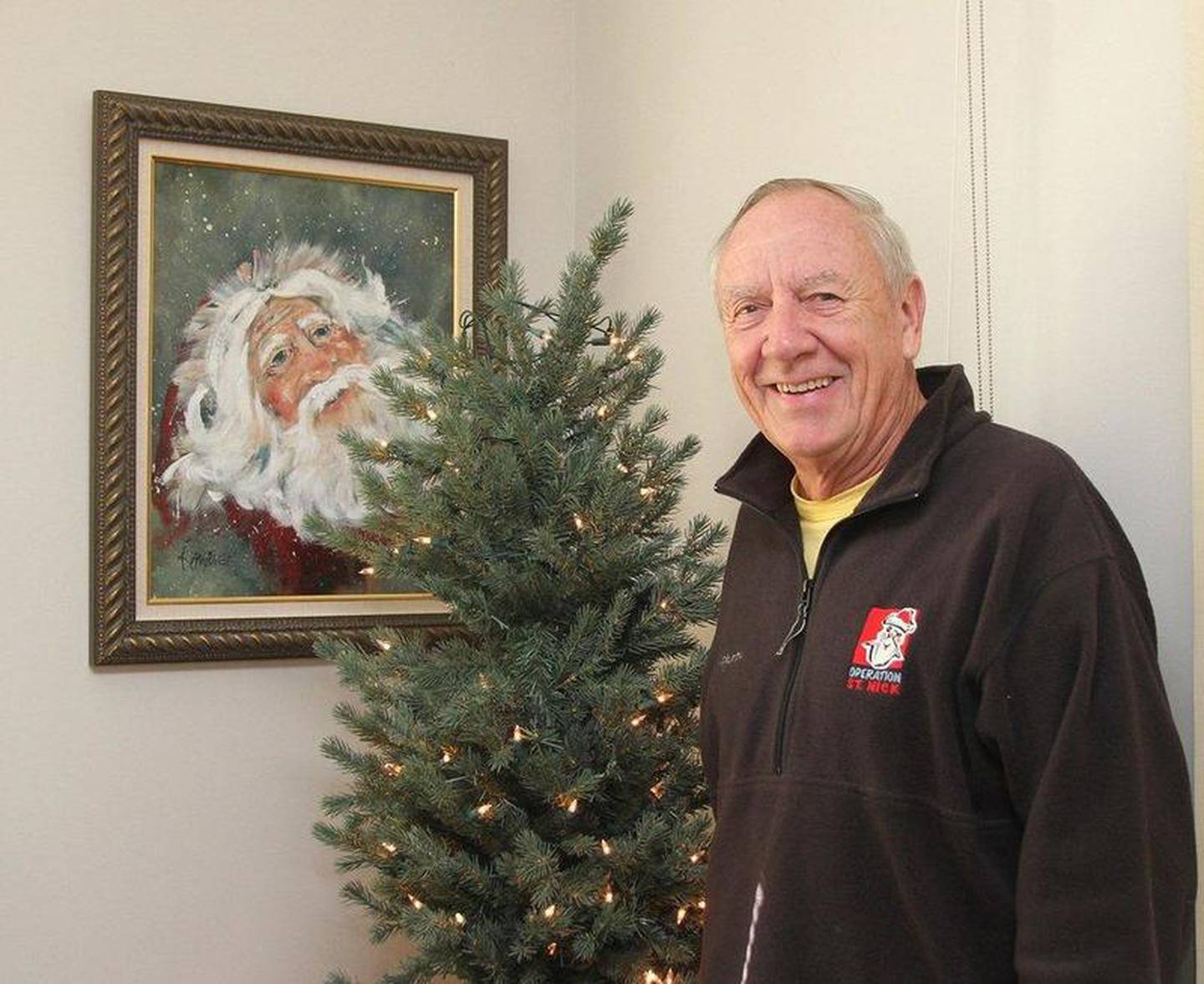 "We've done everything from bringing servicemen home from Germany or Hawaii for the holidays to surprise their families, to helping vets with their mortgages and just getting their bills paid up," Schmitz said.
Schmitz said there's a veteran who Operation St. Nick helped get his family to Disney World, and another who they helped get a laptop so he could see his children over a video call.
Another veteran was off work and needed help paying his rent so he didn't get evicted, and another needed new appliances.
Operation St. Nick has helped 159 veterans since it started its military program 12 years ago, spending more than $346,330 in the process.
Schmitz said Operation St. Nick started in Streator, at first, with the idea coming to him 40 years ago based off of work his father did with the Tavern Keepers League. Schmitz and his wife just did food baskets in 1979, the first year in Morris, until someone gave him $500 to make an impact on a family.
Operation St. Nick raises funds through an auction that takes place live on the 103.1 WCSJ-FM radio station. Last year, the organization raised a record $227,000.
To be eligible for Operation St. Nick, participants must be a resident of Grundy County currently in the military or having been honorably discharged. The application form is available at gr.shawlocal.com/opstnick2023 or by picking up a form at any of Grundy Bank's 3 drive-up facilities, two of which are in Morris and one that is in Wilmington. These forms can be mailed to Operation St. Nick, P.O. Box 781, Morris, IL, 60450. Applications are being accepted until 5 p.m. on July 4.