Don't miss Santa's arrival in Morris — the city's annual lighted holiday parade begins at 5:30 p.m. on Friday and starts at the courthouse and ends with the lighting of Chapin Park.
This holiday tradition is guaranteed to bring fun for the entire family with ample events, including the window walk, lantern making at Eagle's Hall, enchanting horse drawn carriages, and the Coal City Madrigals caroling throughout downtown Morris, all preparing for the arrival of Father Christmas himself.
Julie Applegate, chairwoman for Home for the Holidays and executive director of the Morris Downtown Development Partnership, expected this year's parade to attract attention.
"It is unique to have a nighttime parade," Applegate said. "We have about 25 entries so far, but we always get a lot at the end. So, we are pretty optimistic that we will have a good size parade again this year."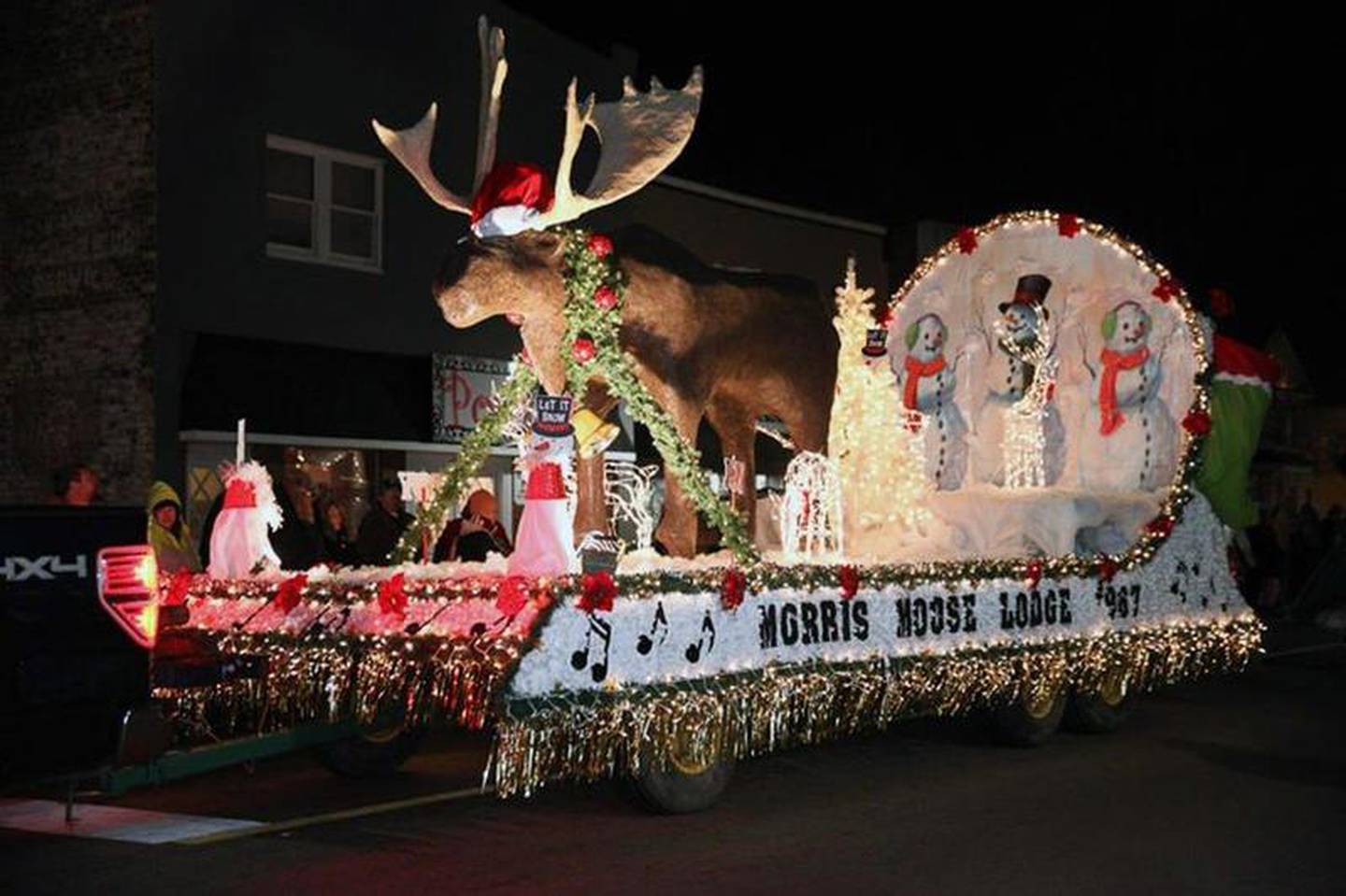 The parade will feature numerous floats, cars, bands, choirs and dancers, all lit up for the procession into Chapin park for the lightning ceremony. Each float will have its own holiday theme ranging from the Grinch to a Nativity scene.
The Morris Public Library is taking a different approach, the volunteers will be dressed as literary snowmen.The snowmen will showcase interpretations from the staff's favorite books, ranging from picture books to adult mysteries.
"It has been a long time since the library has participated in the parade," said Rose Nowak the Program Manager and Team Services Associate for the Morris Public Library.
"We have been trying to really look at how we can interact better with the community and remind people that we are more than books," Nowakn said. "We offer a lot of fun programs and other resources that the community has come to know, love and expect."
Aside from welcoming Santa to town, the parade will feature characters such as Mickey and Minnie Mouse.
The lighting of Chapin Park will begin directly after the parade but don't forget to enjoy a hot chocolate served by Scout Troop 469, visits with Santa (don't forget a camera), and horse drawn sleigh rides.