COAL CITY – After spending much of the last year putting on outdoor productions, Small Town Theatrics in Coal City will be performing indoors this summer.
The community theater group will be presenting "Rent" from July 23-25 at Coal City High School's Performing Arts Center. The July 23 and 24 shows will be at 7 p.m., and the July 25 show will be at 2 p.m. Tickets are $10 and can be bought online at www.smalltowntheatrics.org or at the door the day of the performance.
Rent is a rock musical with music, lyrics, and book by Jonathan Larson, loosely based on Giacomo Puccini's 1896 opera "La Bohème." It tells the story of a group of impoverished young artists struggling to survive and create a life in Lower Manhattan's East Village in the thriving days of bohemian Alphabet City, under the shadow of HIV/AIDS.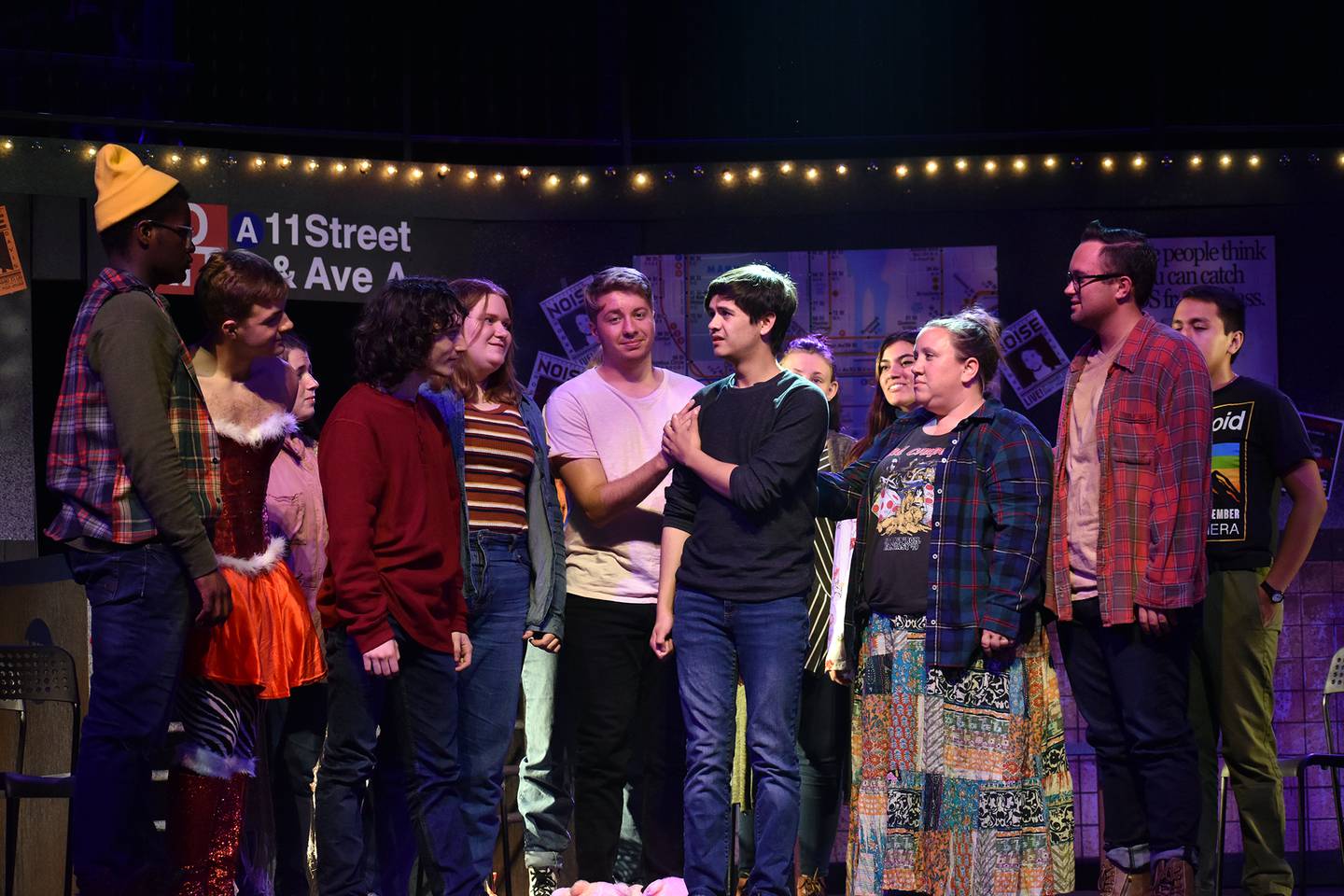 "It will be great to be back to a little bit of normalcy," director Jack Micetich said. "Our cast is fully vaccinated, so we were able to do a little more in rehearsal and didn't have to space things out.
"We are very fortunate to be able to use the Performing Arts Center at the high school. The facility is already equipped with a lot of what we need, so that saves money on rentals. When we were doing outside productions, we had to rent equipment for that. It makes you realize how much it is to rent a lot of the stuff that we already have for our indoor productions."
Micetich said the production will mark the 12th year for the Small Town Theatrics group, which puts on one show a year. The company of "Rent" represents more than 20 communities in eight counties – Grundy, Will, Livingston, Kankakee, Kendall Kane, Cook and Lake. A majority of cast members are coming from the Morris and Joliet area, with some actors traveling from Libertyville every day.
Micetich also said the production has had a quick turnaround.
"We decided to do it about five weeks ago, and we've been doing rehearsals three times a week for the last three weeks," he said. "We had applied for four titles, and 'Rent' was the last one we hadn't heard from.
"This year marks the 25th anniversary of 'Rent' [premiering] on Broadway, and they have a national tour that had to approve us doing it. They approved us and we got started."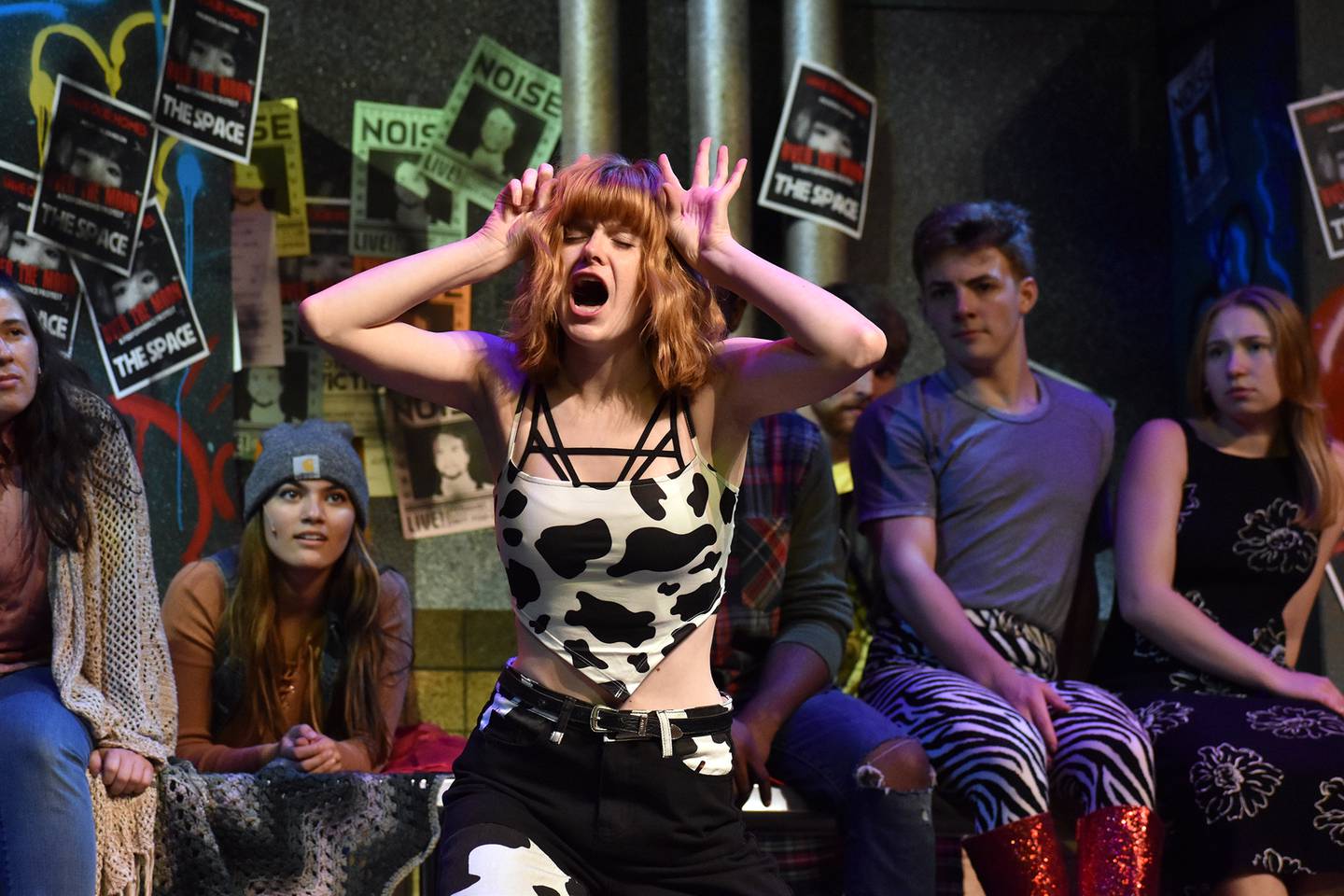 Micetich said the company performed "Rent" in 2014 but that it would be fun to revisit it.
"When we did it before, I was about 21 or 22 years old," he said. "I think I will have a different take on it this time after a few years have passed. Also, it isn't a show with a lot of choreography, which takes a lot of time to get right. This was a show that could be put together quickly and not very expensively.
"Right now, we are not in a financial place to put on a big production. We hope next year to be back to normal and maybe do something bigger. Everything fell into place for us to do this and to be fiscally responsible."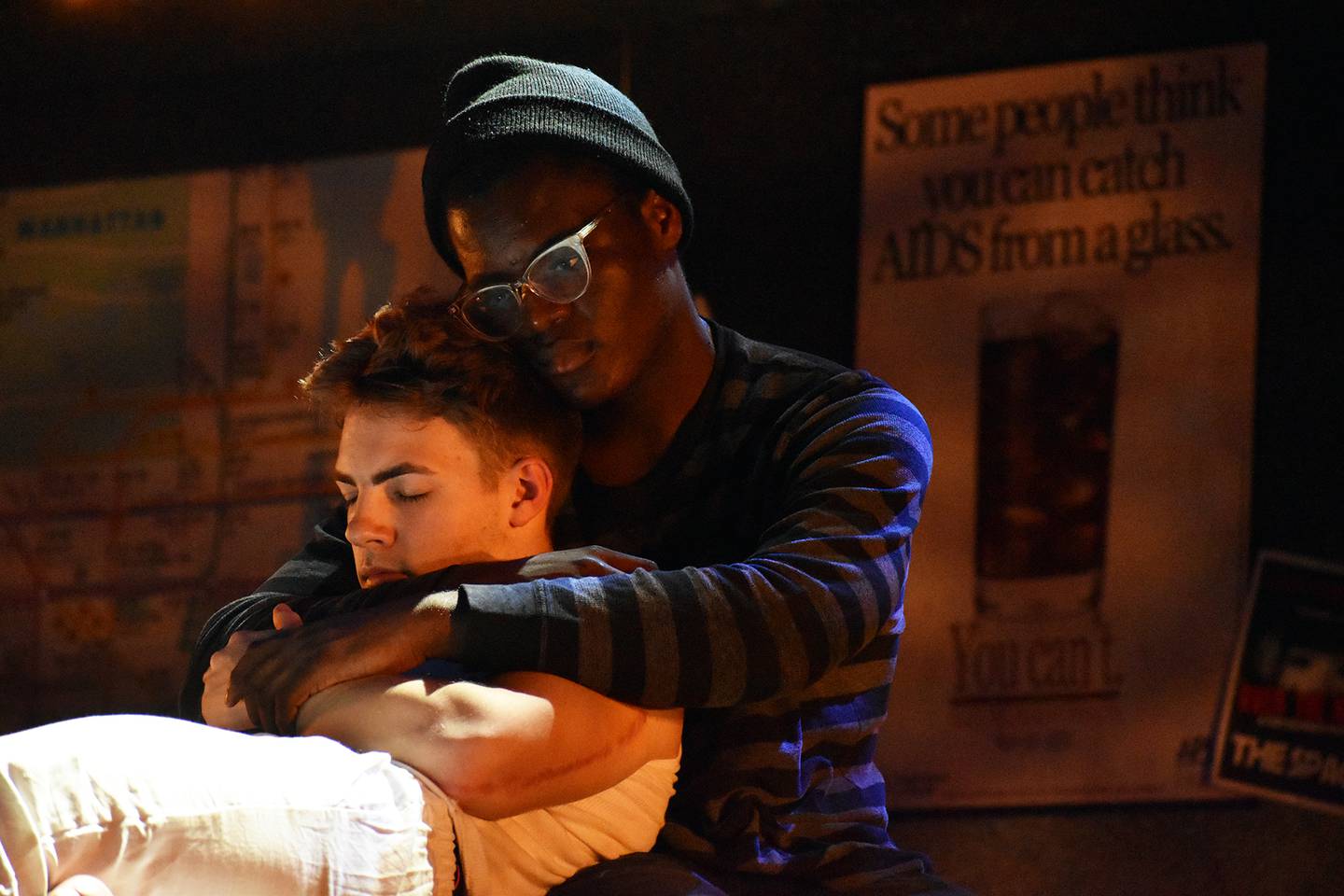 Micetich also said many of the cast members are hoping to use the production to springboard to bigger things.
"Of the 21 members of our cast, 12 are either musical theater or theater majors in college, or they were when they were in college," he said. "This is something they can put on their résumé.
"We had a girl that was in 'Newsies' in 2019 and is now performing in "Kinky Boots" at the Paramount Theatre in Aurora as a professional. It's exciting to see people getting their start with us."