Madi Reeves had the kind of debut high school season in 2021 that most kids can only dream of.
Her response to it?
Well, that is a reflection of the kind of competitive fire that burns hot with the hard-throwing Yorkville junior pitcher.
"I was never satisfied, always want to get better," Reeves said. "As a team we grew up a lot this year. I was happy with that."
Reeves was just as dominant in her second varsity season. And the Yorkville team was just as good.
Led by their talented fireballer, the Foxes repeated as Southwest Prairie Conference and regional champs. Their 28 wins set a new program record.
Reeves, who committed to Miami (Ohio) this spring, was at the center of it all. Conference Pitcher of the Year and First Team All-State for the second straight season, Reeves posted an 18-4 record with a 1.38 earned run average and 249 strikeouts over 131 2/3 innings.
She's also the Record Newspapers Player of the Year for the second consecutive season.
"She did a phenomenal job," Yorkville coach Jory Regnier said. "She dominates so much of the game when she is pitching. When it came to the end of the season I really do think we were playing some of our best softball and Madi is a huge part of it. The girls have a lot of confidence behind her when she's pitching."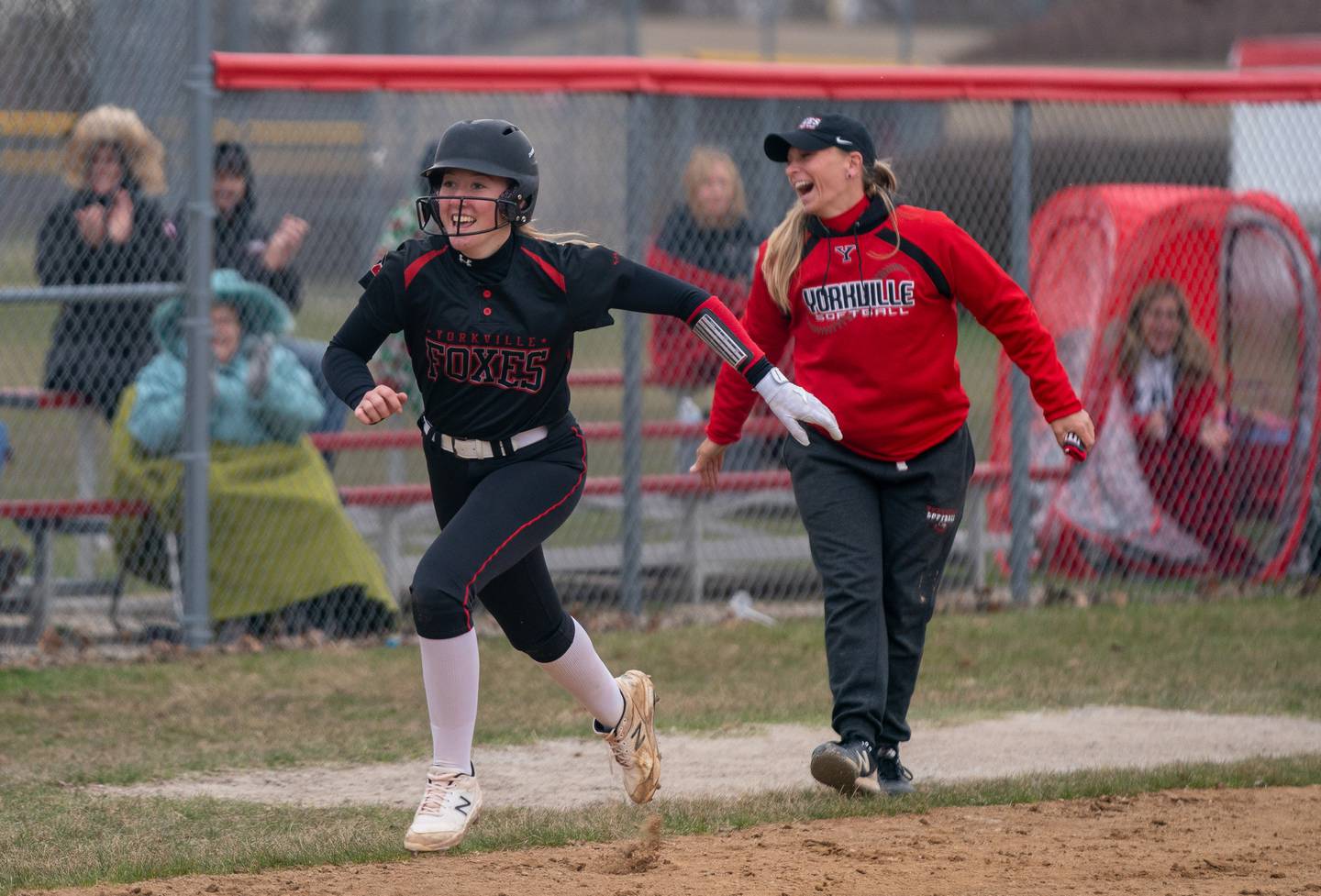 Reeves as a sophomore rarely showed any emotion in the circle, good or bad. This year, her personality seemed to reveal itself more. It wasn't unusual to see Reeves smile or laugh with teammates on the field or in the dugout as she grew into her place on the team.
"Last year being her first year, she was pretty much even-keeled the whole time, never too high, never too low," Regnier said. "This year you got to see a little bit more of her personality. She is that go-getter; she is very funny, that light-hearted kind of kid. But when things get serious she is going to get serious."
That translated to some seriously sensational results.
Reeves threw no-hitters against Hampshire and Morris and a perfect game in the regional semifinal. She struck out 14 in wins over Minooka and Plainfield North, 13 in a one-hit shutout of Neuqua Valley and 21 against Oswego.
And Reeves also showed she can do more than pitch.
In limited action in the batter's box, 19 plate appearances, Reeves had four hits – three of them homers.
"I like hitting, it's more fun for me," Reeves said. "I don't know if I can hit in college. It's something extra I enjoy doing."
"She wanted to contribute in all aspects. She is a kid that doesn't want to be taken off the field," Regnier said. She'll go up to me and say she'll run the bases. It's great that she wants that."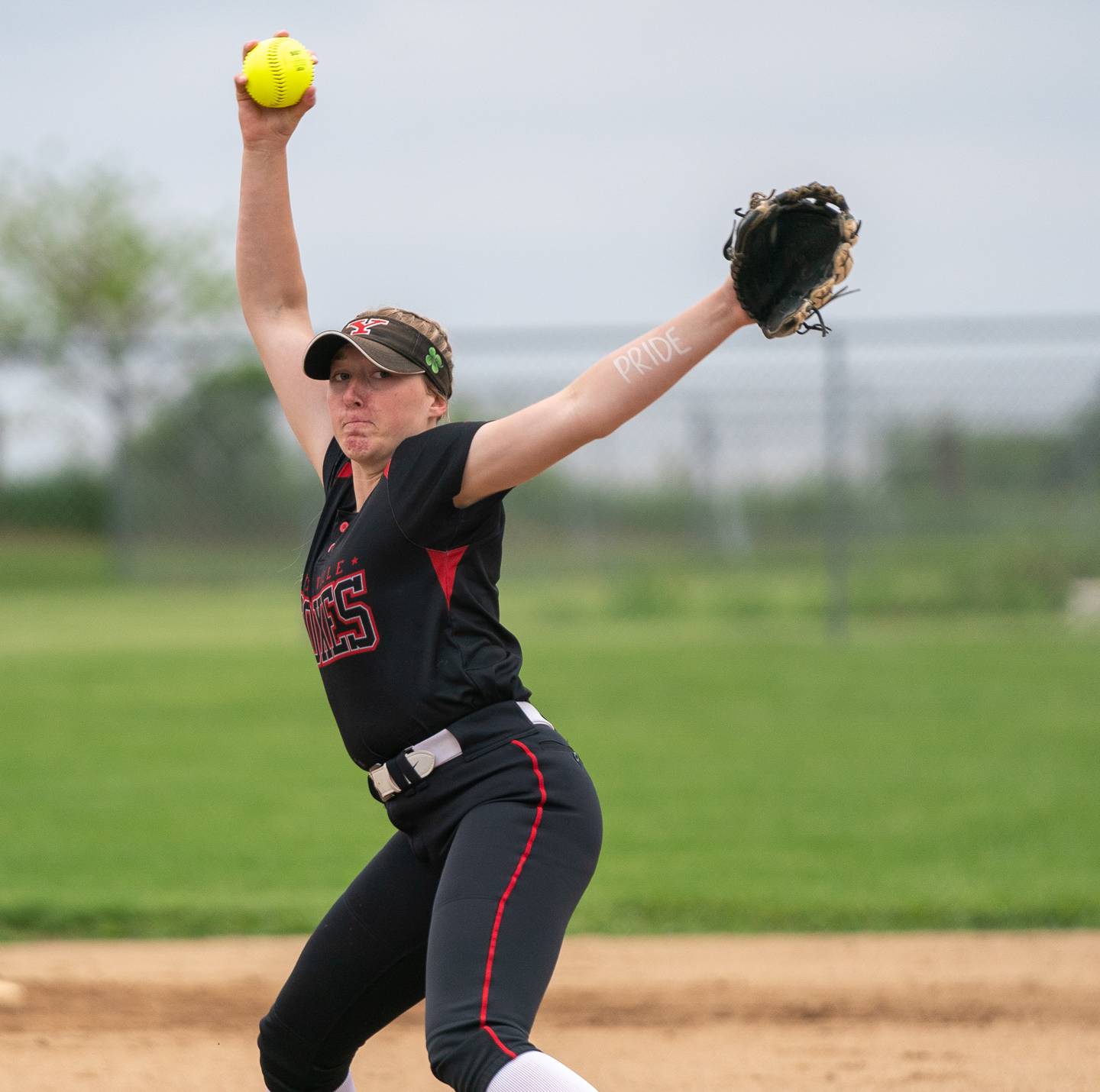 And Reeves wants to get better.
As teams see her more, and as she prepares to compete at the Division I level in the coming years, Reeves is working to introduce more pitches to her repertoire. She seemed to throw more changeups this season. Now, Reeves is working to add a drop.
"Sometimes there's certain games where you don't need certain pitches," Reeves said. "It's just more to have with me."
Regnier foresees Reeves going forward as a leader, not just with her physical skills but owning the offseason. She anticipates Reeves being a leader for girls without experience at the lower levels, stepping into the void left by graduated seniors Ellie Alvarez, Avery Nehring and Lauren Koster.
Hard to believe, too, but Regnier believes Reeves has more untapped potential in the circle.
"She still has more as a softball pitcher," Regnier said. "If she can add another dominant pitch or look that people haven't seen, and continue to get stronger, she will be scary good."