OSWEGO – Kayla Maruna rounded second base and ran into a delirious sea of Oswego teammates spilling out of the dugout to mob her.
It was a scene altogether improbable for most of Tuesday's game.
Maruna jumped on the first pitch and doubled down the third-base line to bring in Olivia Berlin with the game-winning run with one out in the eighth inning. Fourth-seeded Oswego, which spotted 13th-seeded Wheaton North a six-run lead, came all the way back for a 7-6 win in Tuesday's Class 4A Oswego Regional semifinal.
"I saw that runner on second, I knew that was the walk-off right there and I just cleared my head," said Maruna, an Oswego sophomore. "I'm just so proud of our team. We saw that we were down 6-0, but we kept our heads up. We stuck together as a team and we kept it positive in the dugout."
Back-and-forth games and comebacks are nothing new for a young, but potent Oswego lineup. This one, though, took the cake.
Down 6-0 through three and a half innings, Oswego (18-13) forced extra innings as sophomore Madyson Smith singled in Maruna with one out in the bottom of the seventh.
"There's a reason you play seven innings," Oswego coach Sara Pawlowski said. "The game is not over until the seventh inning is done. You keep pushing, you keep persevering and you keep being aggressive until the game is over. They really have taken to that mantra."
Wheaton North (12-10) wasted no time jumping on Oswego early.
Syracuse recruit Lauren Vaughn doubled on the first pitch of the game, Macy Pomatto doubled the next at bat and Gabi Langlois singled in Pomatto with two out. Home runs by Monica Kading and Annie Sullivan in a three-run third made it 5-0, and Vaughn doubled and scored on a Pomatto sacrifice fly in the fourth.
But the Falcons were shut out the rest of the way on three singles by Oswego freshman pitcher Aubriella Garza, as the Panthers whittled away at the lead.
"We just got too complacent and too comfortable," Wheaton North coach Allie Ravanesi said. "Instead of answering back we kind of just flattened out. It's a tough loss, definitely a tough loss. Kudos to Oswego for coming back and not giving up but we let them in."
The door started to open in the bottom of the fourth. Corrin Kennedy doubled with one out for the second of her four hits, and Garza hit a towering drive that cleared the fence in left for a two-run homer, making it 6-2.
"She gave us that momentum, that positive kick," Pawlowski said. "Sometimes we forget she's a freshman."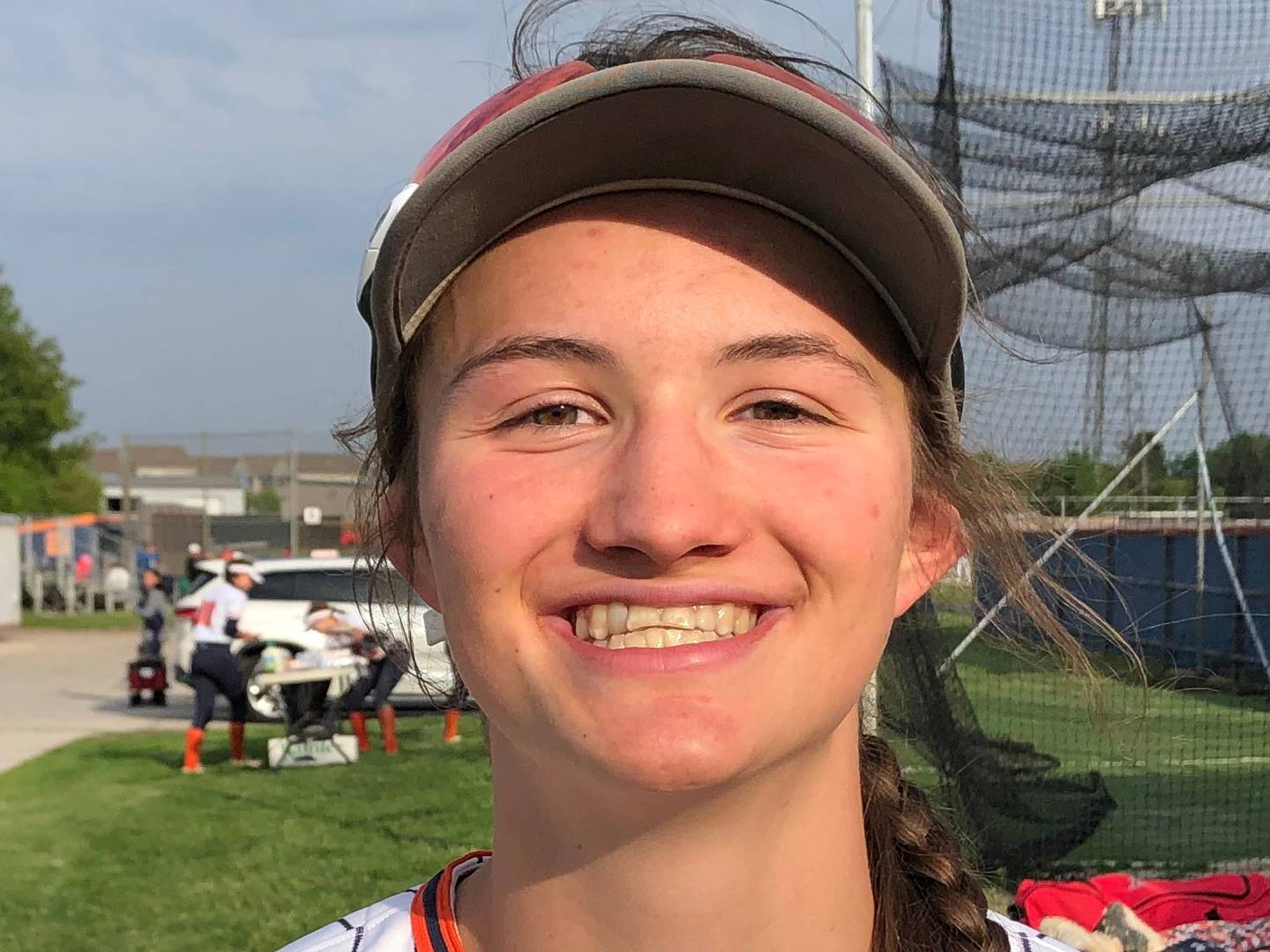 Oswego clawed to within a run the next inning, with help.
Marissa Moffett reached on a Wheaton North error with two out to keep the inning alive, putting two runners on, and Kennedy poked a single to right to bring them both in. Garza followed with an RBI single to score Kennedy, making it 6-5.
"It's just how our team does it," Kennedy said. "We get down early but if we do we always come back and we'll always fight to the last inning. I don't think there was any doubt we'd either make it close or come back and win."
Kennedy, 4-for-4 with two runs scored, is closing in on Oswego's single-season hit record. Even better, Oswego can win its first regional title since 1987 on Friday when it plays West Aurora, which beat Waubonsie Valley 9-1 in Tuesday's second semifinal.
"It's not about me, it's about the team," Kennedy said. "I'll do whatever I can to help the team."
Vaughn, who broke Wheaton North's career home run record with her 21st last week, was 3-for-5 with three of the Falcons' 13 hits.
"We came out with a lot of energy, we just mentally weren't in it when we scored their runs and you can't do that," Vaughn said. "We pulled together at the end of the season, it's just an unfortunate ending."