ST. CHARLES – Kara Machala wants to give her final varsity season all she's got.
Machala, a St. Charles East senior, knows the sun will set on her high school career in due time, and the Northern Illinois commit isn't wasting any time she has left in this particular chapter.
Machala and fellow senior Mia Raschke each scored two goals apiece to lift St. Charles East to a 4-0 victory over Burlington Central on March 28.
"I'm a very technical player. I love getting through-balls to my forwards when I'm playing midfield," Machala said. "But I also love making those runs and, hopefully, finishing in the back of the net."
Machala and Co. have been doing plenty of scoring. The Saints (5-0) have put 18 goals on the board and surrendered just three through March 28.
Raschke scored the first two goals in the first half, the first on a feed from reigning Kane County Chronicle Player of the Year Grace Williams. The second goal came on an assist from freshman Tatum Smith. Machala scored her goals in the second half on assists from Alli Saviano and Tia Bernstein.
"I honestly really feel like it's really about me playing with more confidence," Raschke said. "Because of [recovering from a knee injury that happened before last season], I went eight games without scoring a goal. I think that was because of confidence. And this year, I think I just really came out strong with confidence and I already have four [goals this season]. That's just really making me play on the top level right now."
"[Raschke] is finding good space around the box and she's finishing her chances," Saints coach Vince DiNuzzo said. "She's active on the ball. She has the ability to hold the ball, which has been nice, but she's been improving every game."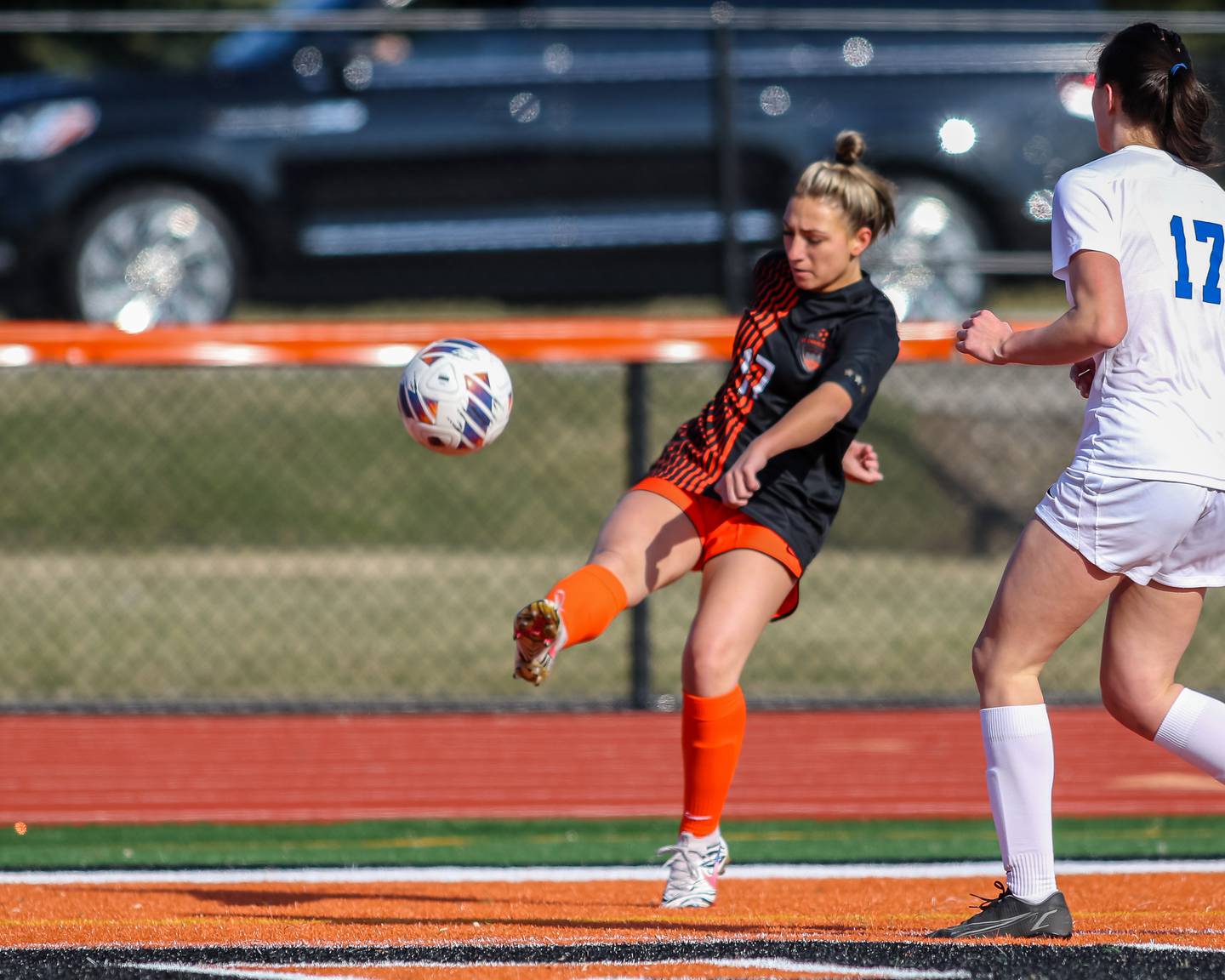 The Saints again are projected for a deep postseason run. They return experienced starters in Machala, Raschke and Williams.
Add in positive runs from senior Faye Harling on near scoring chances, junior defender Mackenzie Loomis clearing balls on the back end and freshmen Payton Ravard and Smith showcasing energy around the ball and St. Charles East has plenty to feel good about moving forward.
"I just feel like we're all so close as a program. Not even just the varsity level [but across the board]," Raschke said. "We do team-bonding stuff, we have families [hosting dinners]. Each senior gets paired with a 'little' and we're always so close because we always do program days. And that really keeps us all connected and the chemistry is always just so good on and off the field."
"Ravard stepped in the middle for us today and was very physical and played very well," DiNuzzo said. "Tatum did the same thing. Tatum is another player who can play in the midfield or up top. She's put a lot of minutes under her belt [so far] and she's improving."
Central (2-3) is balancing a heavier mix of varsity youth, infusing 12 freshmen on the roster. Goalkeeper McKenzie Lorkowski is one to keep an eye on moving forward. Lorkowski had eight saves and has started each game in net thus far.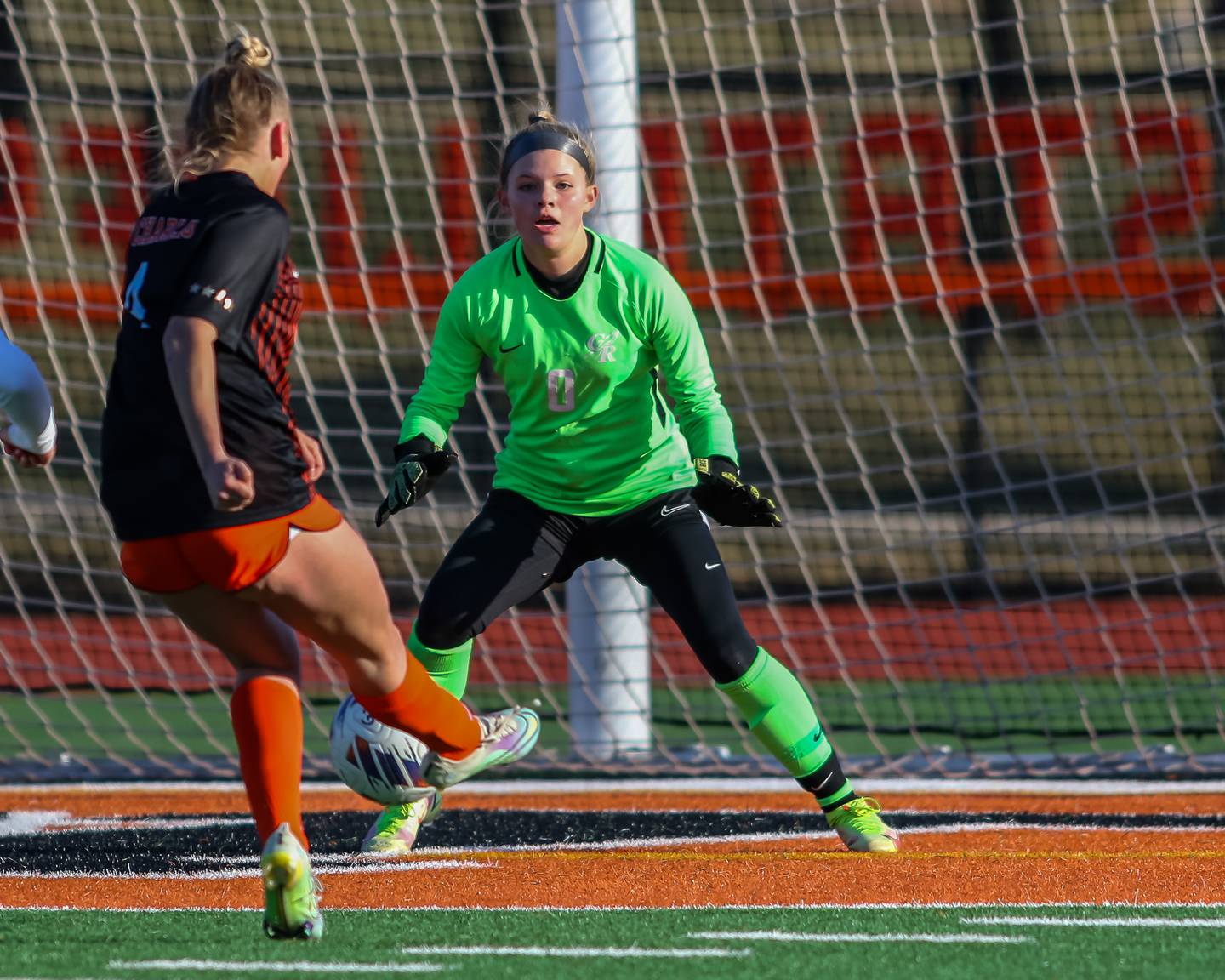 "She's very impressive," Central coach Jess Arneson said. "Huge soccer intelligence. I think she needs to get a little more confident and comfortable directing traffic and yelling and kind of being a leader from the back, but her soccer intelligence, it's great."
"Her angles are great. There are sometimes [tough saves that can't be made], but she's also saved our bacon for a couple of them, too."