WHEATON – Extra incentive wasn't needed for Wheaton Warrenville South on Jan. 27.
What was at stake – putting the Tigers firmly in the driver's seat for the DuKane Conference title – was plenty enough.
With a convincing 56-24 win over visiting Geneva, the Tigers took command of the conference race with a two-game lead. In the process, the Tigers snapped the Vikings' 15-game winning streak dating to their December loss to WW South.
Geneva (19-4, 7-2) was without standout point guard Mick Lawrence, who was unavailable with an illness. The Tigers (21-2, 9-0) showcased their defensive intensity and methodical offense on the other end to take full advantage and hold Geneva to a season low in points.
WW South, which has won 10 straight games, appears primed for a third consecutive DuKane title with five conference games remaining.
"Coach [Mike Healy] told us our strength the past [few] years has been defense, you know?" Tigers senior Braylen Meredith said after a 14-point, five rebound effort. "So coming into this game, he said we need a fast start and that's defense and make the plays on defense [so] we'll be able to just kind of take the game from there. We needed some points at the beginning of the game, too, to just get us started."
Tigers guard Luca Carbonaro, who finished with 18 points, proved to be a steady offensive spark for WW South to sustain the game plan.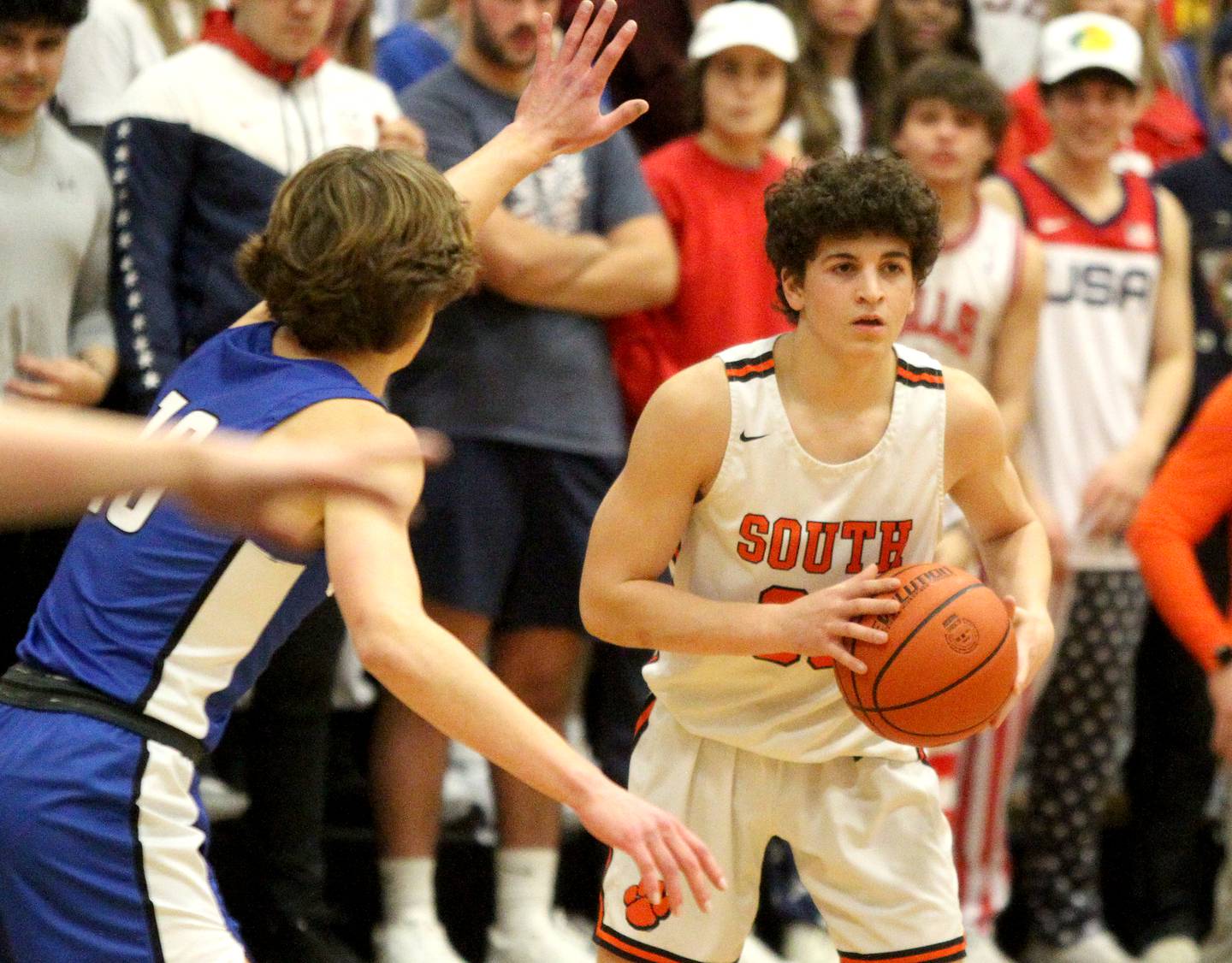 The Tigers took a 22-11 lead into halftime and were able to comfortably pull away with a signature defensive effort in the third quarter. WW South forced five turnovers in the frame and poured on the offense led by crafty sophomore Carbonaro.
The Tigers led 39-18 entering the fourth quarter.
"[The defensive intensity] was great," Carbonaro said. "Momentum was huge. The fans were great, but we just propel off that. We just need a stop: Kick, ball deflection, whatever it is. We just love playing defense and it was just outstanding tonight."
Carbonaro put the cap on the night by splitting a double-team and hitting a jumper with minimal space between the defenders with 3:06 left. Shortly after, the benches were emptied, signaling the game effectively was finished.
"He's really been able to shoot the ball," Meredith said of Carbonaro. "Whenever I might get double-teamed or something, I kick it out to him because I know I can trust him to make those shots. He's really stepped it up and he's really been a shooter for us."
"He's special offensively," Healy said of Carbonaro. "He's got a chance to be really special."
Colin Moore added eight points and Nick Brooks scored four points for WW South.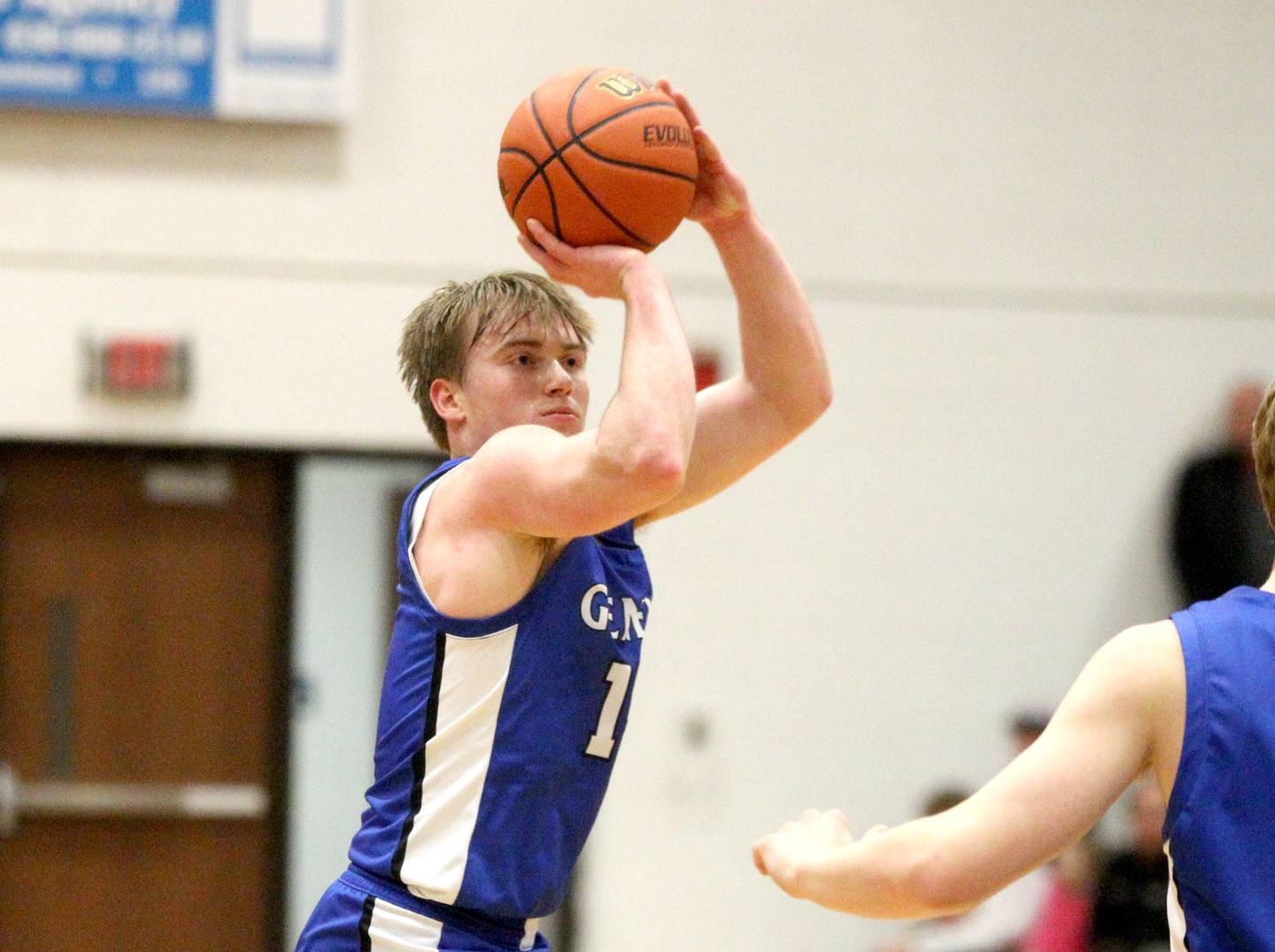 Geneva will hit the reset button.
"I give [WW South] credit. I felt like Meredith and [Carbonaro], man, they hit a lot of shots," Geneva coach Scott Hennig said. "I don't think Meredith missed from the high post. Luca hit those three 3-pointers in the first half. ... They're just so patient. They beat us up a little bit on the glass, which I think hurt."
Tommy Diamond led Geneva with eight points. Tanner Dixon followed with seven points. Jimmy Rasmussen had six points and three rebounds.
"I don't know if it was one thing. Obviously, not having Mick, who is our best player – all-conference kid, three-year starter – hurts," Hennig said. "You know, I thought the guys were up for the challenge. I didn't think the start was terrible. The end of the first half hurt and then that [third-quarter] spurt. Before you knew it, we were down 20."