Karen and Lance Ramella thought downtown St. Charles would be the perfect location for a wedding and event venue.
The Geneva couple has transformed the former Johnson's Statuary at 316 Cedar St. into Cedar Fox Weddings and Events. The business is housed in a limestone structure that dates back to 1855. The couple purchased the east building of the former Johnson Statuary.
They took the structure and expanded it to create a large event space to host weddings and events. Johnson's Statuary continues to operate next door to its previous property.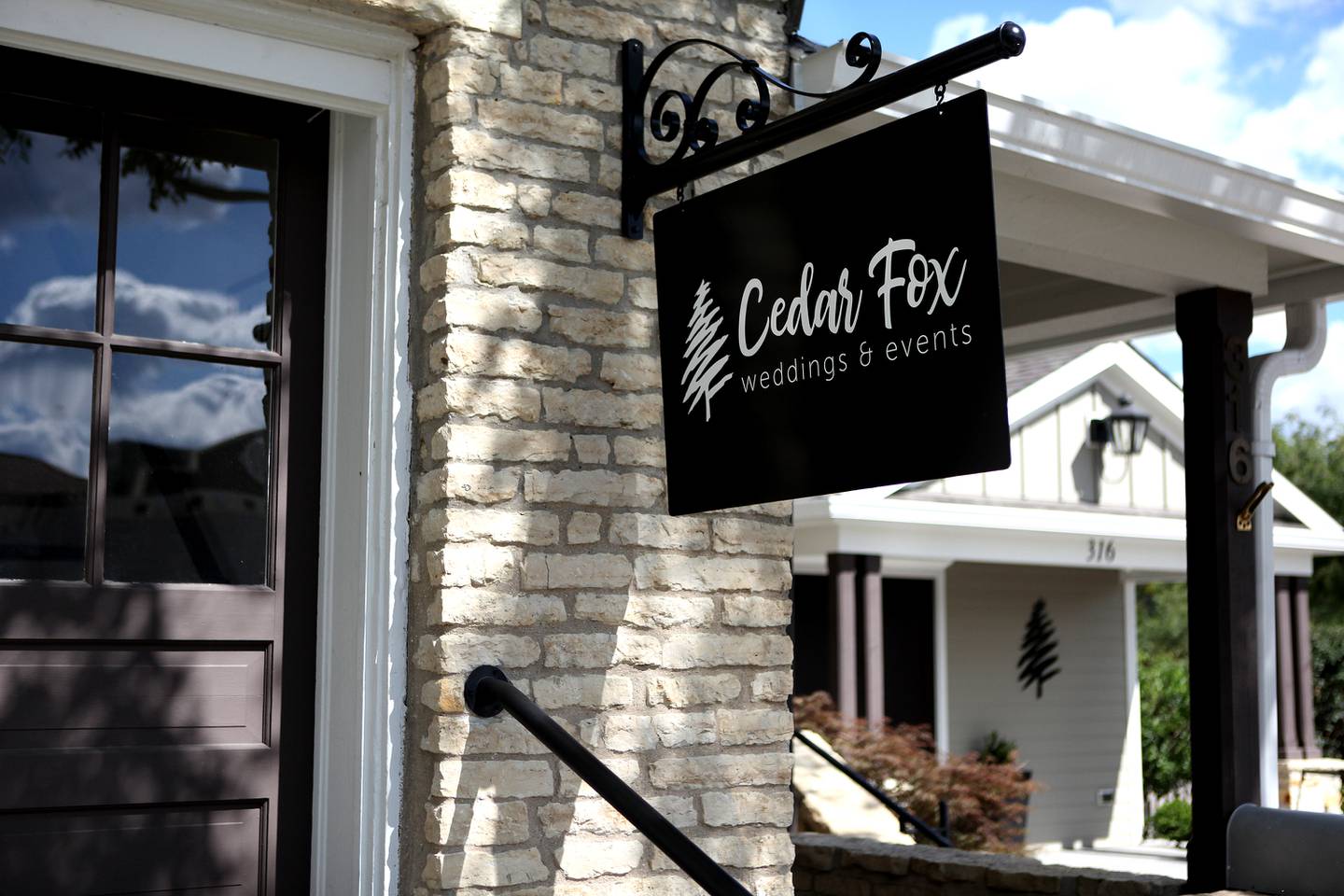 "We love the limestone building, the historic limestone," Karen Ramella said. "So that was an attraction. The big attraction was being in the heart of St. Charles, being on Cedar Street."
By coincidence, the couple also operates a smaller event venue, 210Cedar, which is located at 210 Cedar Ave. in St. Charles across the Fox River from Cedar Fox. That business is housed in a structure that dates back to 1848.
"It is just a coincidence," she said. "But I saw it as a sign that it was meant to be."
Their daughter also had worked in the wedding industry, including being a catering sales manager at the Hotel Baker.
"She was a good resource for us," he said.
Lance Ramella also runs Housing Trends, LLC, a full-service real estate market research and consulting firm. As the couple is finding out, there are plenty of benefits of having a wedding and event venue in downtown St. Charles.
"There's parking all around us and it is walking distance to restaurants, bars and hotels," Lance Ramella said.
Although the couple acknowledges that the business is in competition with Hotel Baker – which is also located in downtown St. Charles – Cedar Fox is looking for opportunities to partner with Hotel Baker.
"They are kind enough to offer our couples discounts on rooms," Lance Ramella said. "Sure we compete, but I would call it friendly competition."
The couple has also been partnering with other downtown businesses.
"We've already had brides book rehearsal dinners and after hour events at restaurants around town, which is great," he said. "We love that. There's some local restaurants that will cater for us."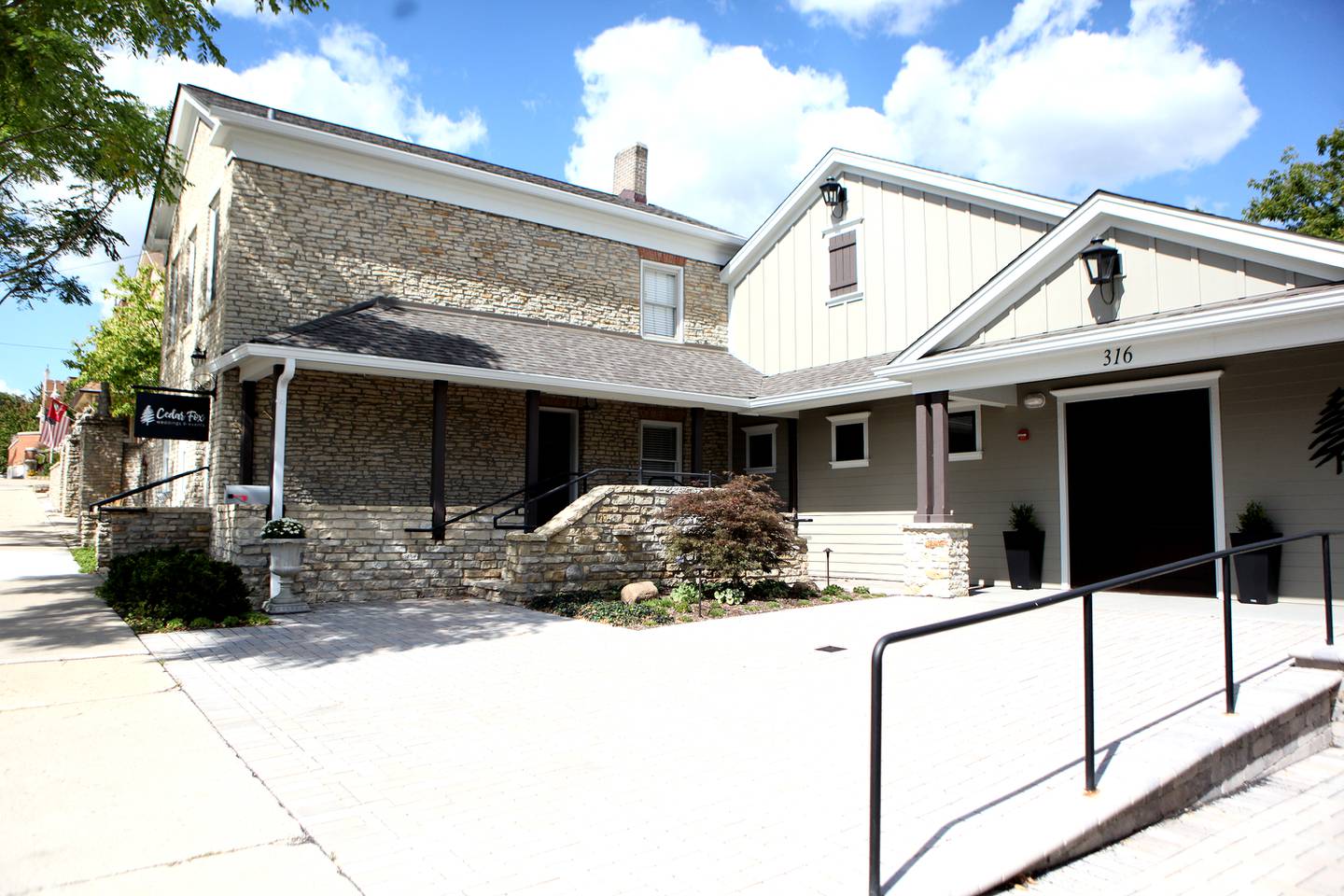 He sees Cedar Fox as a "urban venue in the suburbs." Cedar Fox's name is a reference to the Fox River and the city's slogan as being the Pride of the Fox.
But it also is a reference to the fox statues that Johnson's Statuary made.
"A lot of the foxes that you see around town they made," Karen Ramella said.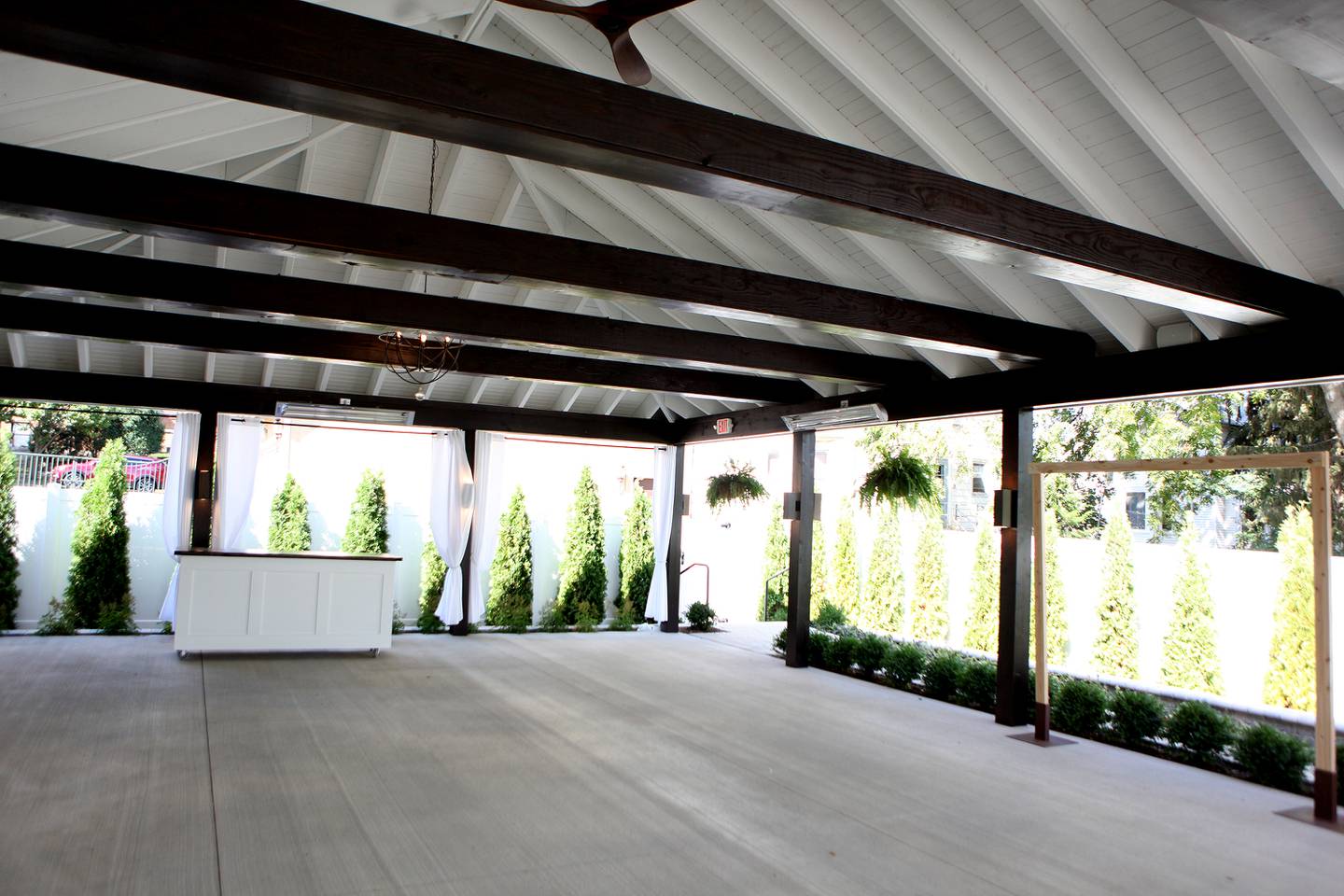 The couple extensively remodeled the building.
"We basically gutted it," Lance Ramella said. 'We rebuilt the staircase and reconfigured the upstairs and exposed these floors, which were original oak floors."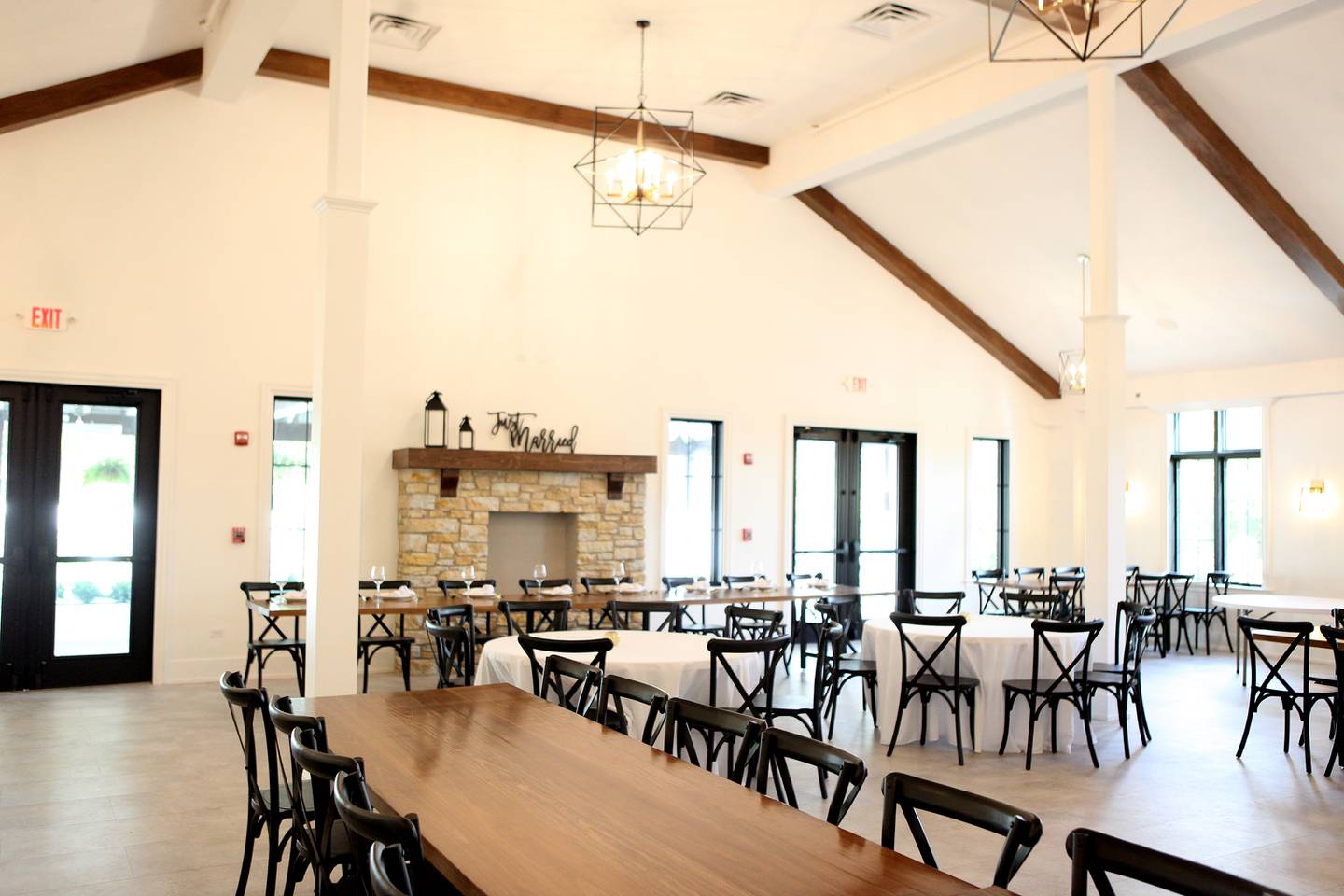 While the COVID-19 pandemic has created its share of problems, it also bought the couple more time.
"We didn't feel so rushed to get this done, which was a good thing, I think," she said.
Cedar Fox hosted its first wedding reception in August. Cedar Fox's amenities include an indoor space that holds up to 150 guests, a 1,500 square foot climate/weather controlled covered veranda for a wedding ceremony and/or cocktail hour, a caterer's prep kitchen and a wedding suite with hair and makeup stations.
"One of the things that makes us unique is that we also offer 210Cedar as part of your rental," he said. "That can be a groom's cottage for the day of or whatever you kind of want to use it as."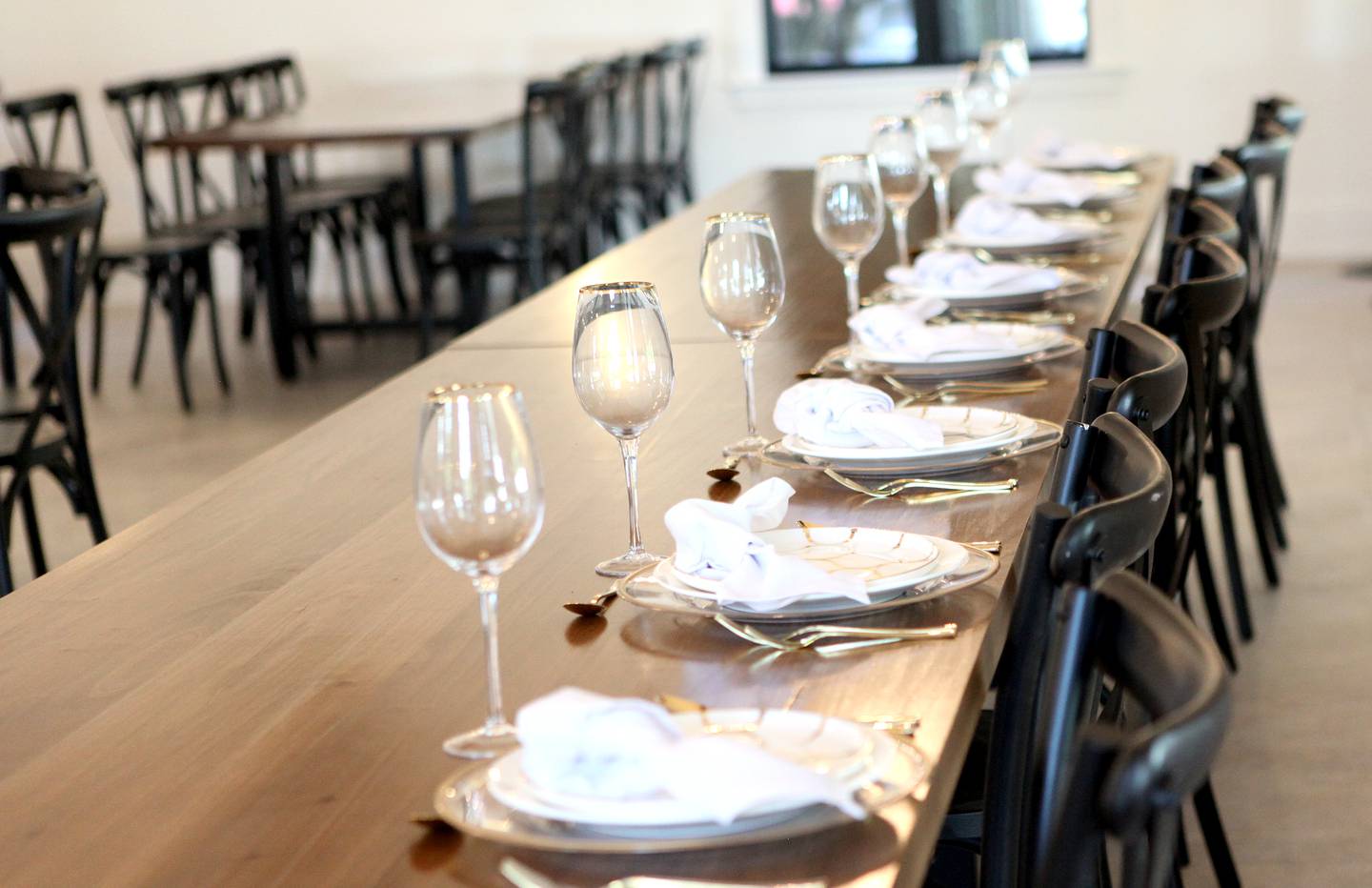 Couples can bring in their own vendors to Cedar Fox.
"They can bring in their own caterers, florists, photographers and whatever they want to do for music," Karen Ramella said. "It gives them the freedom to personalize the space and what they're serving their guests for dinner, that kind of thing."
More information is available at Cedar Fox's website, cedarfoxweddings.com.