More than 350 paddlers took to the Fox River Saturday morning for the 58th annual Mid-America Kayak and Canoe Race.
Boats hit the water at 9 a.m. Saturday. Racers had the option of starting in St. Charles for a 10-mile race or Batavia for a 6- mile race. The finish line was the same for all racers, just past the Illinois Street Bridge at the bank of McCullough Park in Aurora.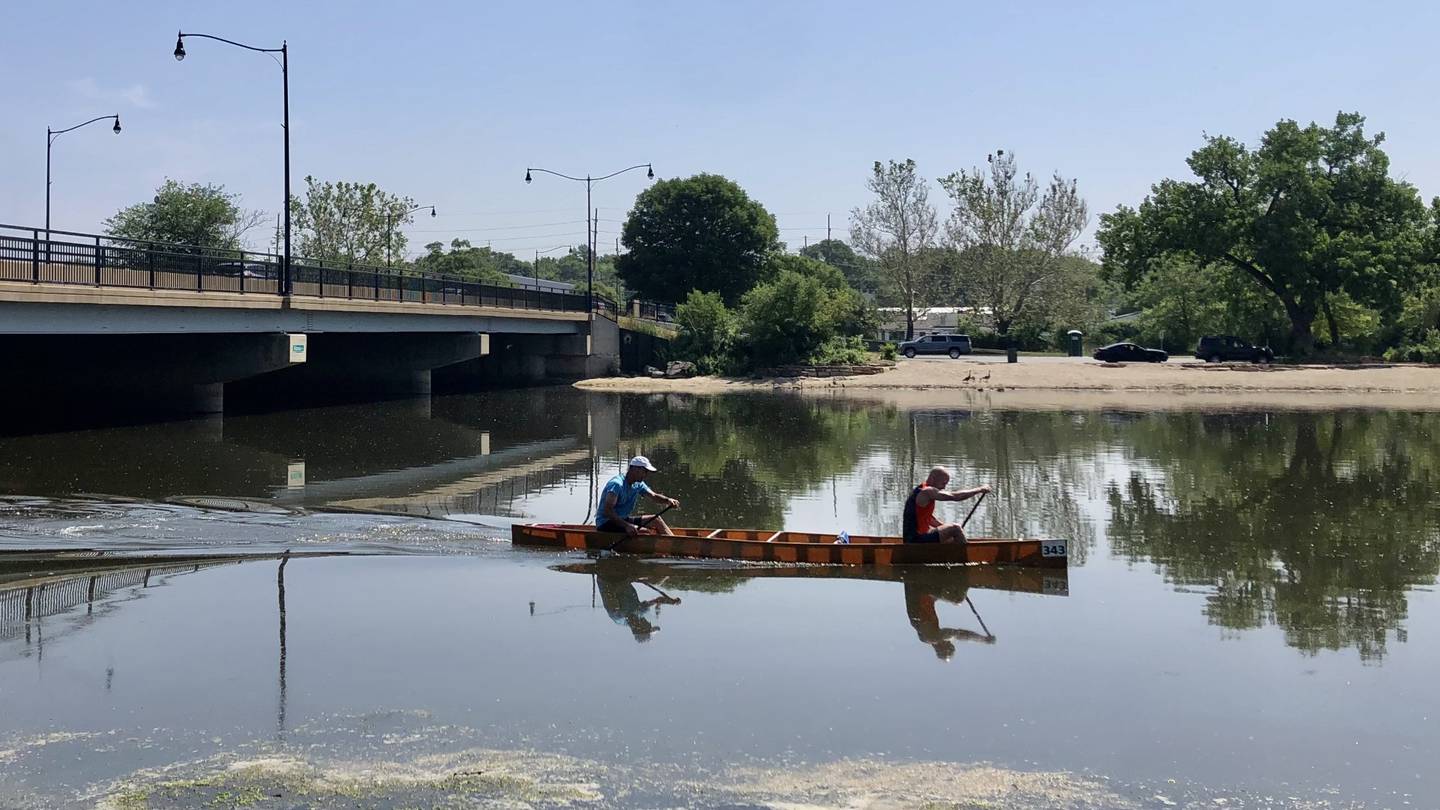 Dave and Rob Simon of Warrenville had the fastest time in the 10-mile race. Their canoe, which they paddled from St. Charles to Aurora, finished in 1:38:13. The fastest 6-mile journey was made by Plano residents Dylan and Ray Grzenia's canoe in 54:26.
Cyndi Wilsdorf of East Peoria was the fastest kayak from St. Charles with a race time of 1:45:11 and Brian Pohrte of St. Charles was the fastest kayak from Batavia, finishing in 55:34.
The race is organized by the Fox Valley Park District, and was first held in 1961. This year, there were more than 350 people in 237 boats competing. The race returned last year after four years off because of dangerous water levels and pandemic restrictions.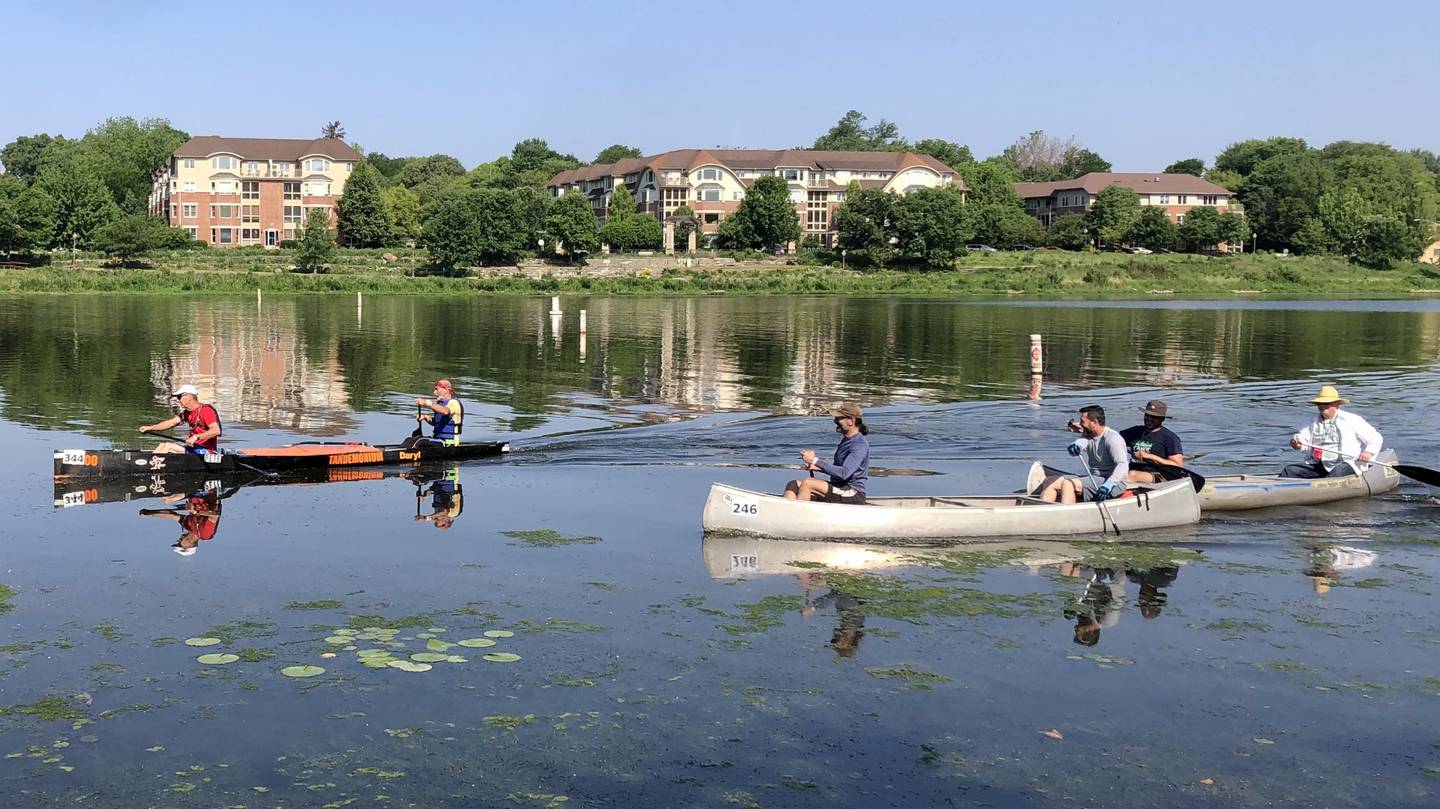 FVPD facilities manager J.D. Ostergaard said the race has become more family oriented than competitive in recent years, and this year, the river was the lowest it has ever been for the race, which led to much slower times.
Ostergaard said while the race has grown since last year, in the years before the hiatus in 2018, more than 500 paddlers would compete.
The Simons were the first to bring their boat in on the bank of the Fox River at McCullough Park in Aurora. They were also the fastest canoe last year, and the Simon family is almost always in the running for first place, having competed in the race more than 30 times.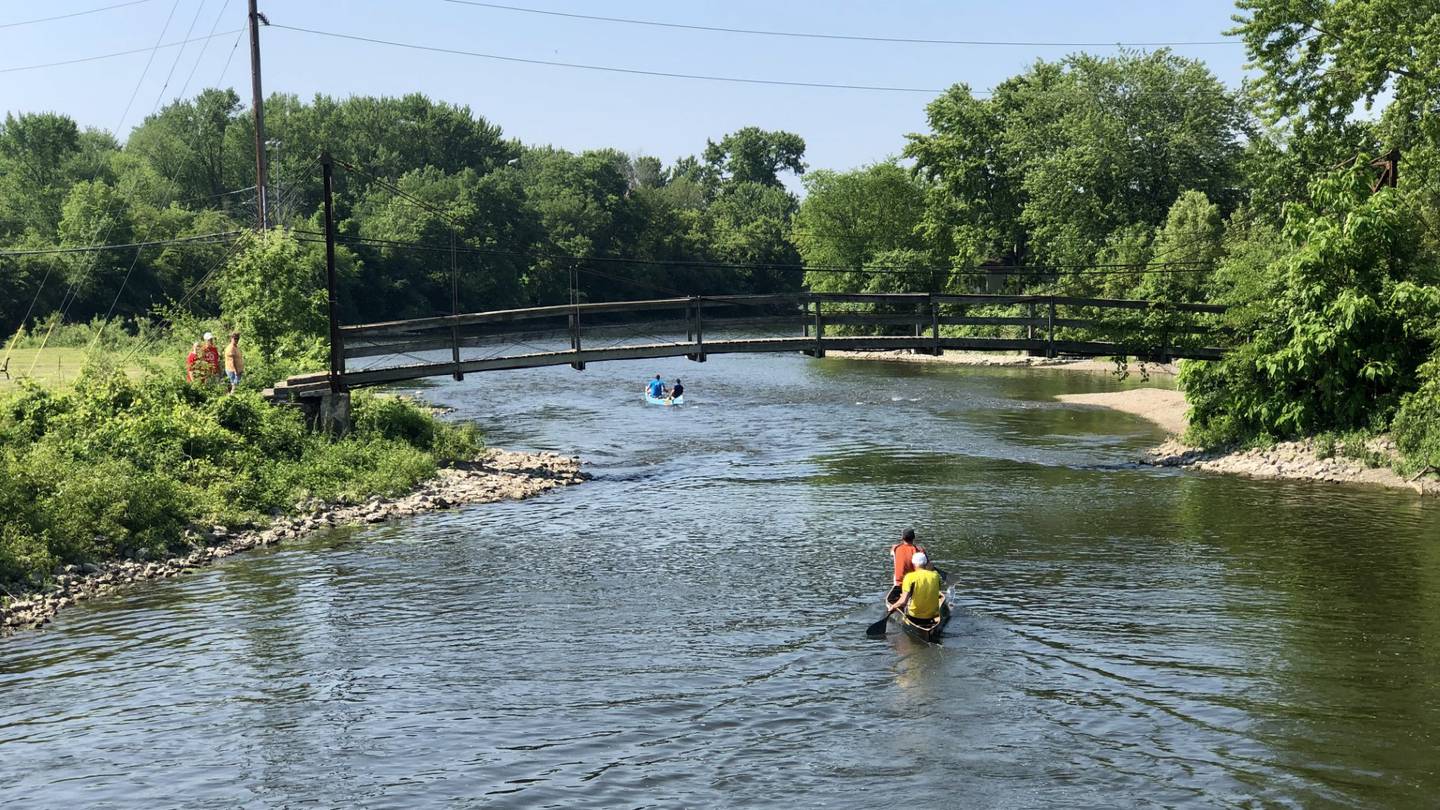 Dave Simon hasn't missed a race since the early 1980s and said his team's experience was what led them to victory, as the river being so low gives an advantage to paddlers who know it well.
The Simons' older brothers Pete and Daryl Simon were just minutes behind their siblings, finishing second overall from St. Charles and first in the century division, in which the paddlers' combined ages must be over 100.
The Simon brothers said their family will definitely be competing again next year.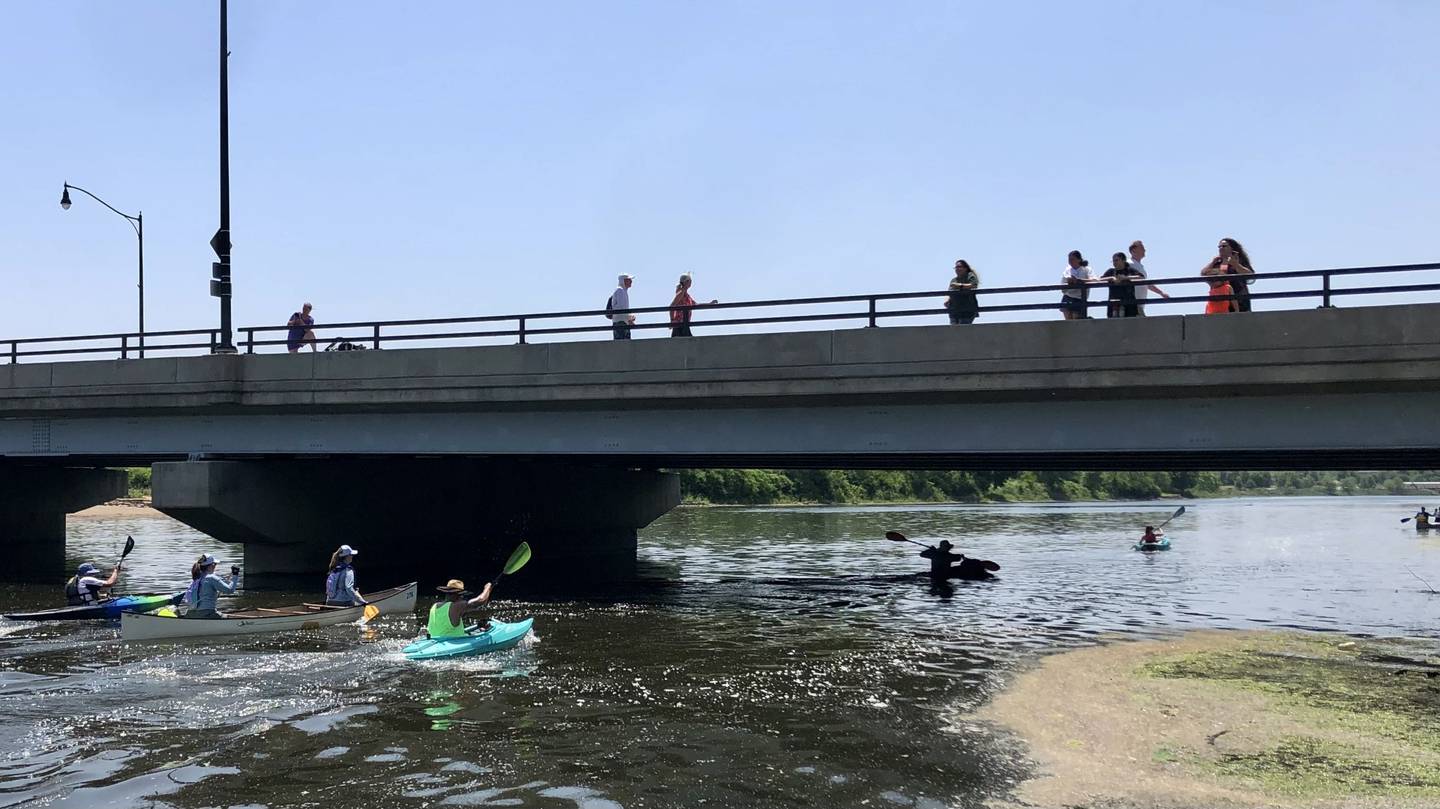 After the race, the park district held a riverside lunch party and awards ceremony in the park for the racers and their families, funded by the park district and racers' entry fees.