ST. CHARLES – Lia Schneider's court sense and overall game fit whatever descriptors one can conjure up.
Whether the phrases describe her defensive prowess or competitive drive or she's called a "wizard" as St. Charles East coach Jennie Kull said this season, Schneider fits the billing.
Schneider, the St. Charles East libero, was one of the leaders behind the Saints' run to fourth in the state to cap Kull's coaching career.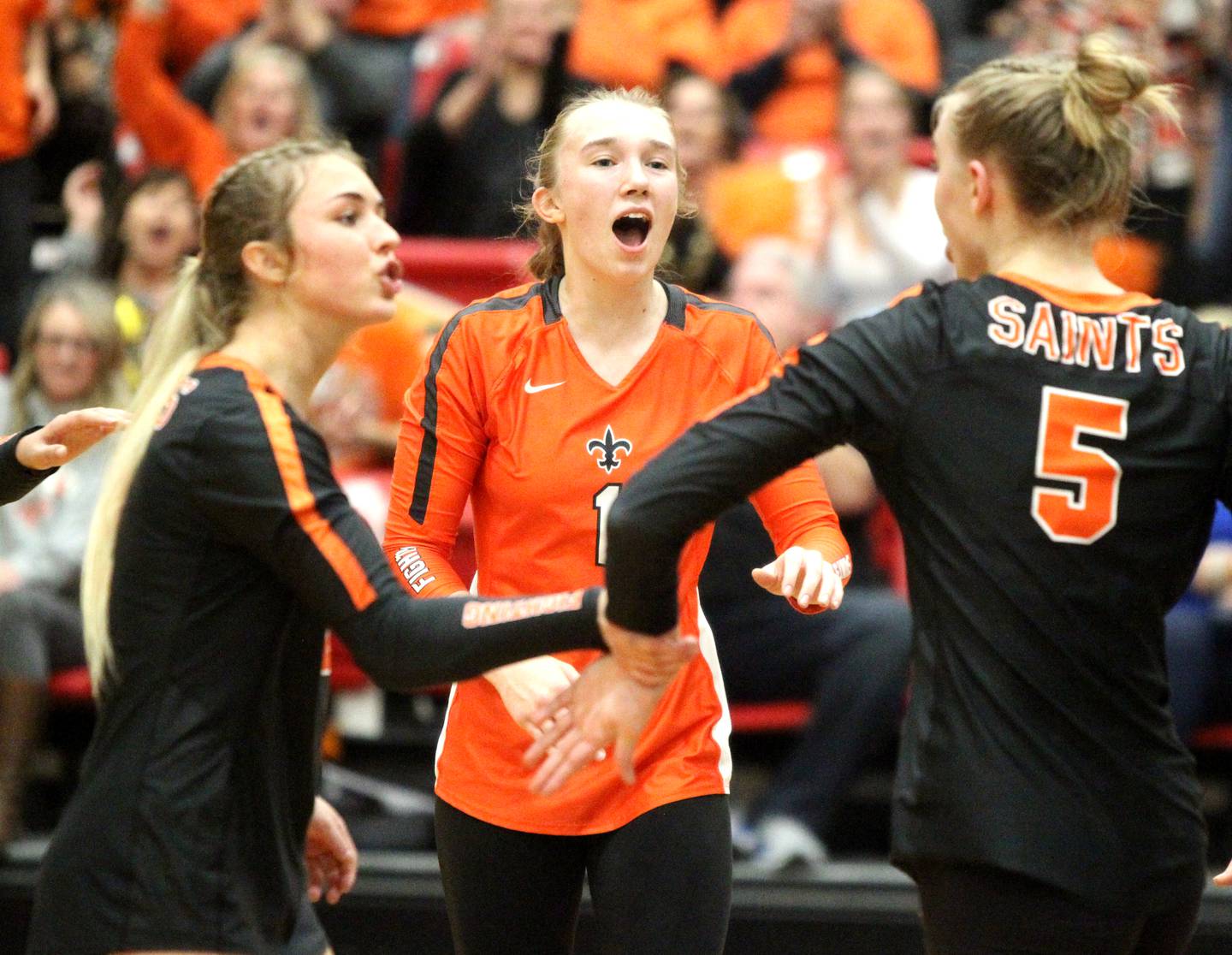 "She's a quiet leader," Kull said. "She leads by example. She's not one to tell you what to do and how to do it. She will do it and then the kids followed her, and I think that was really important. She has that personality that is calm and just gets the job done."
Schneider, a University of South Florida recruit, finished the season with 302 digs, 86 aces, 306 serve receptions and 18 kills.
For her accomplishments, Schneider is the 2022 Kane County Chronicle Girls Volleyball Player of the Year.
"She's an ultimate team player. She really is," Kull said. "She wants everybody to do well and she wants to do the very best for her team. She's a spark plug, obviously, because of how she plays."
Schneider feels she leaves a legacy in a Saints uniform personified by grit.
"Grit, honestly. Never letting the ball drop, always lifting everybody up [and] trying to win," Schneider said.
Her play reflected that to the highest levels during the postseason run.
"I think I personally played better. The team played better. We were just pumped," Schneider said. "I think a personal motivator was knowing it was my last season at East. I think that just really motivated me to play the best that I could for that team and myself, mostly for the team and Kull.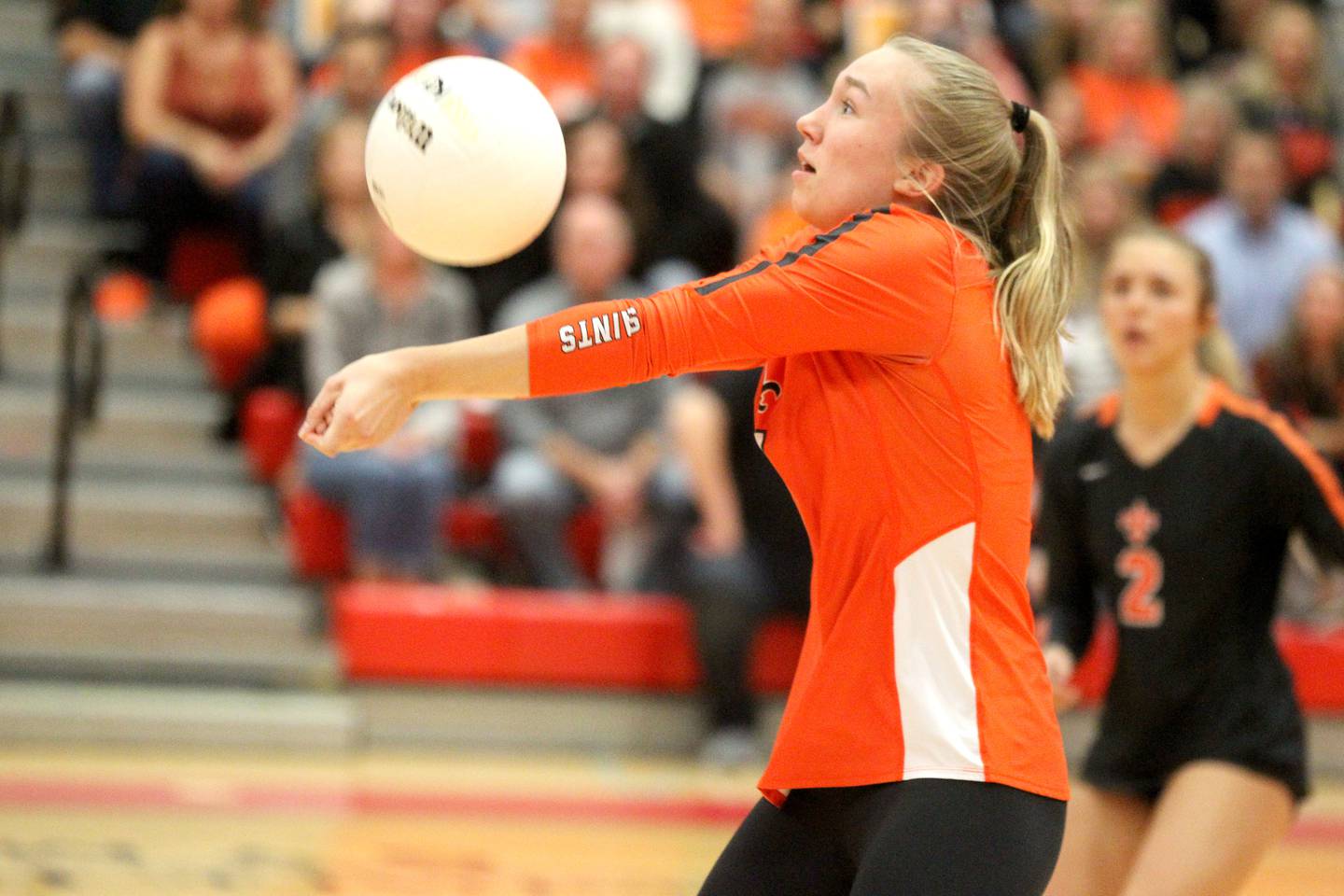 "I'm proud that we even made it that far," Schneider said. "I mean, no one thought we'd even make it to state or even make it through sectionals or anything. But I think we played great. The team played great. No one expected us to be there. I think we played well for going up against some of the best teams in the state and also the state champion [Mother McAuley in the semifinals]. Especially taking a set from them for the first time, that was good."
Ever since Schneider was a freshman, Kull encouraged her to talk more on the court.
"Really, she doesn't," Kull said. "She just leads by example and kids watch her. And they know what she's doing and what they need to do to help be successful."
Schneider played varsity for three seasons and kept ascending as a player each year.
"She was never one to worry about whether she was on the court or somebody else was on the court," Kull said. "She just wanted to make everybody better and that's how come … I knew when she was a sophomore she probably could be the libero for us and that was the COVID year [in 2021] so we really didn't play that much.
"I knew at that point she was something special. I really did. It was never a question. You didn't ever have to ask her to work harder because she was working harder than anybody else in the gym. She never acted like she was better than anybody else. She always made everybody else feel important."