GLEN ELLYN – MacKenzie Patterson's astute and patient approach at the plate came to fruition at a time when St. Charles North needed a breakthrough.
With the North Stars nursing a one-run lead in the bottom of the sixth inning of the Class 4A Glenbard West Regional final against Glenbard North on May 26, Patterson, a sophomore outfielder, poked a slicing, two-run double to left field for needed breathing room in an eventual 5-1 victory.
"She is such a thinker," St. Charles North coach Tom Poulin said. "Very thoughtful. Studies the game and studies herself. She watches her at-bats, breaks things down and analyzes so many things. When she just goes out there and trusts her reps, she's as good as it gets.
"So for her to have a moment like that as a sophomore is great."
Patterson realized Panthers starter Elle Matzke was throwing her outside offerings during her first few at-bats and the initial approach was to look inside, but she changed that approach at the right moment.
"It was a perfect hit," Patterson said.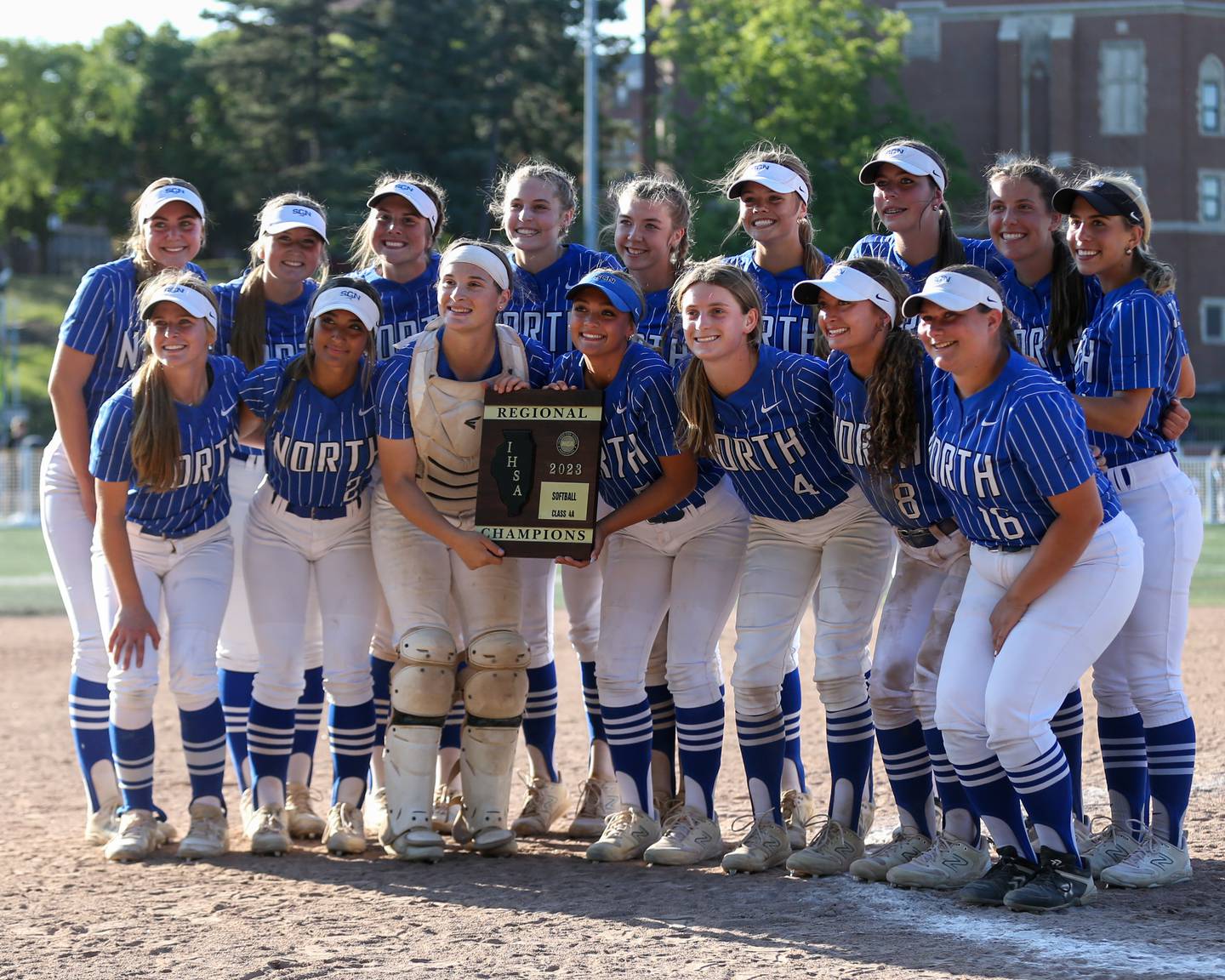 The defending Class 4A state champions defeated Glenbard North in the sectional final last year en route to their state run. During the regular season, the two teams battled to a one-run SCN victory just 11 days prior.
St. Charles North (22-6) won its third consecutive regional and advanced to play Fremd in Tuesday's sectional semifinal hosted at St. Charles North at 4:30 p.m.
St. Charles North's Leigh Vande Hei led off the bottom of the first with a standup triple. Julia Larson knocked her in with a sacrifice fly for a 1-0 North Stars lead.
Larson later smacked a no-doubt solo shot in the third for an insurance run.
In the fourth, the Panthers (16-10-1) converted a scoring opportunity. Avery Miller led off with a double, which was followed by an RBI double by Ava Kozlovsky to cut the deficit to one. North Stars ace Ava Goettel rebounded with her second strikeout of the game. After Kozlovsky stole third, Brigid Rogers smoked a sharp grounder to North Stars phenom shortstop Ginger Ritter, who cut down Kozlovsky with a play at the plate to preserve the lead. The Panthers got another single, but Goettel ended the inning with a strikeout.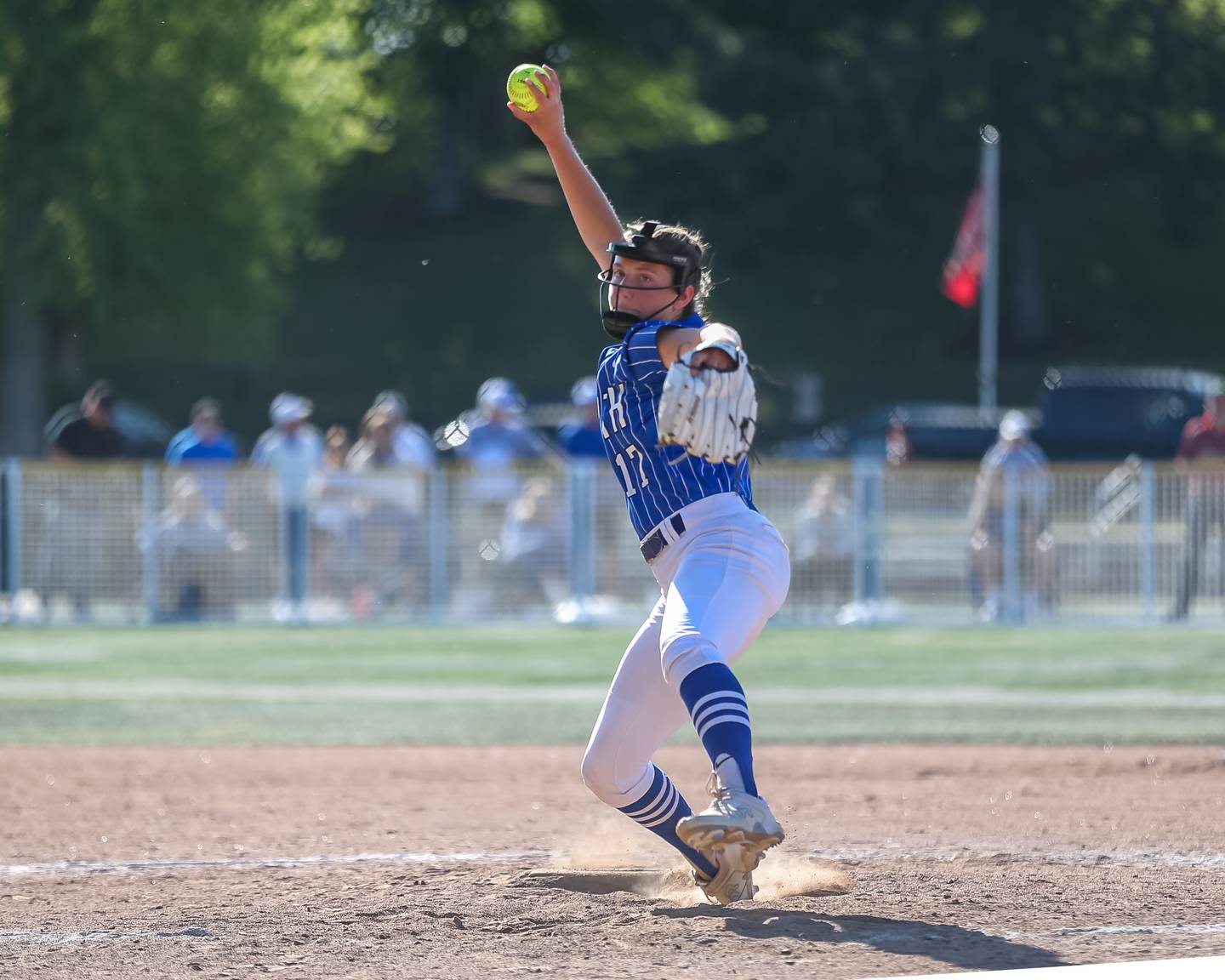 Glenbard North threatened again in the fifth, leading off the inning with a double by Tru Medina. Goettel was lifted for sophomore Paige Murray and Murray continued her dominant season by striking out two and forcing a fly out to end the threat.
The North Stars busted the game open in the sixth. Larson reached on an error, Sophia Olman walked and Maddie Hernandez reached on a bunt single to load the bases and set the table for Patterson's clutch swing. Ritter added an RBI groundout to pump the lead to 5-1. Ritter added a diving catch to end the game in the seventh.
"This should be next week. This is a sectional opponent," Poulin said of Glenbard North. "If Matzke [had been] in their lineup all year – she'd been out [with a fractured bone in her right foot for about six weeks] – they're not an eight seed. This is a top-four seed, honestly. Coming into the season, that's a top-25 team in the state.
"So this was as tough as it gets for a regional final. You're facing someone you could see in a sectional final. Ava battled. Paige did what Paige does. I felt like we made enough plays to get out of some of those jams. Over the course of seven innings, this lineup is going to put a few on. We're going to have one inning where we push three or four [runs] across, in my opinion. ... I was really proud of Ginger Ritter. She had a great game.
"This is a tough, tough team that knows how to win."
Matzke, who is headed to the University of Wisconsin Stevens Point, tossed seven strikeouts to conclude her varsity career.
"[This season has] just meant a lot. Senior year, coming out strong, just a great group of girls to be with," Matzke said. "[Being part of the program meant] everything. It's just incredible with the group of girls and a great coaching staff. I couldn't have asked for better."
"This ace brought our program back," Panthers coach Josh Sanew said. "[We're] going to miss her after all these years. Everything. Can't say enough about the kid. She's awesome. She's amazing. We're going to miss her, and talk about a pitcher? I'd take her over anyone in the state."